We're getting some more details about what scheduled passenger flights will look like between Israel and the United Arab Emirates in the not-too-distant future.
This follows normalization of relations between Israel and the UAE, which was first revealed back in mid-August.
UAE & Israel agree to 28 weekly flights
In order for airlines to launch regularly scheduled flights between two countries, a bilateral aviation agreement needs to be signed. That's exactly what's happening.
On Sunday Israel and the UAE agreed to 28 weekly flights between the two countries. While the new agreement has already been negotiated between the two transportation ministries, it's expected that it will be signed by Israeli Prime Minister Benjamin Netanyahu tomorrow (Tuesday) at Ben Gurion Airport.
This agreement includes:
28 weekly scheduled passenger flights between the two countries
10 weekly cargo flights between the two countries
Unlimited charter flights between the UAE and Israel's Ramon Airport, near Eilat
While no official start date has been provided for service, the latest timeline suggests that flights can launch as of January 2021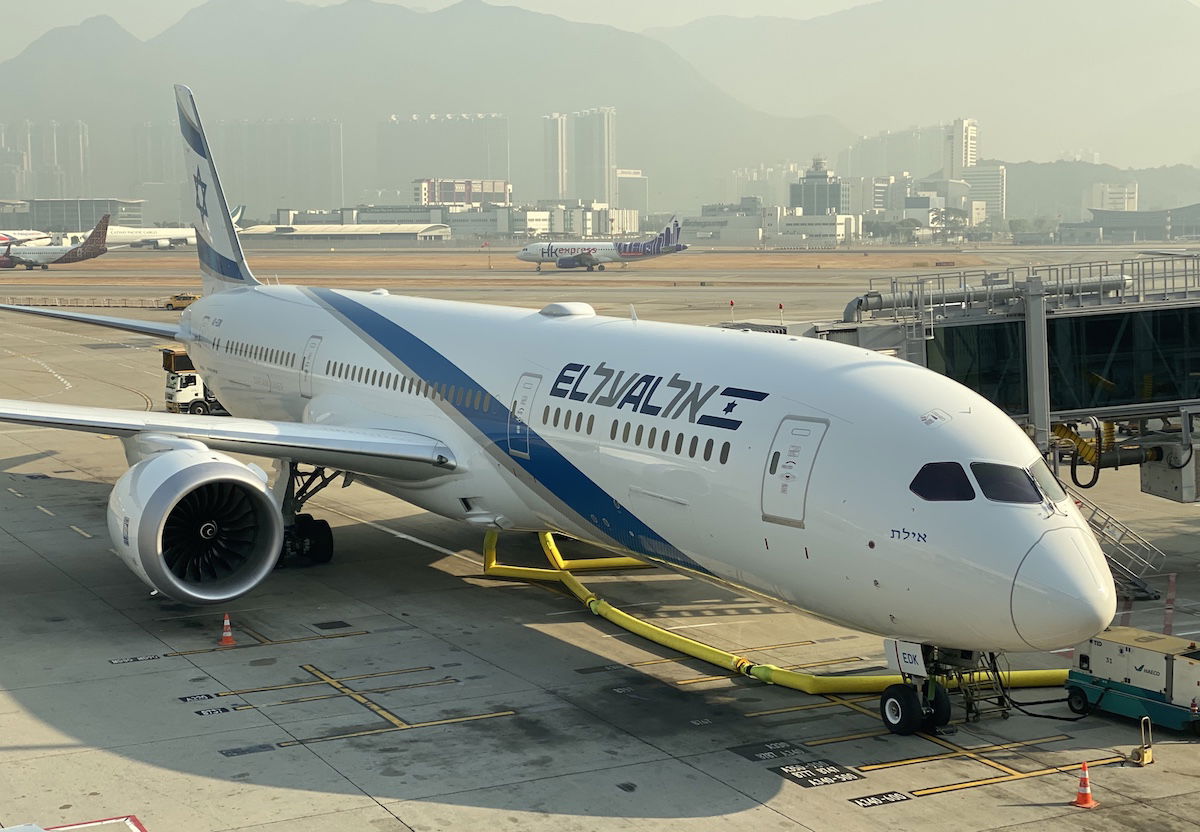 There will be 28 weekly flights between Israel & the UAE
What airlines will operate flights?
So far it hasn't explicitly been made public which airlines will be given permission to operate flights, though I think we have a good sense of what to expect:
With these agreements, typically the weekly allotment of flights is split up between the two countries, meaning each country would get 14 weekly flights
I would guess that Emirates and Etihad will each get seven weekly flights, while I'd guess that EL AL and Israir will each get seven weekly flights (give or take, especially since EL AL doesn't fly from sundown Friday until sundown Saturday)
While it's safe to assume that Emirates and Etihad will fly from their hubs (in Dubai and Abu Dhabi, respectively), I'll be curious to see if EL AL and Israir split their service between Abu Dhabi and Dubai, if each airline takes an airport, or what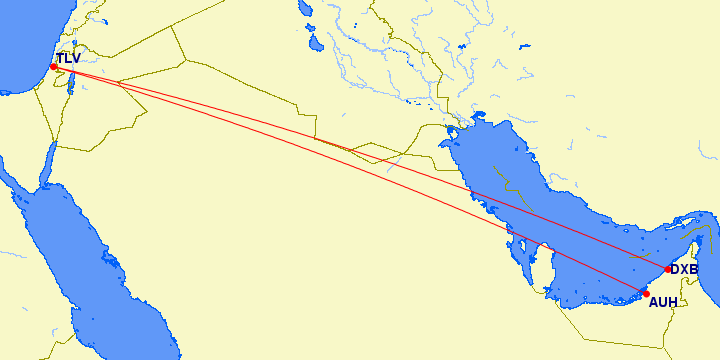 The scheduled routes we'll likely see between the two countries
Once the agreement is officially signed tomorrow, I expect we'll see flights go on sale within a few weeks at most.
There was lots of speculation as to just how much capacity we'd see, though it sounds like Emirates won't be offering multiple flights per day, as many had initially thought. Of course over time the number of weekly flights can be renegotiated, so this is only the beginning.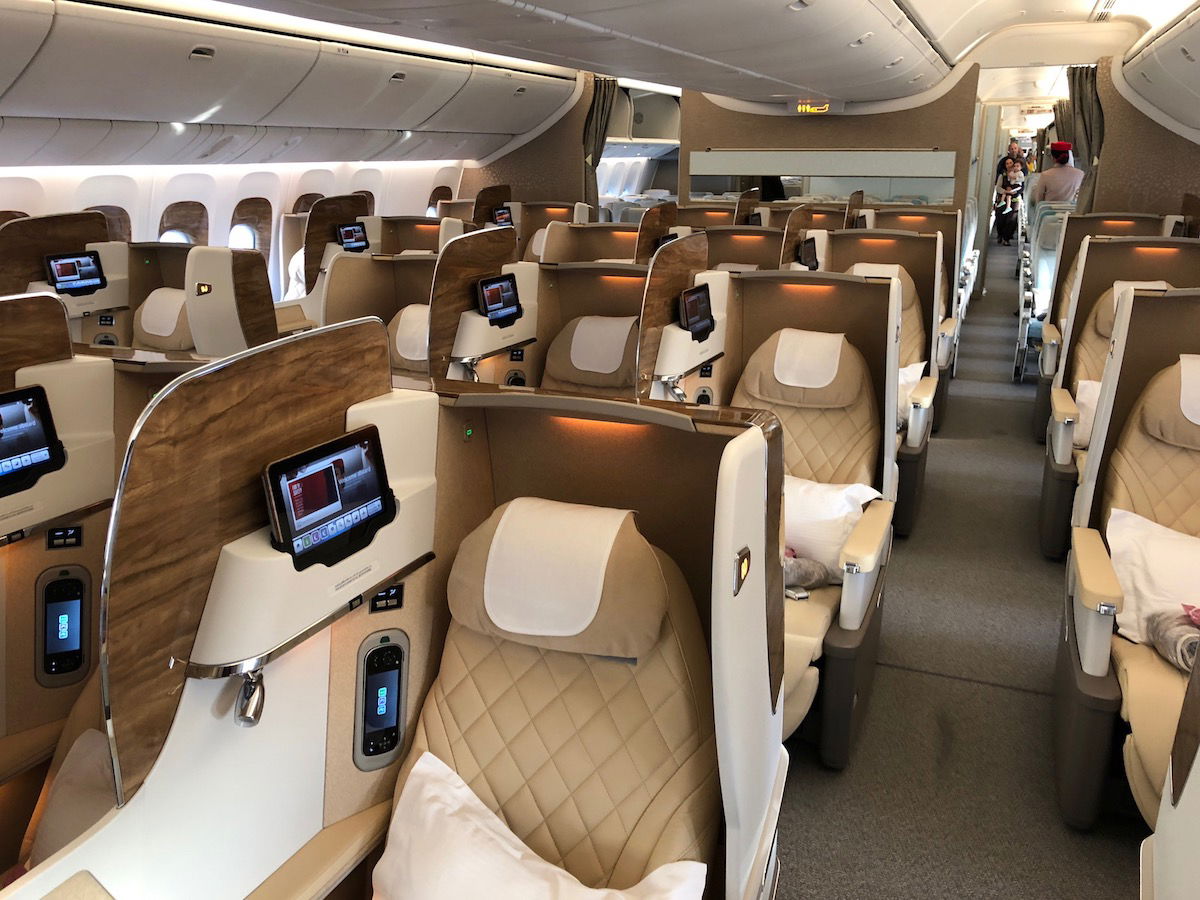 Emirates will likely operate seven weekly flights between the two countries
Etihad operates "historic" flight to Israel
There sure are lots of claims of "history" being made in recent months with flights between Israel & the UAE, ranging from Etihad's "historic" cargo flight to Tel Aviv, to EL AL's "historic" flight to Abu Dhabi.
Now Etihad is claiming it's making yet another "historic" flight, as Etihad says it's operating the first commercial passenger flight from a GCC nation to Israel. Etihad is operating two roundtrip flights from Abu Dhabi to Tel Aviv on October 19 & 21:
On October 19 (today) the airline is carrying a group of tourism industry leaders, key corporate decision makers, travel agents, cargo agents, and media, from Tel Aviv to Abu Dhabi
On October 21 (Wednesday) the airline will be flying them back
This is being done in partnership with Maman Group, at the invitation of Etihad Airways and representatives of Abu Dhabi's tourism industry
That's great and all, but I don't consider this to be a "commercial" flight, as it's a charter flight, and tickets weren't open to the general public. It's the same as how an EL AL 737 flying from Tel Aviv to Abu Dhabi with government officials was called the first scheduled commercial flight between the two countries.
Don't get me wrong, it's great that all of this is happening, and these flights are historic in the sense that so much progress has been made in recent weeks. But still, I don't consider a charter flight that's sponsored by the airline to be "commercial."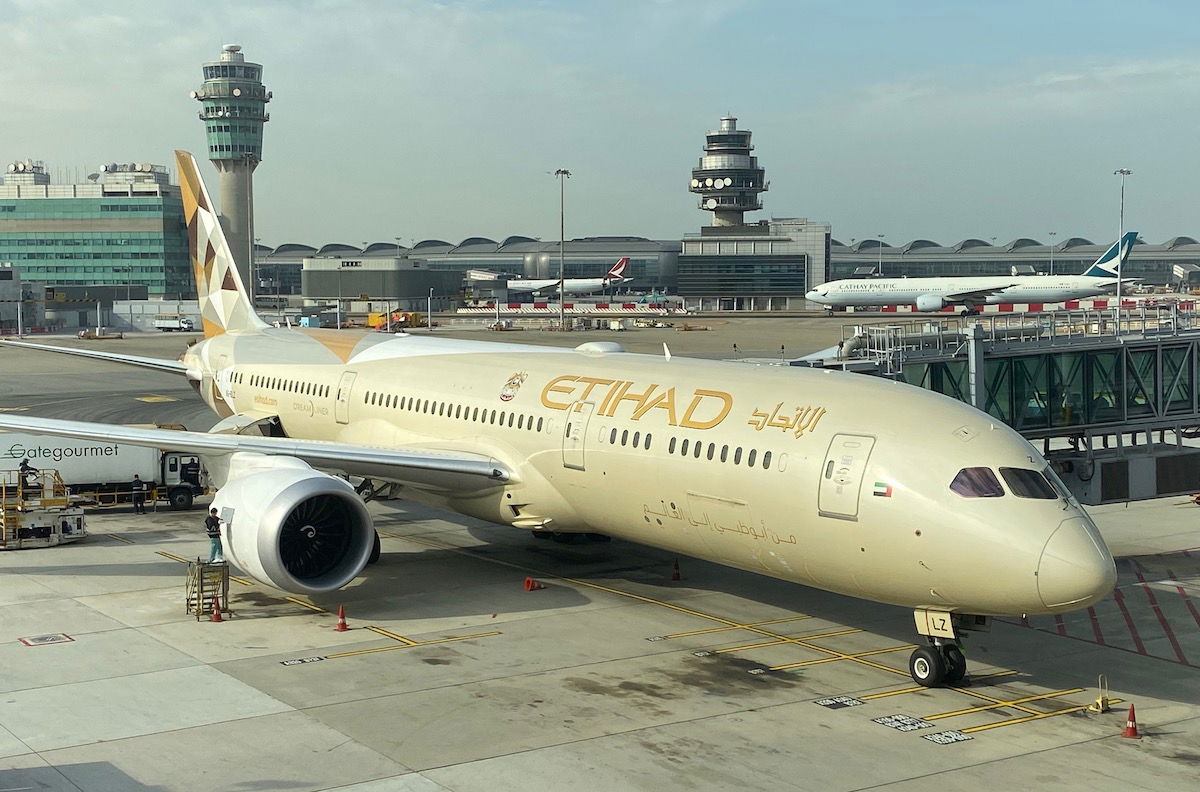 Etihad is flying a 787 to Tel Aviv today
Bottom line
It sounds like we should initially expect up to four daily flights between Israel and the UAE, as part of a new aviation agreement between the two countries. While no official timeline has been given yet, the best guess we have as of now is that flights will start around January 2021.
Assuming that sticks, that's a pretty fast timeline from having no relations whatsoever, to having commercial flights between two countries.
How are you expecting the 28 weekly flights to be distributed between airlines?