Marriott intends to increase its ownership stake in Design Hotels to 100%, so what are the implications of that for guests?
Marriott increasing stake in Design Hotels to 100%
In 2011, Starwood purchased a 72% stake in Design Hotels, a German company that markets independent luxury hotels. Marriott acquired Starwood in 2016, so at that point Marriott became the majority shareholder of Design Hotels.
Since then Marriott has increased its stake in Design Hotels to 95%. Design Hotels has now reported that Marriott has made a formal request to acquire the outstanding 5% of shares, which would mean Marriott would be the 100% owner of Design Hotels.
German law permits a company that owns a 90% or more share to initiate a process to obtain remaining shares, so that's what's going on here. Marriott hopes for the deal to be concluded within three months, through a cash offer to the existing minority shareholders.
Here's what a Design Hotels spokesperson said about this development:
"As the merger squeeze-out is a corporate organisational development and we do not plan changes to the way we operate the business, there is no impact to the senior leadership team.

Our 330-plus members will remain part of our global and unrivalled community of independent, design-driven hotels that function as social hubs and spaces for purposeful experiences. Having Marriott International as the future sole owner, Design Hotels members can expect additional benefits and opportunities to obtain a greater and more selective reach and to take advantage of new programs and practices in size and scale."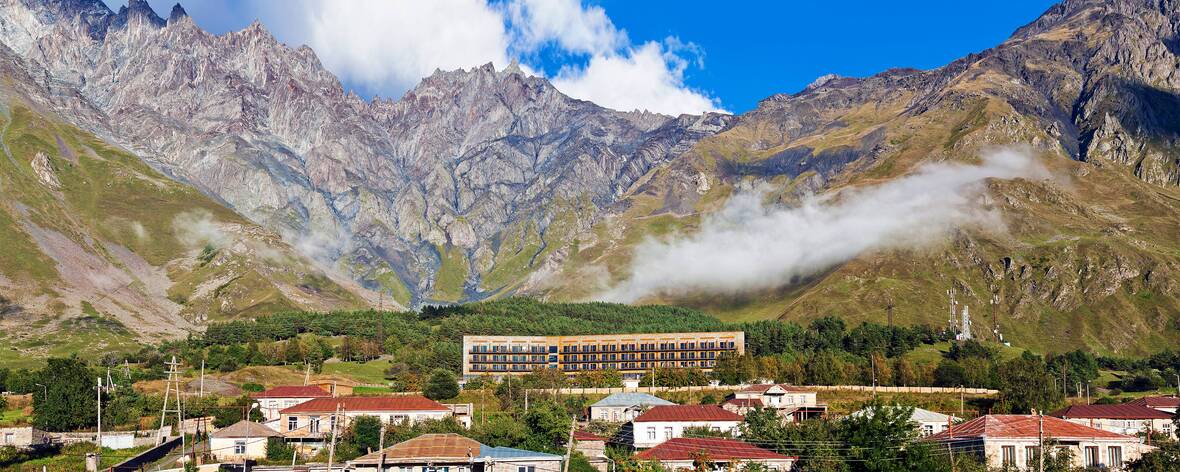 Rooms Hotel Kazbegi, a Design Hotels property
What is Design Hotels, anyway?
Marriott has so many brands, so perhaps it's worth stepping back and explaining what Design Hotels is. Design Hotels consists of 300+ boutique and luxury independent hotels in 50+ countries.
The key thing to understand is that these properties aren't actually managed by Design Hotels, but rather Design Hotels is more of a marketing company than anything else. Presumably Design Hotels is being paid some fee in exchange for marketing these properties, and creating a collection of boutique properties.
But all of the hotels are independent, so this isn't like your typical Sheraton or St. Regis that's managed by Marriott.
Design Hotels is ultimately a marketing company to begin with, and has a further marketing partnership with Marriott Bonvoy, whereby Marriott markets some of these properties through its website, to increase visibility. For these eligible properties:
Bonvoy members can earn and redeem points for stays, and earn elite qualifying nights
Bonvoy elite members can receive limited elite perks, like a welcome gift, a room upgrade subject to availability, early check-in and late check-out subject to availability, etc.; however, perks aren't nearly as robust as when staying at a Marriott managed property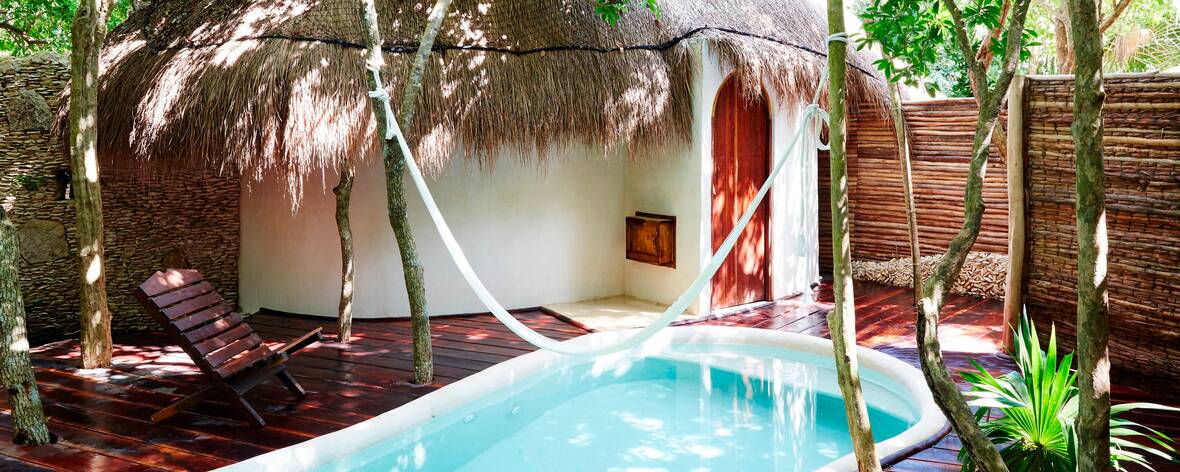 Papaya Playa Project, a Design Hotels property
What are the implications of this for Marriott Bonvoy?
If Marriott does indeed take a 100% stake in Design Hotels, what would the implications be for the group, and for Bonvoy members? Well, personally I'd say literally nothing:
Marriott already owns a 95% stake, so it's not like it didn't already have a controlling stake in making decisions
The company of Design Hotels as such doesn't own any properties, but it's just a marketing company, meaning the company has no control over individual hotels
Only 120+ of 300+ Design Hotels properties choose to participate in the Marriott Bonvoy partnership, and I don't see that changing significantly; if the hotels wanted to partner with Marriott they would have already
I suppose Marriott could give hotels an ultimatum to partner with Bonvoy or leave the group, but that would be counterproductive, because many hotels would probably just end their affiliation with Design Hotels
I wouldn't expect elite perks at these properties to be enhanced, because again, these properties are independent by design, and don't want to offer perks like free breakfast
So if Marriott does take full control of Design Hotels, personally I think there are virtually no implications. It's not like Marriott increasing its stake in a marketing company from 95% to 100% will change things for the 300+ individual hotels.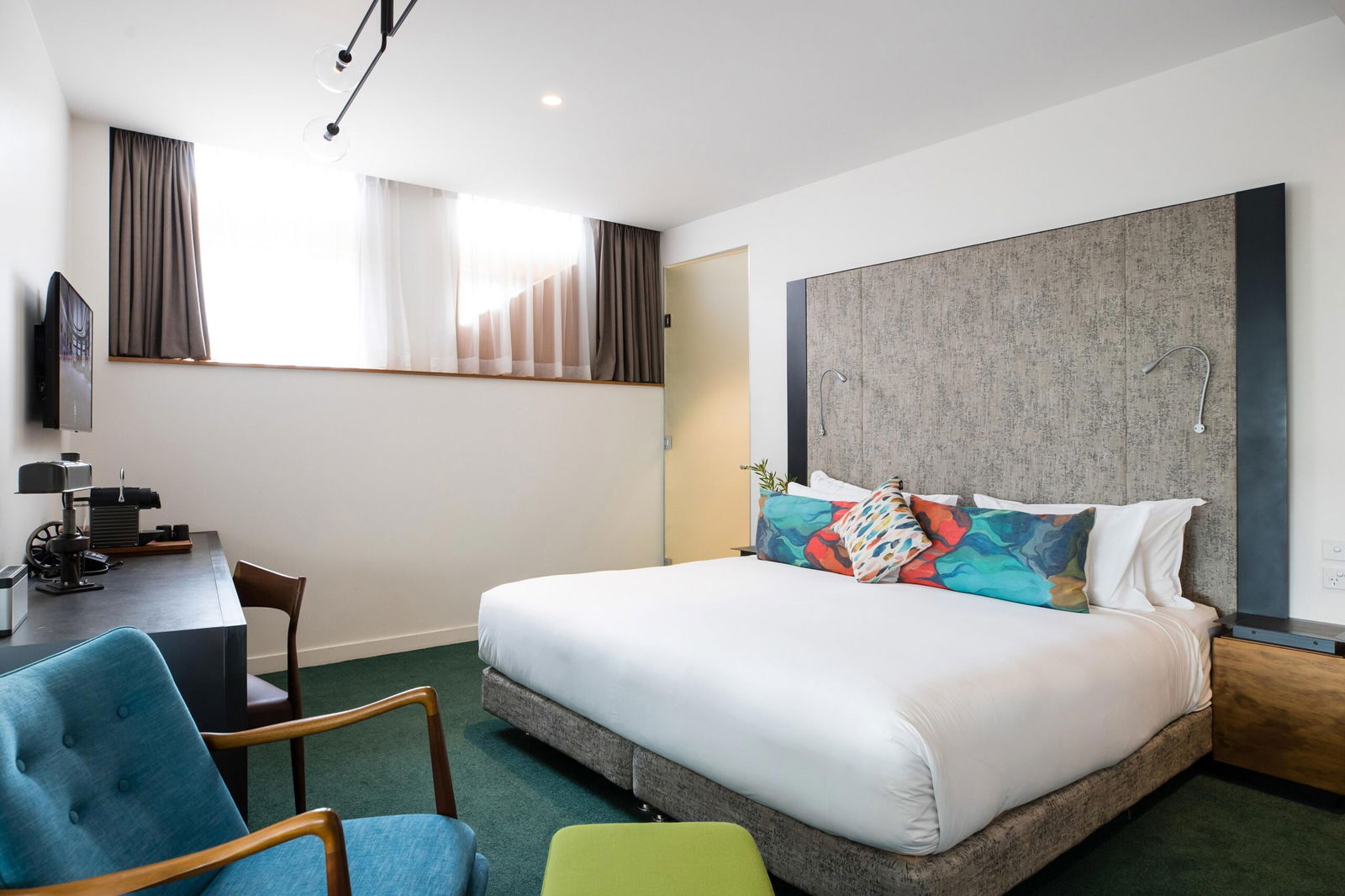 The Old Clare Hotel, a Design Hotels property
Bottom line
Marriott intends to increase its stake in Design Hotels from 95% to 100%. I'm writing about this because I've received several reader questions along the lines of "does this mean all Design Hotels properties will partner with Marriott, and elite members will get free breakfast?"
Unfortunately the answer is likely to be no. I don't see any major implications here when it comes to the actual cooperation between Marriott and individual Design Hotels properties.
Are you anticipating any changes with Marriott taking full control of Design Hotels?