Hello from Kigali! I'm currently in the middle of a trip where I'm reviewing British Airways' A318 business class, British Airways' 747 first class, RwandAir's business class, and Norwegian Premium. I've had a great journey so far, though am looking forward to being on the ground for a while after this, as this is my third back-to-back review trip. Expect lots of trip reports shortly!
On the points & travel front, this week we saw several new bonuses on purchased points (with both airlines and hotels), awards become available on new JAL and Singapore flights to Seattle, United revealed that they're cutting service in Polaris, changes were revealed to the AAdvantage program for 2019, and more.
With that out of the way, here's a recap of this week on the blog:
Featured Stories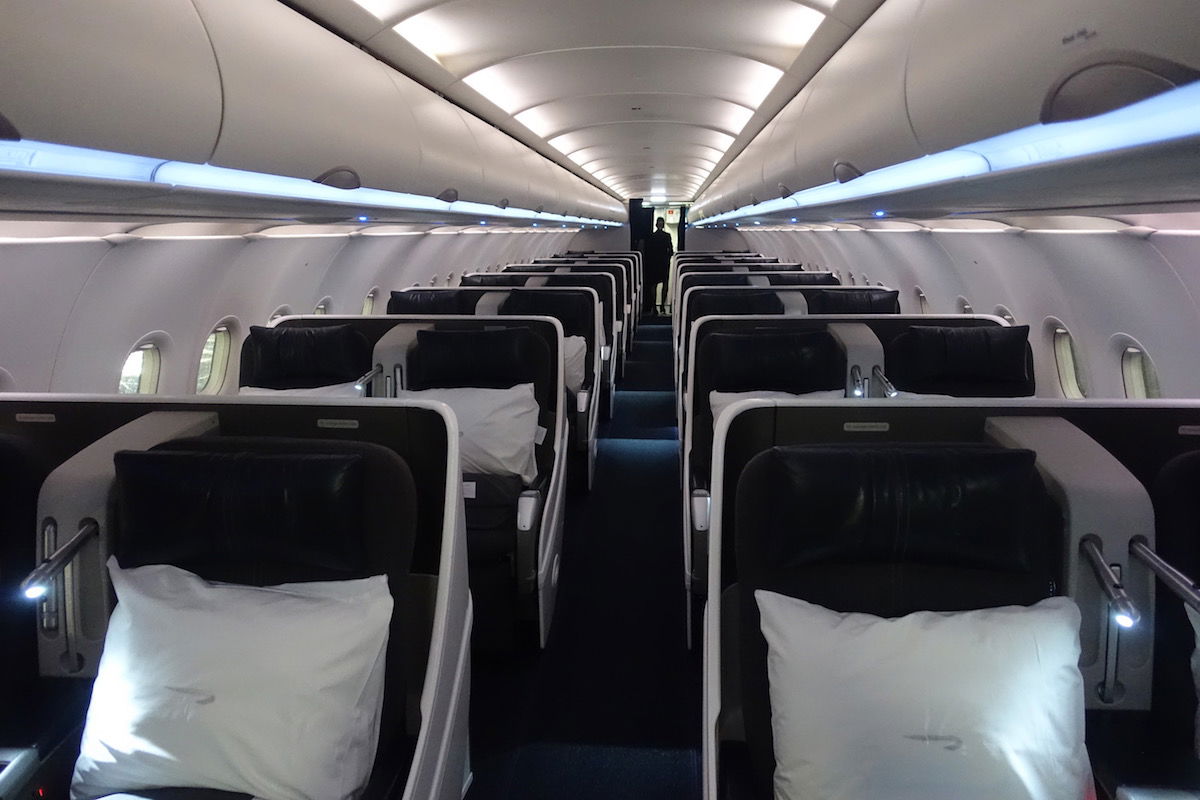 I just flew what I consider to be the coolest British Airways flight out there. I'm talking about British Airways' Club World London City service, which is their all business class A318 flight between New York JFK and London City Airport.
British Airways launched this service almost a decade ago, and I flew it shortly after launch, so was curious to see how it has changed in that period.
If you've ever been at JFK and have seen the British Airways A318 parked there, you may have asked yourself "is that plane lost?" or "can that plane really make it across the Atlantic?"
---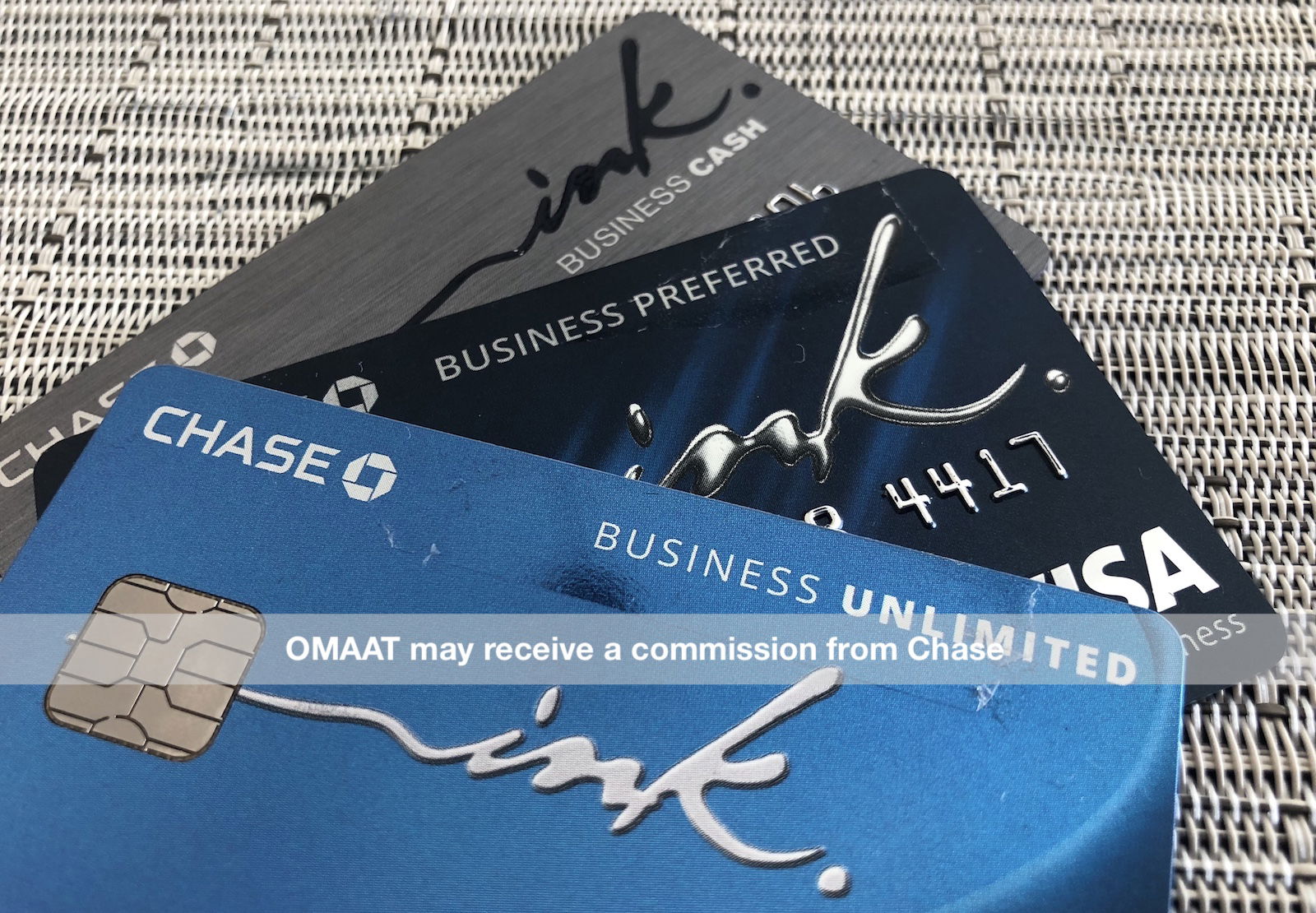 This spring, Chase introduced a new Ink Business Card, meaning they now have three cards in that "family," including the Ink Business Preferred® Credit Card, Ink Business Unlimited® Credit Card, and Ink Business Cash® Credit Card. The best part about Chase's portfolio of Ink Cards is that the three cards are complements rather than substitutes, so you can really maximize your rewards by having all three.
Personally I've had the Ink Cash for years, and picked up the Ink Preferred and Ink Unlimited in the past several weeks, so now have all three cards. I've gotten some questions from readers about the best way to go about acquiring all three of those cards, so wanted to share how I'd approach it in this post.
---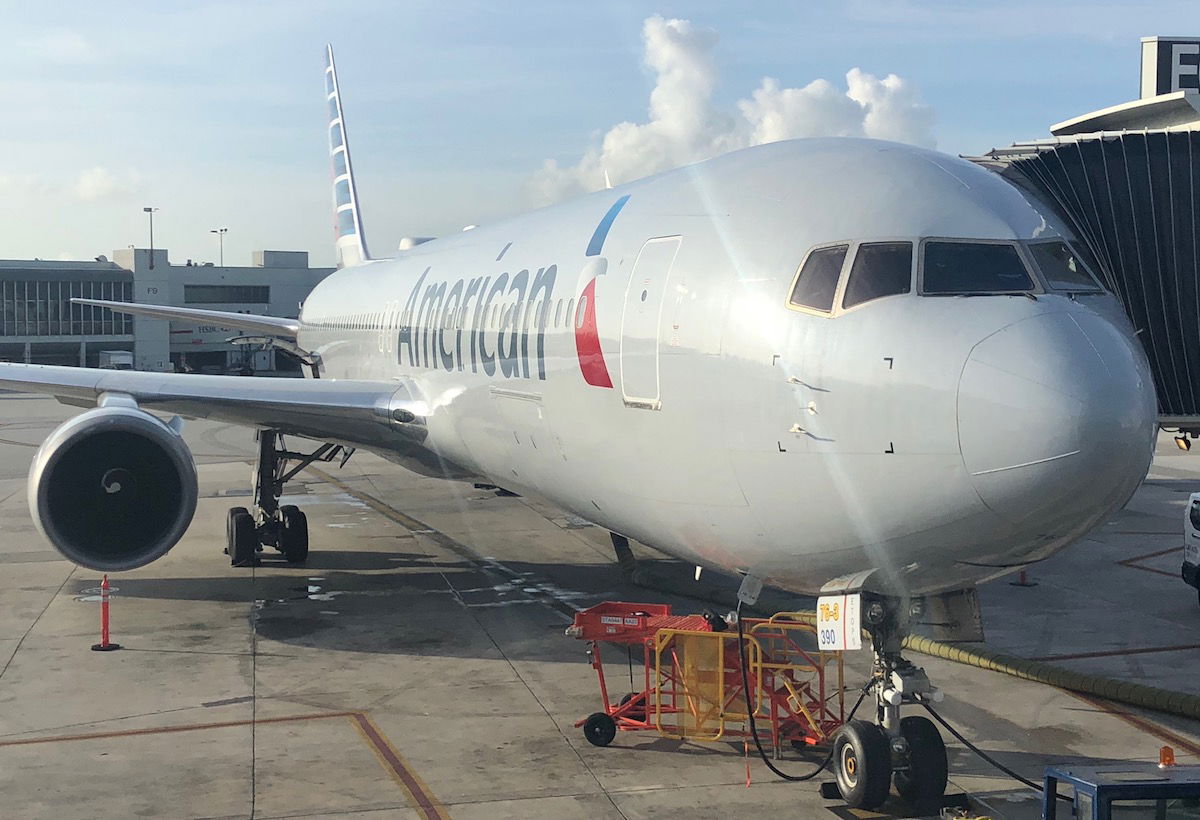 I don't actually have anything useful to say here, but couldn't help but share just how bad my luck has been with American lately.
I know American dropped their #GoingForGreat slogan, but did they really have to replace it with a #GoingForLate philosophy?
Well, this week I flew from Miami to New York (my most recent flight with American since flying from New York to Miami). My flight was scheduled to be operated by a 767, and you want to guess what happened? Yep, the plane was broken.
---

TIPS: Earning Miles & Promos
The Best Downgrade Options For The Chase Ink Preferred Card
Hilton's Best-Ever Bonus On Purchased Points
American Selling AAdvantage Miles For 1.92 Cents Each
Alaska Is Back With Their Best Bonus On Purchased Miles
The Ink Preferred's Most Undervalued Bonus Category
Etihad Offering 25% Bonus On Purchased Miles
LifeMiles Credit Card Offering Up To 60K Welcome Bonus
The World of Hyatt Credit Card: What You Need To Know
7 Reasons To Get The Sapphire Preferred Over The Sapphire Reserve
Comparing The 3 Chase Ink Cards, And How To Get Them All
American Offering Up To 50K Bonus Miles With New Partner Promo
Transfer Amex Points To Aeromexico With A 25% Bonus
Amex Takes The Business Gold Card To New Heights – 4x Categories And More!
Ink Business Unlimited: Approved, Yay!
Awesome New Amex Offer For Best Buy Purchases
LifeMiles Offering 140% Bonus On Purchased Miles
TRICKS: Redeeming Miles
Wide Open: Awards On JAL's New Seattle Flight
Aeroplan Offering 30% Bonus On Hotel Points Transfers
JetBlue's Improved Points Pooling Feature Is Now Live
You Can Now Redeem Ultimate Rewards Points For Apple Products (But Shouldn't)
Where To Find Award Space [2018]
Singapore Airlines' Flight To Seattle Is Now Bookable (And There Are Awards)
LifeMiles Added As Amex Membership Rewards Transfer Partner
American May Be Willing To Extend Systemwide Upgrades
Should You Speculatively Convert Amex Points Into Avios With A 40% Bonus?
How Much Does Marriott Pay Hotels When You Redeem Points?
TRAVEL With Ben (Lucky)
Rant: American Airlines Has The Operational Reliability Of A Rickshaw
Results From My Chase Ink Business Unlimited Application
What Is Worse Than Long Haul Economy Flights? Long Haul Bus Journeys!
Finally A London Points Hotel I LOVE!
The World's 12 Farthest Flights (2018 Edition)
An Alternate Approach To Travelling To Conservative Countries With A Same-Sex Partner
Approved For The Hilton Aspire Card!
British Airways 747 First Class: Not Good, But I Don't Mind
A Very Strange Flight On RwandAir
REVIEWS & Trip Reports
Review: Condor Business Class 767 Frankfurt To Whitehorse
Dog "Sledding" With Muktuk Adventures, Whitehorse
Review: Air North Economy 737 Whitehorse To Vancouver
British Airways' All Business Class Transatlantic Service In 10 Pictures
Introduction: The World's Longest Flight, Via Ahmedabad
NEWS & Updates
New United Club Access Restrictions Coming In 2019
Virgin Australia Will Honour Veterans On Flights
Qatar Airways Qsuites Coming To LAX!
IAG CEO Claims Qatar Airways "Highly Likely" To Leave Oneworld
WOW: Icelandair Is Acquiring WOW Air
Etihad Launches New Economy Space Cabin
More Clues On Virgin Atlantic's New Business Class Seat
American AAdvantage Increasing Revenue Requirements, Changing Mileage Earning For 2019
Emirates New First Class Coming To Vienna As Of December 1, 2018
Air New Zealand's New Safety Video Is A Rap
Alitalia Launching Flights To Washington Dulles
Former Saudi Prison Wins Middle East "Hotel Of The Year" Award
Singapore Airlines' Inaugural LAX To SIN Flight Did Not Go To Plan
Getting A Refund From Air Belgium Is… About What You'd Expect
United Is Cutting Service In Polaris
Uh Oh: Serious Boeing 737 MAX Safety Concerns Arise
Ryanair Fires Cabin Crew Who Staged Photo Sleeping On Floor
New SAS Ad Captures The Most Beautiful Part Of Travel
Leaked: New T-Mobile Plan With Unlimited International High Speed Data & Calling
Another Lion Air Incident: Plane Hits Pole Taxiing To Runway
Cabin Crew Steps In To Breastfeed Hungry Baby
Confirmed: Full Details Of The New Citi Prestige Card
AWFUL Citi Prestige Fourth Night Free Change
New: Clear Security At SeaTac Even When You're Not Flying
Garuda Indonesia Returning To London… Without First Class
Air Tanzania Now Plans To Fly Their 787 To Bangkok & Guangzhou
---
I hope everyone has a great rest of the weekend!