---
I love dogs and I love travel…so when I can incorporate dogs into my travel experience, it's a perfect puppertunity.
Just outside Whitehorse is a place called Muktuk Adventures. In addition to an "off-the-grid" guest ranch/B&B (which would probably be a little too rugged for Ben — actually, I think a Comfort Inn would be too rugged for Ben), they offer guided camping, hiking, canoeing, and, most importantly, dog sledding.
They have about 100 dogs — mostly "Alaskan huskies," which is not exactly a distinct breed but rather an adorable blend of doggie DNA from various floofers of generations past.
Muktuk offers several multi-day trips, but since we were in Yukon for such a short time, we chose a half-day sled adventure. In September there isn't any snow on the ground, so the dogs actually pull an ATV instead of a sled.
We booked our tour online — it's about $100 (Canadian) per person. The website gives some info about the experience, but even so, I honestly wasn't sure what to expect.
The ranch is about a mile down a dirt road. You know you're almost there before you even see it, because you can hear the dogs barking.
When we arrived, we were greeted by Jeff, who loaned us some snowsuits (it was really cold out — around 25 degrees!). He then told us we could go meet the dogs, so Ben and I went out into the yard where they lived, and we walked around to pet each of them. They were so happy and cute!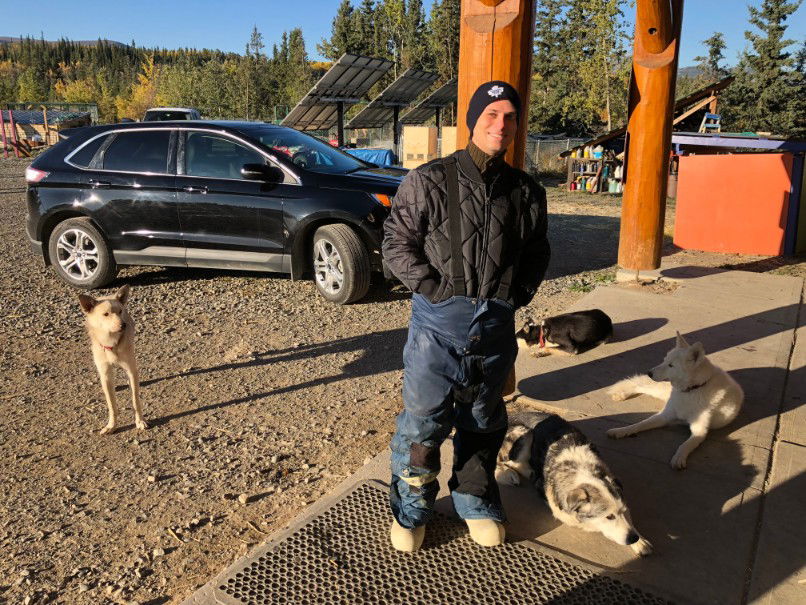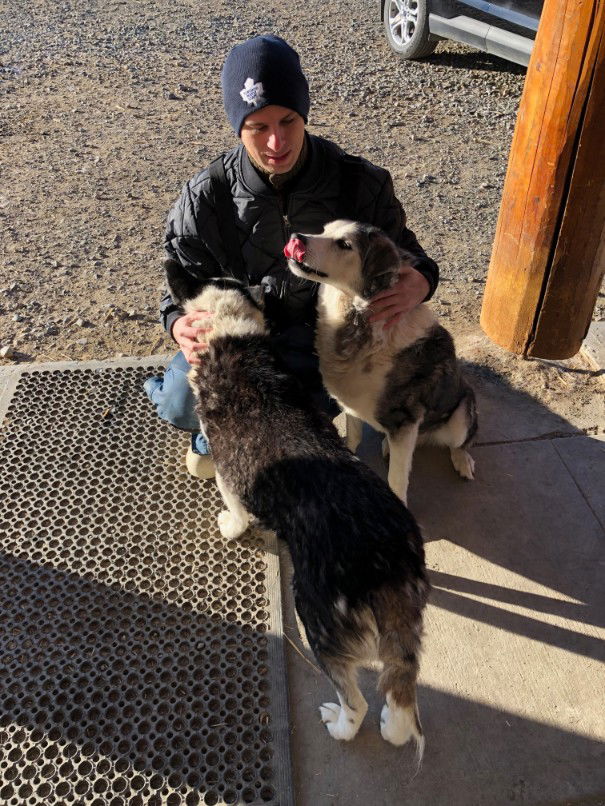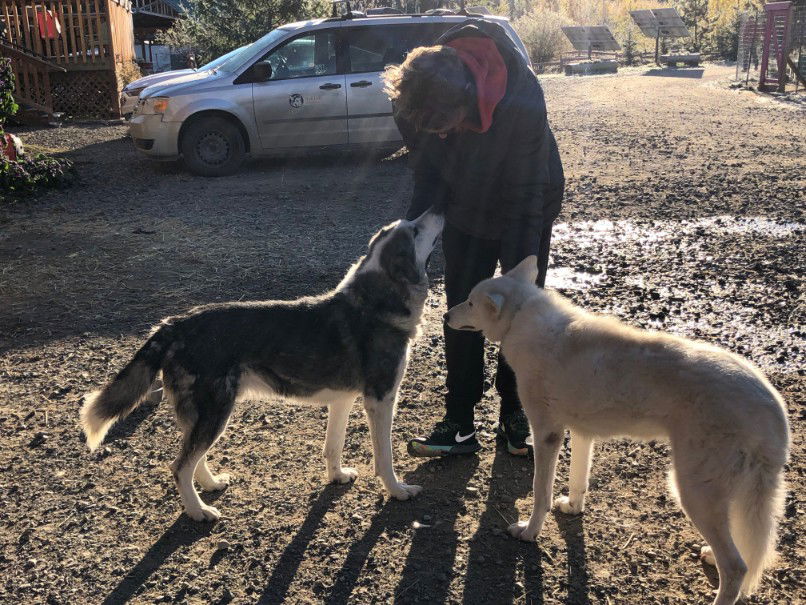 After a little while another guide, Manuela, came out with the ATV. She started taking dogs from the yard and putting them on the line attached to the ATV. When the dogs saw this was happening, they started barking themselves into a frenzy. They really, really wanted to be chosen.
The dogs that *were* chosen could hardly contain their excitement, and they would try to pull the ATV even though it was parked and attached to a post. (Manuela said that one time they pulled so hard that the post came out of the ground!)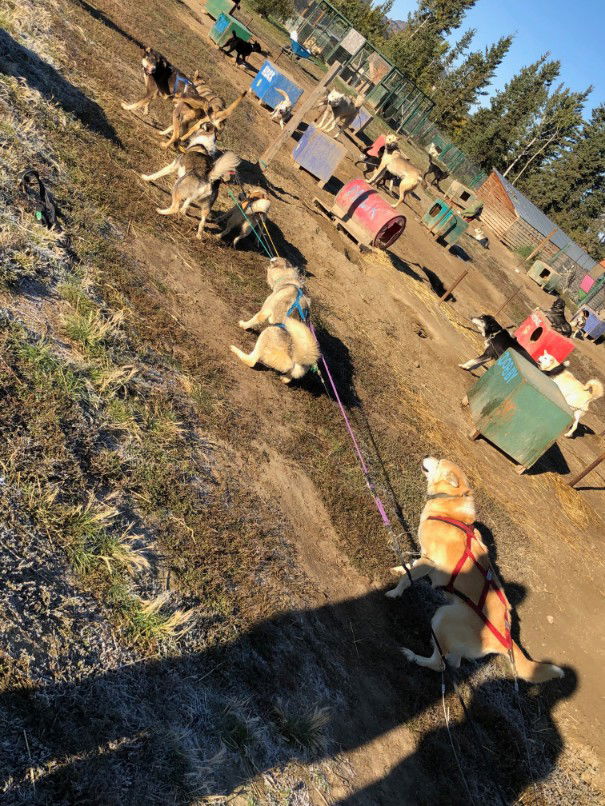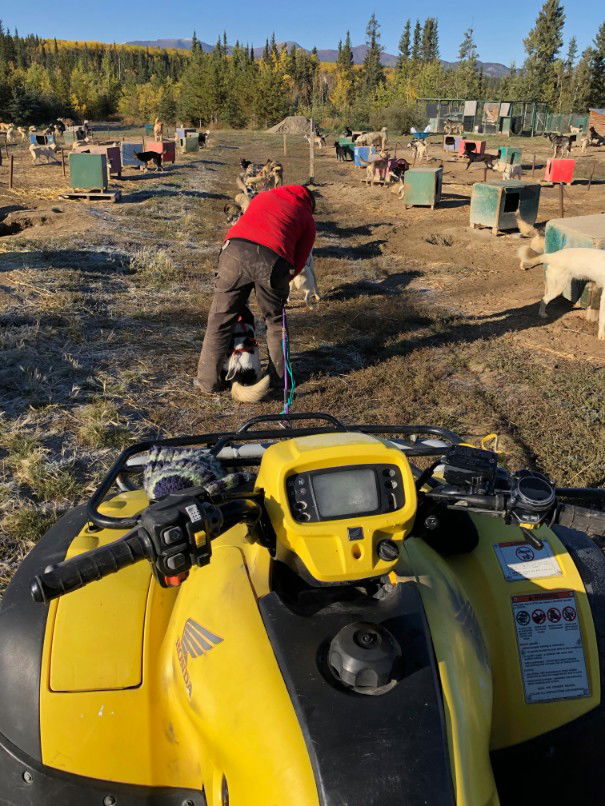 Once we were ready, we released the brake on the ATV and off we went. The dogs pulled us down a trail. Ben and I took turns "driving" the ATV, which generally just involved steering, since it was mostly kept idling as the dogs happily pulled us along. There were some slight inclines along the way where we accelerated a bit to help the dogs.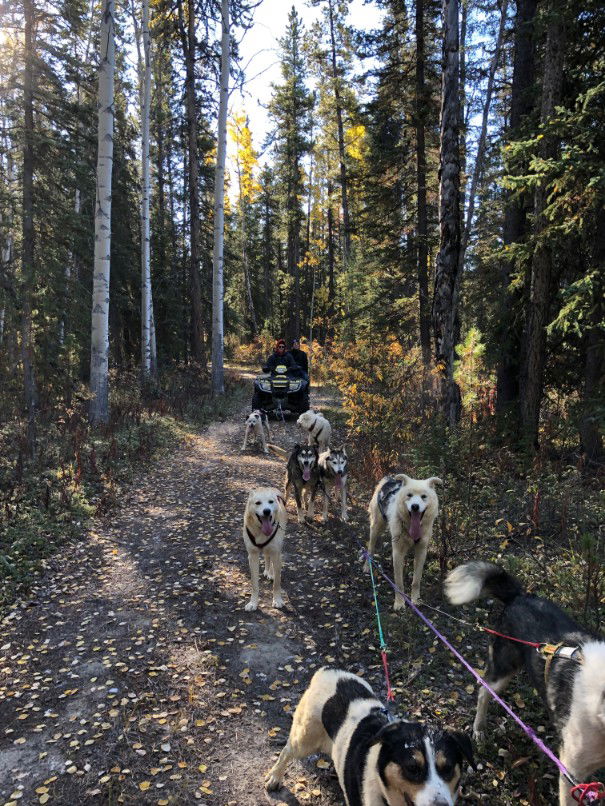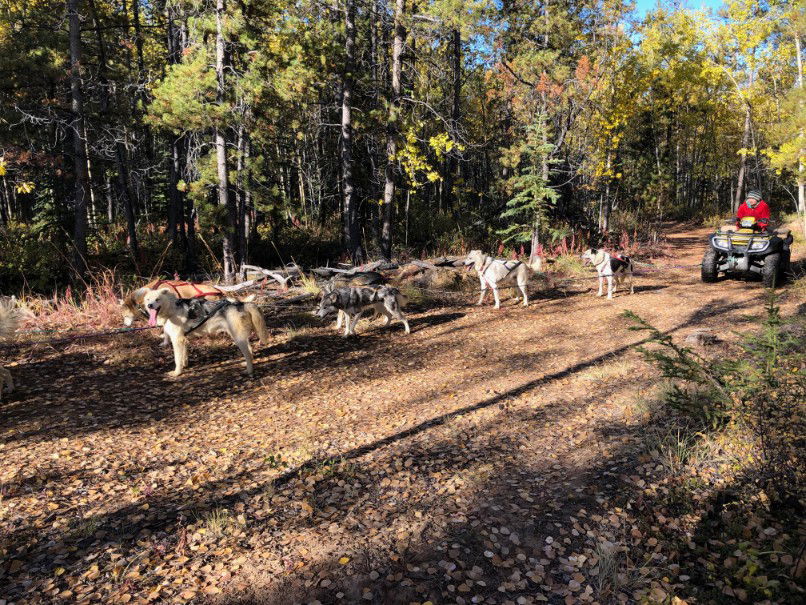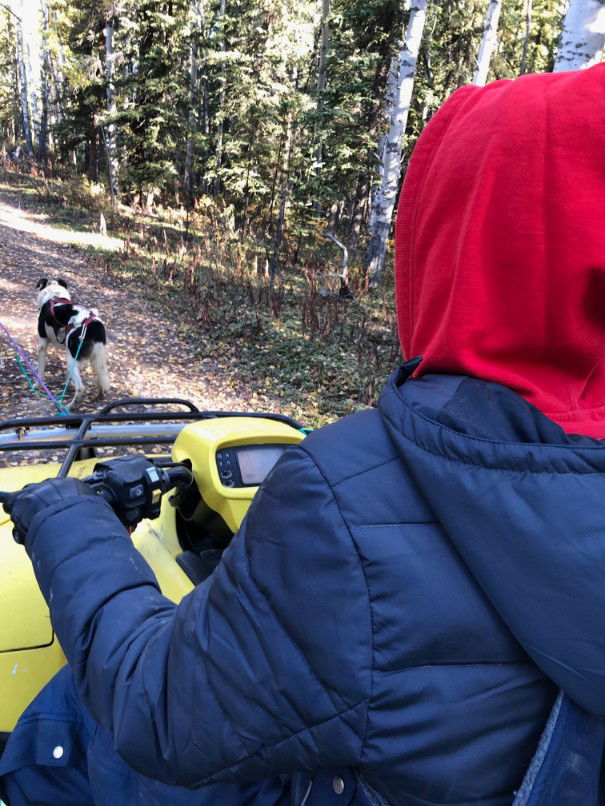 Some of the dogs have mastered the art of pooping while running. I've always admired efficiency. (Don't worry — I don't have any photos of that.)
The sled trip lasted for about an hour. When we got back, we helped give the dogs some water. They were tired but not exhausted, and were definitely still up for belly rubs.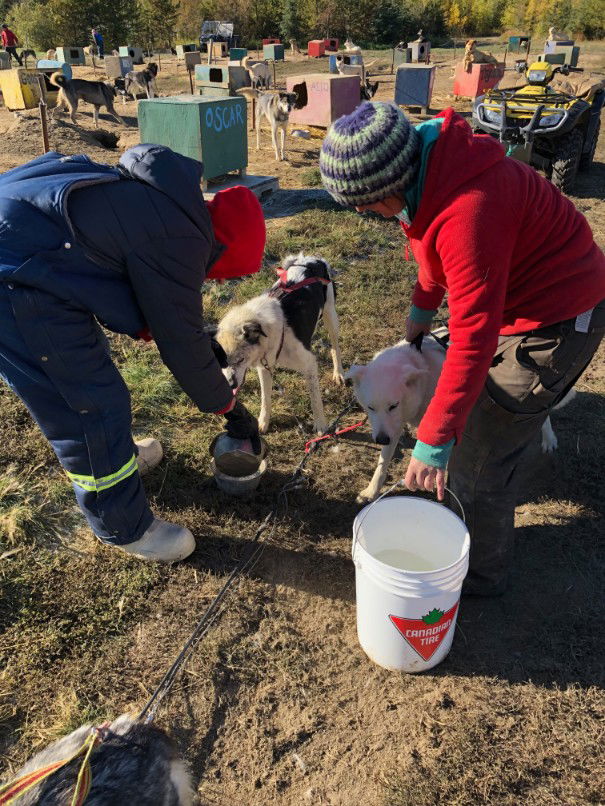 After the sledding trip, we went with Jeff and some of the younger dogs (not quite young enough to be called puppies — maybe pupperinos) on a short hike to a nearby river where the dogs got to swim for a few minutes. It was adorable.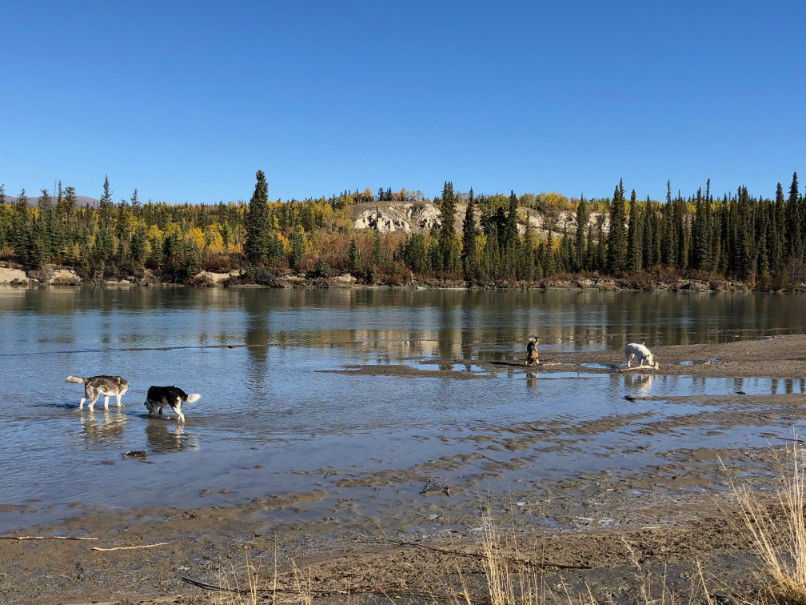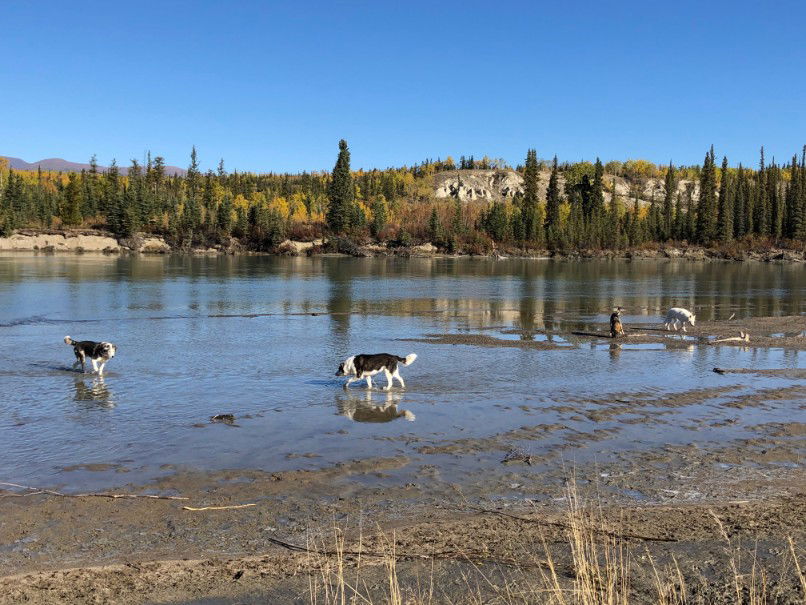 Then we went back to the lodge where there was coffee and cake.
Bottom line
Overall this was a great excursion. Ben was pretty skeptical, as I don't think this is the kind of activity he would typically do, but he told me he really enjoyed it. Win!