Great news, folks! United is reducing staffing in their international business class cabin and making the food worse, and they're doing this for two reasons:
They're doing this in order to listen to customer feedback
They're doing this in order to be able to hire more flight attendants
Good logic, eh?
In all honesty, here's what you should expect as of February 1, 2019:
Entrees will no longer be plated onboard, but rather will be pre-plated, which will eliminate the need for a galley flight attendant position on some planes; this is bad news, because a meal plated onboard can actually look restaurant-quality, while I don't think I've ever seen a pre-plated airline entree that didn't look like a casserole of mush
United will be reducing staffing on some longhaul aircraft so that they're matching the lowest staffing levels offered by their competitors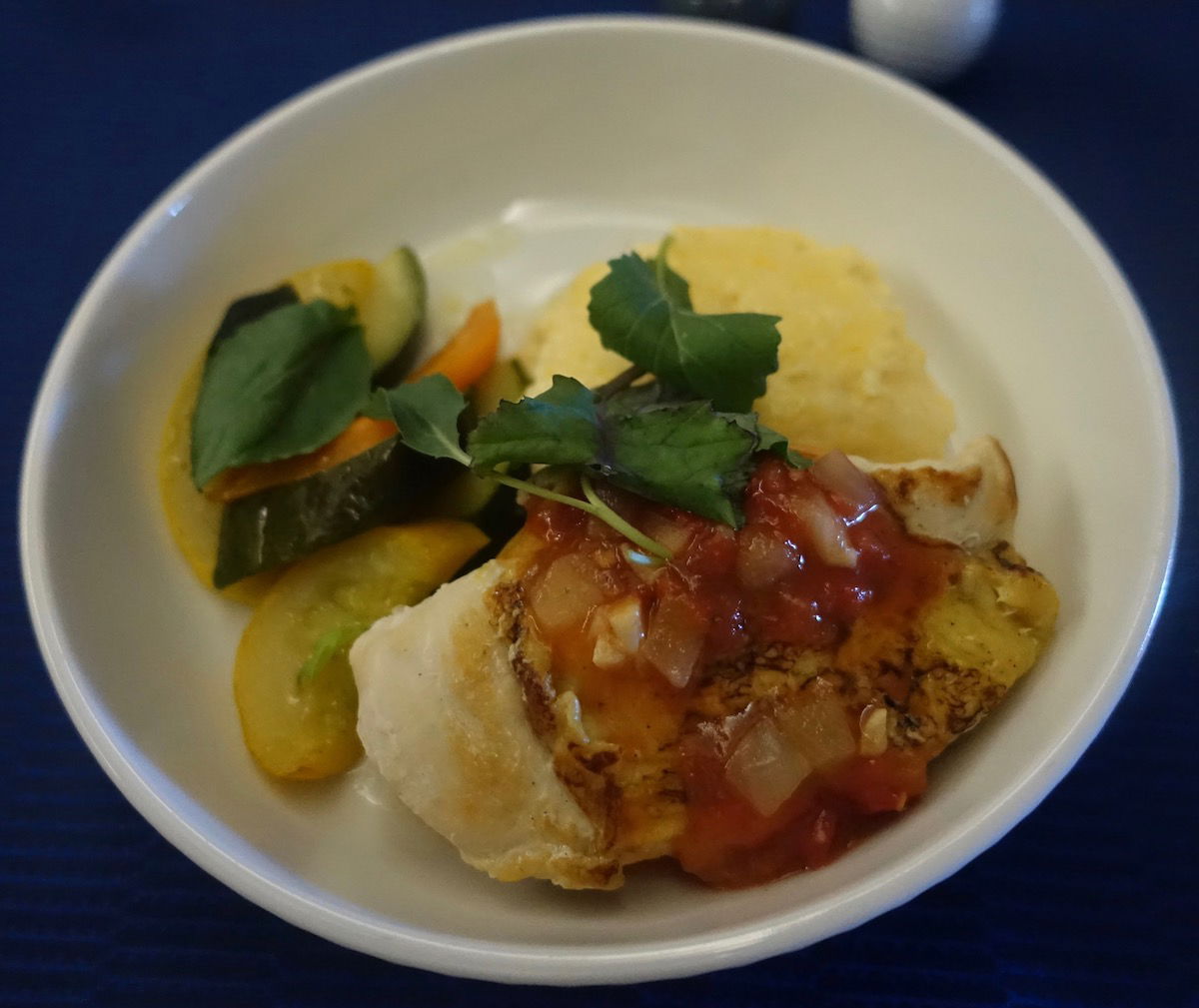 A meal plated onboard (on United)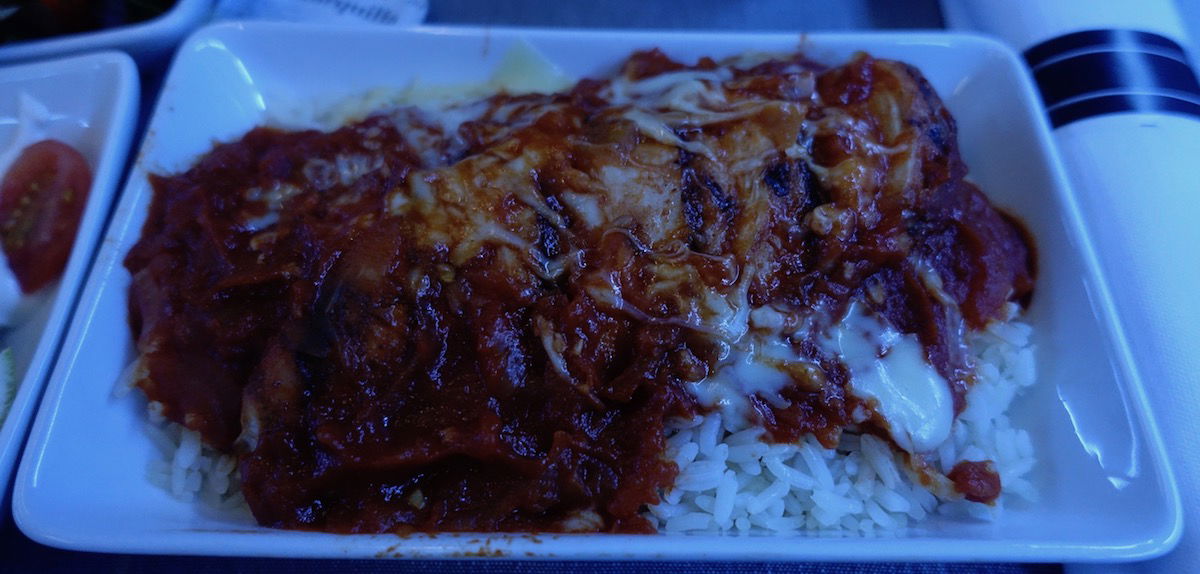 A pre-plated meal (on American)
United's new Polaris service concept was first introduced in December 2016, and since then they've made several adjustments to the service flown, both good and bad.
While I can appreciate that what passengers want most is proper rest, that shouldn't have to come at the expense of being served a meal that has been plated within the past few hours.
To fully appreciate just how backwards the logic is, here's the note that was sent from United's head of inflight:
United Flight Attendant team,

As I mentioned in my note the week before last, I hope you had a chance to watch our Earnings Live presentation last month, or catch the recap on Flying Together. I also hope you take pride in your part in driving the great results that Oscar and Scott highlighted. For the first time in many years, we are a growing airline and producing positive results — both operationally and financially.

As we've talked about since announcing our growth plan earlier this year, growth only works if we can do it efficiently. You've already seen us make changes to streamline the Polaris service flow and address feedback from our customers that they value rest above all else. For example, we reduced the number of three-tiered carts and folded our Bloody Mary offering into the general beverage service. Those were important steps, but there is more work to do.

That's why, starting February 1, 2019, we will begin replacing galleys and our Catering team will plate entrees ahead of time, further speeding up the meal service and eliminating the need for the mid-galley position on certain international widebody flights.

This decision was made after months of effort during which we listened to our customers and analyzed our competitors' staffing levels. For example, we added an incremental position on the 777-300ER, when load factors warrant, matching American. However, on the 787-8 and -9, American operates with one fewer Flight Attendant than United. Similarly, Delta has one fewer Flight Attendant on some of its 77 and 767-400 flights. We'll be matching their staffing level on these aircraft, along with removing one Flight Attendant in the economy cabin on international 757 routes to operate more efficiently and align with our peers.

Based on the conversations I've had with many of you who regularly bid the international premium cabin, I know this is difficult news. However, this is a necessary step for us to stay competitive and continue growing. Ultimately, our inflight team will be one of the biggest beneficiaries of that growth – in fact, we're in the process of hiring more than 2,000 additional Flight Attendants to meet our needs in 2019.

You can expect to hear more about these changes as we get closer to February 1. Again, thank you for your effort and understanding.

Sincerely,

John
To recap:
Yay, United is doing better than ever
United is going to make the food presentation in business class worse and reduce staffing
This is because customers asked for it
Oh, and it's also good for flight attendants, because United is going to hire more flight attendants (even though fewer flight attendants will be needed to operate a given flight
This is such backwards logic, especially directed at the flight attendants. It's one thing if the airline were on the brink of liquidation and they said "in order to maintain your jobs we need to reduce staffing," but to suggest that an airline performing well reducing staffing leads to more flight attendant jobs is… rich… not unlike Scott Kirby and Oscar Munoz when they get their bonus checks for the cost cutting that they're driving. 😉
(Tip of the hat to View from the Wing)