Hello from Nairobi! I just took the eight hour flight from London Heathrow in British Airways' first class (I'm on a discounted business class ticket, which I upgraded to first class using Avios).
As many of you may have noticed, I've been pretty positive towards British Airways on this trip — I loved their 747 upper deck business class, their new catering and bedding are both very good, and their A318 Club World London City service is one of the most enjoyable ways to cross the Atlantic.
So, did I view British Airways first class through a rosier lens this time around? Well, no, not really.
In the past I've called British Airways first class the world's best business class. I stand by that sentiment, though nowadays I think it's the world's second best business class, as I think Qatar Airways Qsuites is an all around better experience.
Let's start with the positives. As an avgeek I love flying the 747, and nowadays it's a rare treat to be able to fly first class in the nose of the 747. British Airways squeezes 14 seats into this section, and being able to sit in seat 1A, right in the nose, was a real treat.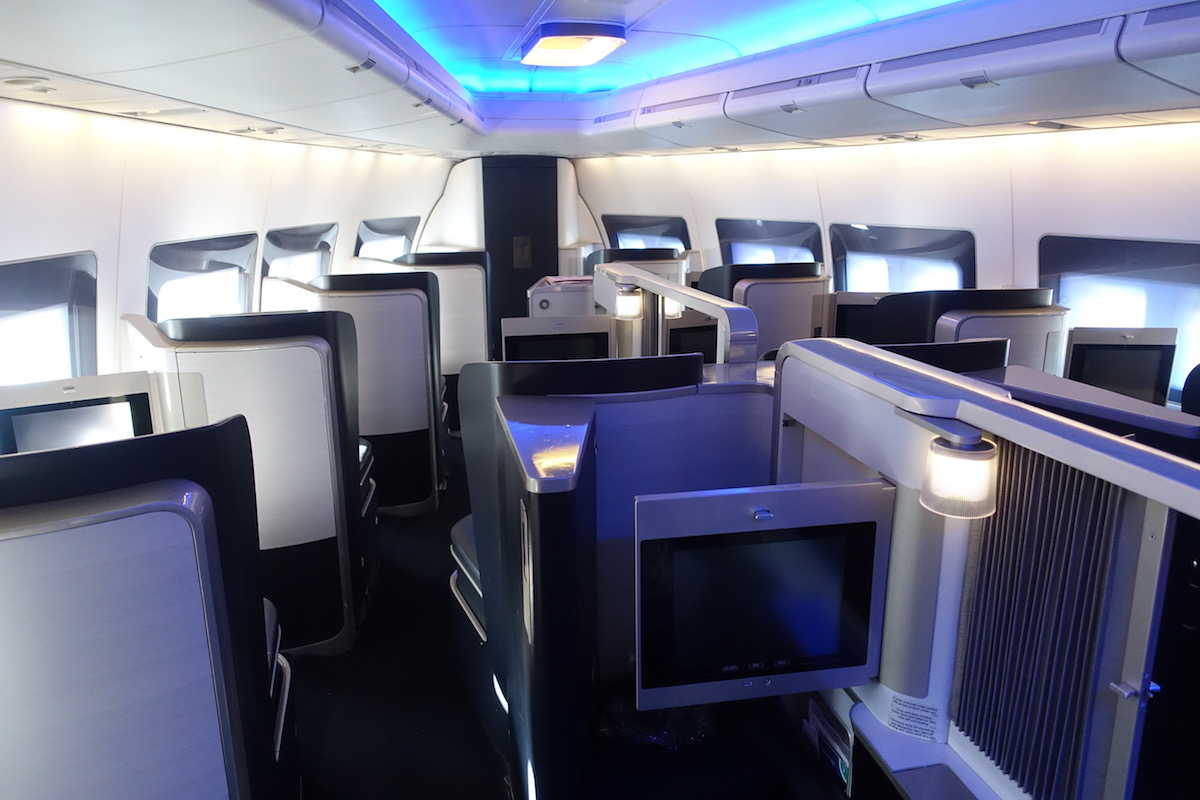 British Airways' first class seats are essentially comfortable reverse herringbone seats that are noticeably more spacious than what you'd find in business class.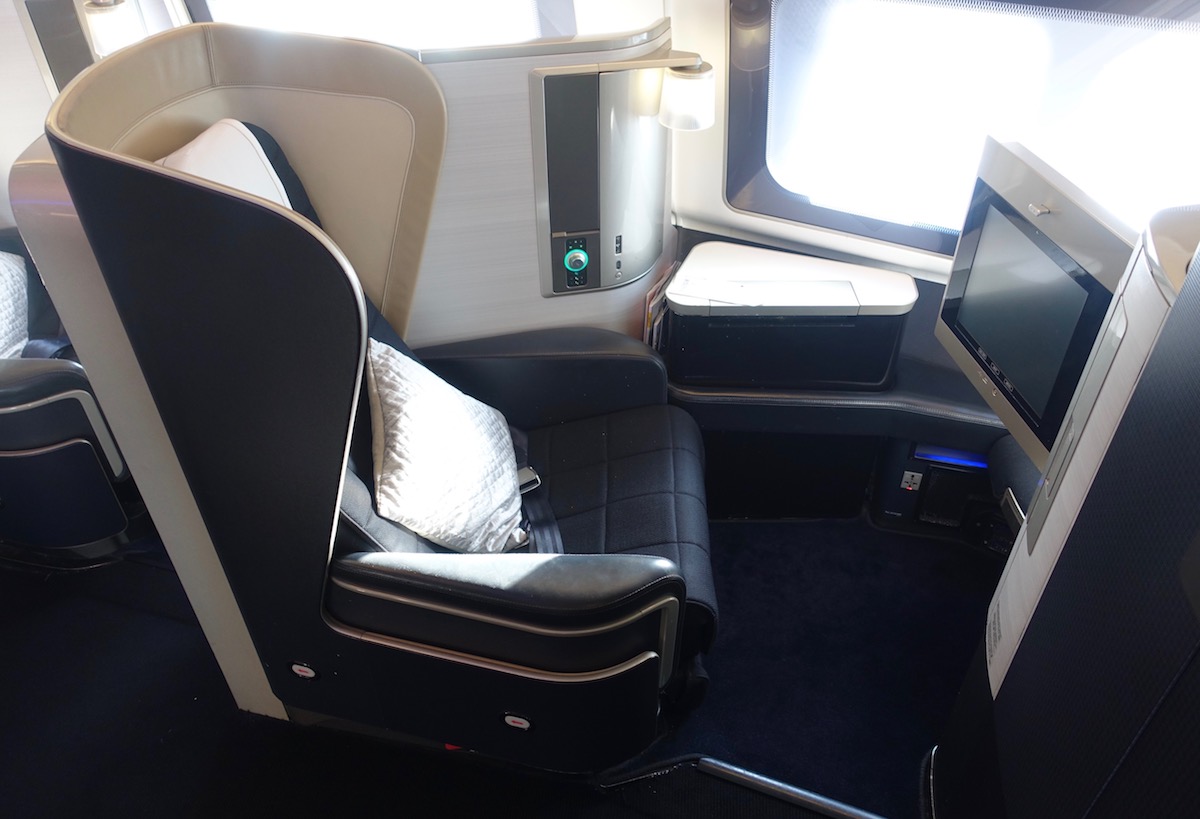 While I wouldn't call the bed huge, it's not like some reverse herringbone or other business class seats where you have to put your feet into a footwell and feel constrained.
British Airways first class amenities are fine. I quite like the amenity kit and pajamas, so that's nice. I also think their Laurent-Perrier Grand Siecle champagne is excellent.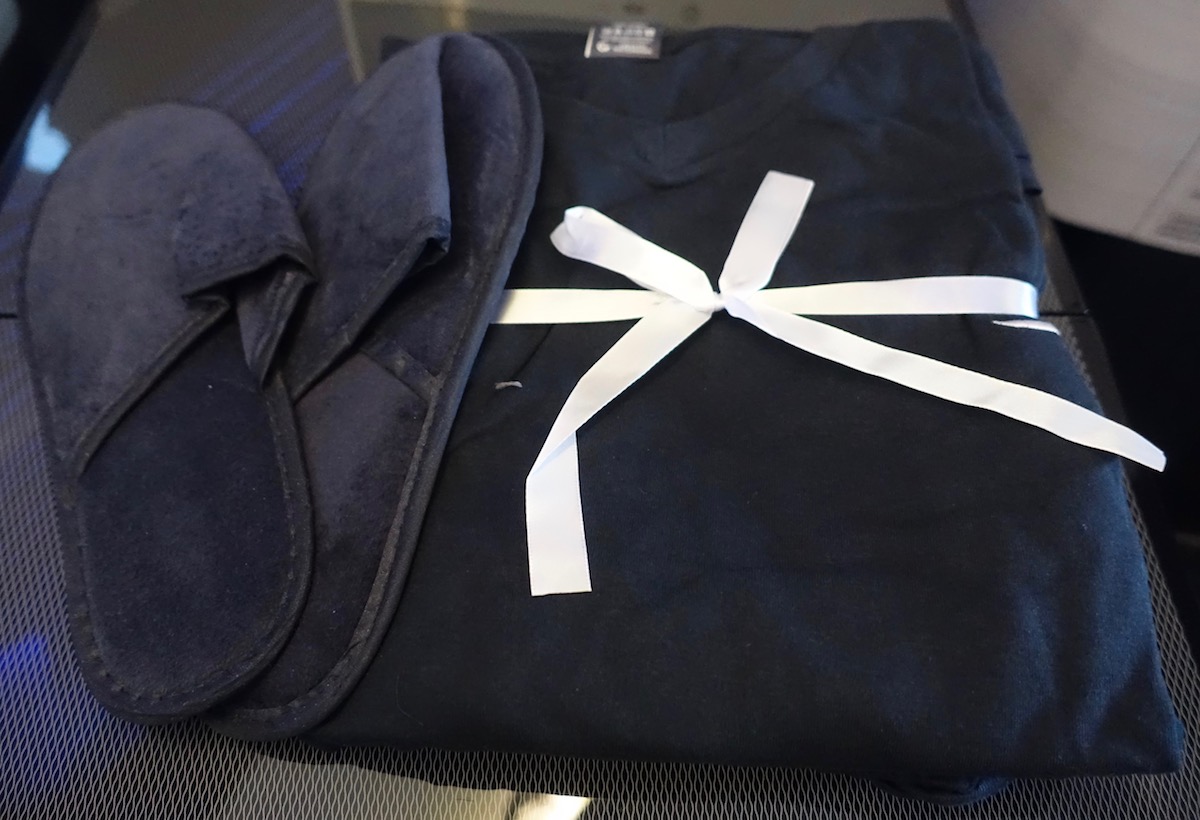 Unfortunately that's where the good news ends. Other than that, the entire experience feels like business class.
This flight was operated by a mixed fleet crew (these are British Airways' poorly paid new hire crews, and I find they're generally enthusiastic but not that polished). They were friendly but lacked the finesse you'd generally expect in first class (anticipating needs, addressing people personally, etc.).
They weren't bad, but rather I'd say service felt like what you'd expect in business class, rather than in a first class cabin where you have three flight attendants taking care of just seven passengers.
The food was fine, though they didn't have my first choice for main course available. I don't want to go so far as to say that's unacceptable, but for what it's worth I've flown dozens (if not hundreds) of flights in international first class, and I the only other time I recall this happening in the past few years was on my last British Airways first class flight, where the same thing happened. This was in spite of the cabin only being half full. I did realize after the fact that it seems British Airways may now let you pre-order your main course, so perhaps that solves that problem going forward.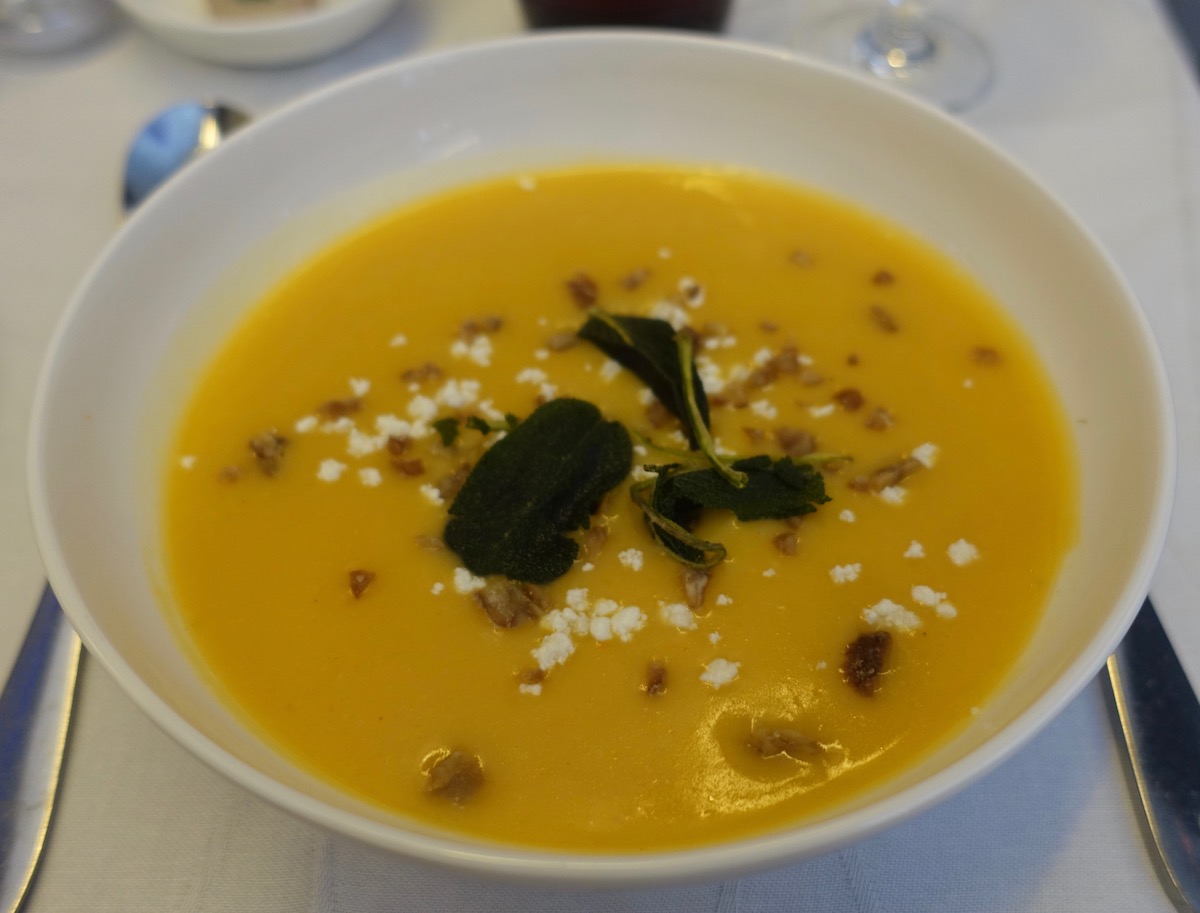 Also, British Airways' entertainment is garbage, as many of their 747s don't feature updated IFE. No, my TV isn't broken, this is actually how low quality the entertainment is.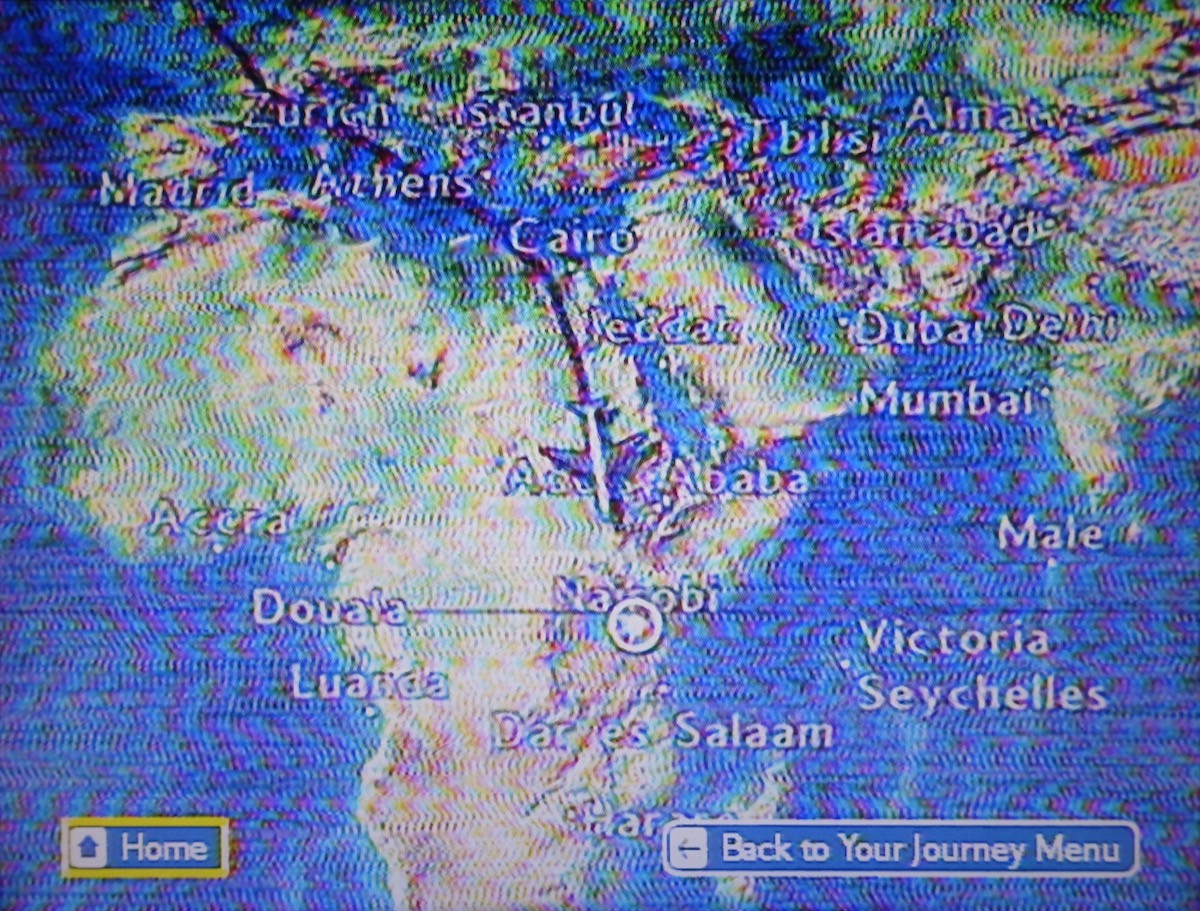 So yeah, in my opinion British Airways first class isn't at all competitive. Even though I've flown so much international first class, I still usually get excited when I fly international first class, because I feel like it will be something special. I don't get that feeling on British Airways. Rather I just feel that I'll have a great business class experience with good rest.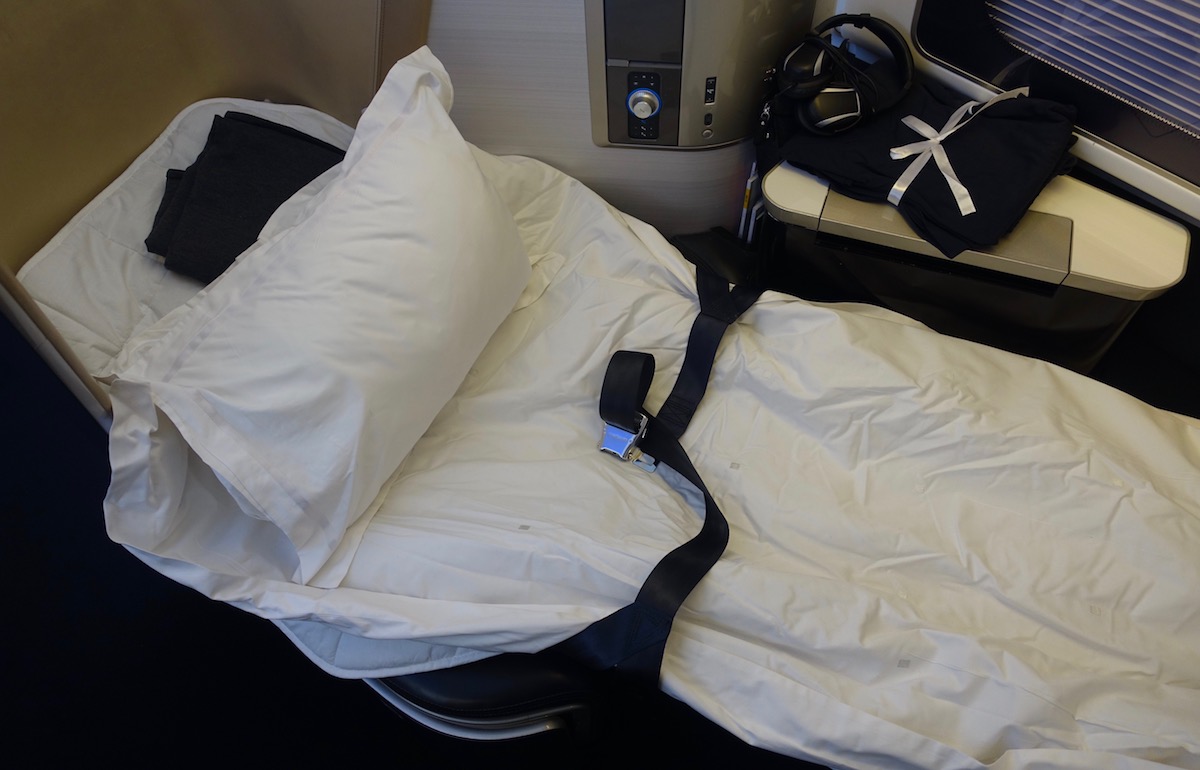 Now, you may have noticed the title of the post — "British Airways 747 First Class: Not Good, But I Don't Mind."
There's an important point to be made here. British Airways makes it really easy to get into first class. You can upgrade any paid business class ticket (even a discounted one) for a reasonable number of Avios, assuming there's award availability.
In my case I just redeemed 22,500 Avios to upgrade this eight hour flight from business class to first class. That's an extremely good value, and I can't think of any other major airline that lets you upgrade at such a low price on a discounted longhaul business class ticket. That's an area where British Airways Executive Club is industry leading.
So is British Airways first class competitive? Well, it's definitely better than TAAG Angola first class, and probably on par with Air China and China Eastern first class. But no, it doesn't at all compare to their rivals, in particular Air France and Lufthansa.
That being said, for how cheap it is to upgrade, I'd fly British Airways in first class in a heartbeat over and over.
Fair?