Etihad Airways has been focused on ways to generate ancillary revenue as a way of improving their profitability, and today they announced what they consider to be the next step of that.
Etihad Airways has announced that they're introducing Economy Space, a new seating option available across much of their widebody fleet.
Etihad Airways is essentially introducing an extra legroom economy section, featuring up to 36″ of pitch (up to 5″ more than usual). Note that this isn't a premium economy product, as the service, food, drinks, and seat width will all be the same as regular economy.
So, when should we expect to see this new Economy Space cabin?
By December 2018, Etihad will have retrofitted all 10 Airbus A380s with Economy Space seats; this increases the number of extra legroom seats in economy from 20 to 80 (currently exit row and bulkhead seats are sold as extra legroom seats)
By the end of 2019, Etihad will add Economy Space seats to 12 Boeing 777s and 21 Boeing 787s, which they say will increase the number of extra legroom seats by 560%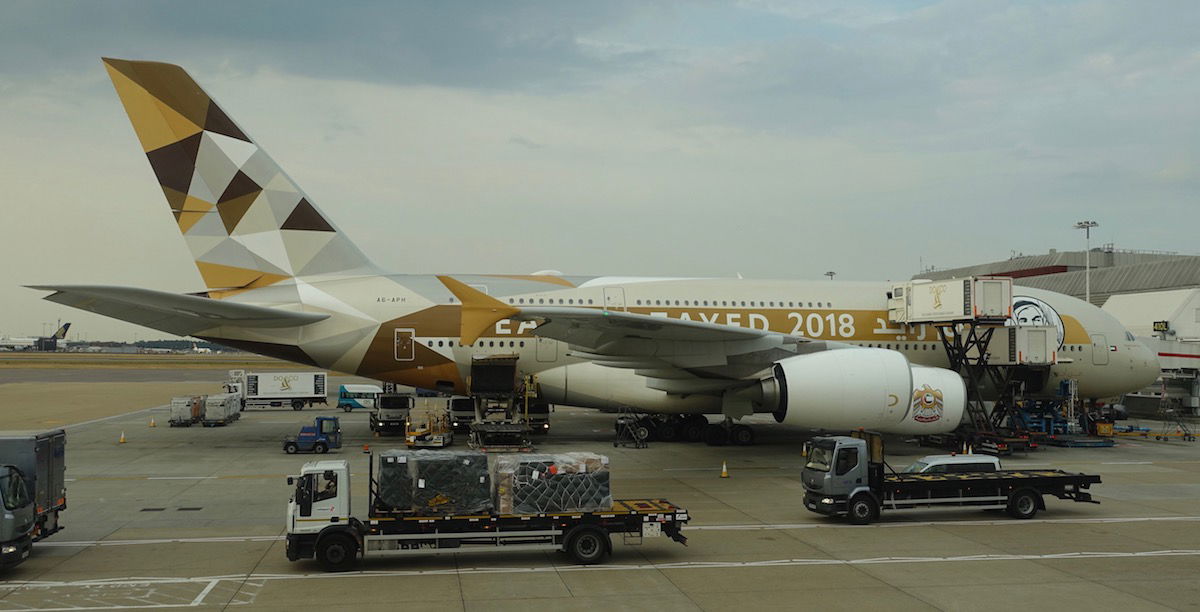 As you can see, these reconfigurations will take place pretty quickly. That's because simply changing the distance between rows isn't quite as complex as installing a new seat type altogether.
Here's what Etihad's Head of Guest Experience had to say about this improvement:
"We recognise that no two travellers are alike, and today's customers demand more choice and personalisation during their travels.

In response to the popularity and demand for extra legroom seats, we have reconfigured our Economy cabin to allow travellers to enhance their overall travel experience.

While many airlines have been squeezing more seats into economy class, we continue to focus on providing our guests with exceptional products and services that meet and exceed the demands and budgets of different types of travellers."
This new service complements the existing ancillary options that Etihad offers in economy, ranging from a neighbor-free seating option, to a selection of buy on board products, including even being able to buy first class pajamas.
It looks like this new cabin is already for sale, at least for the A380. That makes sense, since all A380s are supposed to be reconfigured by the end of the year. Looking at the seatmap for a New York to Abu Dhabi flight, it looks like an Economy Space seat costs an additional $180 each way, and that the cabin is simply at the very front of the lower deck.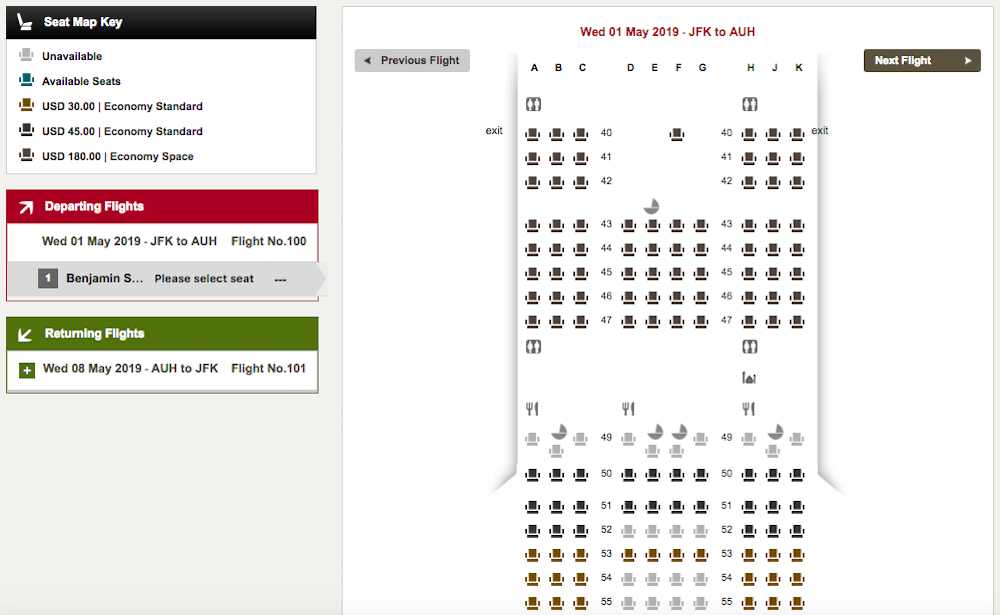 In order to facilitate this, they've removed one row of 10 seats, as they got rid of row 48, located at the back of that last cabin.
Etihad has been talking about introducing a real premium economy product for a while, though it looks like that still isn't happening…
What do you make of Etihad's Economy Space seats?