Recently, Ben wrote about how laws against same-sex attracted travellers worked in various Middle Eastern countries in light of his potential visit to Saudi Arabia.
I'm currently on an extended trip with my (same-sex) partner, across Europe, Africa, the Middle East and North America. We will be traveling together through a range of different places — most of which we have never visited before.
This will include some countries that have very conservative laws and views on same-sex relationships, and it has led to plenty of debate both among one another, as well as with friends (and Ben and Tiffany!), about which countries are suitable to visit in this way, and which should be avoided together, and how we decided on whether we should visit each country as a couple.
We've had to allocate various countries into either 'let's visit' or 'let's avoid', and I wanted to share my thought process, and hear your thoughts as well.
Ben touched on some laws different countries have, and how (and if) he thought they would be enforced with the mindset that he will be traveling solo. My thinking is slightly different as I will be traveling with a same sex partner, so it's more about how we will be perceived traveling together when it comes to things like bedding configurations and questions about how we know each other, rather than anything we would do or say that may be considered illegal in that country.
So here's my personal thought process I went through as I set my itinerary…
There are some countries I will never visit, regardless of the circumstances
There are some countries that have always been on my 'no go' list, and likely always will be.
Saudi Arabia is the first that springs to mind and it has been interesting to read Ben's recent interest with the place. For me, it's a combination of the fact that there's very little there that interests me and very little to do there, they have extremely strict Sharia law, and I don't wish to support a country that has such strict restrictions on freedom and equality (and I'm not just talking about same-sex couples).
North Korea is also on this list, for what it is worth.
I'm unlikely to ever even fly Saudia because I both don't want to personally support the country, and I'm terrified if something goes wrong (i.e. a cancelled flight), I'll be 'stuck' at the airport or, worse, even have to somehow enter the country if the delay is long enough.
There are so many other countries, especially in that region I have not yet visited that interest me so much more (for example Oman, which I am visiting on this trip), that I'll probably never even get to visit, so places like Saudi Arabia, for me, just aren't worth the hassle even if they do start offering tourist visas.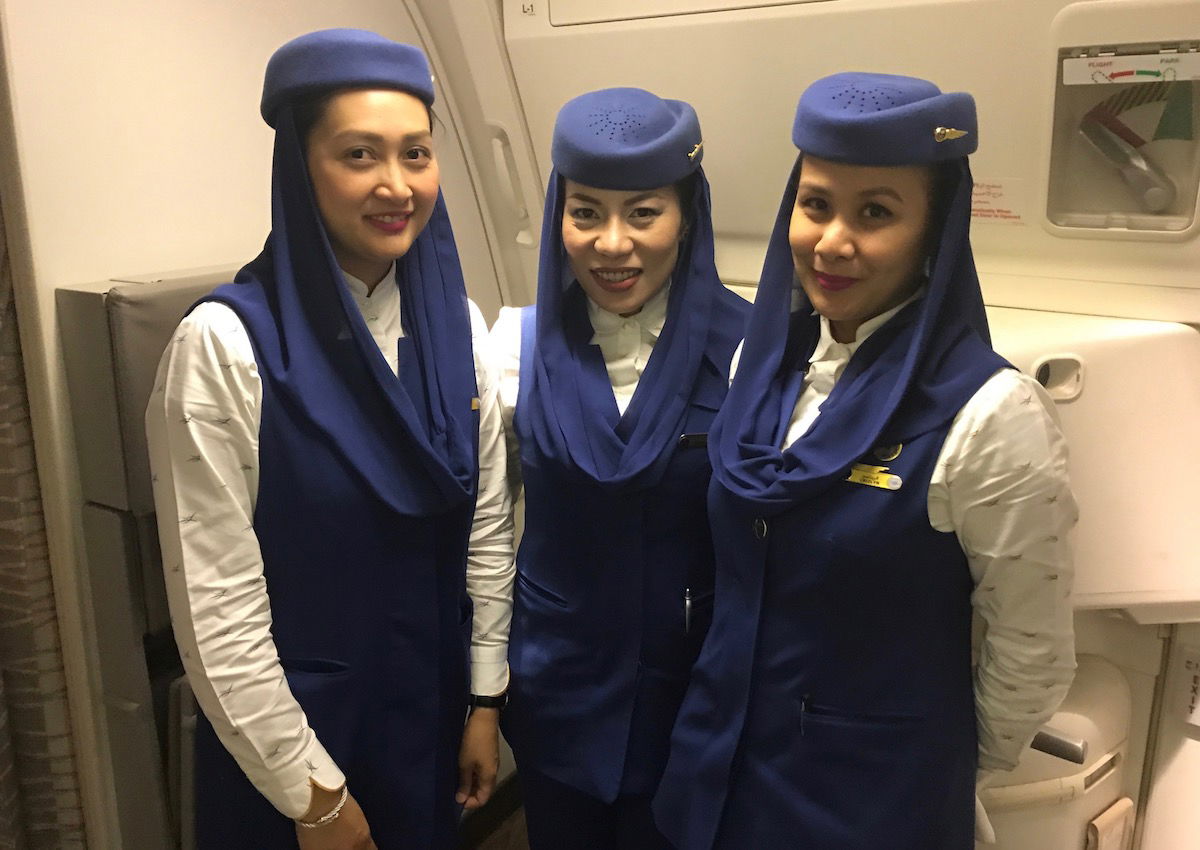 Any questions raised will depend hugely on your accommodation type and your traveling style
You may have visited countries where same-sex relations are illegal without even realising it. And that may be because you have stayed at a secluded, five star international resort, where the staff could not care less what you get up to behind closed doors.
The Maldives is a very popular destination for honeymooners, both heterosexual and homosexual, but did you know that both same sex-marriages and same-sex relations are illegal there?
Probably not, because they welcome same-sex couples (and their pink dollars) with open arms.
I have no issues in traveling to conservative countries with a same-sex partner if I was staying at a luxury international hotel or resort. I expect the only question to potentially be raised at check-in is 'do you want one or two beds?'
However if you were staying at, say, a family-run guest house in the Maldives for your honeymoon with a same-sex partner, there may be questions raised about your relationship, and you may feel uncomfortable staying there, particularly if you have only booked one bed for the two of you and insist on sleeping that way during your stay.
But as you know, I rarely stay in five-star resorts, which makes my decisions trickier.
We are visiting both Morocco and Egypt on this trip, two countries that are fairly conservative, however we are doing so on organized tours. I know dozens of people who have done these exact tours without issue (which is why we booked this tour company), so I'm not concerned about undertaking this myself.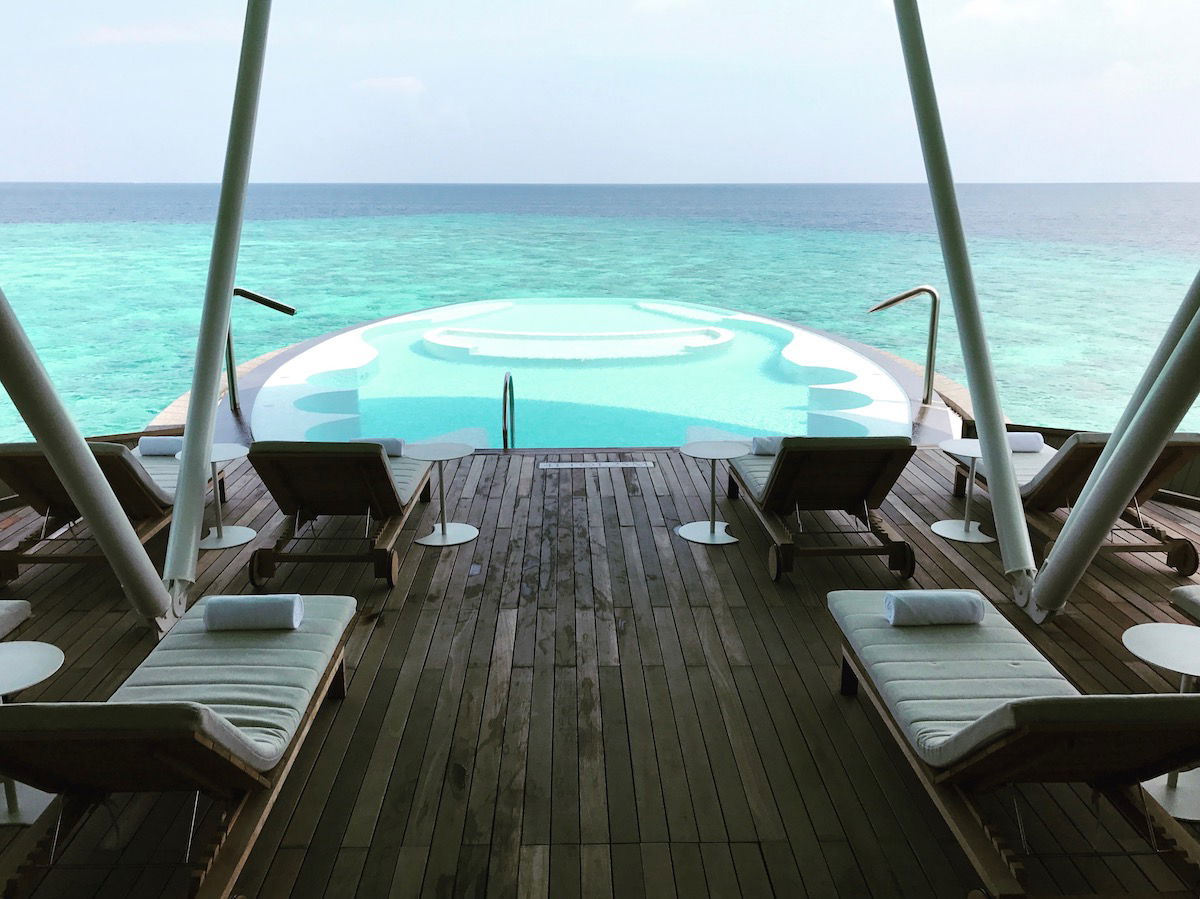 Do your research, but remain realistic
There are around 70 countries that still criminalise same-sex relationships or activity.
I've visited some already, such as Malaysia and Sri Lanka. Before choosing any country to visit with a same-sex partner, I do some basic research, such as what is the current law, but more importantly for me, how and if it is enforced.
Some countries like the UAE still criminalise same-sex relationships, but their tourism industries are so important to them that these laws are rarely, if ever, enforced on tourists, especially those who exercise reasonable caution. I guess that's one of the ways I draw a line between Saudi Arabia and the UAE — it seems to me that tourism is not remotely important to Saudi Arabia, hence why they don't even want tourists to visit.
Conversely, a same-sex British couple being thrown into jail in the UAE for say, kissing in public, would be front page news in somewhere like the United Kingdom, and could harm the UAE's very important tourism industry.
You hear rare stories where these laws and enforced, but given how many same-sex couples either travel to or live in the UAE already, it's my personal belief that these laws are rarely enforced.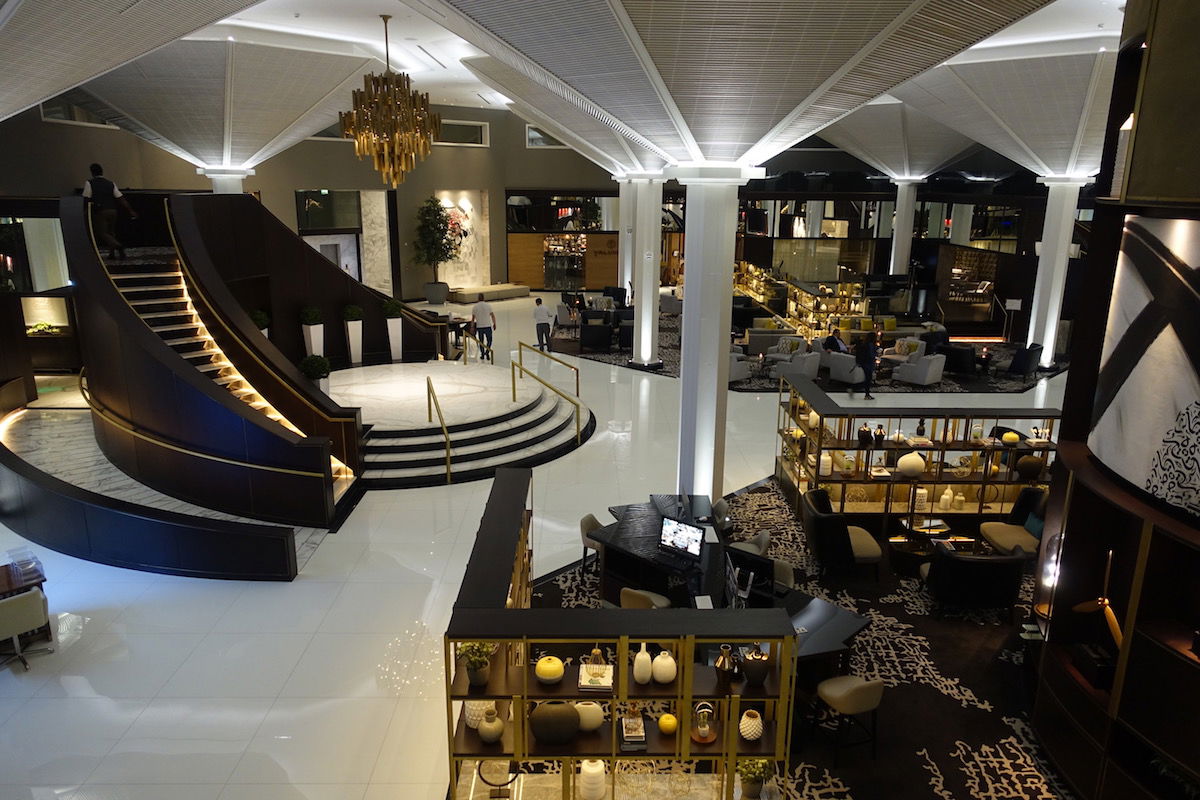 Communicate properly ahead of time
We are visiting Tunisia together soon as part of the trip. I'm expecting it to be a very interesting, but pretty conservative country with a strong French influence.
We have booked an (entire apartment) Airbnb that only has one bed. As I booked it, I was open and honest with the host in simply saying 'we are two men traveling together – is this okay?' I didn't feel the need to go into more detail about our relationship unless asked. We could have been friends, or in a relationship, or even related.
One of us could be sleeping on the couch, the other in the bed.
The answer that came back from the host was simply 'of course, you are both very welcome.'
The host doesn't care, and provided we give them enough information when booking, there will be no surprises at check-in.
If they do ask at check-in, I suspect we will just say we are cousins, or friends, just to be on the safe side.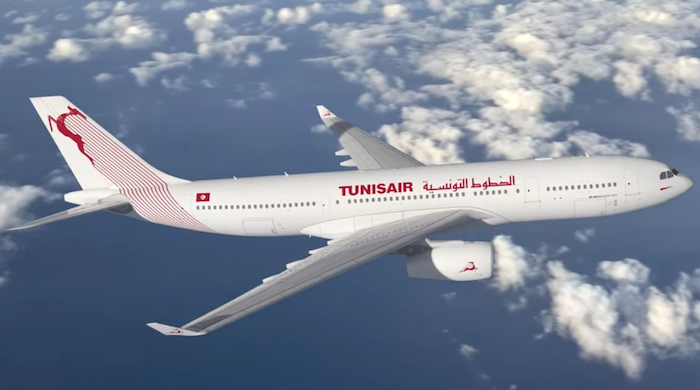 Weigh up the attraction of the country, with the risks of visiting it
Last year we visited St. Petersburg, Russia, together. We have some personal issues with the country, both political and moral, but I've always wanted to visit St. Petersburg. It was a fascinating trip, and turned out to be one of my favourite places I've been to in Europe.
There was so much we wanted to see there, that this outweighed the reservations we had about visiting. When we arrived, we discovered a cosmopolitan and fairly liberal city with friendly locals who could not care less about two men traveling together. We were never asked if we were married (to each other, or to anyone else) — in fact no awkward questions were raised at all.
So some countries are a lot more liberal than you might think.
Then on the other hand there are places like Jamaica, which has very strict laws criminalising same-sex relations. While I don't doubt that Jamaica is a fabulous destination, there are so many other islands in the Caribbean with various levels of progressive freedom, that we feel we would get a similar experience visiting a more liberal Caribbean island.
So I won't visit Jamaica, but we are visiting some Dutch Caribbean islands on this trip.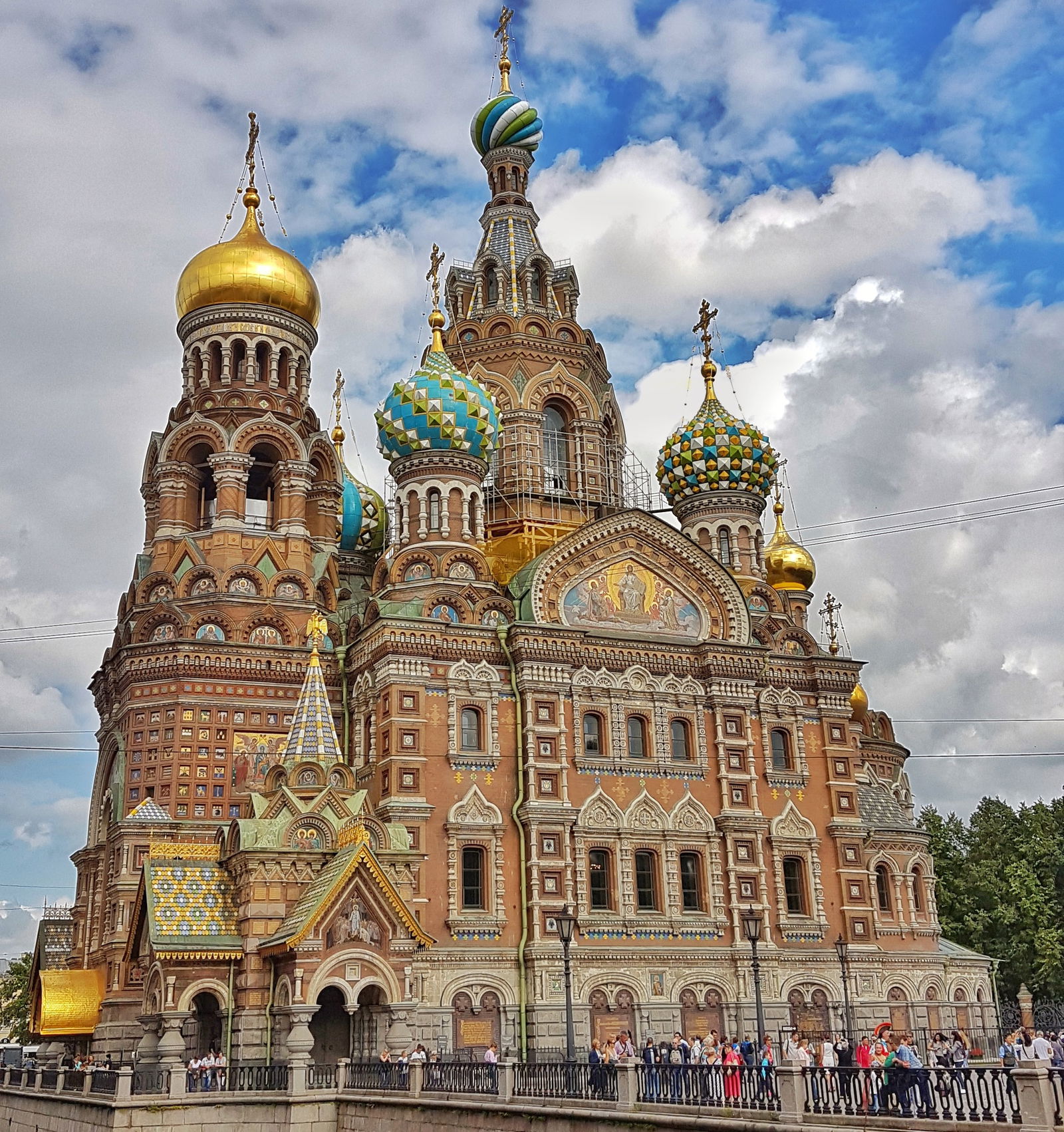 Bottom line
I expect everyone will have a slightly different position on where they will and won't visit because of that destination's views on certain topics, and I don't just mean criminalising same-sex relationships.
It may seem a little hypocritical of me to think some destinations are fine, while others I will never set foot in. This isn't any kind of 'this country is okay while this one isn't' list — it's just my own thought process/risk tolerance.
We may be naive in thinking we won't have any problems visiting some of these places we've never been before, but by being sensible and realistic we haven't had problems in the past.
I'm interested to hear your decision making process in these situations, especially those who travel with a partner.
How do you draw the line as to which countries you'll visit and which you won't, whether it's for safety or ethical reasons?