I'm sure I'm not the only one who finds the economics of hotel loyalty programs to be fascinating. For the most part, the global hotel chains don't actually own their individual hotels. Rather they typically just have management contracts for them, and they get a percent of the revenue.
This raises the question of how hotels get paid when you redeem points, since the individual hotel and loyalty program are very different parties for these purposes. As a general rule of thumb, here's how it works:
When the hotel isn't full, the loyalty program compensates the hotel at some reimbursement rate that's slightly above the marginal cost of servicing a room, etc.
When the hotel is full (think 90-95%+ occupancy), the loyalty program compensates the hotel close to the average daily rate, in recognition of the fact that the room may have otherwise been sold
This is why you may often notice an inverse correlation between how generous a hotel loyalty program's promotions are and how good the global economy is. That makes sense in general (hotels don't need to do much to get heads in beds when the economy is doing well), but it makes sense even more with hotel loyalty programs.
That's because when hotels aren't full, it costs a loyalty program very little for you to redeem your points. Meanwhile when hotels are full, they're paying dearly for your redemptions.
Anyway, for the most part this reimbursement is something that goes on completely on the back end, and as consumers we never see how much money changes hands.
Well, I've spent the past two nights at Marriott properties in Africa, and I redeemed points for both stays. For whatever reason, in both cases I was asked to sign a document that showed my "room rate," which presumably is their internal reimbursement rate.
So, what was the cost?
First I stayed at the Four Points by Sheraton Nairobi Airport, which cost 17,500 Marriott points (for the record, I value Marriott points at ~0.8 cents each). At check-out I signed a document showing a rate of $36 (in Kenya taxes and fees are included in the hotel rate).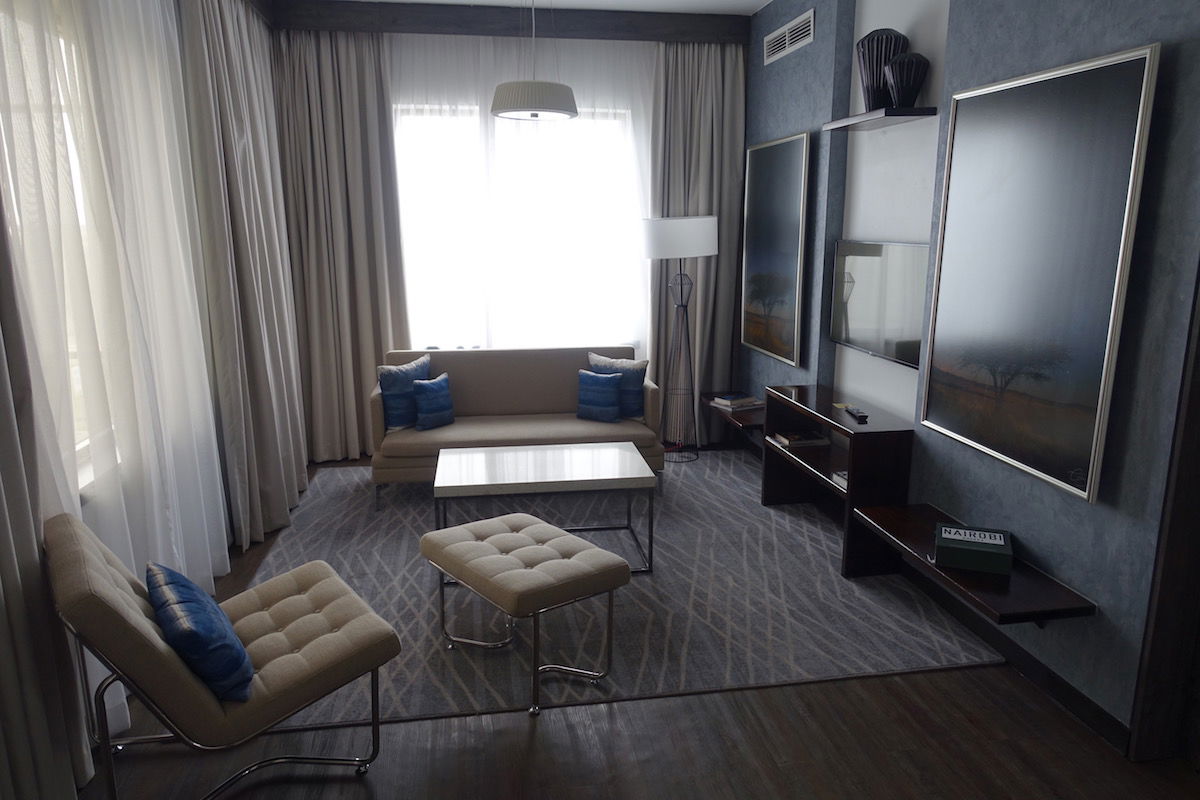 My suite at the Four Points by Sheraton Nairobi Airport
So that means Marriott was paying about 0.2 cents per point for me to redeem. Marriott got a good deal. 😉
Then I stayed at the Marriott Kigali, where a free night cost 16,000 Marriott points. This time around I took a picture of that document. As you can see, my room rate was $42, or $52.04 including taxes and fees. So in this case Marriott was paying about 0.3 cents per redeemed point.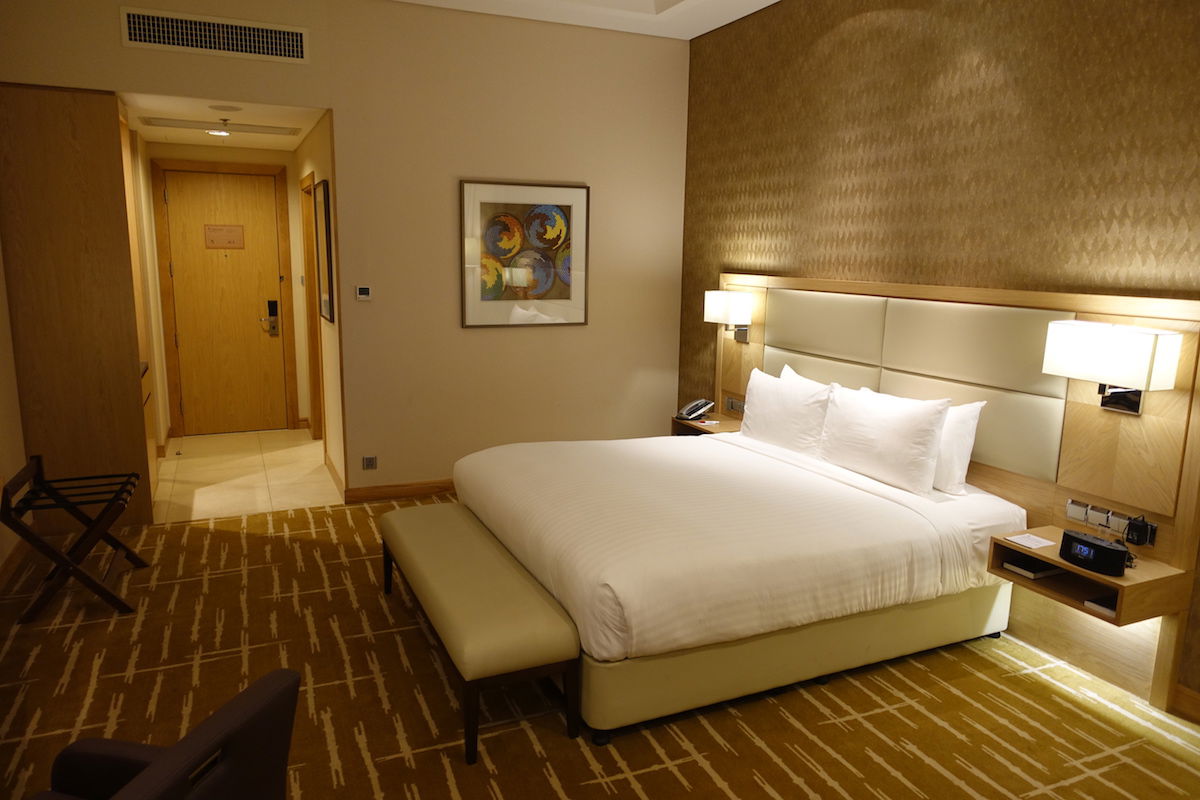 I would assume neither of these hotels were completely full, or else the reimbursement rate would have been significantly higher.
Bottom line
As you can see, these are the types of redemptions that can both make a lot of sense for consumers, and also be a great deal for the loyalty program. My guess is that a vast majority of redemptions cost Marriott in the same 0.2-0.3 cent per point range. Of course that's an ideal situation for them.
However, then there are also plenty of redemptions where I'm sure they're paying several cents per point, and losing a lot of money. But that all balances out, and that's how the economics of these programs works.
In retrospect I feel sort of guilty. I loved the Four Points by Sheraton Nairobi Airport, got incredible suite upgrades both times, the service and breakfast were excellent, etc., and the hotel only cost $36 for each stay?!
Do any of the above numbers surprise you?