A Filipino cabin crew member has been labelled a hero after taking an unusual step to assist a passenger in need.
Patrisha Organo was crewing a domestic PAL Express flight on Wednesday, when she noticed a baby was crying loudly mid-flight. This was already a special flight for Ms. Organo, as it was her final flight to be qualified as a Cabin Crew Evaluator.
She asked the mother of the baby if there was anything she could do to assist, and the mother admitted the baby was hungry but she had run out of baby formula, as she had been waiting at the airport since 9pm the previous night.
There was no formula on board to provide the hungry baby.
Ms. Organo, who had a nine month old herself (who she was breastfeeding) was sympathetic to the difficult situation the fellow mother was going through, and offered to breastfeed the child herself. She checked this with her superior who was evaluating her for this flight, who instantly agreed and supported her idea.
The mother gratefully accepted, so Ms. Organo took the baby into the galley to feed it.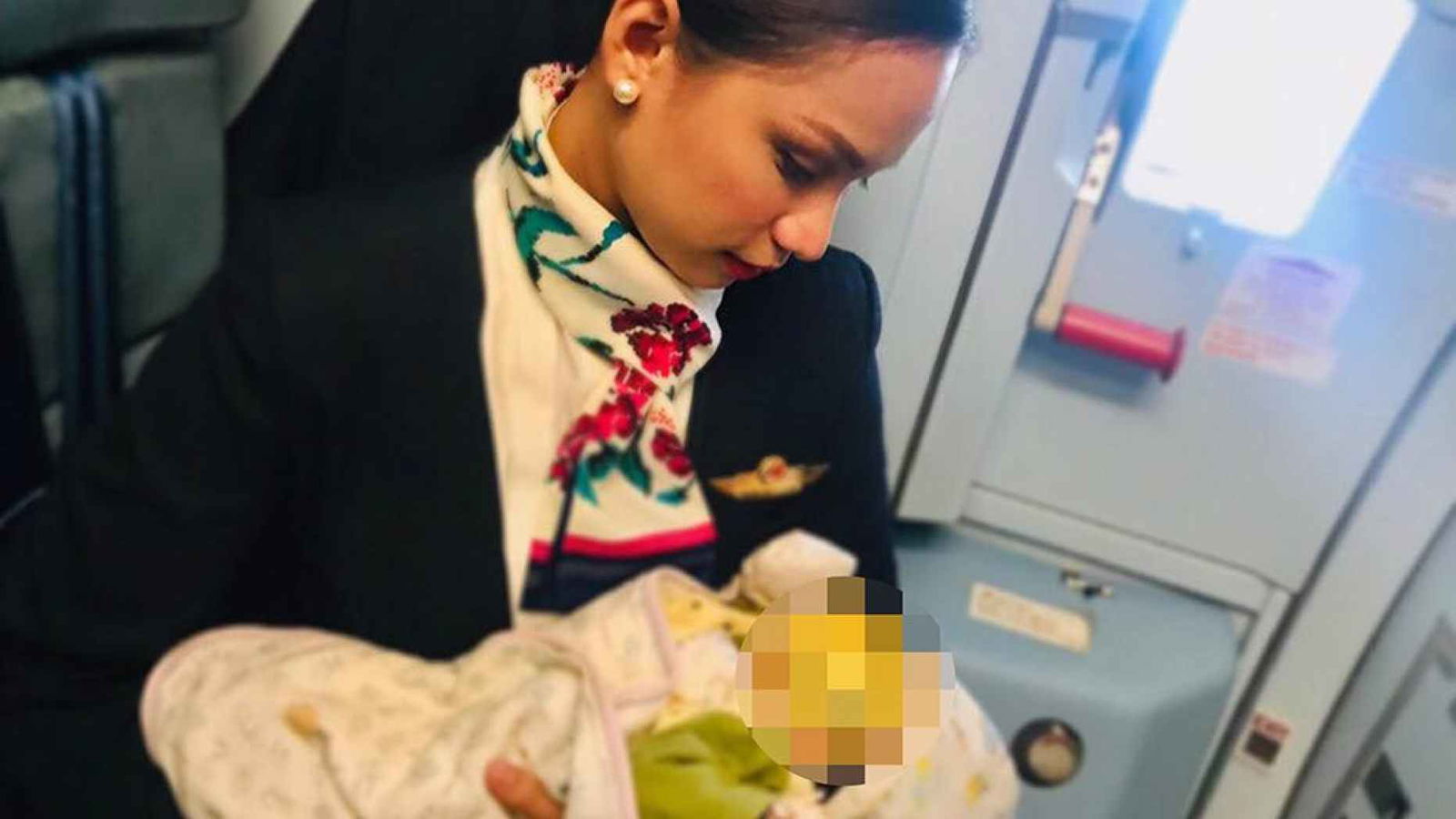 Ms. Organo said of the experience:
You know the difference between a cry of hunger, a cry of sleepiness, or a cry of something else. The helplessness you feel when you cannot feed your hungry child is horrible, so I had to step in.

As soon as the baby started feeding from me, I saw the relief on the mother's eyes and eventually her daughter fell asleep. I could only imagine the chaos of those feelings, but as a mother myself I knew the stress she would've been going through.

I wish to normalize breastfeeding because how could you breastfeed the child in the CR (restroom)? Do you guys eat in the CR (restroom)? It's an unnatural way to feed a baby.
The baby's mother accompanied Ms. Organo and the baby to the galley to observe/supervise, and was understandably very grateful afterwards.
Her story has gone viral, attracting thousands of supporters.
Bottom line
This is an unusual yet amazing act of generosity and assistance from one mother to another.
I have never heard of a flight attendant offering to do this for another passenger, but it shows an incredible dedication to her passengers, and I agree she should be applauded for going above and beyond like this.
What do you make of this act of generosity? Please keep comments civil!