In 2013, JetBlue introduced a family pooling feature for their TrueBlue program. I'm a big fan of any program that lets you pool points, since it makes rewards more accessible for the average member.
In other words, if you're a family traveling together, you're going to earn a reward much more quickly if you can pool all the points you earn, rather than having to earn and redeem them separately.
While JetBlue has now offered a family pooling feature for several years, it has come with some restrictions:
You could only pool points for up to two adults and five children (anyone under the age of 21)
Each member could select how many points they wanted to contribute to the "pool" upfront, and the percentage of points that they wanted to contribute to the "pool" on an ongoing basis with each transaction
In August JetBlue announced a new points pooling system
In late August, JetBlue announced that they're making some changes to their family pooling program, which will simply be called points pooling going forward.
With the new points pooling program, up to seven TrueBlue members can combine accounts, with no limits on the age of the members, or whether or not they're relatives, live at the same address, etc.
Furthermore, members will automatically contribute 100% of their points to the pool, though they can leave the pool whenever they want, and can take all unused points with them.
The pool leader will be able to give other members in the pool the ability to redeem points from the pooled total, so it won't just be the "head of household" who can redeem these points.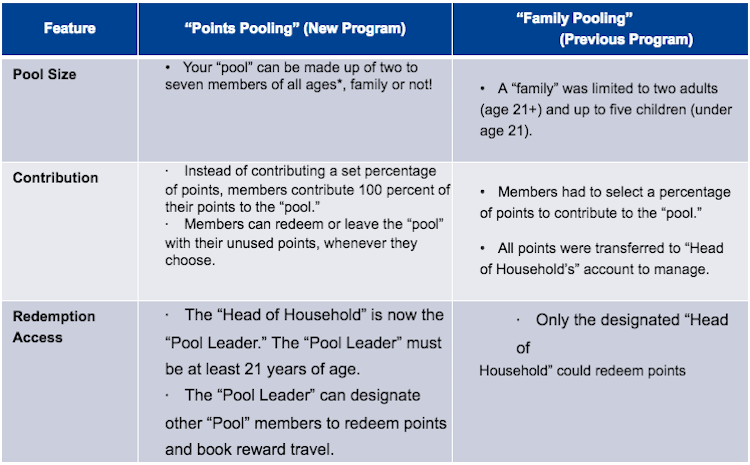 JetBlue's new points pooling system is now live
While the new points pooling feature was announced in August, it actually just officially went live. So you can now finally create a points pool under the more relaxed requirements.
The process of getting started is really easy. Just log into your TrueBlue account and you'll see the option listed on the right side. Alternatively you can just follow this link.

The next page will show you the basics of points pooling.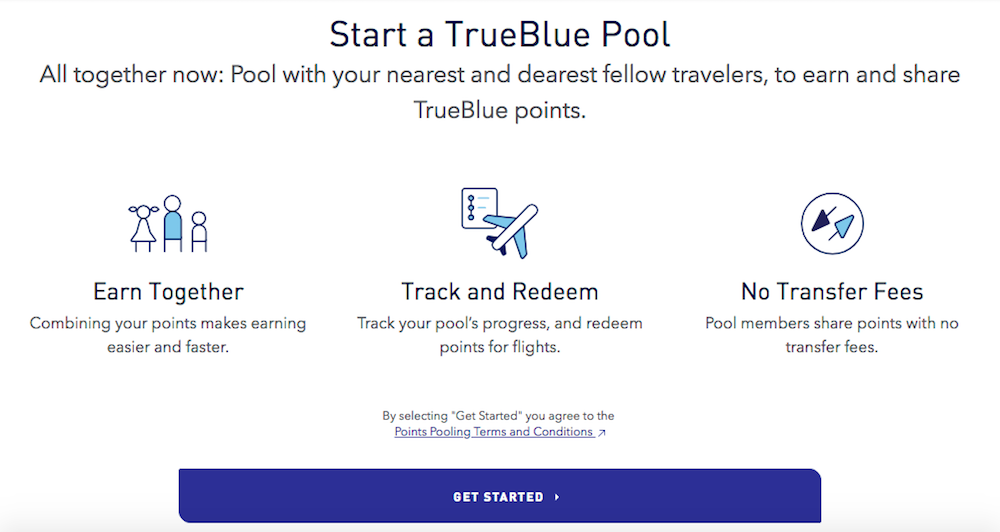 Then you'll see all of the points pooling "slots" that you can fill.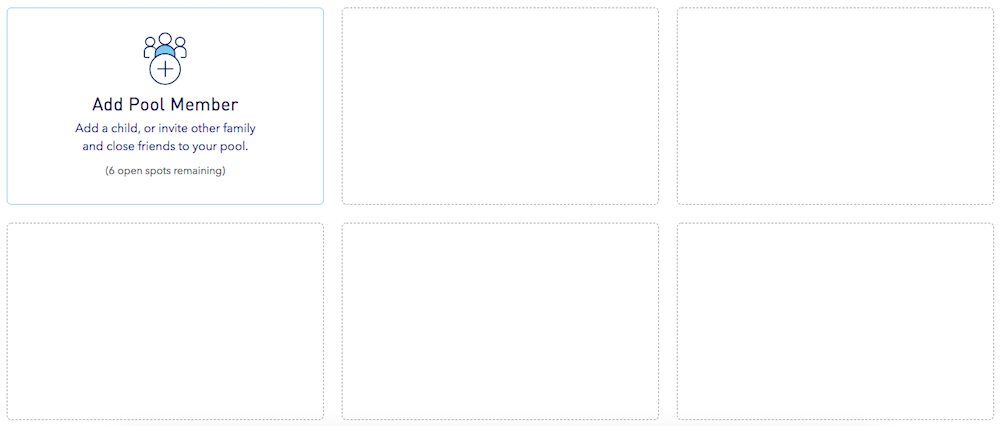 You'll then be given the option of inviting a member, which can be done by entering their first name and email address.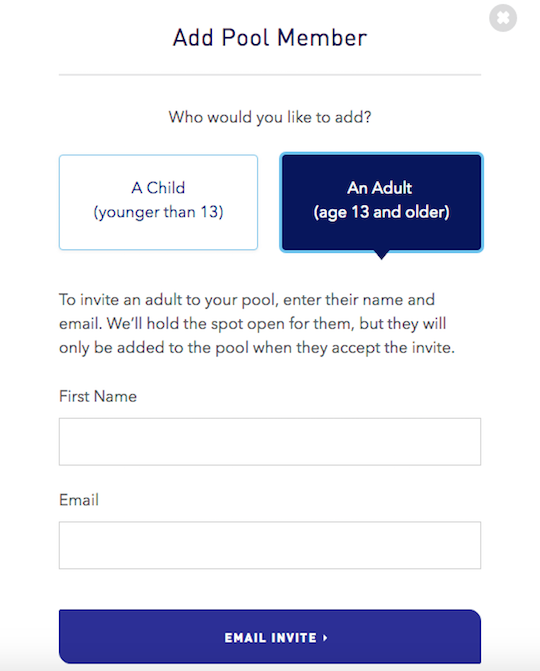 That person will receive an email with a link to join the pool by logging into their TrueBlue account.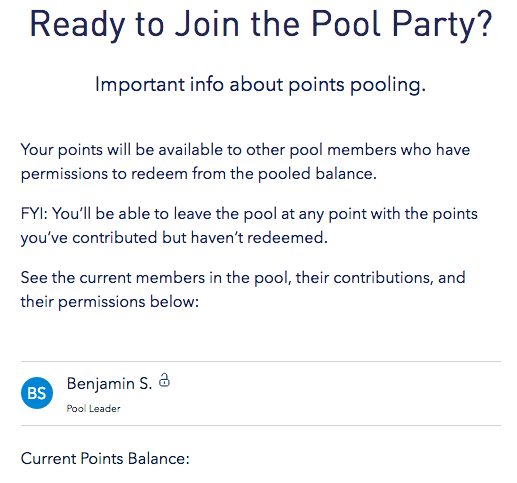 It's that easy — at that point the points pooling will be activated.

When you log back into the pool you'll also have the option of allowing your pool members access to pooled points. Without that, only the leader of the pool will be able to redeem points.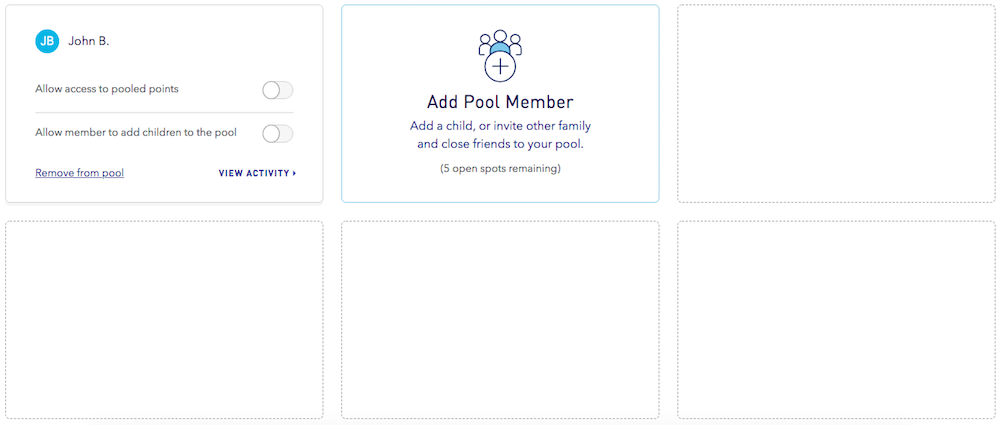 Bottom line
I'm so happy to see JetBlue's improved points pooling system live. While TrueBlue isn't the most aspirational frequent flyer program, the fact that they allow "no strings attached" points pooling like this is a fantastic development, and something that makes me like TrueBlue as a currency even more.