In August, I wrote about Garuda Indonesia's decision to cease flying to London Heathrow. Garuda has an interesting history with London, as I wrote at the time:
In 2014 Garuda re-commenced flights to London Gatwick (following many years of suspension because of safety restrictions placed on the airline). This flight operated as a tag flight continuing on from its Jakarta to Amsterdam service.
In 2015, Garuda shifted its London operations from Gatwick to Heathrow after securing a valuable Heathrow landing slot and commenced non-stop flights to Jakarta, eliminating the Amsterdam tag stop. Until Qantas' direct flight from Heathrow to Perth, the Heathrow to Jakarta flight held the title as the longest non-stop flight from Heathrow.
Flights from Jakarta to Heathrow stopped at Singapore along the way, as flights of this length could not take off from Jakarta with sufficient fuel as the runway was, at the time, too weak to handle that much weight. Return flights from Heathrow to Jakarta operated non-stop.
In September 2017, the Jakarta runway was strengthened, allowing the flights to run non-stop between Jakarta and Heathrow in both directions, and the flight has operated three times weekly ever since using their three class Boeing 777-300ER, including their incredible first class which Ben reviewed here.
Garuda stopped flying from London on October 28, leaving Amsterdam as their only European destination.
Several people commented that there were rumours of some sort of resumption of the flight. Some people said the flight would return without first class, while others said that the flight would operate from London to Bali (Denpasar) instead, as there was more demand to this leisure destination, than the capital of Jakarta.
Airlineroute is reporting that Garuda Indonesia will restart non stop Jakarta – London Heathrow flights from November 27 2018, three times weekly with the following schedule:
GA86 Jakarta to London Heathrow departing 12:05PM arriving 8:00PM (Tuesdays, Thursdays and Saturdays)
GA87 London Heathrow to Jakarta departing 9:55PM arriving 7:10PM (+1) (Tuesdays, Thursdays and Saturdays)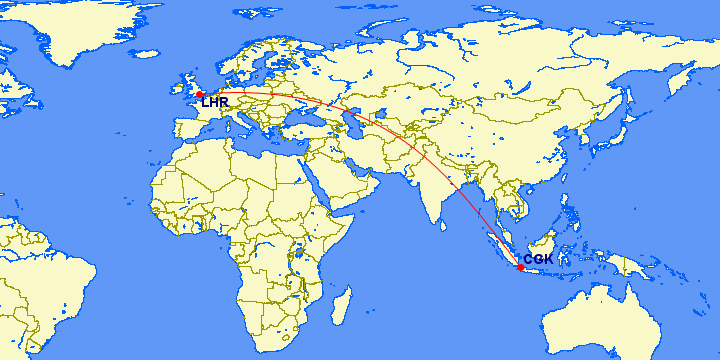 Most notably, the flight will be operated by a two class Boeing 777-300ER, which does not feature Garuda Indonesia's well known and very well regarded first class.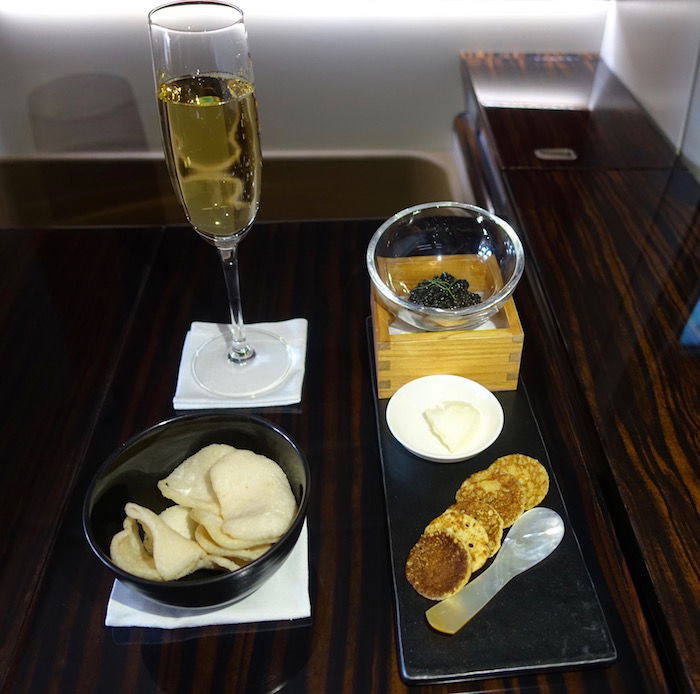 Garuda currently only has two 777-300ERs with first class (PK-GIF and PK-GIG), which they currently only seem to be operating to Tokyo Narita and Tokyo Haneda.
From what I can gather Amsterdam is now also a two class aircraft, meaning there are no more "true" longhaul Garuda Indonesia flights with first class.
Bottom line
While it is disappointing to see that the resumed flight will not feature first class, it is good to see Garuda return to London.
I had wondered if British Airways might take up the route if Garuda permanently suspended it, as it seems like it would be a good 'long, thin' route their Boeing 787-8s (also without first class) were designed for, and BA already flies to a number of cities in Southeast Asia.
If you were booked on the route before it was cancelled you were probably rerouted to depart via Amsterdam (with the London – Amsterdam leg on Sky Team partner KLM). You should be able to move back to the direct flight by contacting Garuda Indonesia — they may move you back anyway.
What do you make of Garuda returning to London?