Recently I wrote about how a heavy storm in Spain cancelled plenty of flights and meant that Portuguese Ryanair crew were forced to overnight in Malaga.
Ryanair said that there were no hotels available for their crew (given so many stranded passengers were trying to find hotels). Ryanair crew say that there were hotels but Ryanair didn't look hard enough.
A photo surfaced however, of the crew, in full uniform, sleeping on the airport floor.
Ryanair came out publicly and initially said that there were no hotels available. While the crew was eventually given access to an airport lounge, from 1:30AM until 6AM they were left in a room that didn't even have enough chairs for everyone to sit, which is when they staged the above photograph.
After then spending some time in the lounge they flew home as passengers the following morning.
I questioned the legitimacy of the photograph at the time, mainly because of the very close proximity the crew were lying next to their colleagues, when there appeared to be plenty of space around them.
Then Ryanair tracked down airport surveillance footage of the crew 'sleeping,' which showed that the crew did so only to stage a photograph.
Ryanair published this video to try and defend themselves, against public outcry that their cabin crew were subject to inhumane working conditions.
Ben wrote at the time how shameful this was for Ryanair to 'defend' themselves against their own cabin crew. Rather than improving the way they handle these bad weather situations (which is part of being a successful airline), they create a hostile 'us vs. them' environment for their staff.
Rather than supporting and looking after their staff, they publicly shamed them.
Latest development
Now the BBC is reporting that the six crew who staged the photo have been fired for 'gross misconduct,' as Ryanair put it. It's crazy that Ryanair thinks this is the solution to this latest public relations nightmare.
Do they really think crew will do their best to represent the airline, knowing that trying to protest how Ryanair handles cancelled flights will lead to dismissal? Is fear the way to run an airline?
I definitely don't condone the staging of the photo but I think it was done out of desperation to improve their working conditions and I think Ryanairs response (and refusal to fix the initial problem) was much worse.
The crew were forced to spend the night sleeping in the airport terminal that night, even if it wasn't precisely as the photo showed.
They could have come out in front of this, turned a negative into a positive, and apologised to the crew for not having accommodation available that night, and promise to do better in future. Instead they are not only creating more negative publicity for themselves, but sending a warning to all staff that saying anything negative about the airline will have severe consequences.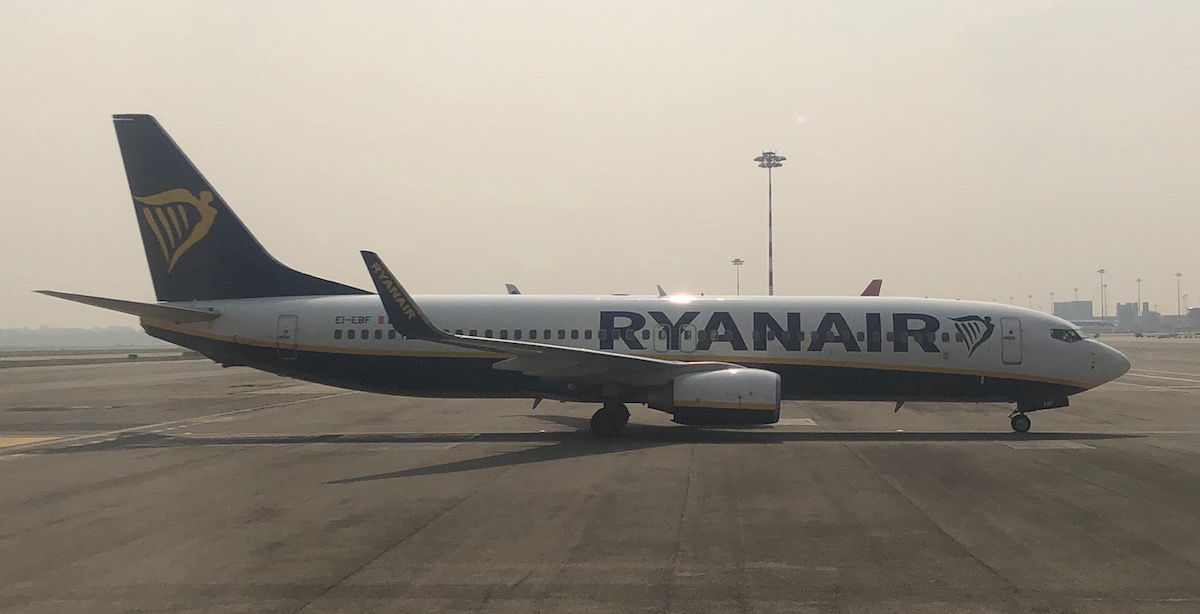 Bottom line
Ryanair has had a horrendous year already.
Pilot strikes, hundreds of flights cancelled because of poor management of crew rostering, yet another incredibly confusing change to their hand luggage policy, and now publicly shaming their crew.
I can't imagine how low cabin crew morale must be at the airline right now.
I've been a 'satisfied' Ryanair customer for many years, but I'm feeling far less interested in flying with them than I was six months ago, no matter how cheap the price.
Ryanair initially operated solely on price, with no regard to what passengers wanted (beyond cheap fares). Then a few years ago they changed their strategy and launched their 'Always Getting Better' strategy to try and attract different types of passengers, by launching fares for business travellers, as well as more generous hand luggage allowances, and lower fees for anyone who didn't play by the rules.
I wrote recently about how I think their new hand luggage policy will cause them to lose customers, and this latest PR disaster to me also suggests the focus is no longer attempting to attract anyone who isn't primarily looking for the absolute cheapest price.
EasyJet and Norwegian are much better options if you are looking for a European low cost carrier.
What do you think of Ryanair's decision to fire crew who staged this photo?