Last weekend I returned to the US after a two week trip to Nepal, Bhutan, Bangladesh, and Kuwait, so have been spending the past week on the ground catching up on sleep, given that I typically don't get all that much rest when traveling to Asia. I also plan on publishing the trip report from this trip very shortly. Fortunately, I'm now all caught up on sleep, and am plotting my next adventure.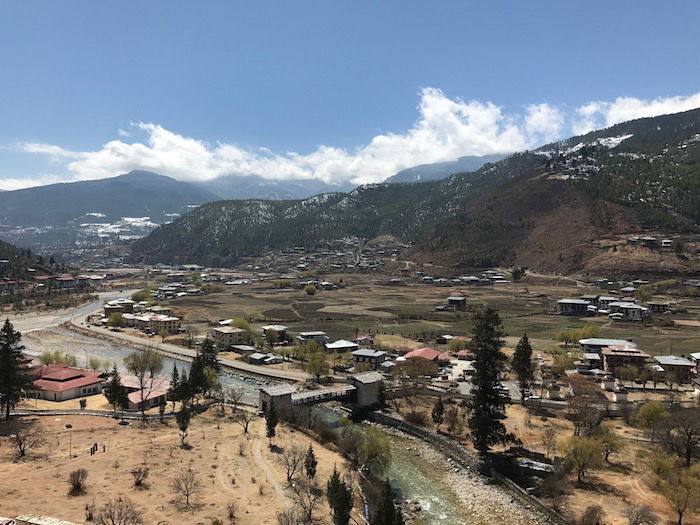 On the travel front, the biggest story of the week has been about the electronics ban, which will potentially have a huge impact on many peoples' travel. Other than that we've seen increased sign-up bonuses introduced on the Amex Hilton, some great business class fares to Paris, and more.
With that out of the way, here's a recap of this week on the blog:
Featured Stories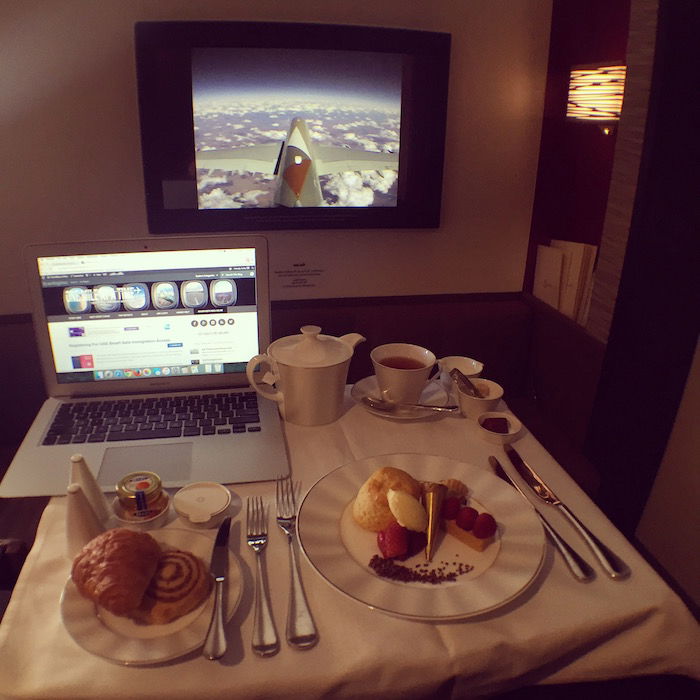 As I assume just about everyone knows at this point, there are restrictions on electronic devices in the cabins of planes for nonstop flights from:
As of now this isn't a temporary ban that's just lasting a few day, but rather it's in effect indefinitely. Let's keep in mind that originally the liquids ban in the U.S. was rumored to be a temporary measure, though it now applies globally on most commercial flights. To me it's terrifying to think that this policy may spread.
---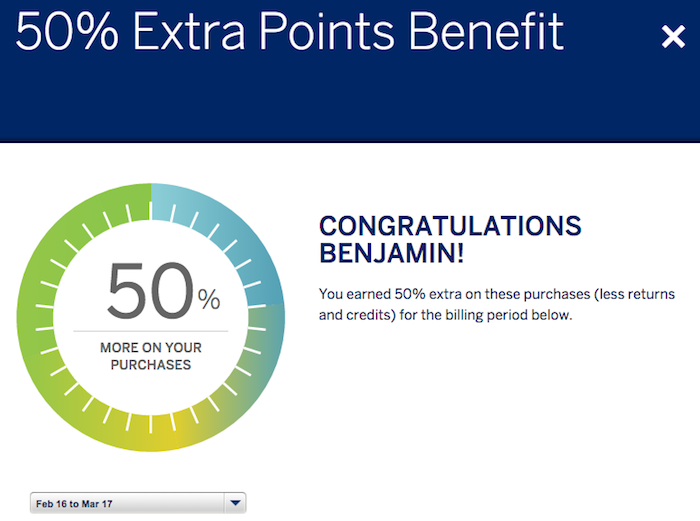 Two of Amex's best credit cards for maximizing everyday spend are The Amex EveryDay® Preferred Credit Card from American Express and The Amex EveryDay® Credit Card from American Express. These cards are both extremely rewarding, both for non-bonused spend, and also for specific category bonuses.
If you're not a huge credit card spender then the no annual fee Amex EveryDay Card is probably a better option for you, while if you are a big card spender (at least in the bonus categories), the Amex EveryDay Preferred Card is the better option; I have the latter card, personally.
With that in mind, I figured it would make sense to explain how to tell if you're maximizing the two big bonuses offered on either of these cards:
---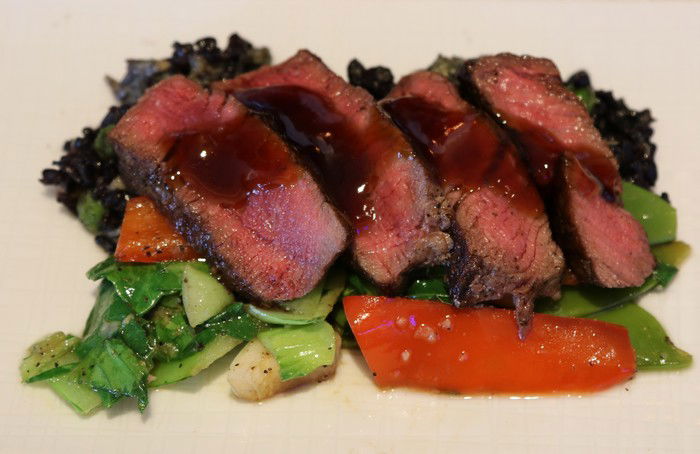 I'm not going to lie, traveling as a family with three kids five and under is a lot of work. Quite often it means not getting to use some of the airline or lounge amenities — like daybeds or even showers — that you otherwise would.
But once in a while there can also be real advantages to having five mouths to feed. Like being able to sample literally every dish on the United Polaris Lounge lunch and dinner menu.
As luck would have it, we had another opportunity to visit the United Polaris Lounge Chicago about a month after our Oslo trip. And this time, we got to experience the full sit-down dining experience.
---

Electronics Ban
WTF: Royal Jordanian Bans Electronic Devices From Flights
It Looks Like A Widespread In-Flight Electronics Ban Is About To Be Implemented…
What's The Logic Behind The In-Flight Electronics Ban?
New Details On Nonsensical Electronics Ban
Will The Electronics Ban Change Which Airlines I Fly?
WHOA: UK To Implement A DIFFERENT Electronics Ban
Will The Electronics Ban Change Which Airlines I Fly?
What Insurance Covers Checked Electronics?
Emirates Is Introducing A Laptop And Tablet Handling Service For US Flights
The Most Practical Way Airlines Could Avoid The Electronics Ban
Etihad's Puzzling Approach To The Electronics Ban
How Turkish Airlines Is Handling The Electronics Ban
TIPS: Earning Miles & Promos
Which Limited Time Hilton Honors Amex Bonus Is Best?
Should You Get The Amex Hilton Surpass Or Citi Hilton Reserve?
Less Than 2 Weeks Left To Earn 70K+ Starpoints
Limited Time: Biggest Ever Sign-Up Bonuses On Hilton Amex Cards!
Great Deal: $1,300 Roundtrip Business Class From New York To Paris
Good Deal: Buy American Miles For ~1.8 Cents Each
And The Winner Of 2 Nights At A DoubleTree By Hilton Is…
Don't Forget About This Great Cashback Card With A 50K Point Sign-Up Bonus
3 Opportunities To Buy Points With Big Bonuses
The Alaska Companion Certificate Is Now Valid On Virgin America
How To Track If You're Maxing Out Amex EveryDay Bonus Categories
Does The Freedom Or Freedom Unlimited Offer A Better Incremental Return?
TRICKS: Redeeming Miles
How Long Do Citi ThankYou Points Transfers Take?
How Long Do Chase Ultimate Rewards Points Transfers Take?
How Long Do Amex Membership Rewards Points Transfers Take?
TRAVEL With Ben (Lucky)
Why I Have ZERO Sympathy For U.S. Airlines Whining About Gulf Carriers
Simultaneously My Favorite & Least Favorite American Flight
REVIEWS & Trip Reports
Review: Sampling Every Dish At The United Polaris Lounge
Details I Got Wrong About American's New JFK Flagship Lounge
Review: The New American Flagship Lounge New York JFK
NEWS & Updates
Emirates Is Introducing Free First Class Helicopter Transfers To Monaco
Egypt Won't Raise The Cost Of Single-Entry Tourist Visas After All
Delta Is Cutting Complimentary Elite Upgrades On 2 Transcon Routes
How Amex's Plan To Reduce Lounge Crowding May Actually Make It Worse
BIG Updates About The Future Of Alaska & Virgin America
Richard Branson's Open Letter About Virgin America's Demise
Frankfurt Airport Now Has An Airside Transit Hotel
American Is In "Advanced Talks" To Buy Stake In China Southern
How Uber Has Softened Their Stance On Tipping
Here Are The Airlines Changing Terminals At LAX In May 2017
The Expanded Amex Centurion Lounge Seattle Is Now Open
Swiss Is Opening Another New First Class Lounge In Zurich
FINALLY: EL AL's 787s Will Have A New Business Class Product!!!
This Must Be The Most Random Transatlantic Route Ever…
Canada Is Phasing Out Paper Immigration Forms
Alaska & Condor Announce A New Partnership!
WHOA: New "LEVEL" Transatlantic Airline Sold 52K Tickets On Day One!
Kenya Airways Wants To Start Flying To New York In May 2017
Emirates Is Now Offering Free Lounge Access To Select Economy Passengers
Why More Priority Pass Lounges Are Denying Access To Members
American Is Getting A Big New Admirals Club At LAX Terminal 5
---
I hope everyone has a great rest of the weekend!