Emirates is the world's largest operator of the A380, with a total of 140+ of these planes on order. So while other airlines operating the A380 are super selective about the routes on which they deploy the plane, Emirates can afford to send them just about anywhere.
Emirates is adding A380 service to Nice, France
Emirates has announced that they'll be introducing daily A380 service between Dubai and Nice as of July 1, 2017. This is just in time for the busy summer season, and makes Nice the second A380 destination Emirates will serve in France, after Paris.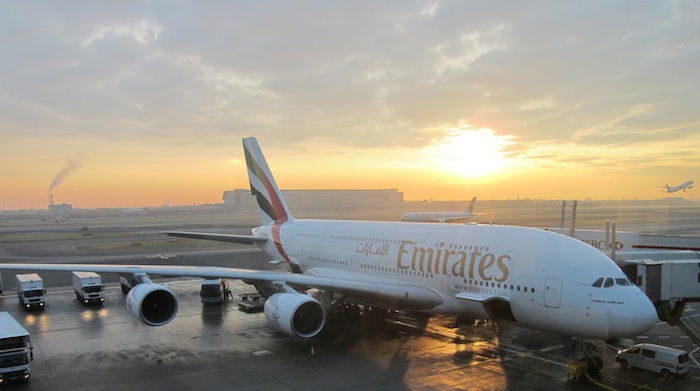 The route is currently flown by a Boeing 777-300ER, so the A380 represents a 44% increase in capacity on the route.
The flight will continue to operate with the following schedule:
EK77 Dubai to Nice departing 8:45AM arriving 1:40PM
EK78 Nice to Dubai departing 3:40PM arriving 12:10AM (+1 day)
Emirates will include helicopter transfers for first class passengers
Emirates is known for offering complimentary chauffeur service for first and business class passengers at both their origin and destination.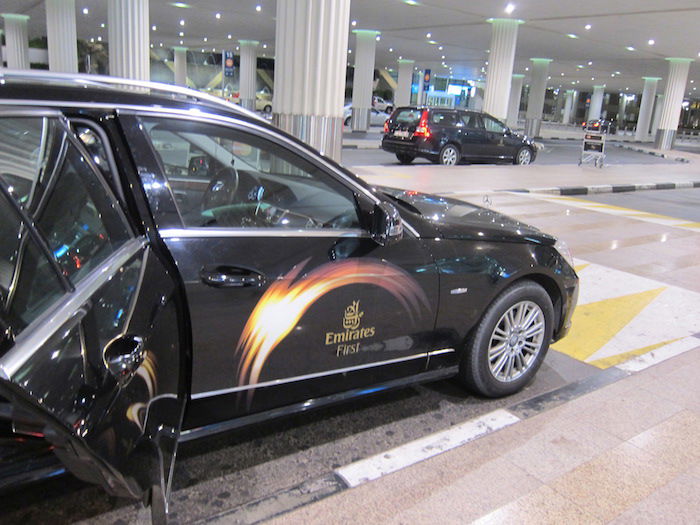 In Venice Emirates they even offer a complimentary motor boat transfer.

Well, Emirates is taking it a step further in Nice. Nice Airport is popular with those going to Monaco, and one popular way to get from Nice Airport to Monaco is by helicopter. Monacair is the major operator in the market, and they offer six minute helicopter rides between Nice Airport and Monaco.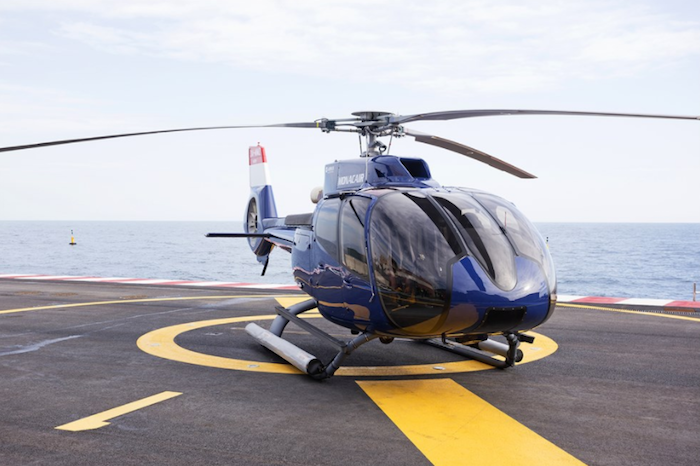 Going forward, Emirates is working with Monacair to offer helicopter transfers between Nice Airport and Monaco, in addition to a limousine service from Monaco's heliport to their final destination. This service:
Is complimentary for first class passengers
Costs 79EUR for business class passengers
Costs 109EUR for economy class passengers
It's not clear whether award passengers receive the service for free. Emirates' normal chauffeur service is limited to passengers who have tickets issued by Emirates or Qantas, so I'm not sure the degree to which this is linked. It could be that you just have to show your boarding pass with Monacair, or it could be that they actually look at the details of your booking somehow.
As a point of comparison, it looks like Monacair's normal fare is 160EUR per person, so the above represent significant savings over those prices, even for business and economy passengers.
Kudos to Emirates on this cool new offering, and on flying an A380 to Nice.