As I'm sure just about everyone knows by now, the US has implemented an electronics ban for passengers traveling nonstop to the U.S. from Amman, Abu Dhabi, Cairo, Casablanca, Dubai, Doha, Istanbul, Jeddah, Kuwait City, and Riyadh.
The questionable logic behind the ban
While I don't question that they're likely working off of a very credible threat, and while I think it's important to keep passengers safe, I have a lot of questions about the implementation:
The UK has instituted a similar ban and presumably they're sharing intelligence, so why did the US put the UAE and Qatar on the list, when the UK didn't?
More specifically, there's a US Pre-Clearance facility in Abu Dhabi with an additional and thorough security screening checkpoint, so why aren't those flights excluded, because the security is unarguably tighter than if you're traveling through many European airports?
Only direct flights from the above countries are included in the ban, so Emirates' flights from Dubai to Milan to New York, and Dubai to Athens to Newark, are excluded. Does that really make sense?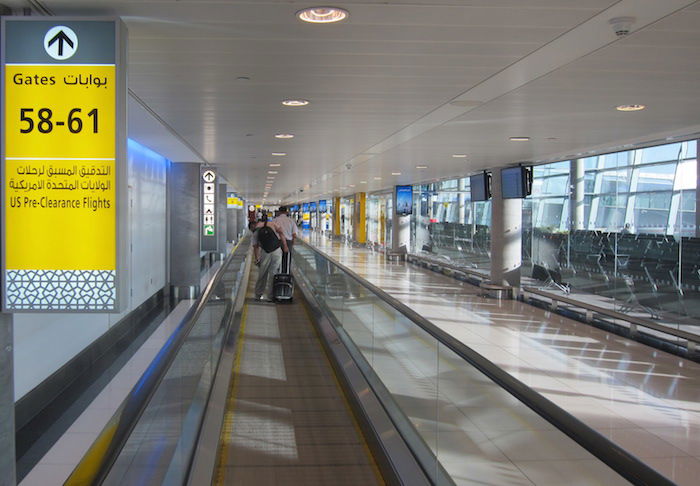 What I think impacted airlines should do
Maybe I'm in the minority, but as long as I can avoid it, I'm absolutely not booking any travel on airlines impacted by this ban going forward. I feel horribly for the airlines because this ban is really going to hit their bottom lines, but I'm just not going to voluntarily check electronics.
I say that both in terms of the lost productivity, as well as the potential risk of the electronics being stolen or damaged. While I imagine the Gulf carriers won't suffer too much among low yield leisure travelers, I have to imagine that a lot of business travelers will be avoiding them going forward.
So while it's not ideal, I think there is a solution that's a better option than just requiring these electronics to be checked. Carriers should plan "security stops" in Europe to split up the journey. I've done this twice in the past year.
For example, last year I flew Pakistan Airlines from Manchester to New York. Their flights from Pakistan to New York stop in Manchester primarily so passengers can be screened, since nonstop flights from Pakistan to the U.S. aren't allowed for security reasons.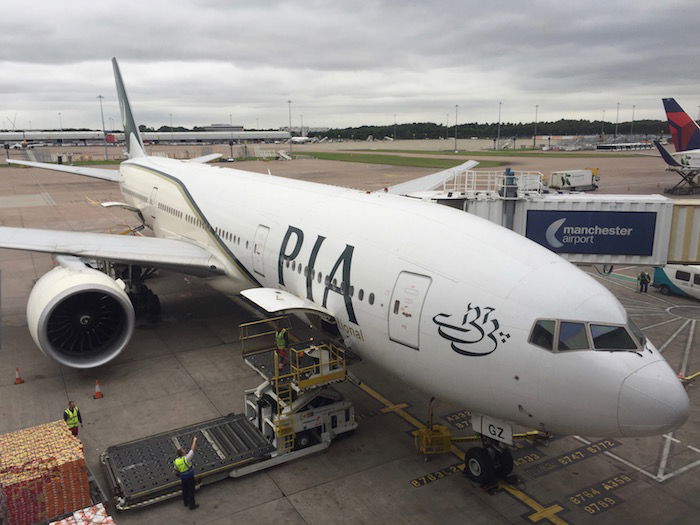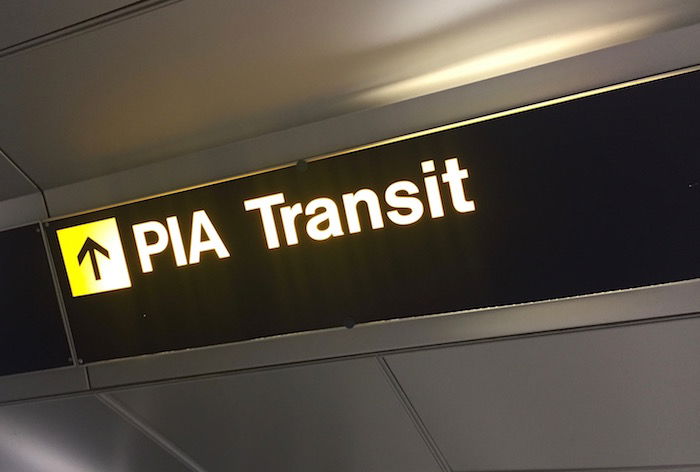 Similarly, just last week I flew Kuwait Airways from Kuwait to New York, and the flight makes a stop in Shannon. They don't pick up or let off passengers, but rather everyone just goes through security and then gets back on the plane.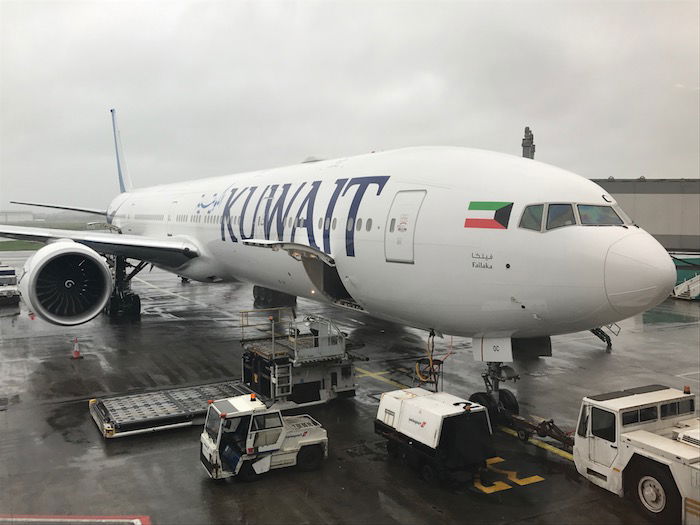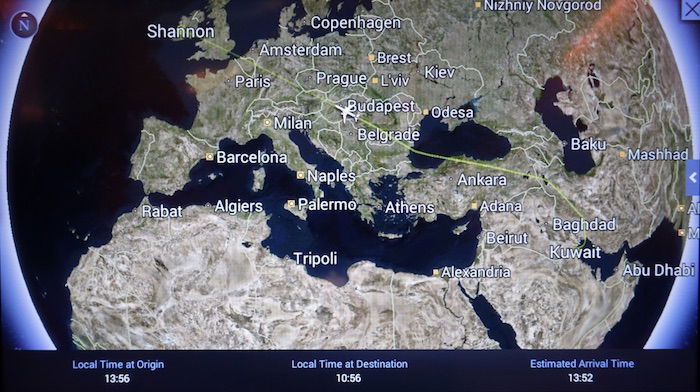 Now, the challenge of course is going to be finding an airport that can accommodate so many passengers. I imagine there are airports in Europe that could handle a few extra A380s a day for the purpose of screening passengers. However, I doubt there's a single airport that can suddenly accommodate dozens of additional widebody flights a day.
Obviously they'd want to pick a secondary airport, given the lower fees and lower chances of congestion.
While this would cause the flight time to be increased by a couple of hours, there are advantages to this for the carriers:
Their fuel burn will be lower, given that they'll only need eight hours of fuel at a time (give or take), rather than 16; the incremental fuel burn just from carrying additional fuel can be significant
Because of that, they'll in many cases be able to carry more cargo in place of fuel, which could be valuable, especially since these ultra longhaul flights are often weight restricted in some form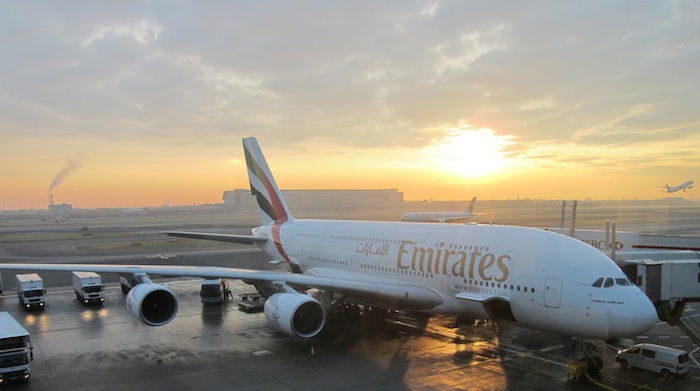 So financially it could work out for the carriers, and ultimately I can say without a doubt that I'd rather have travel time be two hours longer than to check my electronics in the cargo hold.
Really this just underscores how silly the implementation here is. If you go through security at Abu Dhabi Airport, and then again at the US Pre-Clearance facility (which is super thorough) before boarding, you can't take on your electronics. Meanwhile if you go through security in Dubai and then get screened again in Milan, you can.
What do you guys think — would you rather be on a flight where electronics are banned, or have a forced security stop for a couple of hours?