Update, 6AM Tuesday — Further details have been announced by DHS, please read this post for more information.
---
Okay, I can't actually make any sense of this. However, Royal Jordanian has just announced that they're banning electronic devices in their aircraft cabins as of tomorrow, Tuesday, March 21, 2017. You can continue to take "cellular phones and medical devices needed during the flight," but everything else, including laptops, tablets, cameras, etc., have to be checked to your final destination.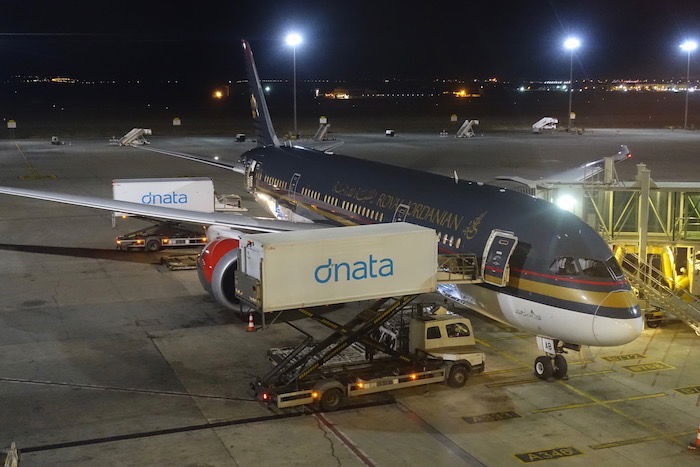 Here's the announcement:
Following instructions from the concerned US departments, we kindly inform our dearest passengers departing to and arriving from the United States that carrying any electronic or electrical device on board the flight cabins is strictly prohibited.

Cellular phones and medical devices needed during the flight are excluded from the ban.

Prohibited devices, including for instance laptops, tablets, cameras, DVD players and electronic games … etc, can be carried in the checked baggage only.

This announcement is effective starting with March 21, 2017, and the instructions will be applied on the New York, Chicago, Detroit and Montreal flights, the last two destinations served by a combined flight.

Thank you for your understanding. We wish you pleasant flights on board RJ.
https://twitter.com/RoyalJordanian/status/843860881947725825
What on earth?!? Is this some gross misinterpretation of something, or are they going off specific intelligence? If the latter, I'm not sure how it's safer for there to be electronic devices in the cargo hold than in the cabin. If we're talking about explosives, a majority of explosives that have gone off on planes in the past were in the cargo hold and not in the cabin.
There are so many problems with this:
How are they going to enforce this rule?
Checking electronic devices is a horrible idea, as these items have higher odds of being stolen
From a safety perspective, the chances of a battery fire or something in the cargo hold seems much higher than in the cabin, where it can at least be dealt with
I know April Fools' is next week, but…