For over two years now, the "big three" U.S. carriers have been trying to stop the "big three" Gulf carriers. The basis of their claim is that Emirates, Etihad, and Qatar, have been violating the Open Skies agreement because they're government subsidized, and therefore the playing field isn't level.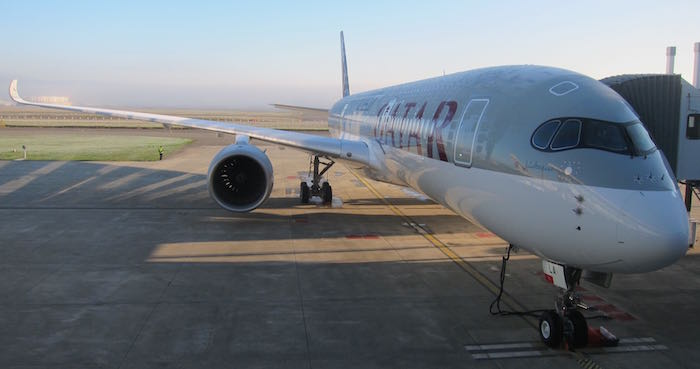 They argue that it's not fair that a reciprocal agreement causes them to have to compete head-to-head with airlines that are really big government vehicles.
I haven't been very sympathetic towards the arguments the U.S. carriers make. Many people have assumed that it's because I love the glitz and glam of the Gulf carriers, and don't think of the impact it has on U.S. jobs, etc. That's not the case. My main issue is that the U.S. carriers are making their case so poorly, to the point that it really feels to me like they're targeting and bullying three airlines.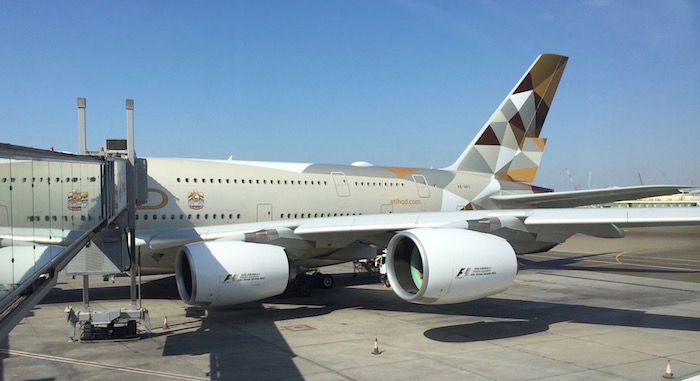 For example, here's the latest ad from the Partnership for Open & Fair Skies, which is the annoying lobbying group that the U.S. carriers use:
Let's ignore for a moment that…
I want to stick to the core of my issue with their argument, so let's forget that:
Emirates, Etihad, and Qatar are massive customers of Boeing, which unarguably helps the U.S. economy and generates lots of jobs
Emirates, Etihad, and Qatar are substantial employers in the U.S.
Emirates, Etihad, and Qatar bring a lot of people to the U.S., which boosts the U.S. economy
U.S. carriers argue that subsidies of all kinds are terrible, when in reality they've gotten these as well, ranging from profiting off of the Essential Air Service program, to unloading pensions when they went through bankruptcy
U.S. carriers argue that 1.2 million American aviation jobs are at risk, all while U.S. carriers are turning record profits in spite of these "evil" Gulf carriers
The real risk facing the U.S. carriers is the ultra low cost carriers like Norwegian, which in some cases have questionable business practices (when your company is based in Ireland, but you're flying out of France and the UK with Thai crews)
I could go on and on, but that's all besides the point…
The real problem: the U.S. carriers are running an unfair smear campaign
The U.S. carriers could try to make a legitimate argument that government owned and/or subsidized airlines shouldn't be allowed to participate in the Open Skies agreement, which is intended to be a free market policy. I think that would be an argument worth hearing.
The problem is, that is not the argument they've been making in any way, shape, or form. Instead they've picked three airlines to bully the hell out of.
Is the problem that some "subsidized" airlines (which they define as airlines where the government has a big equity stake) are participating in the Open Skies agreement? If that's the case, why are they bullying just three airlines? There are dozens and dozens of government owned airlines participating in this agreement.
What about Saudia? What about Kuwait Airways? What about Air China? What about Air India? What about Singapore Airlines?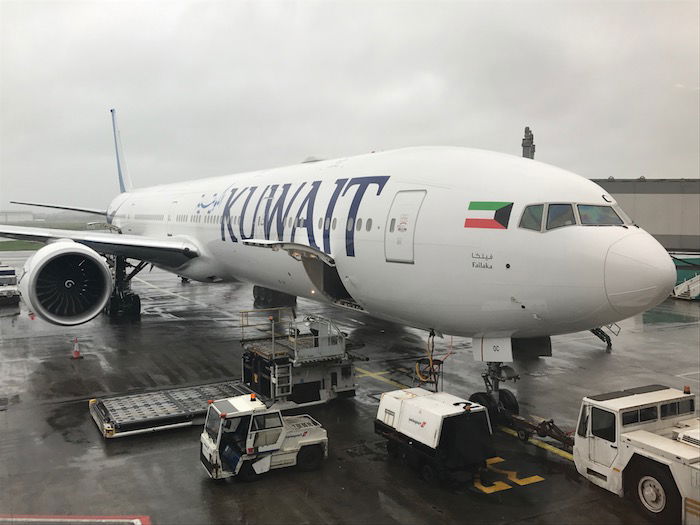 The further argument that's made is that Emirates, Etihad, and Qatar are based in small markets, and a vast majority of their passengers are connecting onwards to further destinations. First of all, I'm not sure where in the Open Skies agreement that's stated as something that's not okay, but even so, isn't the same true of Kuwait Airways and plenty of other airlines? And have you seen how low Kuwait Airways' fares are? If that's not considered to be capacity dumping, I don't know what is…
What makes me really uncomfortable with all of this is that the U.S. carriers have picked three very easy, liked targets, and are trying to make a point about them, even though this is a much bigger issue. But U.S. carriers have never addressed the bigger issue, because it's more than they can (or want to) handle. So instead they run a public smear campaign.
The hypocrisy of all of this
We've heard from the U.S. carriers that Emirates, Etihad, and Qatar threaten 1.2 million American aviation jobs. They're lobbying the government to stop these airlines.
If that is in fact the case, how can American with a straight face partner with both Etihad and Qatar, the two airlines that are supposedly trying to destroy them.
How about Delta partnering with Saudia, which is similar? Heck, what about Delta buying a stake in China Eastern, a government owned airline? How can Delta argue that government subsidized/owned airlines are bad, and then invest in one?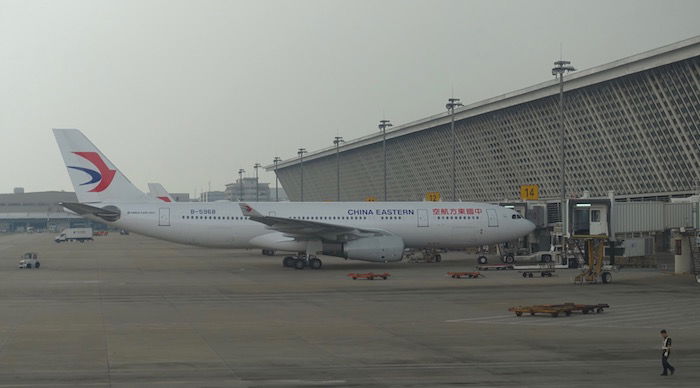 And let's talk about Alitalia, which hasn't turned a profit in a long time, and won't turn a profit any time soon. They're an airline that absolutely lives in a fantasy world (their survival plan is that ove the next two years they'll decrease their fleet by 20% and increase revenue by 30%… as one does), but they keep getting bailed out. As reader Leonardo explained, there's a simple reason for that:
The banks which are supposed to lend money to Alitalia are Intesa SanPaolo and Unicredit, the 2 biggest banks in Italy with massive political implication and infiltration. Alitalia has survived so long because of political reasons (nobody in the parliament wants to be responsible for 12,000 job losses and leaving the country without a carrier), so they force the banks to keep the airline alive. Of course the banks know they will not have any ROI, but in exchange for saving Alitalia, they will benefit from favorable policies which they need in other situations and which the parliament will approve for them. Beside, most of the debts of Alitalia are towards other Italian suppliers, which won't see a dime if Alitalia goes bankrupt. Therefore, the economic circle will keep spinning, for everybody's benefit. For non-italian it might sound hard to understand, but unfortunately it makes quite sense here.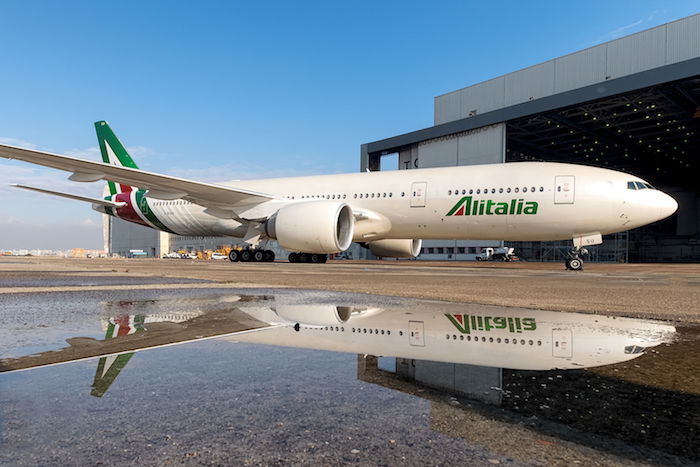 Bottom line
The U.S. airlines could make a legitimate argument about how government owned or subsidized airlines shouldn't be part of the Open Skies agreement. They'd have a really hard time making that point, given that this includes so many airlines, but the point could be made.
What I have no respect for, however, is that they're instead trying to conveniently bully three airlines in the name of patriotism and protecting U.S. jobs. It's hypocritical that they single out Emirates, Etihad, and Qatar, when Kuwait, Saudia, and many other airlines are also government owned and primarily connect passengers traveling between different countries.
Furthermore, if the real problem is subsidized airlines, let's talk about China Eastern, which Delta bought a stake in, and Alitalia, which is a textbook example of an airline that's subsidized and is unlikely to ever turn a profit.
The core of my issue with the argument made by U.S. carriers is that they haven't actually made an argument — instead they've just run a patriotism campaign that's lacking facts. If you have a legitimate problem with subsidized airlines, then make that point. But stop singling out and bullying three airlines because it's convenient.