In today's installment of "routes that will never make money but may still be launched for prestige reasons," Kenya Airways plans to launch flights between Nairobi and New York as of May 2017. At least that's what's being reported by Daily Nation:
Flights from Nairobi to New York's John F. Kennedy Airport will be launched in early May.

This is after Kenya Airways formally requested the US federal aviation department for a licence to fly directly to the US.

Transport Cabinet Secretary James Macharia told the Nation that the application was presented at the US Embassy in Nairobi.
Now, the claim is that Kenya Airways has requested the right to operate U.S. service with the Department of Transportation, but there are no public records of such a filing. Furthermore, route applications aren't presented in person at the U.S. Embassy in Nairobi; that's not how it works. 😉
Regardless, it does sound like this route will be requested shortly, and that Kenya Airways is serious about launching it.
In late February the Federal Aviation Administration granted Kenya a Category 1 rating under their International Aviation Safety Assessment, which is required in order for an airline to launch flights to the U.S. Up until that point flights to the U.S. weren't even possible nonstop for Kenya Airways, though now they have the right to operate such a route.
Nairobi to New York covers a distance of 7,360 miles. In theory that's a distance that can be covered nonstop using a 787. However, the airport is also at an altitude of 5,300+ feet, so I'm not sure if that would impact the takeoff performance enough to mean that a fuel stop or weight restriction would be required.
While the route would certainly be cool to see, I'm surprised Kenya Airways is even trying this. The airline is in a horrible financial situation, having recently recording their worst ever results. The airline has started dumping some of their 787s since they can't afford to fly them, so Oman Air is leasing some of the planes.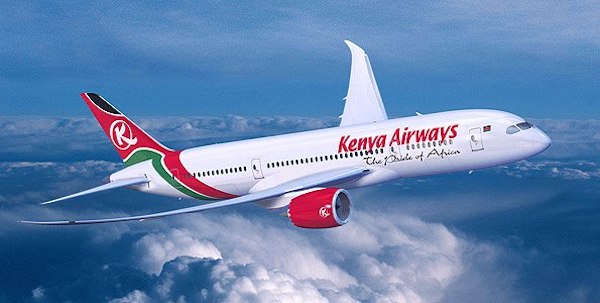 Turning a profit on an ultra longhaul flight is challenging, let alone for an airline in Kenya Airways' financial situation. So I'm a bit surprised to see that they're willing to launch such a prestige route at a time where they're under pressure to improve their financial results.
That being said, this ultimately isn't surprising. They were just granted their Category 1 rating, and they can't help themselves. I've been wanting to review Kenya Airways, so if this route does in fact come to fruition, you can bet I'll be taking it soon. However, I'd be very surprised if it launches as soon as May.
Do you think Kenya Airways will follow through on launching flights between Nairobi and New York?