Yesterday we learned a lot of details about the future of Alaska and Virgin America, following the two airlines formally merging late last year. Essentially Alaska will be the surviving brand and airline, though they'll include some minor Virgin America touches, like mood lighting and hip uniforms.
However, if you're used to Virgin America's spacious first class and TVs at every seat, you'll be sorely disappointed.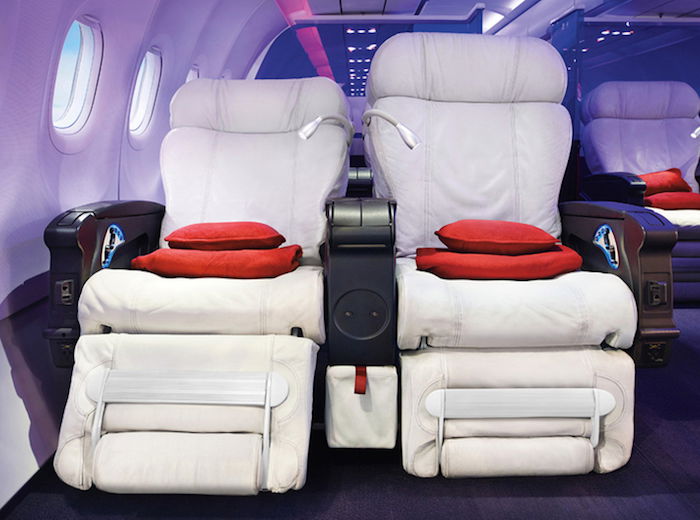 This is the best case scenario for Alaska flyers
Alaska flyers should be excited about these updates, as I don't think it could have worked out a lot better for them. Most significantly:
Complimentary first class upgrades will be available to elite members on all flights, while previously Virgin America didn't offer free first class upgrades
Alaska Mileage Plan will be the surviving frequent flyer program, and they'll continue to award miles based on distance flown rather than dollars spent (YAY, on principle, if nothing else)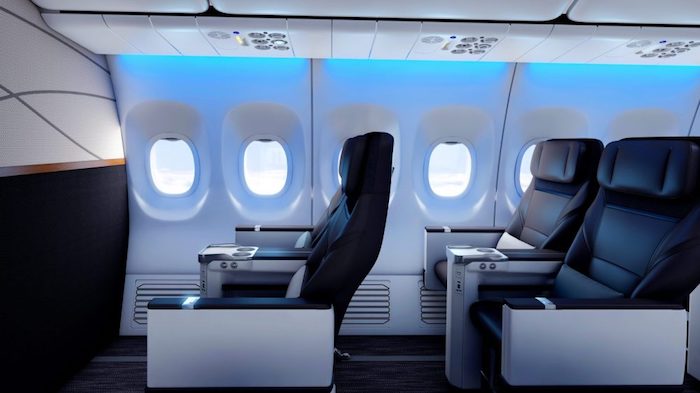 Of course this is probably also largely a let-down for Virgin America flyers, since they're losing what they know and love.
I'm also curious about the future of Virgin America's transcon routes. Between New York and Los Angeles/San Francisco Virgin America already wasn't competitive, given that they don't have flat bed seats. Now the product will get even worse. Maybe they'll create a subfleet with better products in premium markets… who knows.
Richard Branson's thoughts on the future of the airline
When Alaska's takeover of Virgin America was first announced, Richard Branson penned an open letter about how he wanted to stop the merger, but couldn't. It was a pretty pessimistic message overall. Here's part of the letter:
I would be lying if I didn't admit sadness that our wonderful airline is merging with another. Because I'm not American, the US Department of Transportation stipulated I take some of my shares in Virgin America as non-voting shares, reducing my influence over any takeover. So there was sadly nothing I could do to stop it.

Our Virgin airline has much more to do, more places to go, and more friends to make along the way. The important thing now is to ensure that once Alaska witnesses first-hand the power of the brand and the love of Virgin America customers for our product and guest experience, they too will be converts and the US traveling public will continue to benefit from all that we have started.

Despite the turbulence and head winds, the journey remains thrilling and joyful, and I look forward to more future flights with Virgin America.
Well, following yesterday's news, Richard Branson has published another open letter, with some interesting commentary. While the primary focus is to reflect on the accomplishments of Virgin America, the overall tone is one of sadness:
With a lot of things in life, there is a point where we have to let go and appreciate the fact that we had this ride at all. Many years ago, I shed tears over selling my beloved Virgin Records for $1 billion, which we needed to fight off British Airways' Dirty Tricks campaign to try to put Virgin Atlantic out of business. Many tears are shed today, this time over Alaska Airlines' decision to buy and now retire Virgin America.

It has a very different business model and sadly, it could not find a way to maintain its own brand and that of Virgin America.

When a company goes public, decisions are made that benefit the shareholders. In the best of times, they also benefit consumers. It remains to be seen what will happen now – for travellers – with fewer airlines in the US than ever. Being different and on a mission to truly reinvent an experience for the customer is increasingly rare in this business.

George Harrison once said, "All Things Must Pass." This was the ride and love of a lifetime. I feel very lucky to have been on it with all of you. I'm told some people at Virgin America are calling today "the day the music died". It is a sad (and some would say baffling) day. But I'd like to assure them that the music never dies.
If you have time, I'd recommend reading the whole letter.
Of course the irony in all this is that Richard Branson probably made more money on Virgin America than he ever imagined, given the bidding war that Alaska and JetBlue got into over Virgin America. But when you're as rich as Richard Branson, I suppose it might not all be about money, on some level…