As far as international airlines go, EL AL must have some of the most underwhelming premium cabin products in the world. Just a few years ago EL AL introduced a new first class product… which doesn't even feature direct aisle access from every seat. The product looks more like a subpar business class than a first class product, in my opinion.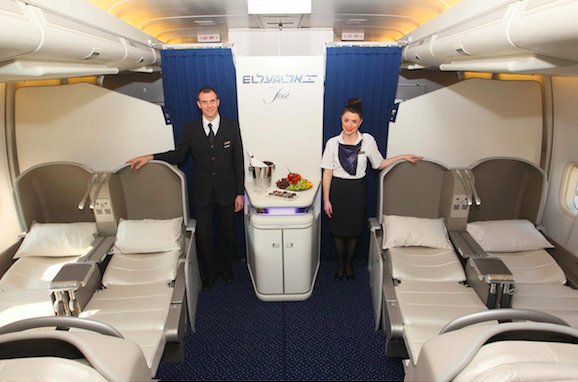 Meanwhile EL AL's new business class seats are still angled, though frankly it doesn't look like there's that much of a difference between their first and business class.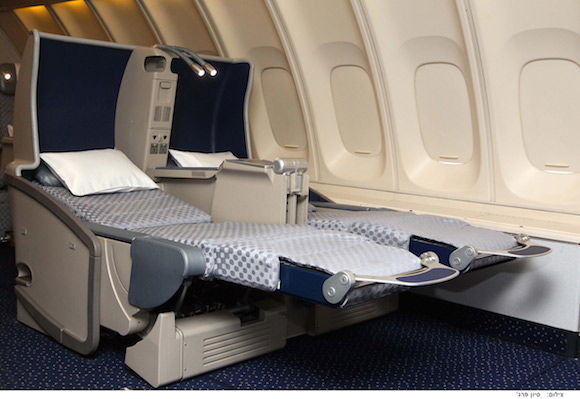 So I've been wanting to review EL AL first class for a while, though it pains me to redeem miles for such a bad product, given the high mileage redemption rates and the subpar product.
Well, the good news is that it looks like EL AL will soon finally introduce a competitive business class product. EL AL has 16 Boeing 787 aircraft on order (nine Boeing 787-9 aircraft, and seven Boeing 787-8 aircraft), and they'll be taking delivery of the first one in the coming months.

A couple of weeks ago EL AL put out this marketing video about the 787:
I had a hard time keeping a straight face throughout the video. If their dream is to give people "the best flight they can have," what have they been doing with their onboard product for the past couple of decades? 😉
Anyway, what's interesting is that the video shows a business class cabin, and it very clearly features direct aisle access from every seat.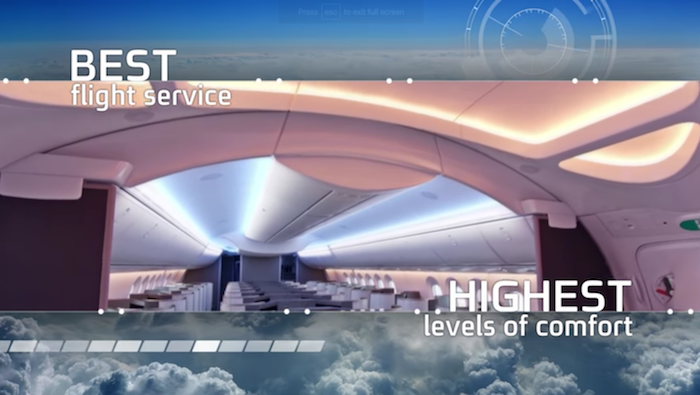 So, are they just using some generic Boeing cabin mockup, or does EL AL actually plan on introducing reverse herringbone seats in business class?
Well, it looks like EL AL's 787s will in fact feature a massive improvement over their current product. Dan's Deals notes that for whatever reason EL AL has loaded the 787-9 into the schedule between Tel Aviv and Los Angeles, for one day only — September 2, 2017.

The flight is zeroed out, so I don't think EL AL actually intends to operate it, but rather I suspect they're just doing some testing with the GDS for the new configuration.
There are a couple of interesting things about this:
When you look at the seatmap, you'll see that business class is indeed in a 1-2-1 configuration, with a total of 32 seats
Based on the addition of new fare classes, it appears as if there will be a premium economy cabin on the 787; the cabin will be in a 2-3-2 configuration, with a total of 28 seats
EL AL won't have a first class cabin on the 787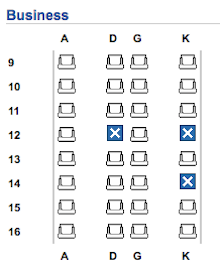 This is fantastic news, as it means EL AL's new business class product will be better than their old first class product. EL AL will take delivery of their first 787 in September 2017, so I suspect we'll find out the full details soon.
Bottom line
Congrats to EL AL for finally joining the 21st century when it comes to their onboard product. EL AL business class will finally feature direct aisle access from every seat. Further, EL AL will also introduce a premium economy product.
I was going to try EL AL's first class soon, but think it makes a lot more sense to try the new 787 business class, given that it will be the backbone of their fleet.