Ah, well this makes me sort of nostalgic. Growing up I lived in Tampa while all our relatives lived in the Frankfurt area, so every summer we'd fly back to visit. At the time, German low cost carrier Condor flew nonstop from Tampa to Frankfurt, so we'd always fly with them.
This was back in the day when they still had a smoking section on the plane. My mom is a smoker, so she thought she was doing me a favor when we sat in the first row of the smoking section. She'd point to the smoke and say "see Benny, zhe smoke goes backwards." What she also failed to account for was that just about every other German on the plane — including those in the non-smoking section — smoked, so after takeoff they'd stand in the aisle right at the first row of the smoking section to light up.
But hey, I got to fly, and that made me happy. Though perhaps this was also the motivating factor that got me into miles & points. 😉
Anyway, it has been over a decade since I've flown Condor, though it now looks like this is all coming full circle.
Alaska Airlines & Condor announce a new partnership
Condor and Alaska Airlines have just launched a new partnership. Alaska Mileage Plan members can now earn miles for travel on Condor, and soon should be able to redeem miles on Condor as well.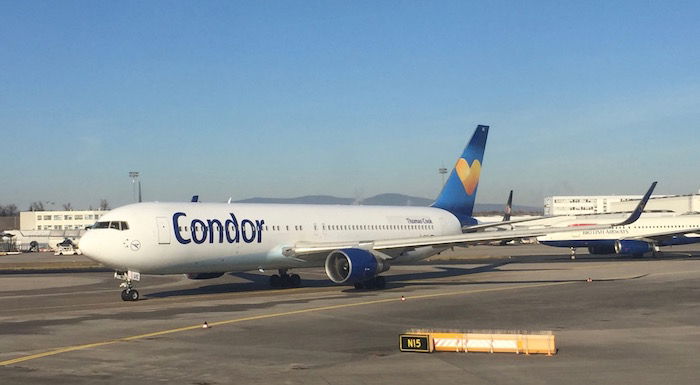 Alaska Mileage Plan members can earn the following number of miles for travel on Condor: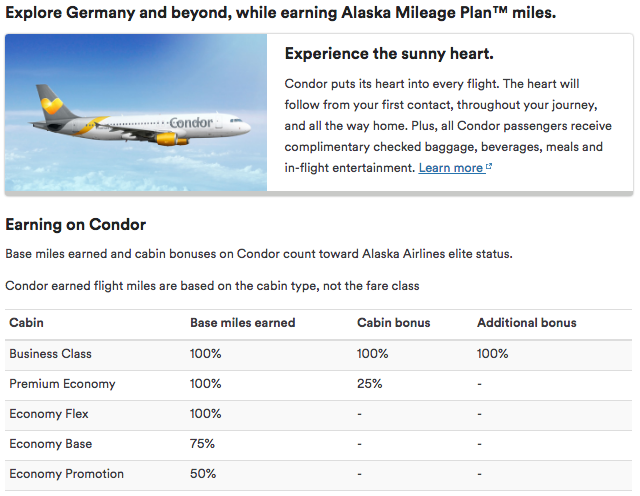 As is the norm when Alaska establishes new partnerships, they first introduce reciprocal mileage earning, and as of now are starting that award travel options are "coming soon."
Where does Condor fly?
Condor is based in Frankfurt, and flies to all kinds of leisure destinations. Their footprint of U.S. destinations has grown substantially the past few years. By this summer Condor's U.S. destinations will include Anchorage, Austin, Baltimore, Fairbanks, Las Vegas, Los Angeles, Minneapolis, New Orleans, Pittsburgh, Portland, San Diego, and Seattle.
As you can see, the partnership between Alaska and Condor is pretty useful, given how many overlapping cities they have. Alaska has hubs in Anchorage, Portland, Seattle, and San Diego, which very nicely complement Condor's destinations.
What is Condor's business class like?
While not super luxurious, Condor does now have a "legitimate" business class product on their 767s. They have angled business class seats, which is a lot more than they had back when I flew them a decade ago.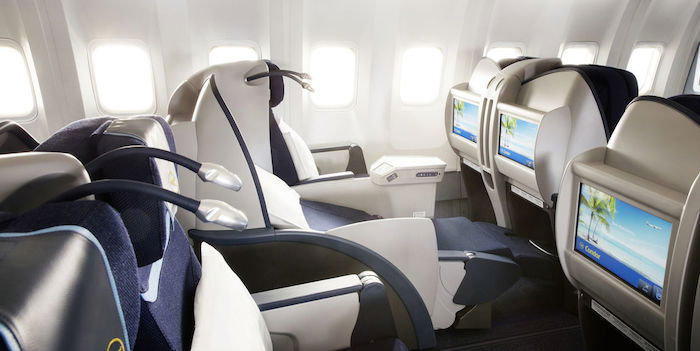 Condor has some really attractive business class fares, especially for one-way travel (which is ordinarily priced higher than roundtrip travel on international flights, but in the case of Condor is priced at half the cost of a roundtrip).
For example, you can fly one-way business class from Austin to Frankfurt for $879, which is pretty awesome.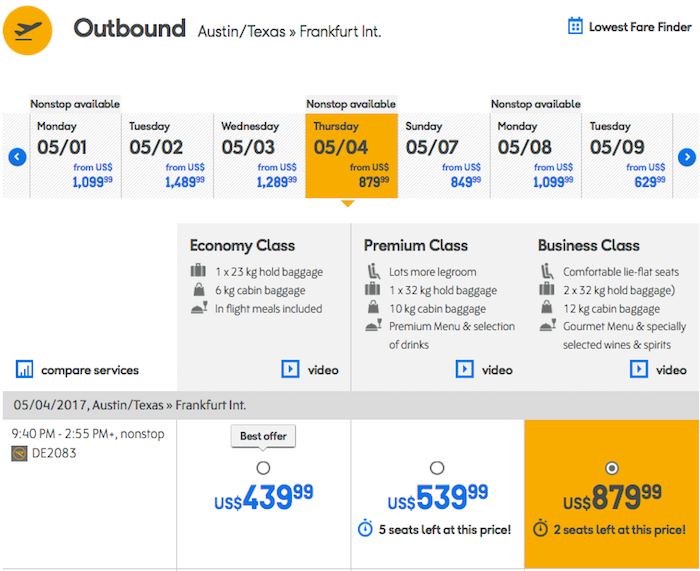 Business class fares on Condor earn 200% elite qualifying miles, and 300% redeemable miles. If you're an MVP Gold 75K, for example, you earn an additional 125% mileage bonus, for a total of 200% elite qualifying miles and 425% redeemable miles. For an MVP Gold 75K that's 22,500+ redeemable miles for a one-way ticket. At a valuation of ~1.8 cents per point, that's like earning $400+ worth of miles on a one-way ticket. Very impressive.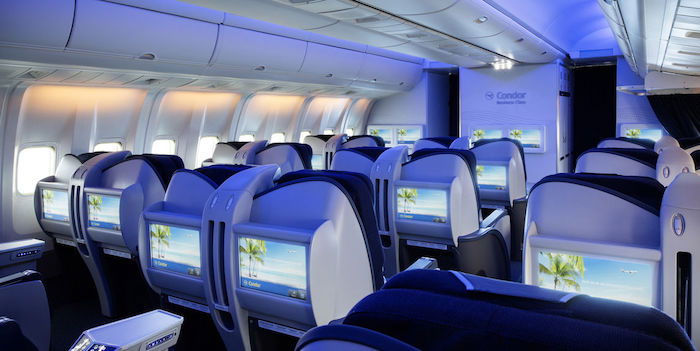 Bottom line
While Condor isn't the most luxurious airline out there, I'm very excited to have them as an Alaska Mileage Plan partner. Condor consistently has attractive fares, so it will be great to earn Alaska miles when flying with Condor. Perhaps it's time to review Condor's business class soon.