In 2015, Delta invested $450 million to acquire a 3.55% stake in Shanghai-based China Eastern. While investing in a subsidized airline is something that you'd think Delta would be opposed to, the intent was clearly that China Eastern would give them better access to Shanghai, which is a major market already, and will grow over time.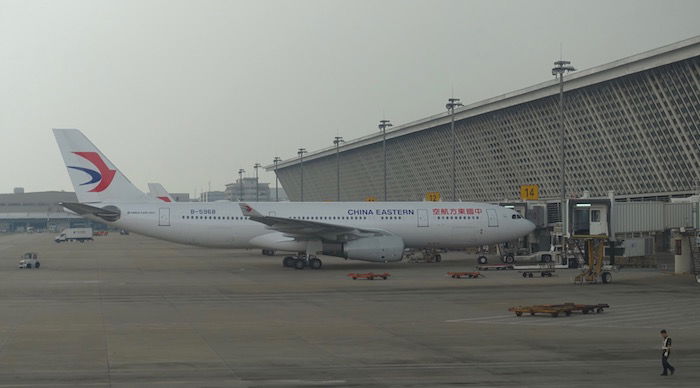 China Eastern A330
Well, it looks like Delta isn't the only U.S. carrier that wants a piece of a Chinese carrier. Bloomberg is reporting that American is in advanced talks to buy a roughly $200 million stake in Guangzhou-based China Southern. Per the story:
The negotiations focus on an investment of about $200 million by Fort Worth, Texas-based American in China Southern's Hong Kong-listed shares, said the people, asking not to be identified as talks are confidential. The sale likely would take place through a private placement, one of the people said. China Southern has a market value of about $10 billion.

Under the discussions, American would nominate an observer without voting rights to the Chinese company's board, the people said. Details of a deal are subject to change and a transaction could still fall through.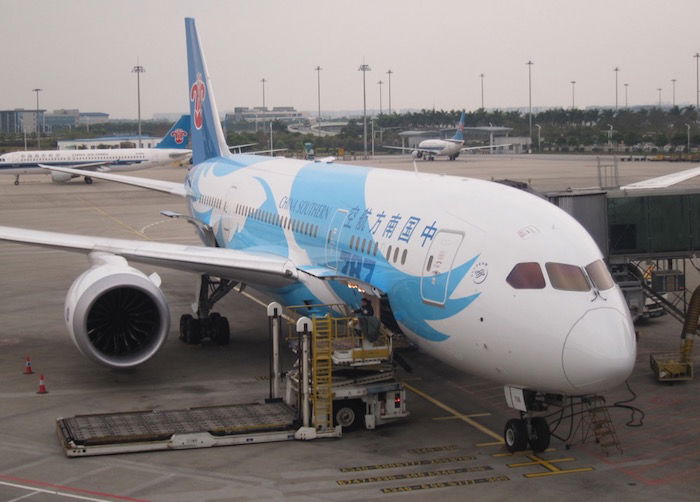 China Southern 787
I get the logic behind the deal. American doesn't have a major airline partner within China, and oneworld doesn't have a member airline based in China, which is an area where they lag quite a bit behind SkyTeam and Star Alliance. Conversely, SkyTeam has both China Eastern and China Southern as China-based partners.
There are a couple of ways this could play out:
China Southern could actually switch alliances from SkyTeam to oneworld, given their current second tier status in SkyTeam (including that Delta doesn't fly to Guangzhou, and is quite committed to their partnership with China Eastern)
China Southern could stay in SkyTeam, but we could see expanded codesharing, or perhaps long term even a joint venture, for American and China Southern; after all, a lot of airline partnerships go beyond the alliances today (take a look at Emirates and Qantas)
Unfortunately it doesn't change the fact that Guangzhou historically hasn't been a market that U.S. carriers have been interested in. Even though the city has a huge population, it's very close to Hong Kong, so U.S. carriers have instead focused on offering service to Beijing, Shanghai, and Hong Kong.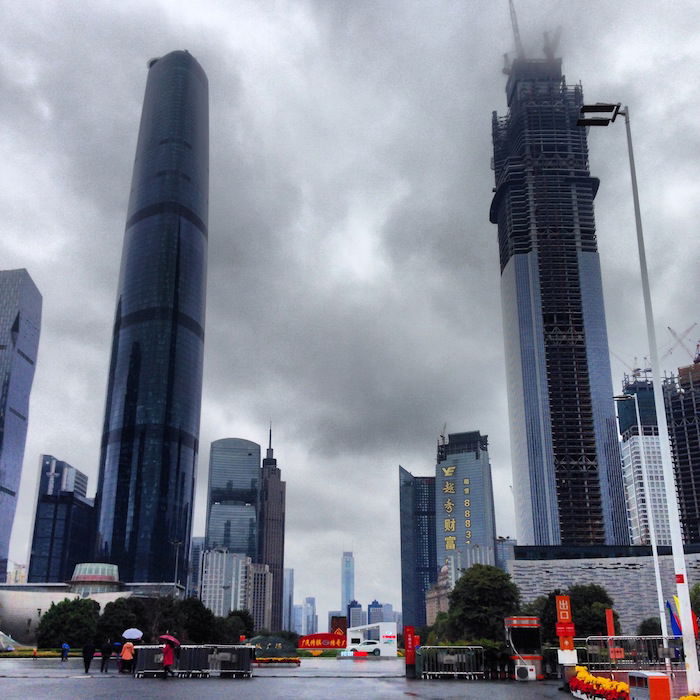 Guangzhou, China
Could this mean that American will launch flights to Guangzhou, or more practically will they simply transfer passengers over to China Southern at their U.S. gateways? Now I'm getting ahead of myself…


China Southern A380
Bottom line
We should find out soon if American does in fact buy a stake in China Southern. I could see the logic of the investment, especially in conjunction with China Southern strengthening their partnership with American, and possibly ditching SkyTeam. Furthermore, Delta did it, so therefore it must be good, in this industry of monkey see, monkey do. 😉
At the same time, I have a hard time getting excited about China Southern (they're not a great airline), and Guangzhou as a city (it's big, but I can't say I love it).
Now if only Hainan could join one of the big alliances…
Do you think American will buy a stake in China Southern, and if so, do you think the airline will switch alliances?