Priority Pass is the world's largest independent network of airport lounges. Priority Pass members receive access to over 1,000 lounges around the world, so it's the single most widely useful airline lounge membership you can have.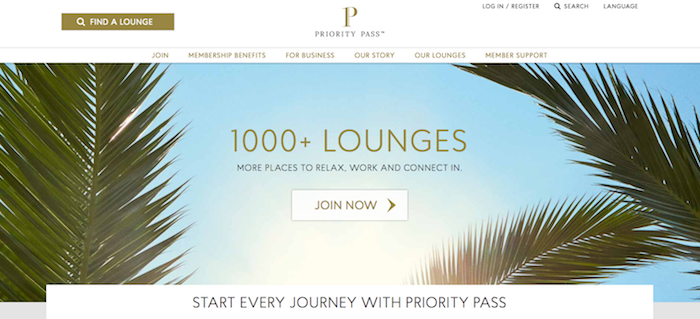 The good news is that it's getting easier and easier to get a Priority Pass membership. Several premium credit cards offer Priority Pass memberships, and they mostly now allow you to bring guests in at no additional cost. This includes the following cards with the following guesting privileges:
However, people are increasingly reporting being turned away from Priority Pass lounges due to overcrowding, and several readers have asked me to write a post addressing this.
The Priority Pass business model
The way I understand, here's how the Priority Pass business model works:
The credit card companies pay Priority Pass a fixed amount to grant Priority Pass memberships to their cardmembers. I'm not sure if the credit card companies are paying an average based on the number of people who actually activate the Priority Pass benefit, or if it's based on the total number of cardmembers. Obviously they're getting a massive discount on these memberships, given that a majority of people will likely never use them.
Priority Pass pays network lounges on a per visit basis. I don't know the exact cost, but I'd guess it's in the range of $15-20 per person per visit (I say that partly because a restaurant at Gatwick Airport has joined Priority Pass, and grants members a 15GBP credit towards food & drinks). This is a great way for lounges to generate incremental revenue, as that's above the marginal cost of lounges taking on an additional guest (if it weren't, they wouldn't be part of the network).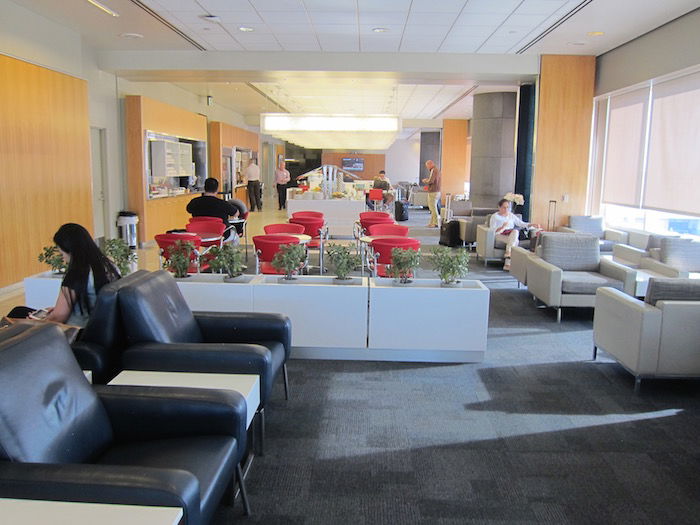 The Air Canada Lounge LAX is a Priority Pass lounge
So the risk lies with Priority Pass here. They get paid big bucks for granting memberships, but have set up the arrangement such that on average they're making money on these members. I imagine they lose money on those of us who use Priority Pass lounges all the time, while they make money on a vast majority of people.
Why Priority Pass lounges are turning away people
There have been an increasing number of reports of lounges denying entry to Priority Pass members because they're full. All Priority Pass member lounges reserve the right to restrict access when the lounge is full, and you can't really blame them.

I wouldn't say that this is happening at a majority of lounges, though it's happening at more lounges than before. For example, the Alaska Airlines Lounges in Seattle are now frequently turning away Priority Pass members. I can't really say I blame them — the lounge is consistently way overcrowded, and their last priority is letting Priority Pass members in.
First they have to let in members of the Alaska Lounge, as well as first class passengers who are eligible for lounge access. Unfortunately this is one of those situations where there just isn't much of a solution:
With the number of people accessing lounges through Priority Pass having increased significantly, some lounges just don't have the capacity to handle all that demand
Not only has the number of people with Priority Pass memberships increased, but the guesting privileges have increased as well, as many cards now allow you to take at least two guests with you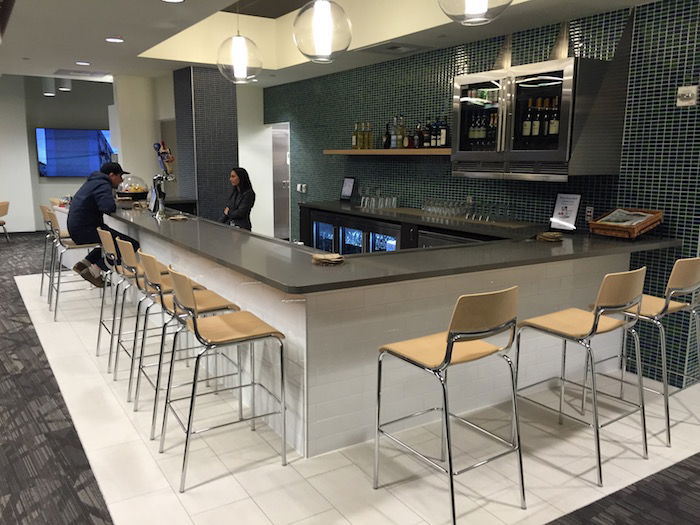 The Alaska Airlines Lounge SEA is a Priority Pass lounge, though consistently overcrowded
So as much as I'd like to say this is unacceptable, etc., I'm really not sure there's any solution here. No party is doing anything wrong:
The credit card companies are offering Priority Pass memberships to more people than ever before; at a vast majority of lounges the are no capacity issues
Priority Pass has been aggressive in adding new lounges, so they're doing everything they can to get lounge access for as many people as possible
Lounges continue to have an incentive to let people into their lounges, as they're getting paid for each visit; when they're letting people into a lounge that's already full, they're doing a disservice to everyone
Perhaps the one solution would be for lounges to adjust the hours where they accept Priority Pass members, given that they know the periods when there's a spike in demand. For example, the Air France Lounge JFK doesn't accept Priority Pass guests between 5:30PM and 11PM, knowing that they'll be full around that time anyway.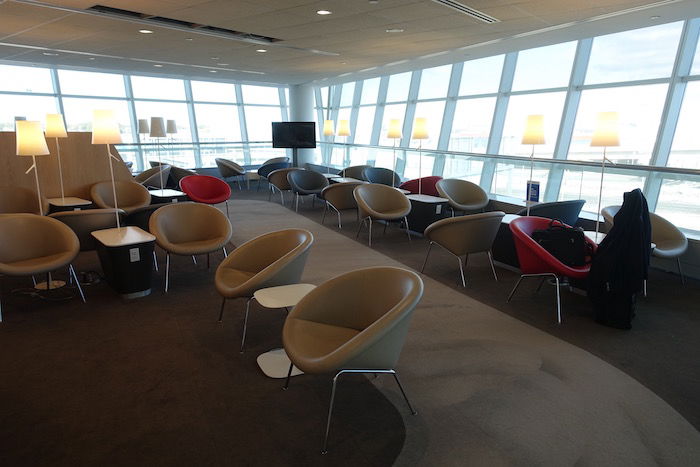 The Air France Lounge JFK limits the hours where they accept guests
So while it wouldn't help Priority Pass members get more access to lounges, it would at least help manage expectations a bit.
Bottom line
Yes, an increasing number of Priority Pass lounges are denying people access due to overcrowding. This is only a major issue at maybe a dozen lounges, based on what I've heard, though it's something to be aware of.
Does this make Priority Pass a scam (which I've heard some people suggest), or is there something that can be done to "fix" this? I don't think so.
Ultimately the whole Priority Pass business model is based around lounges looking for additional revenue, and if a lounge chooses to join, they're only going to deny someone entry if they truly think the lounge will be full. I can't fault them for that.
Unfortunately this is the downside to a lot of credit cards greatly improving their Priority Pass benefits.
Have you been denied access to a Priority Pass lounge due to overcrowding?
The following links will direct you to the rates and fees for mentioned American Express Cards. These include: The Business Platinum® Card from American Express (Rates & Fees), and The Platinum Card® from American Express (Rates & Fees).