In the past I've said that Providence, Rhode Island to Praia, Cape Verde, is one of the most seemingly random airline routes in the world. I know there's a sizable Cape Verdean population in Providence, which explains the route, but I think a vast majority of people would have never guessed such a route exists.
However, I think I've found an even more "random" route. Earlier I wrote about how Alaska and Condor have a new partnership, which seems like a great way to earn Alaska miles for travel to Europe, given how attractive Condor's fares are.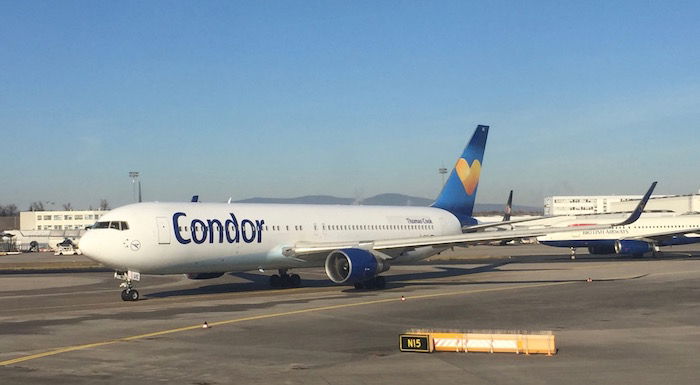 Condor is a leisure carrier, so they don't serve the traditional transatlantic markets served by many other airlines. For example, they don't fly to Boston, Chicago, or New York, but instead fly to Anchorage, Las Vegas, and San Diego.
They also operate to several destinations in Canada, though there's one destination that stands out as being especially random. Condor flies seasonally from Frankfurt to Whitehorse, Canada. From May through October, Condor operates a twice weekly service between Frankfurt and Whitehorse. Even crazier? Now that I'm researching it, the route has been operating for nearly two decades (though in the past the flight has sometimes operated via Alaska).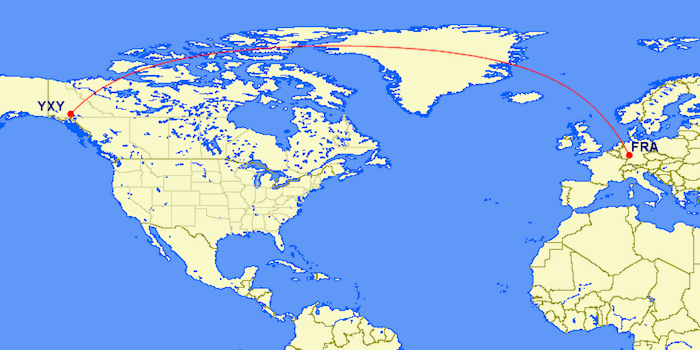 As reader Corey commented on the previous post:
If you do review them, you HAVE to fly the flight from Frankfurt to Whitehorse, Yukon, Canada. It's really one of the most random lines on the map, and I'm really curious why on Earth Condor flies that route? Are that many German tourists interested in seeing the Canadian arctic?
Whitehorse seems to have a population of under 25,000 people. Best I can tell, Whitehorse is otherwise only served by Air North (to destinations like Inuvik and Old Crow), and by Air Canada regional jets.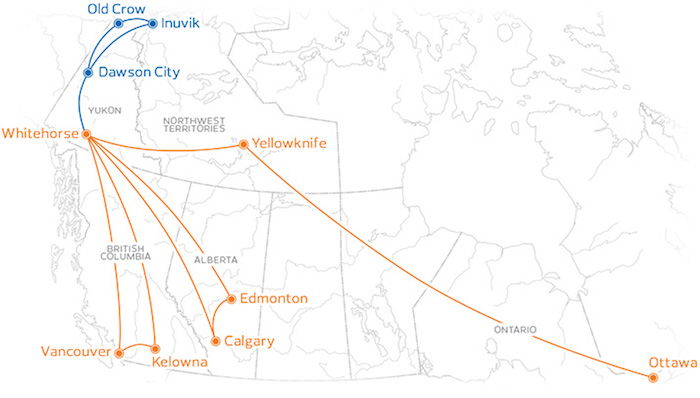 So I imagine that the Condor 767 looks somewhat out of place when it lands there. Fares on this flight are quite good, starting at $310 one-way in economy, or $850 one-way in business class.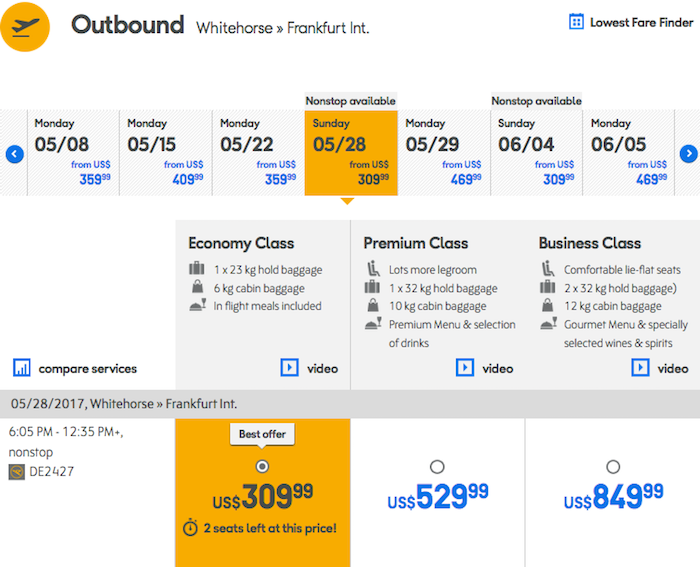 So can anyone make sense of this route that has been around for about two decades? I get it's a beautiful part of North America, but who exactly is starting their North American trip there? I'm not questioning the financial performance of the route — clearly it does well, or else they wouldn't be operating the route for two decades now — but I'd love to understand it better.
Fascinating stuff… I sort of want to take this flight.