Before I say anything else, can I just mention that I'm writing this post using a hotspot from my T-Mobile phone, where I'm getting free international data while on a boat cruising around Svalbard, just several hundred miles from the North Pole? Is the world incredible, or what?!
As I hinted at above, I'm spending this weekend visiting Longyearbyen, the northernmost city in the world. I've been dreaming of visiting this place for years, and it sure hasn't disappointed. Yesterday I was still going back and forth about how I felt about it, though today we did a day trip to a "ghost town," which is a former Russian mining village. It's probably the most incredible day trip I've ever taken. National Geographic rates it one of the world's 10 most interesting ghost towns. I'll have more on that in a post tomorrow.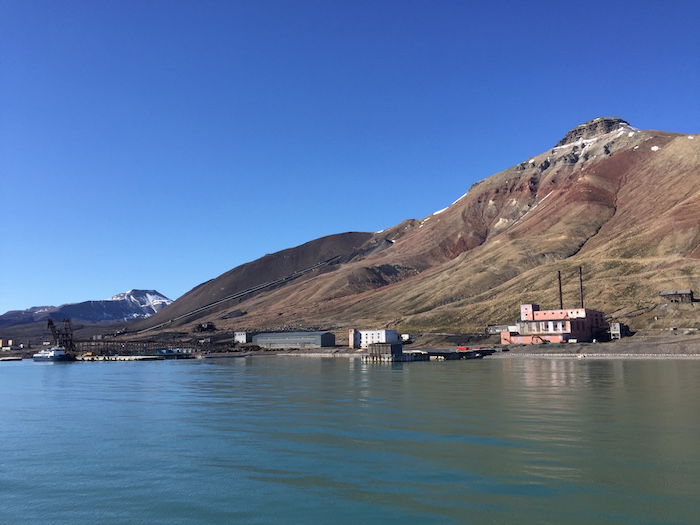 We're here for another couple of days, and then we're off to Russia, which I'm equally excited about. This is a heck of a week of travel for me, and I hope you guys are having an equally fun weekend.
Featured Stories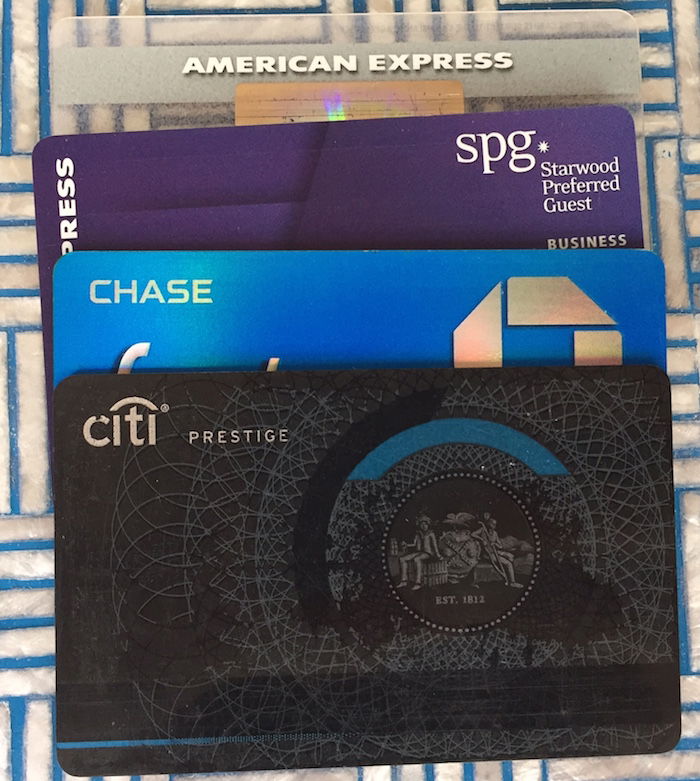 As I've explained before, there are different factors to consider when applying for credit cards. These include the sign-up bonus, the ongoing perks offered by the card, and the return the card offers on everyday spend.
With that in mind, I figured I'd talk a bit about the cards I use most for everyday spend. Which cards are at the top of my wallet, and under what circumstances do I use them?
---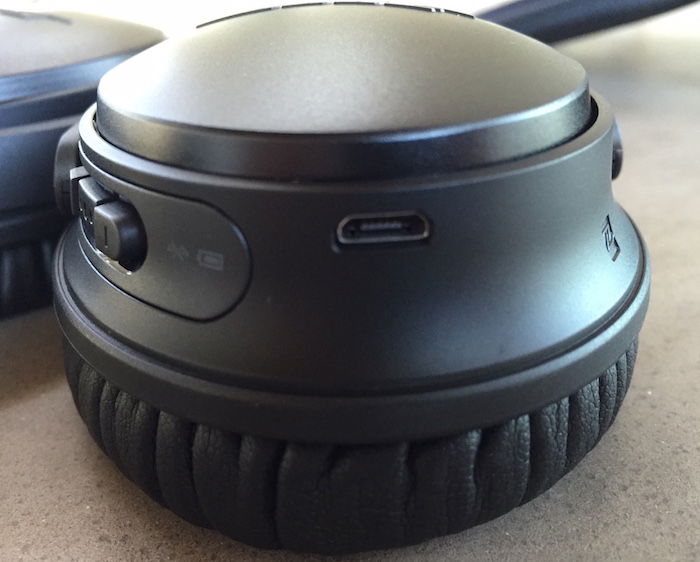 I've been using Bose headphones for over a decade. Are they the best value headphones out there? Perhaps not, as they're expensive. But they're also extremely high quality, long lasting, and have incredible audio quality.
In early June I wrote about Bose's newest set of travel headphones, the Bose QuietComfort 35 Wireless Headphones. Over the years Bose has introduced several new versions of their headphones, though I've found the differences to be marginal. The new Bose QC35 headphones represent quite a change, as they're Bose's first wireless headphones.
I decided to pick up a pair of Bose QC35 headphones shortly after they were released, and figured I'd share my thoughts.
---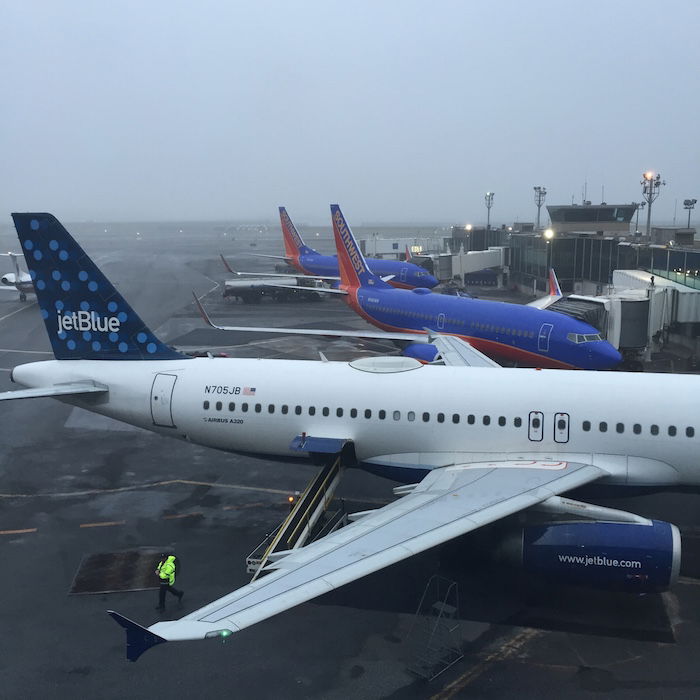 A couple of weeks ago I posted about why I applied for JetBlue Plus Card shortly after I registered for JetBlue's incredible points match promotion (the promotion was fully honored, though registration is now closed).
Through that promotion TrueBlue members could earn up to 75,000 bonus points for showing a points balance with Virgin America, plus taking at least one flight with JetBlue by August 31, 2016. Some people took their JetBlue flight earlier in the week, and had all their points post in the past few days.
While I'll only be taking my roundtrip flight on JetBlue in a few weeks, this promotion contributed to me applying for JetBlue Plus Card, and for good reason.
---

TIPS: Earning Miles & Promos
Increased Sign-Up Bonus On The Virgin Atlantic Mastercard
The British Airways AARP Discount Has Been Increased
How I'm Earning $660+ Worth Of Travel On JetBlue
Earn 50% Bonus Points For Flying Virgin America This Summer
No Foreign Transaction Fee Credit Cards: 5 Things To Consider
Tallying Up My Delta Amex Applications
An Easy $5 Off Your Next Uber Ride
Hours Remaining For The Best Delta Amex Offer Of The Year
These Are The 4 Credit Cards I Use Most
Earn Double Alaska Miles For Travel On Japan Airlines
TRICKS: Redeeming Miles
Save 15% On IHG Points & Cash Bookings This Summer
Redeem 65,000 Points For TSA PreCheck Enrollment… Ouch!
Details Of The 2016 Hyatt Gold Passport Award Category Adjustment
Singapore Airlines Now Lets You Bid On Upgrades
Why Doesn't Alaska Have Access To All Cathay Pacific Award Space?
TRAVEL With Ben (Lucky)
10 Pictures From The World's Northernmost City
Is It Okay To Fly Business Class While Leaving Your Spouse In Economy?
Ordering A Birthday Cake On Cathay Pacific
How Does T-Mobile Inflight Wifi Work?
Here's A Feature Every Airport Hotel Shuttle Should Have
REVIEWS & Trip Reports
Review: Royal Park Hotel Tokyo Haneda Airport
Review: SATS Premier Lounge Singapore
Review: Japan Airlines Business Class 767 Singapore To Tokyo
Review: British Airways Lounge Singapore
SAS A330 Business Class In 10 Pictures
Review: Singapore Changi Airport Transit Hotel
Review: China Airlines Business Class A330 Taipei To Singapore
Review: China Airlines Lounge Taipei
Review: China Airlines Business Class 777-300ER Los Angeles To Taipei
Review: Bose QuietComfort 35 Wireless Headphones
Review: Minute Suites DFW
Introduction: Flying Halfway Around The World For Half A Day
Review: American First Class 777-300ER Sydney To Los Angeles
Review: Hilton Queenstown
Mexico City: Andrew's Thoughts
Review: Hilton Auckland
Review: Air New Zealand Lounge Auckland
Palacio De Bellas Artes & The Ballet Folklórico
NEWS & Updates
Lyft Premier: A New Competitor To UberBLACK
DOT Tentatively Grants 8 Airlines Rights To Fly To Havana — Here Are The Routes
American Announces More Premium Economy & 787-9 Details
Update On Virgin Australia's New Business Class Installation
How To Use Amex's Online Live Chat Feature
EVA Air's 777 Economy Seats Are Getting Tighter
Hotel Clerk Who Caused Emirati To Be Handcuffed At Gunpoint Speaks Out
Interesting Developments In The EgyptAir Crash
The St. Regis Maldives Is Now Bookable (And REALLY Expensive)
Emirati Man In Ohio Mistaken For Terrorist, Handcuffed At Gunpoint
A Flight With Special Visa Privileges
What Are The Benefits Of American Concierge Key Status?
---
I hope everyone has a great rest of the weekend!