---
My blog goal for 2016 is to review as many new premium cabin products as I can, especially in business class.
So far this year I've reviewed Finnair business class, Air India first class, Iberia business class, LAN business class, Oman Air business class, Air France business class, Avianca business class, Aeromexico business class, Air Canada business class, and South African Airways business class.
Coming up I have reviews of SAS business class, Air Tahiti Nui business class, Fiji Airways business class, Royal Air Maroc business class, China Eastern business class, Saudia business class, Pakistan business class, and Swiss first class.
I have so many more airlines I want to review, though only so much time I can spend flying around to try different airlines (good problem to have… I know!). With that in mind, a couple of weeks ago I found myself with a few days where I didn't need to be anywhere in particular, so I figured I'd try to review two more business class products that have long been on my list.
Specifically I'm talking about China Airlines business class and Japan Airlines business class. Why?
With that in mind, I had a few days to review these products without necessarily needing to fly anywhere in particular. As I usually do, I chose the destination based on being able to review multiple versions of the airlines' business class products.
Typically you're not paying extra miles to add a connection within a region, so I chose a destination based on what had availability for both airlines and would allow me to sample different versions of their business class products. In other words, I wanted to try two versions of business class offered by both China Airlines and Japan Airlines.
In the end, my routing looked as follows, along with the cost of the redemptions:
6/22 CI9 Los Angeles to Taipei departing 12:05AM arriving 5:00AM (+1 day)
6/23 CI753 Taipei to Singapore departing 7:50AM arriving 12:25PM
Cost: 70,000 Delta SkyMiles + $5.60
06/24 JL38 Singapore to Tokyo Haneda departing 1:50AM arriving 9:50AM
06/25 JL2 Tokyo Haneda to San Francisco departing 12:05AM arriving 5:25PM (-1 day)
06/24 AA1926 San Francisco to Los Angeles departing 9:15PM arriving 10:46PM
Cost: 70,000 American AAdvantage miles + $71.96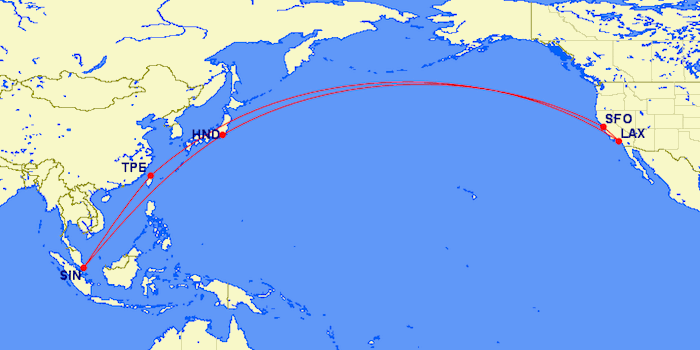 Redeeming miles for China Airlines business class
Redeeming Delta SkyMiles for China Airlines business class is super easy. The availability shows directly on Delta's website, and it's bookable there as well.
The flight from Los Angeles to Taipei was operated by one of China Airlines' new Boeing 777-300ERs, featuring a fantastic reverse herringbone configuration. Not only was it a great configuration, but I thought the cabin finishes were gorgeous as well. I was most excited about the fact that the flight had Wi-Fi, because without Wi-Fi on my longhaul flights, I would have had a really hard time justifying taking this trip during the week.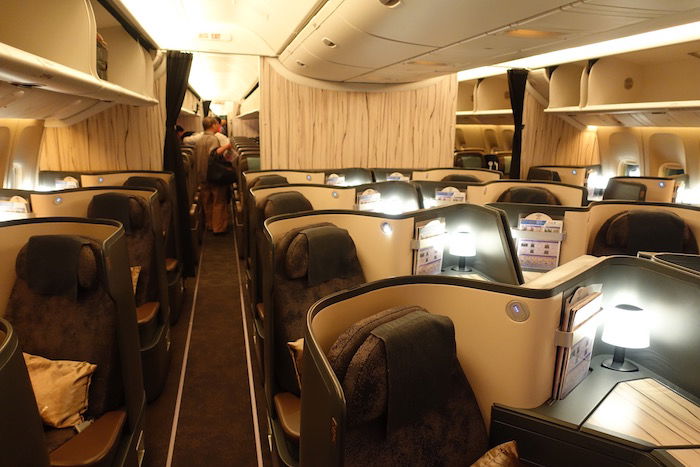 Then from Taipei to Singapore my flight was operated by an A330, featuring forward facing angled seats, which I don't find especially comfortable. Then again, my goal is to review as many airlines as possible, and not just the good ones.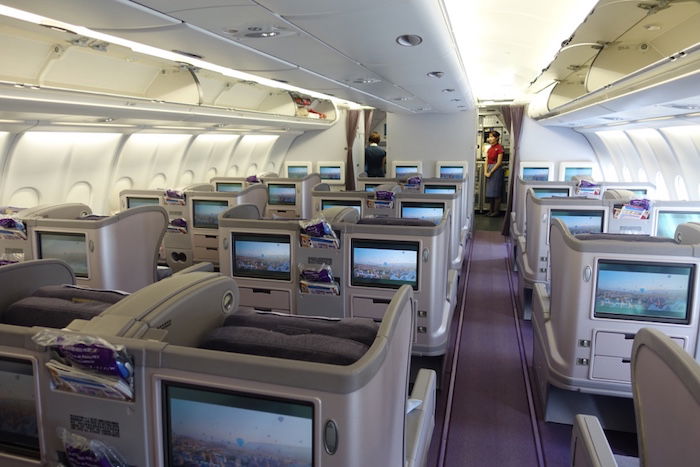 Redeeming miles for Japan Airlines Airlines business class
I was redeeming American AAdvantage miles for the return, and unfortunately Japan Airlines awards can't be booked through American's website. So I used British Airways' website to search for availability, and then called American to book.
The routing from Singapore to the US worked out perfectly, since the Singapore to Tokyo Haneda flight was operated by a 767, featuring forward facing staggered seats, similar to what many airlines offer (including Austrian, Brussels, Delta, etc.).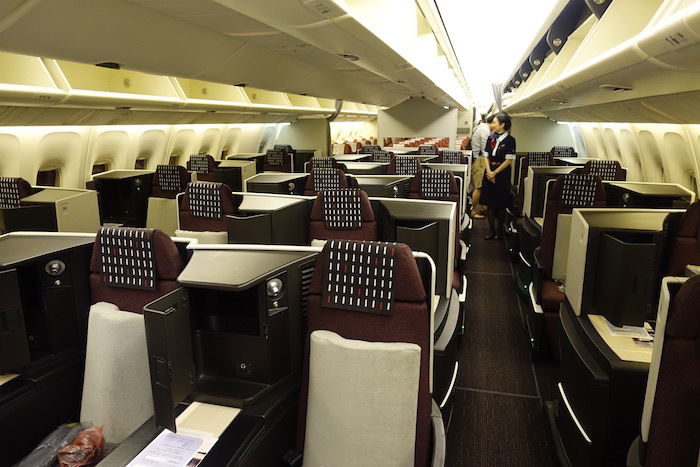 Meanwhile from Tokyo to San Francisco I was on a 777, featuring fantastic Apex suites. One of the reasons I chose this routing isn't just because there was award availability, but also because a window seat was available, which wasn't the case on many other flights I was looking at. For this configuration, the window seats are significantly better than all the other seats.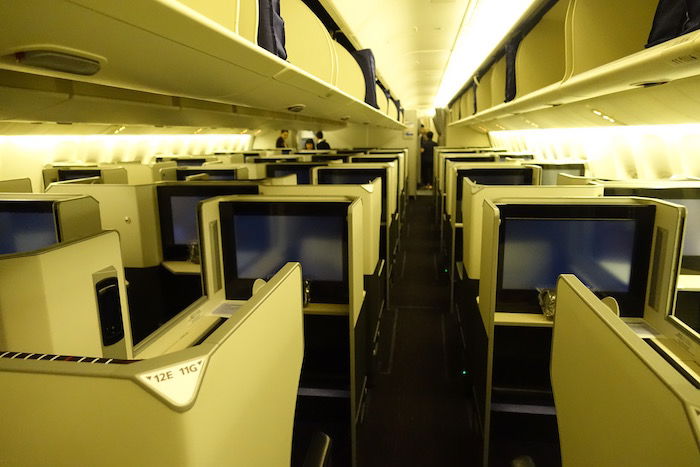 While I wouldn't really get to experience the full Japan Airlines service due to both flights being redeyes, I was excited about transiting Tokyo Haneda Airport for the first time, and visiting the Japan Airlines first class lounge there, which I could access on account of my oneworld Emerald status. In the past I've only used the Japan Airlines first class lounge Tokyo Narita, and I found the one at Haneda Airport to be significantly better.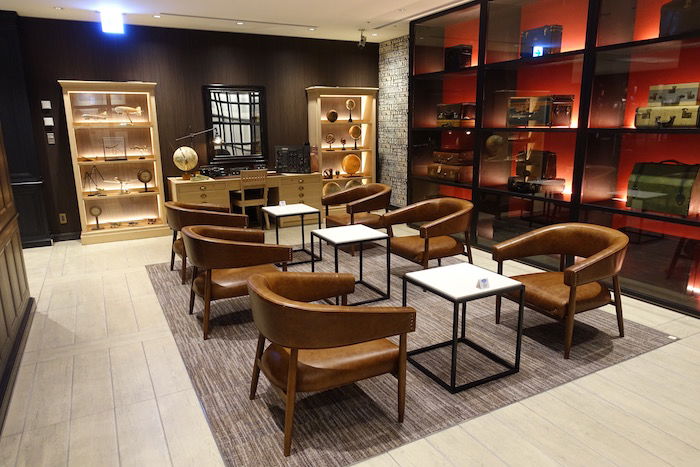 Bottom line
While I'm used to taking quick trips, this one was crazy even by my standards. I spent a total of half a day on the ground in Singapore, and half a day on the ground in Tokyo. Thanks to the fact that all of my long flights had Wi-Fi, I was even able to take the trip without too much lost productivity, which is awesome.
While I was curious about China Airlines and Japan Airlines in general, I was actually really impressed by both of them. Between the excellent seats and good value Wi-Fi, I was a happy camper. The soft product of both carriers impressed me, which was the icing on the cake.
Thanks for reading, and as always, any questions/comments are welcome!