I have some travel gadgets I can't live without, and Bose headphones are among them. That's certainly not unique to me, as I think a pair of Bose noise canceling headphones is probably the single most common accessory for business travelers.
Some argue that there are better quality and/or cheaper headphones out there, and that's probably true. All I know is that I've been a loyal Bose customer for 10 years, and have never been disappointed. And it's not something I want to skimp on either, because I've used my current pair of headphones for hundreds and hundreds of course.
As it stands, I typically have two pairs of Bose headphones with me — I have the Bose QuietComfort 25 Acoustic Noise Cancelling Headphones, and then I also have the Bose QuietComfort 20 Acoustic Noise Cancelling Headphones. Why do I have both sets of headphones?
When I'm on planes and/or watching TV shows while sitting around, I'll always use the QC25 headphones, as I love how comfortable the over-ear headphones are.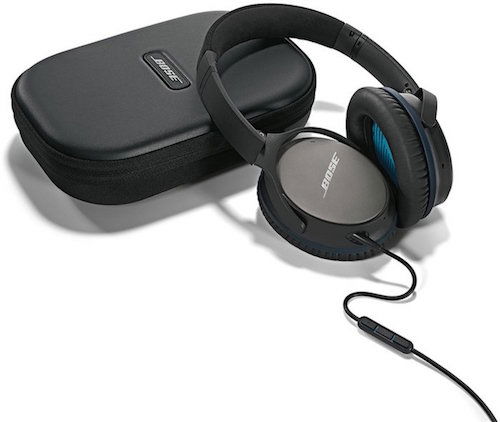 However, I find the in-ear QC20s to be great for the gym, when walking around a city, etc., since they're much more portable.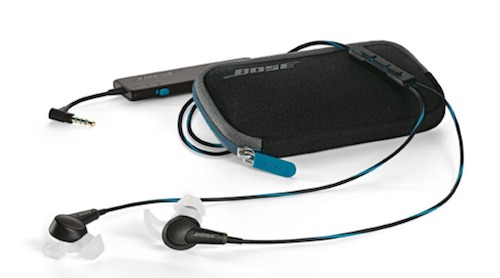 While I'm thrilled with the headphones I have right now, it's worth noting that Bose finally came out with wireless noise canceling headphones, which is long overdue.
Bose has just introduced the Bose QuietComfort 35 Wireless Headphones, which have all the same great features as the QC25, except they can also be used wirelessly. The headphones are rechargeable (unlike the older versions, which require AAA batteries), and are good for up to 20 hours with the wireless function, or up to 40 hours when used with a wire.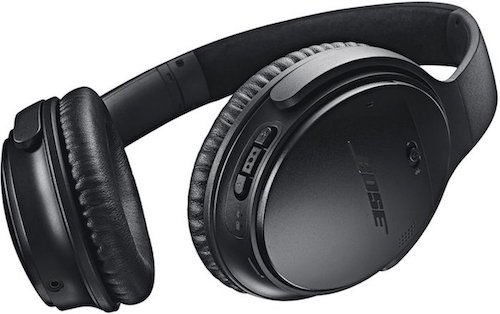 Here's how the new headphones are described:
Quiet Comfort 35 wireless headphones are engineered with world-class noise cancellation that makes quiet sound quieter and music sound better. Free yourself from wires and connect easily to your devices with Bluetooth and NFC pairing. Volume-optimized EQ gives you balanced audio performance at any volume, while a noise-rejecting dual microphone provides clear calls, even in windy or noisy environments. Voice prompts and intuitive controls make communicating and controlling your music hassle-free. A lithium-ion battery gives you up to 20 hours of wireless play time per charge. And if you anticipate a situation where charging may not be possible, just plug in the included audio cable. Wired mode gives you up to 40 hours of play time per charge. Premium materials make these headphones lightweight and comfortable for all-day listening. Use the Bose Connect app for a more personalized experience. Included: Quiet Comfort 35 wireless headphones; USB charging cable; backup audio cable; airline adapter; carry case.
These headphones are priced $50 higher than the previous versions of the headphones, so retail for $349. I know some people think Bose headphones are way too expensive and prefer other brands, but if you're a Bose loyalist and always want the latest technology, the Bose QC 35s are already on sale.
I'll probably buy a pair once I've used my current headphones longer and feel an upgrade is in order. I am looking forward to the ability to using them wirelessly. I usually have so many wires out already when on a plane, between my computer being plugged into the power adapter, my phone being plugged into my computer, etc.
Is wireless technology something which matters to you for travel headphones?