Per @airlineroute, EVA Air's newly delivered Boeing 777-300ER aircraft will feature 10 seats per row in economy, rather than the current nine. The new planes will feature a total of 39 business class seats, 56 premium economy seats, and 258 economy seats. This represents a capacity increase of 20 economy seats, as the current 777-300ERs feature 238 economy seats.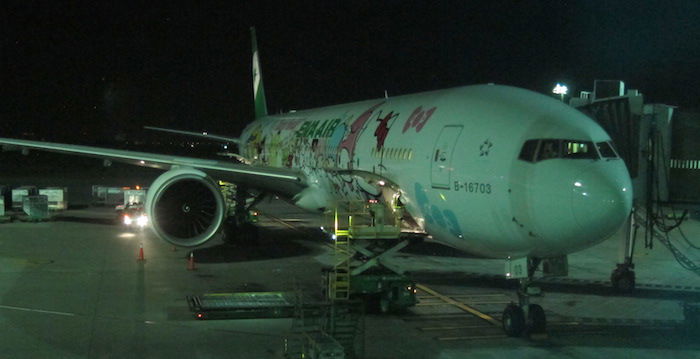 This change is hardly surprising, as 10 seats per row in 777 economy is becoming the norm rather than the exception nowadays. I can think of fewer than a dozen airlines that still have only nine seats per row in economy.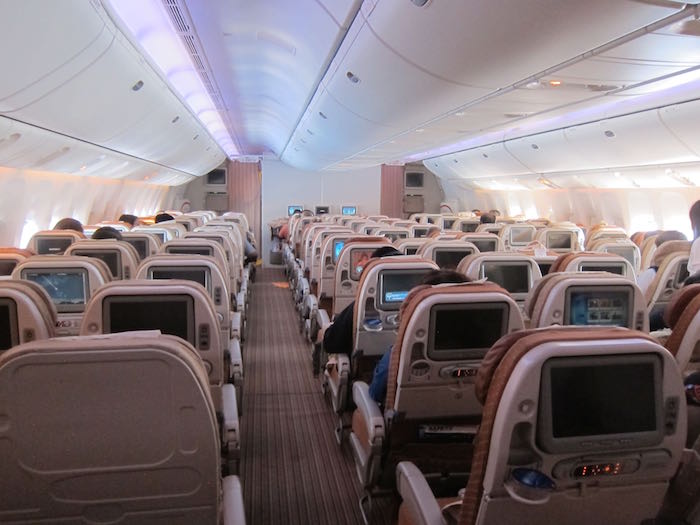 Singapore Airlines 777-300ER economy (9 abreast seating)
Meanwhile most airlines, many of which are considered to be "premium" carriers, have 10 across seating nowadays.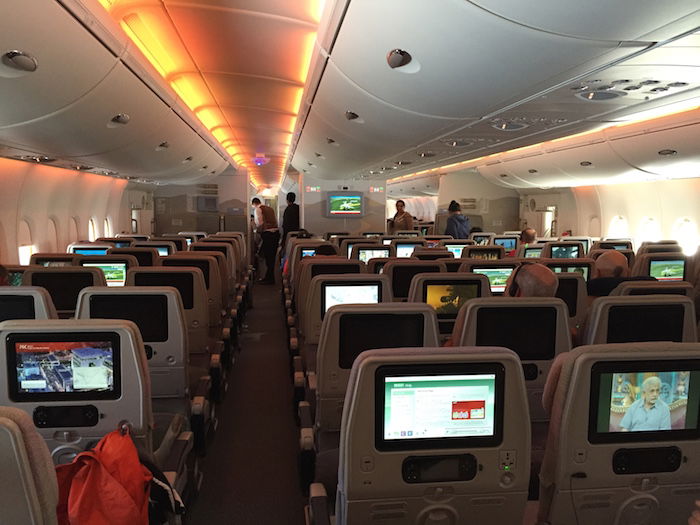 Emirates 777-300ER economy (10 abreast seating)
In many ways I really can't blame airlines for packing in seats like sardines, because there's simply no return on offering a more spacious configuration as a standard offering. While extra legroom and premium economy seats sell, bigger basic seats as such can't command enough of a premium to justify them.
That's especially true given how little awareness there is of the different seating configurations. It's not like people booking through an online travel agency (or even an airline's website) are told "hey, we only have nine seats per row, while most airlines have 10." And even if they did, most people traveling economy are looking for the lowest price.
But here's what makes this change for EVA Air interesting. A few weeks ago, EVA Air became the world's eighth Skytrax 5-star airline, joining the following 5-star airline: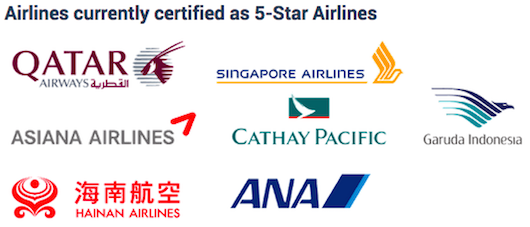 All of these airlines featured only nine seats per row in 777 economy when they were certified as 5-star airlines, and several of them still only have nine seats per row. EVA Air's rating with Skytrax includes a 5-star rating for economy:

Is it a coincidence that EVA Air announced they were going 10 abreast in economy just weeks after they got a 5-star rating from Skytrax?
I don't place much value on Skytrax ratings, since the system seems questionable at best. Skytrax makes money doing consulting for airlines, so you have to wonder what the correlation is between airlines with a 5-star rating and airlines that have paid Skytrax for consulting. I'd note that Etihad has called into question the credibility of Skytrax, and refuses to participate in their ratings.
Bottom line
I can't blame EVA Air for adding an extra seat per row in economy, since the airlines with more spacious configurations haven't been able to command a price premium. At the same time, I do find the timing of this change to be rather curious, as it comes just weeks after EVA was rated a Skytrax 5-star airline, with the quality of their economy product being one of the major factors.
Do you think the timing of EVA Air's introduction of 10 abreast seating in economy is a coincidence?