For those visiting the Maldives, the go-to points hotel is the Park Hyatt. It's a stunning property, and you can book a stay there for just 25,000 Hyatt Gold Passport points per night. Rates at this hotel are often $1,000+ per night, so that represents a heck of a deal.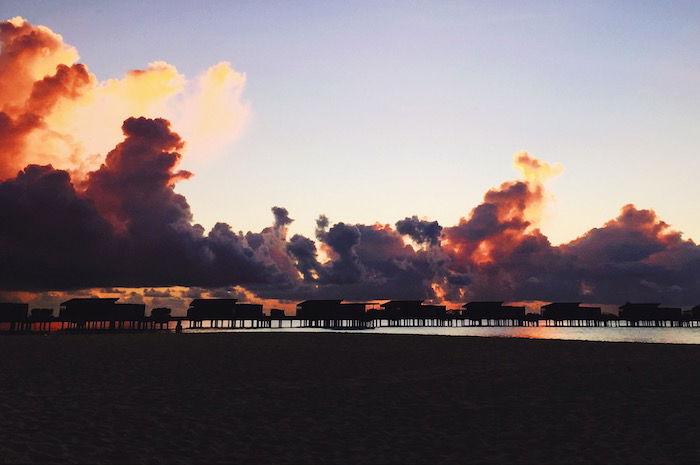 However, I do think it's worth pointing out that a visit to the Maldives won't be cheap, even if you're redeeming points (Mike also covered this in a recent post):
Since most hotels are on private islands, transfers between Male Airport and many hotels cost $500+ per person
If you want to upgrade to an overwater villa, it'll cost you another several hundred dollars per night at most properties
Food and drinks in the Maldives are expensive
Still, many find it to be worthwhile, as the Maldives really is a special place.
Starwood has some interesting options in the Maldives. Tiffany recently reviewed the Sheraton, which has the convenience of being closer to Male Airport (and therefore much cheaper to get to), though I don't think the property is quite to the level of some others.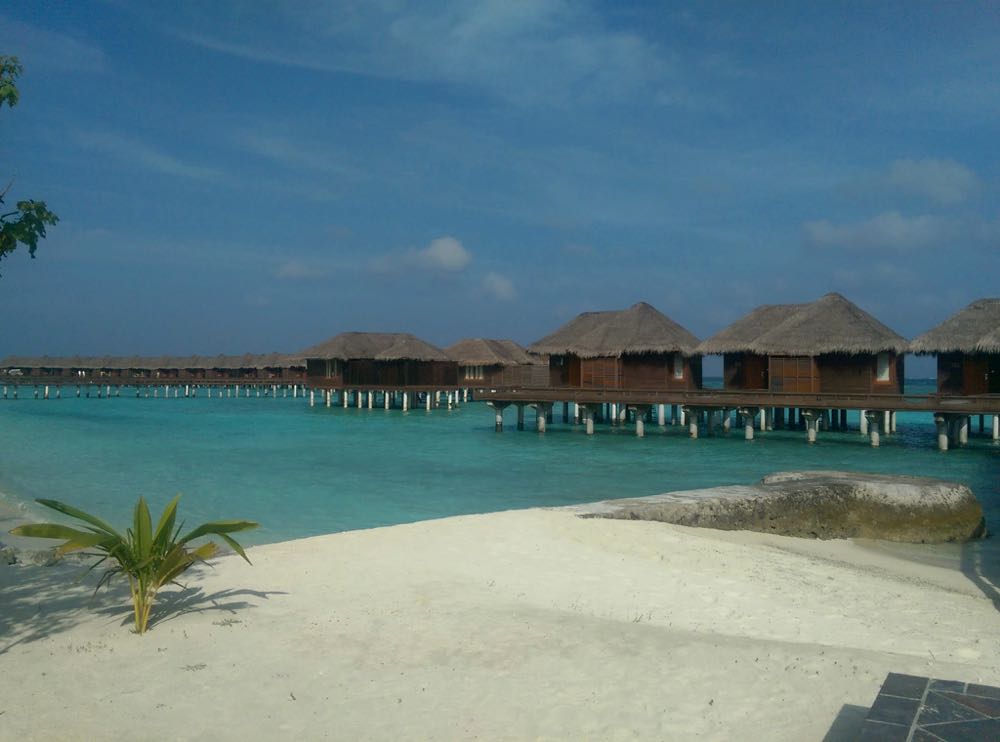 Then there's also the W Maldives, which looks pretty nice.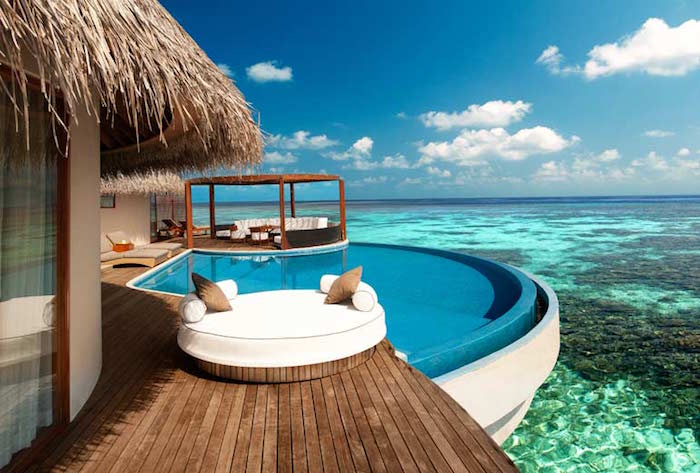 However, the nicest Starwood property in the Maldives will soon be opening. The St. Regis Maldives Vommuli Resort is scheduled to open on September 1, 2016, though as of now they're only accepting reservations for stays as of November 1, 2016.
The resort looks stunning…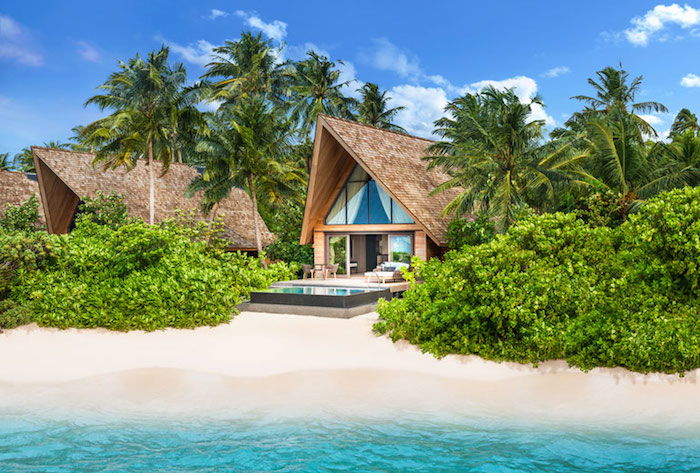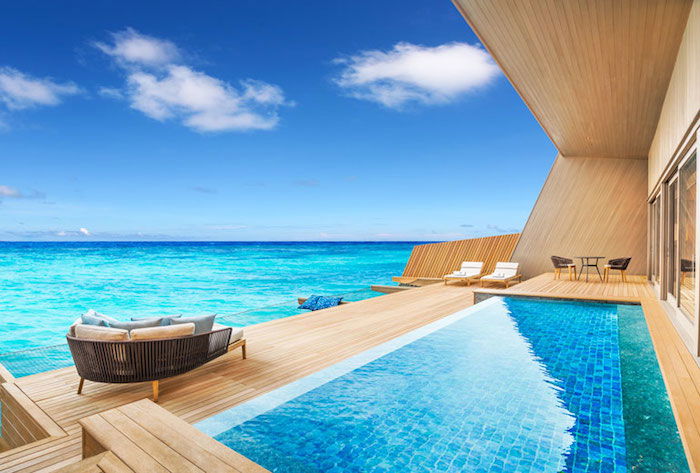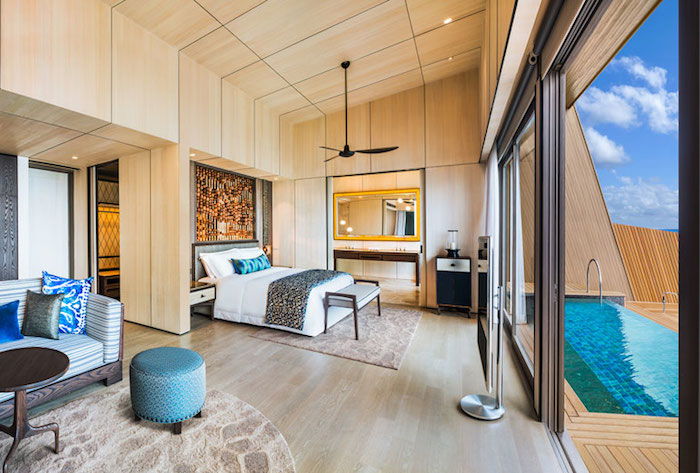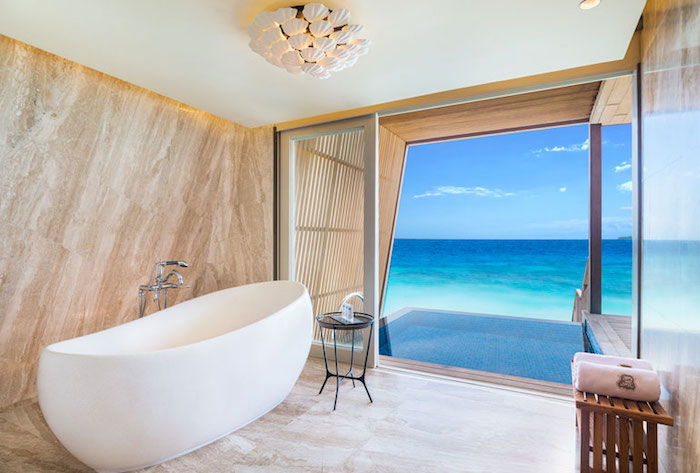 However, I guess it shouldn't come as a surprise that a newly built St. Regis in the Maldives will be crazy expensive.
Their "Special Opening Offer" rate is ~$1,800 per night, while their standard rate after that is ~$2,300+ per night. I'm pretty sure that makes this the most expensive St. Regis in the world.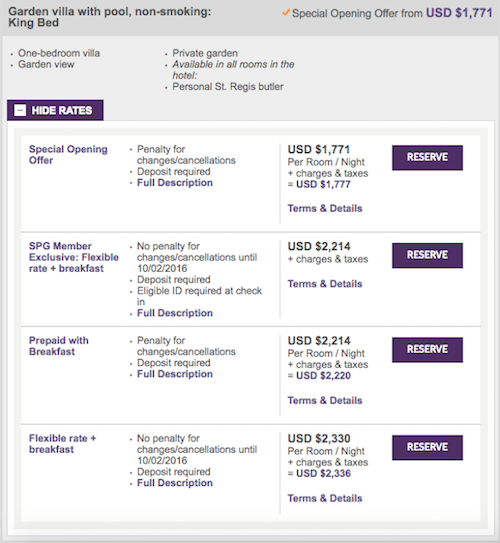 Even with the Citi Prestige Card fourth night free hotel benefit, that's still insane.
Not included is the $645 roundtrip transfer per person. It's worth noting that getting to this hotel requires taking a seaplane, unlike the transfer to the Park Hyatt, which is on a prop that lands on a runway, and then from there you take a boat to the resort.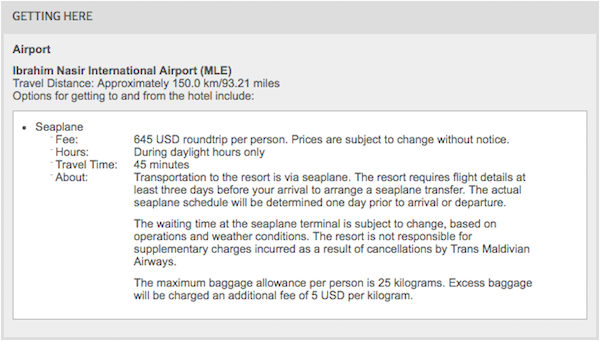 The other catch is that redeeming Starpoints at resorts with only specialty rooms isn't a very good value. That's because they typically charge double or triple the usual number of required points for these stays. That seems a bit backwards, given that part of the reason a hotel is in a particular category is because of the average nightly rate, which factors in the lack of "standard" rooms. In the case of this hotel, a free night is 90,000 Starpoints per night.
However, historically Starwood has 35% off promotions at SPG resorts for about half the year, so hopefully that returns this year, as it would be a great value at this property (at least relatively speaking — it would still be very expensive).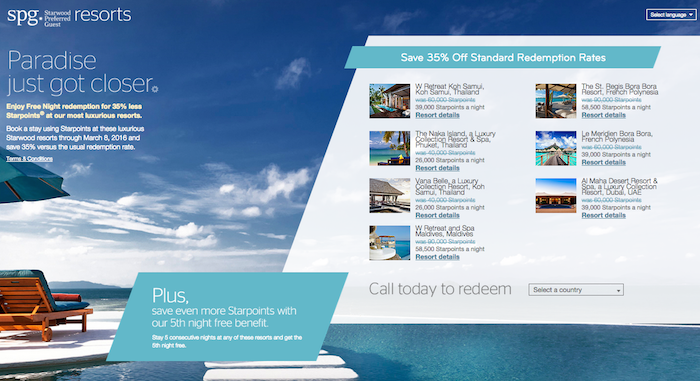 Bottom line
While the new St. Regis in the Maldives looks incredible, it's obscenely priced. I guess that's not a surprise, given that it's a new build five star hotel in the Maldives. I was in the Maldives over New Year's, and while I'd like to return at some point, it's not somewhere I have to visit every year. If I can find a good deal on points, maybe I'll try the St. Regis next time.
In the meantime, if you have bottomless pockets, give the St. Regis Maldives a try and report back, please!