---
In the last two posts of this trip report, our friend Andrew B will be sharing his experience on the trip to Mexico City. Yes, this is the same Andrew who won the trip to Helsinki several years back — we've been friends ever since. This whole trip was his idea, so it's only fitting he write the final installments. Below are his (typically hilarious) thoughts.
I'd been hoping to visit Mexico City for a while. I was a little anxious about the potential diplomatic implications of inflicting my poor Spanish skills upon our neighbors to the south, but when there was a great airfare on American from DC to Mexico City, I couldn't resist.
Usually I pride myself on finding inexpensive places to stay that are still reasonably comfortable. On this trip, however, since I was going to be staying by myself in a country I'd never visited before, I figured I would splurge on a place that would offer a little more pampering than the 3-star options I usually choose.
I had about 60,000 IHG points to spend, which I'd earned from the signup bonus on the IHG Rewards Club Select credit card. The Intercontinental Presidente Mexico City looked lovely, and I figured it was time to try one of IHG's upmarket properties after having stayed in countless Holiday Inns. I booked a room for 2 nights at 30,000 points a night.
The hotel is located off a street called Campos Elíseos (just like Paris's Champs Élysées) in the very chic Polanco neighborhood, which is filled with expensive hotels, high-end stores, and trendy restaurants and nightclubs.
It's clearly an area that caters to the well-to-do. It's really picturesque and filled with parks and beautiful architecture, but feels kind of sequestered from the rest of the city. Like Tiffany, next time I'd want to try out a hotel in another neighborhood.
Still, for a first-timer, this was a great home base. The lobby is welcoming and spacious. Check-in was quick and friendly, and I was recognized as an IHG Platinum member. I asked for a late check-out and was told I could check out at 3 p.m.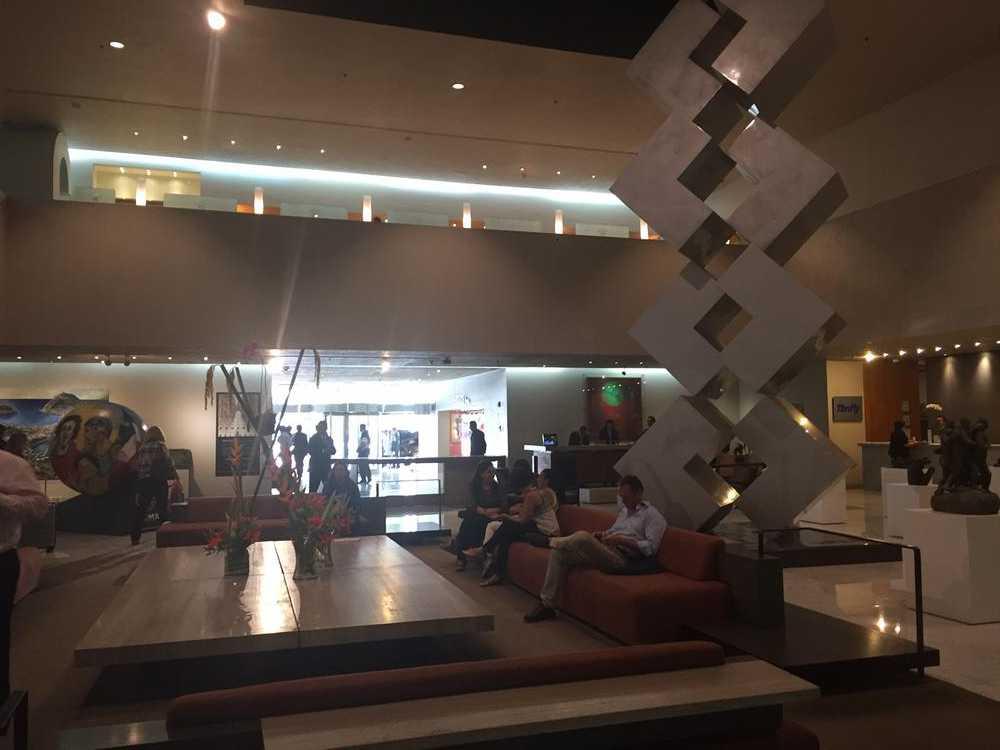 Intercontinental Presidente Mexico City Lobby
My room was great. Naturally, the bedding and furniture were high-quality.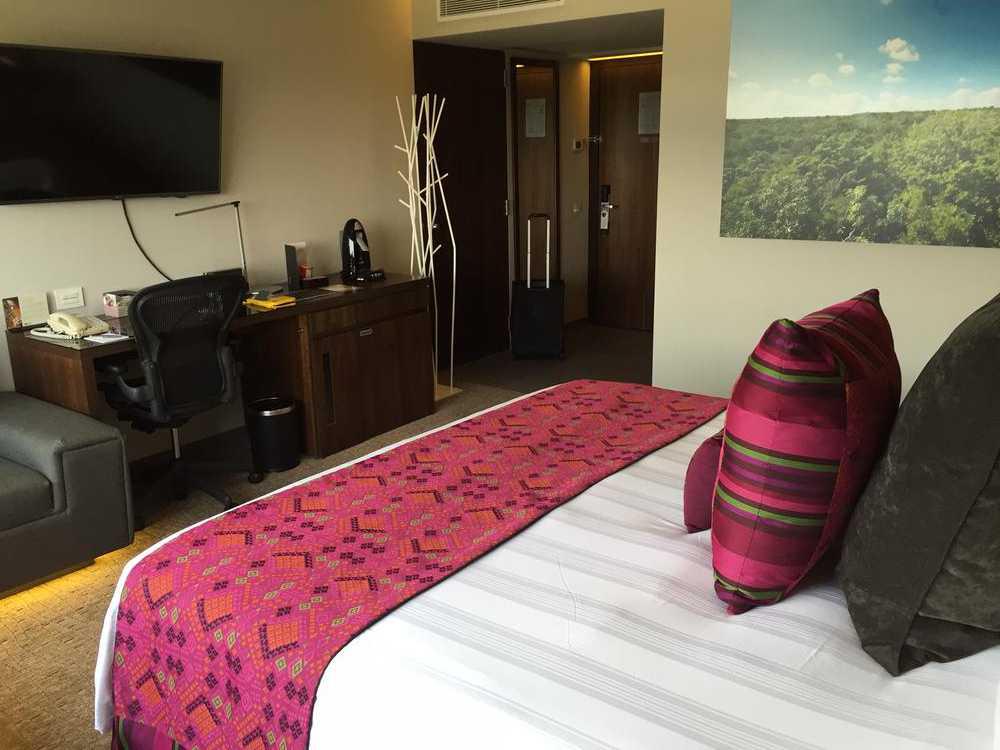 Intercontinental Presidente Mexico City room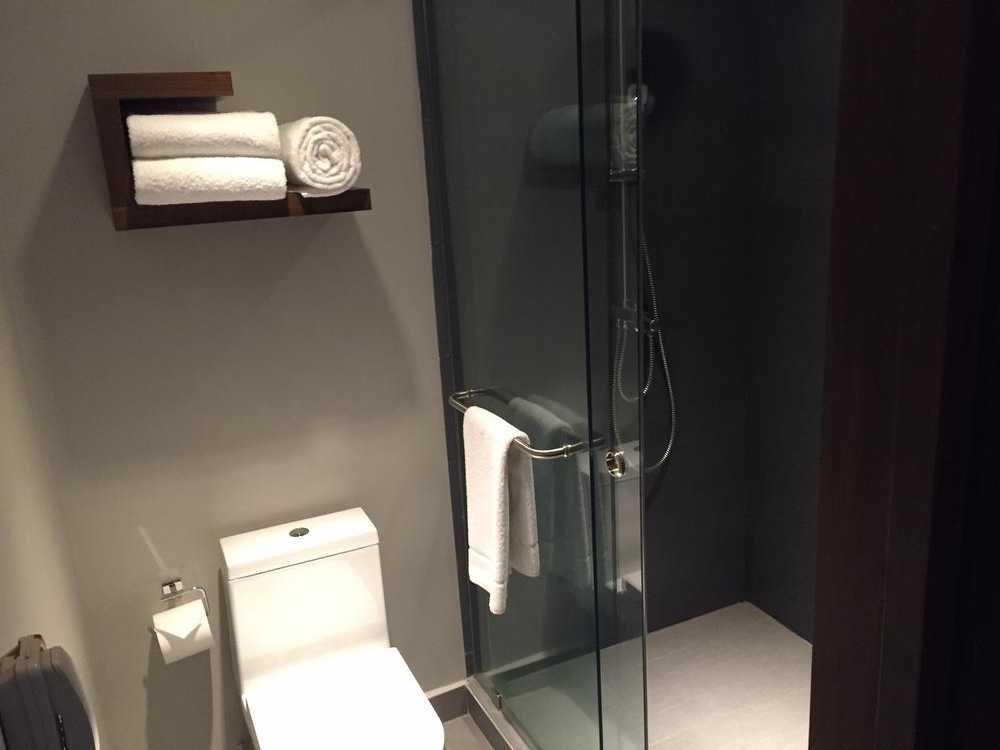 Intercontinental Presidente Mexico City Bathroom
But what really stole the show was the view. At the hotels I usually choose, I'm accustomed to overlooking a parking lot or, if I'm lucky, a brick wall next door.
Here I had what looked like a framed photo of the Auditorio Nacional, complete with a giant Mexican flag. This picture was truly worth a thousand hashtags.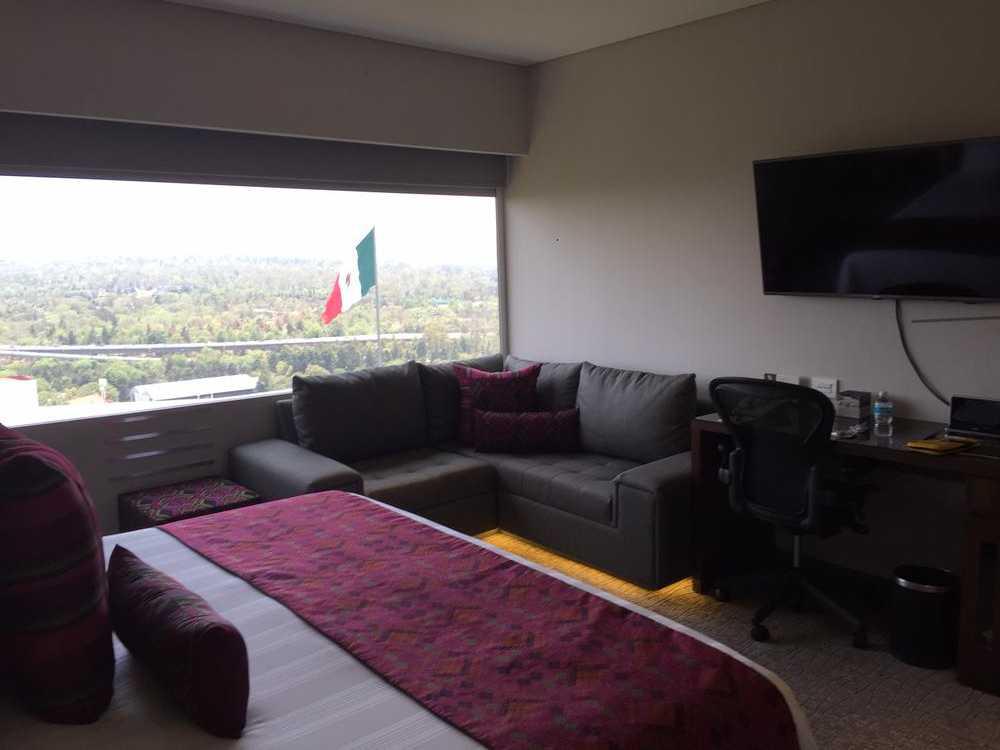 Intercontinental Presidente Mexico City view from bed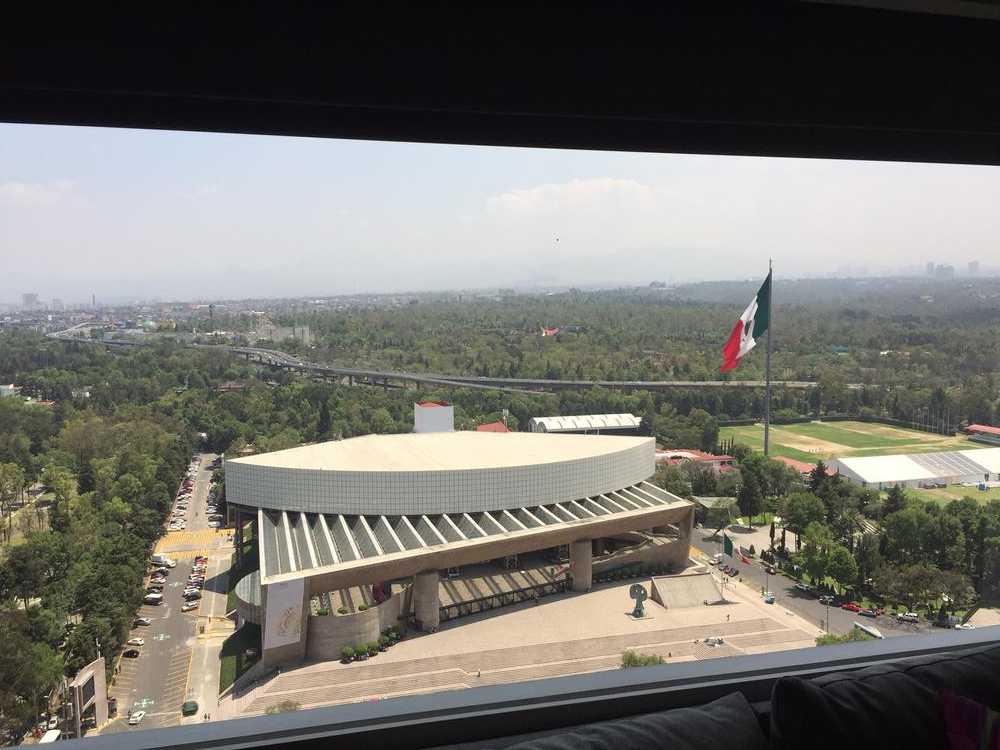 #MexicoCity #View #AuditorioNacional #VivaMexico
The one negative I was able to find in this room (and I'm really nitpicking here) is that the faucet in the sink was not long enough, so it was impossible to wash my hands without touching the side of the sink. All in all, not a huge deal.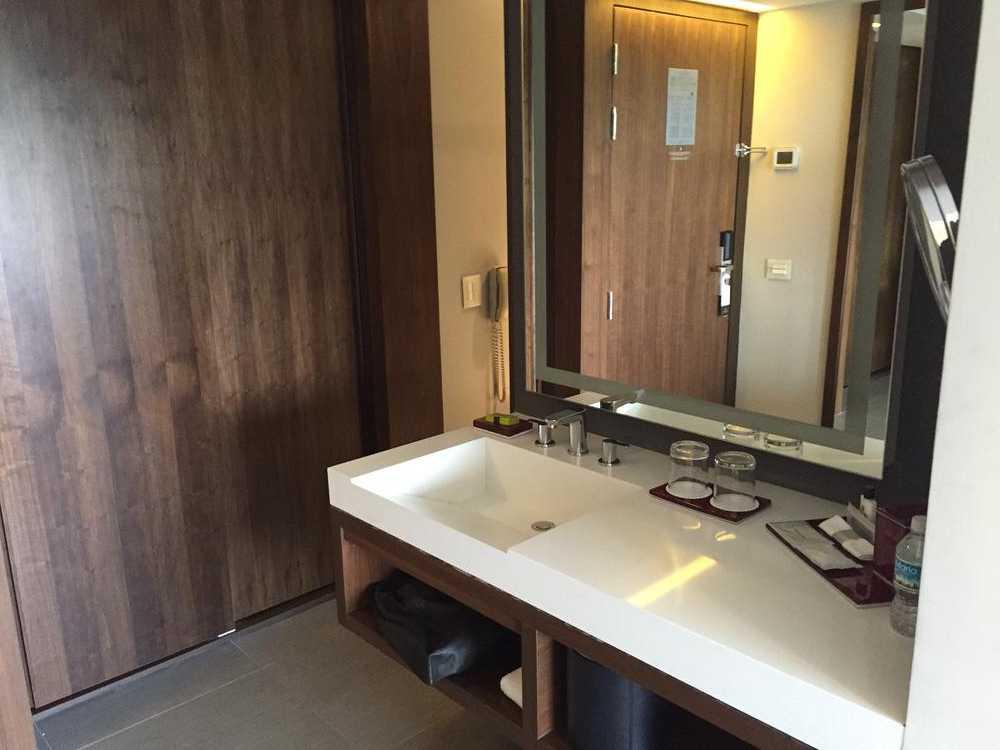 Intercontinental Presidente Mexico City bathroom vanity
Oh, and while the decorative pillows on the beds were cool, I tend to agree with Ben: I toss these on the floor (and I assume everyone else does too), so I'd prefer they weren't there at all.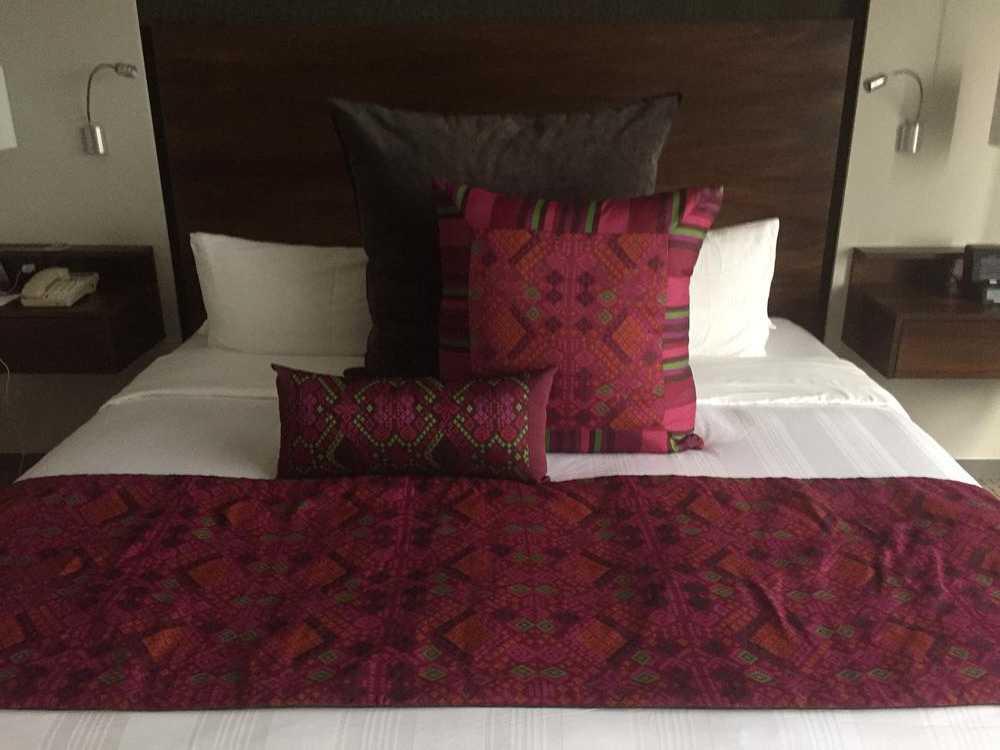 Decorative pillows, aka fluffy bacteria storage units?
Exploring Mexico City
As far as my impressions of Mexico City go, it really exceeded my expectations. It's a sophisticated metropolis that can give any other world-class city a run for its money. I loved the trajineras (beautifully decorated wooden boats) of Xochimilco, and the Palacio Nacional was definitely worth exploring. I want to go back so I can see the world-famous anthropology museum and spend some more time exploring the markets.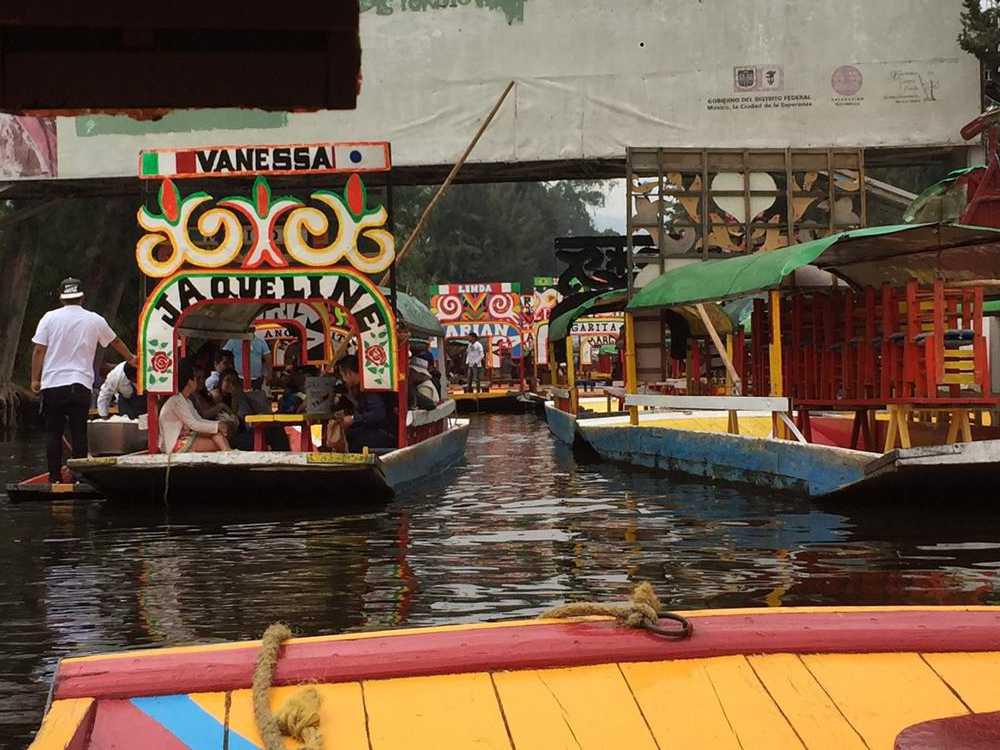 Trajineras of Xochimilco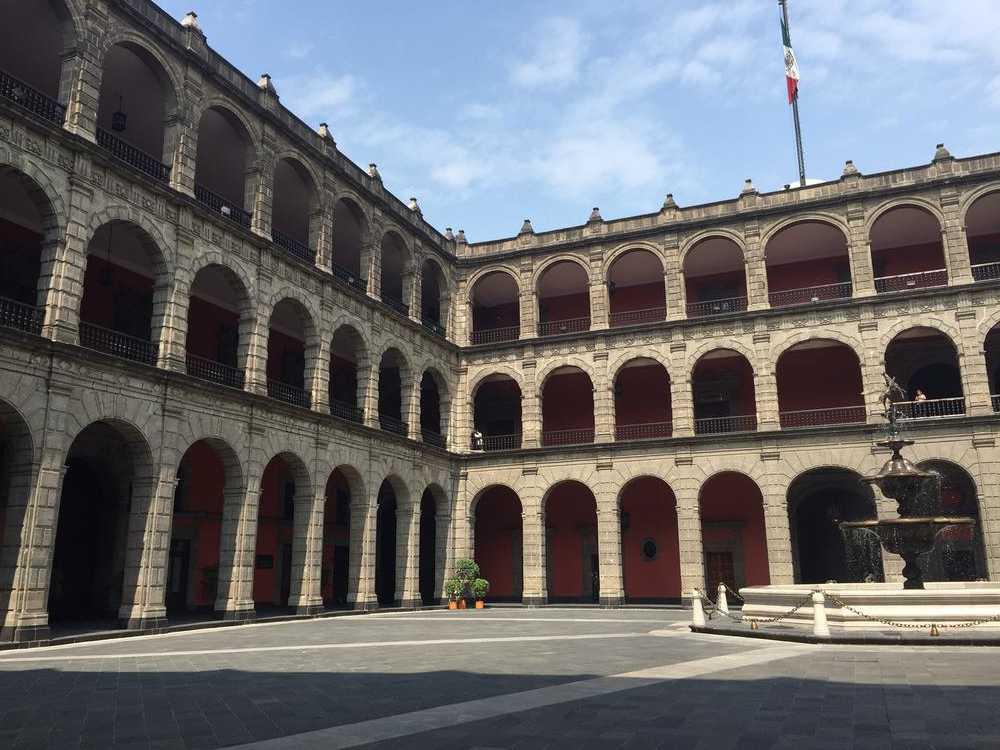 Palacio Nacional
Transportation
Mexico City has terrible traffic. Driving didn't feel particularly treacherous, but expect to move at a snail's pace (or maybe even see some snails overtake you as you sit in bumper-to-bumper congestion). The Metro can get you to most parts of the city for about 25 cents (yes, you read that right). It's a little crowded, but it seemed safe and efficient.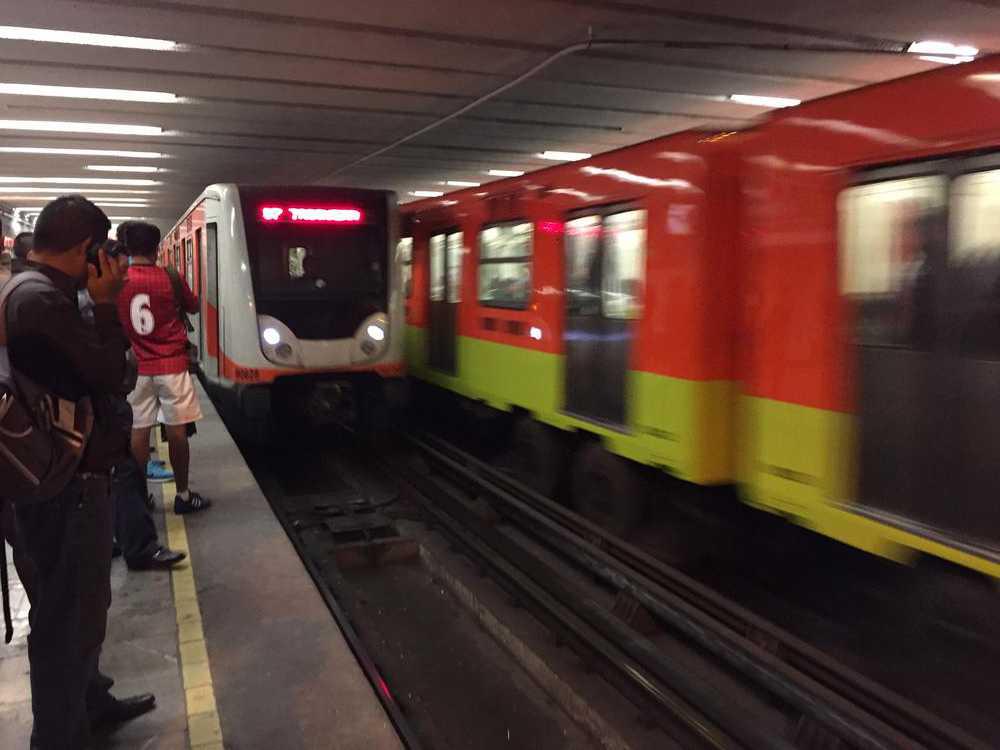 Mexico City Metro
The Food
Anyone who has spent more than 5 seconds with me knows that I'm the world's pickiest eater, but I found the food here to be very good. I love cheese, and fortunately so do the restaurants in Mexico City. I'm also glad to say that my sensitive stomach didn't react badly to anything I tried (though I avoided street foods, uncooked fruits and vegetables, and tap water/ice, just to be extra safe).
My favorite food experience was eating a churro from a place in the Coyoacán neighborhood (I would've taken a photo of it for you, but I lacked the impulse control to resist eating it immediately). The churro was stuffed with Nutella (though watching them poke a hole in the churro with a metal rod made me cringe a little, since it looked like a catheterization).
Bottom Line
Go. You'll love it.