Hello from the US once again! After being in Asia the past week with the flu, I'm finally back in the US and starting to feel better. I'm not 100% back to normal, but I'd say I'm about 80% of the way there. At this point I'm just feeling weak, though am otherwise not feeling sick anymore. I appreciate all the kind words from you guys.
On the points & travel front this week, Marriott improved their best rate guarantee, the Amazon credit card began offering 5% back at Whole Foods, American and Hyatt announced a useful new promotion, an Amex Offers was introduced for Kimpton stays, and more.
Lastly, as a reminder, the application period to become a contributor for OMAAT close this coming Wednesday, so if you'd like to apply, please do so by then. Thanks for all the interest so far!
With that out of the way, here's a recap of this week on the blog:
Featured Stories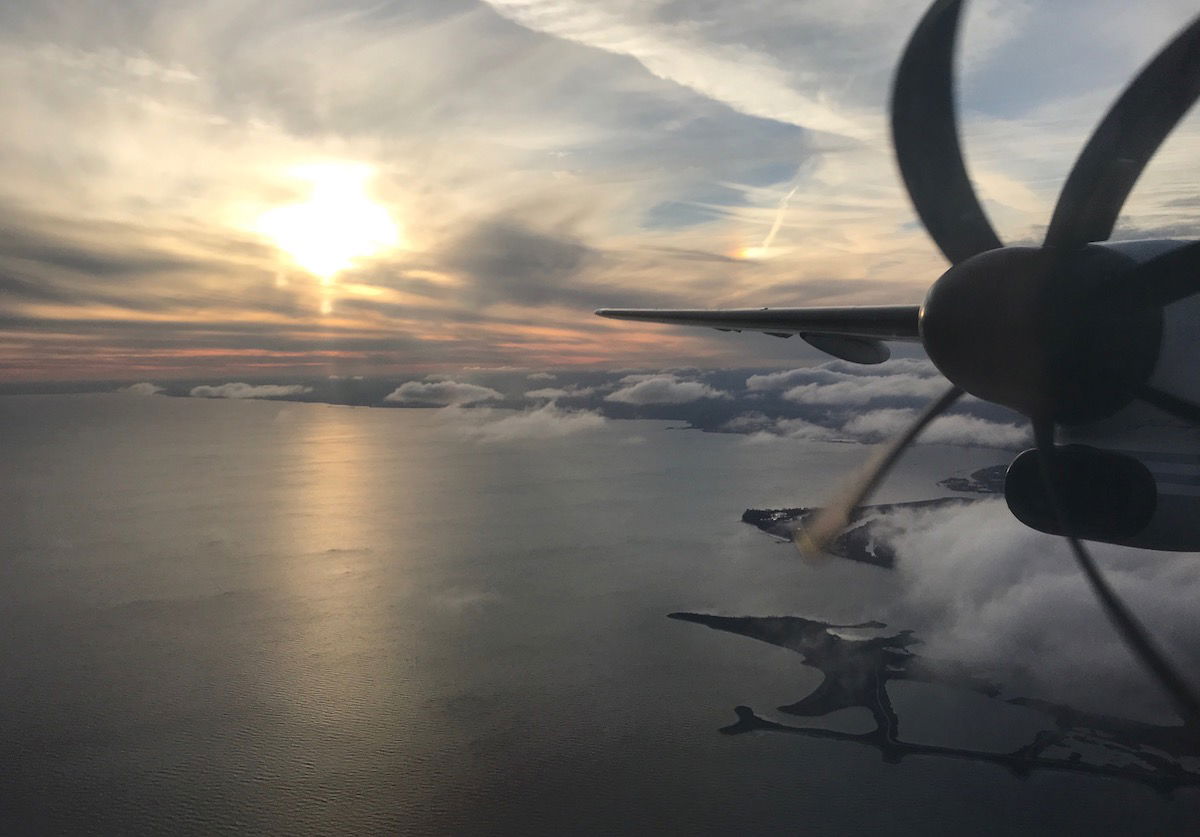 Reader Stephanie asked the following question in the Ask Lucky forum:
We've been exclusively using Barclays Mastercard as our every day spend and travel card. Hardly ever use Sapphire Preferred as we like to have one card that we both use as opposed to multiple cards. We have liked using this Mastercard. Is there any reason we should switch to Preferred or Reserve? What do you think of the Barclays Arrival Plus as THE primary card for everyday use?
This is an interesting question, largely because Stephanie talks about how she likes to have only one card that they use, rather than multiple cards. As I started crunching the numbers on this question, I was surprised by the conclusion I came to. I'll share my thoughts on her situation, and see if I can't slightly convince her to maybe use a two card strategy rather than one card strategy.
---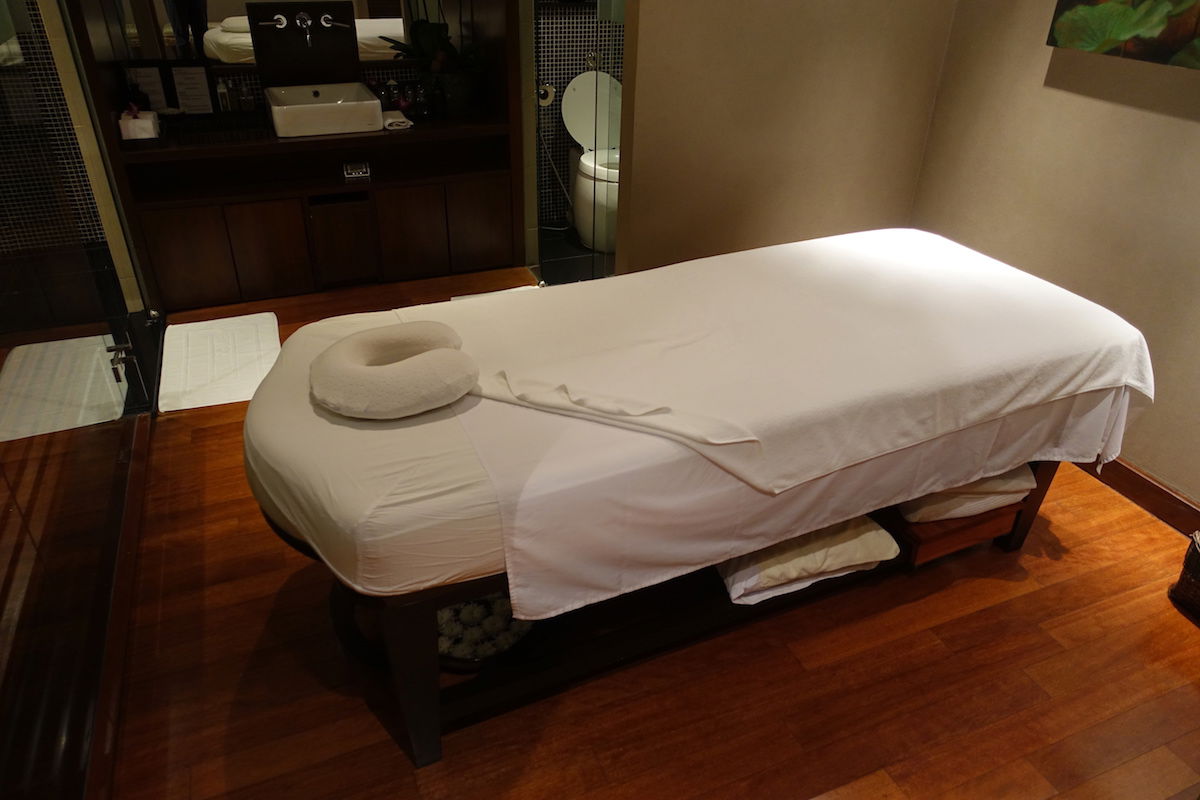 Last Saturday we flew from Bangkok to Hong Kong in Thai Airways' first class.
Thai Airways will always be a special airline for me. Back in "the good old days" I flew Thai Airways first class all the time, thanks to the excellent redemption values that were possible through Aeroplan and MileagePlus, though nowadays the redemption rates aren't quite as good, which gives me less reason to fly them. The last time I flew with Thai was in 2013, from Tokyo to Bangkok.
To start, Thai has phenomenal ground services in Bangkok — you're driven from check-in to the lounge, the lounge has semi-private rooms where you can relax, first class passengers are entitled to an hour-long full body massage, and then they also drive you from the lounge to the gate.
---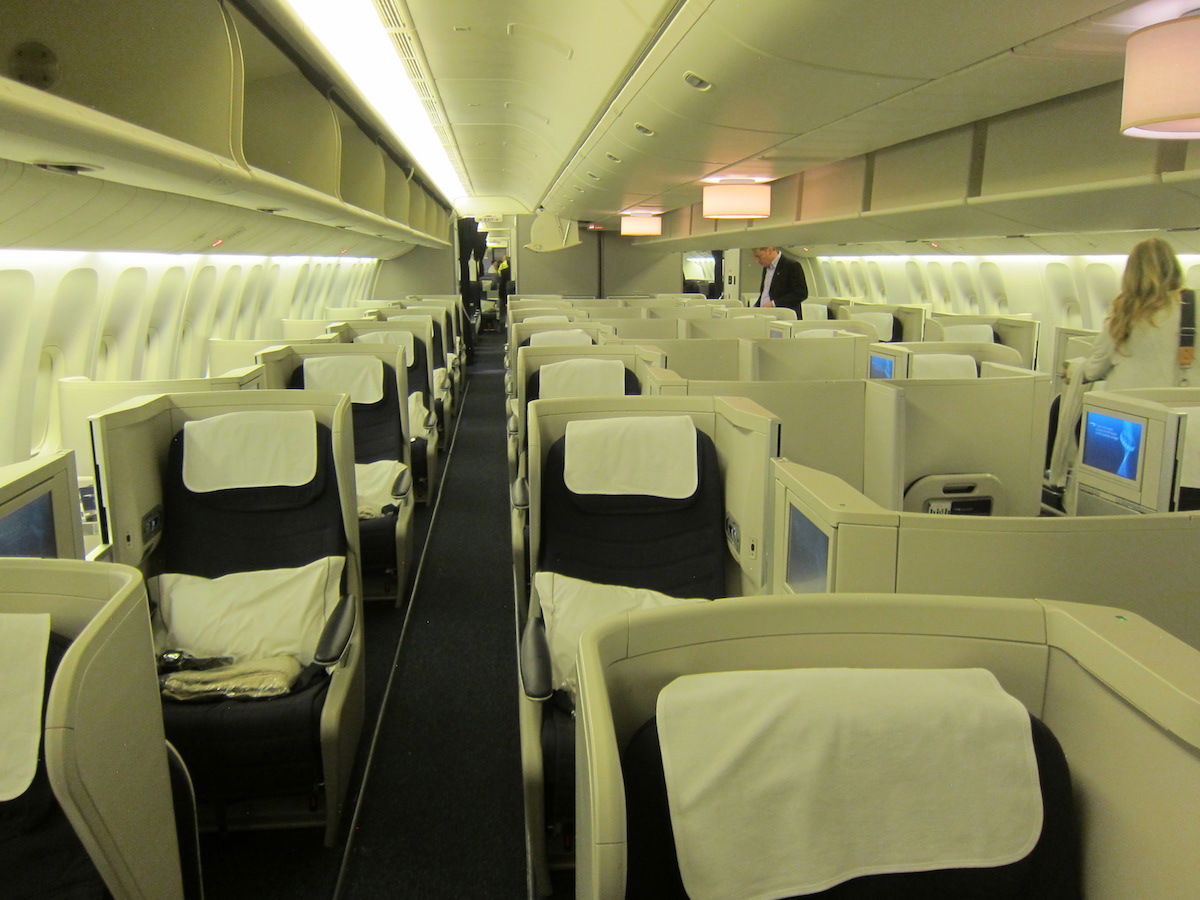 A few days ago I wrote about how the British Airways shopping portal is offering double Avios this weekend.
This offer is now live, and is a great opportunity for those in the US and UK to earn bonus points for online purchases this weekend.
This offer is available through Sunday, February 25, 2018, so if you have any online shopping you need to do, now is the time to do it.
---

TIPS: Earning Miles & Promos
9 Reasons To Get The Hyatt Credit Card
Amazing Qatar Airways Business Class Fare From Muscat To New York
Now Live: Double Avios With The British Airways Shopping Portal
Earn 1,000 American Bonus Miles For Hyatt Place & Hyatt House Stays
Good Qatar Airways Business Class Fares From The US To Asia (Including Qsuites!)
Why I Don't Care That The Blue Business Plus Doesn't Have A Sign-Up Bonus
The One Credit Card (Almost) Everyone Should Have
If You Could Only Use One Credit Card For Everyday Spend…
I'm Finally Getting The Amex Blue Business Plus Card!
Does Using The CardMatch Tool Count As A Credit Pull?
The British Airways Shopping Portal Is Offering Double Avios This Weekend
Amex Offers: Save $60 On A $300+ Kimpton Stay
The Amazon Credit Card Now Offers 5% Back At Whole Foods
Dishonest: Wyndham Rewards Changes Terms Of Promotion Without Notice (Again)
Marriott Improves Best Rate Guarantee
Special LifeMiles Promo For OMAAT Readers: Buy Miles With A 140% Bonus
LifeMiles Introduces New Monthly Subscription Plan
TRICKS: Redeeming Miles
The Three Programs You Should Never Transfer Your Chase Points To
United Is Offering 20% Off Awards To Porto, Reykjavik, Singapore, And Sydney
Etihad Eliminates Chauffeur Service On Award Tickets
Priority Pass Limits Access To Two "Lounges" To Outbound Flights Only
TRAVEL With Ben (Lucky)
Dear Cathay First: We Need To Talk
When Your Cathay Pacific Flight Attendant Used To Work For US Airways…
Six Unique Things To Do In Tokyo
Ugh: I Got The Flu While Traveling
Adventures In Calling TAAG Angola
My Experience Registering For Hong Kong's E-Channel Immigration
REVIEWS & Trip Reports
Review: Qatar Airways Business Class A320 Yerevan To Doha
Review: Yerevan Airport Lounge
Review: Hyatt Place Yerevan
Review: Armenia Marriott Hotel Yerevan
Review: The Gotham Hotel New York
Thai Airways 747 First Class In 10 Pictures
What Are Amtrak's New Interiors Like?
Review: The Historic Mizpah Hotel
NEWS & Updates
Congress Calls On American To Pay Some Of Their Employees More
Car Rental Companies Stop Offering Discounts For NRA Members
Qantas Is Moving To New York JFK's Terminal 8
Can Qatar Airways Revolutionize Economy?
No, These Two Words (Probably) Won't Score You An Upgrade On Your Flight
Oman Is Implementing New Visa Rules, No Longer Allowing Visa On Arrival
Cathay Pacific Adding Cape Town Flights As Of November 2018
American Is Eliminating The Cheering In Their Safety Video (Because There's Nothing To Cheer About)
Uber Express POOL: Uber's Lowest Cost Option Yet
Qatar Airways Becomes First Airline To Take Delivery Of Airbus A350-1000
Emirates Resuming A380 Service To Houston As Of June 1, 2018
Air Serbia Is Expected To Restructure
Air Canada Introduces Basic Economy Fares
Air Italy Plans Crazy Expansion, Including Leasing 30 Boeing 787s
I Have So Many Questions About This Lagos Airport Robbery…
Emirates To Begin Flying Between Bali And Auckland
PSA: Don't Use Airplane Air Nozzles To Dry Your Underwear
Air India Is Increasing Service To San Francisco As Of March 2018
Aseman Airlines ATR 72 Crashes In Iran, Killing 66 People
---
I hope everyone has a great rest of the weekend!