This might be the most seemingly-random hotel review ever hosted on One Mile at a Time, but I'm super excited to share it with you guys.
Last year I visited the town of Tonopah, Nevada and enjoyed a four-night stay at the darling and historic Mizpah Hotel.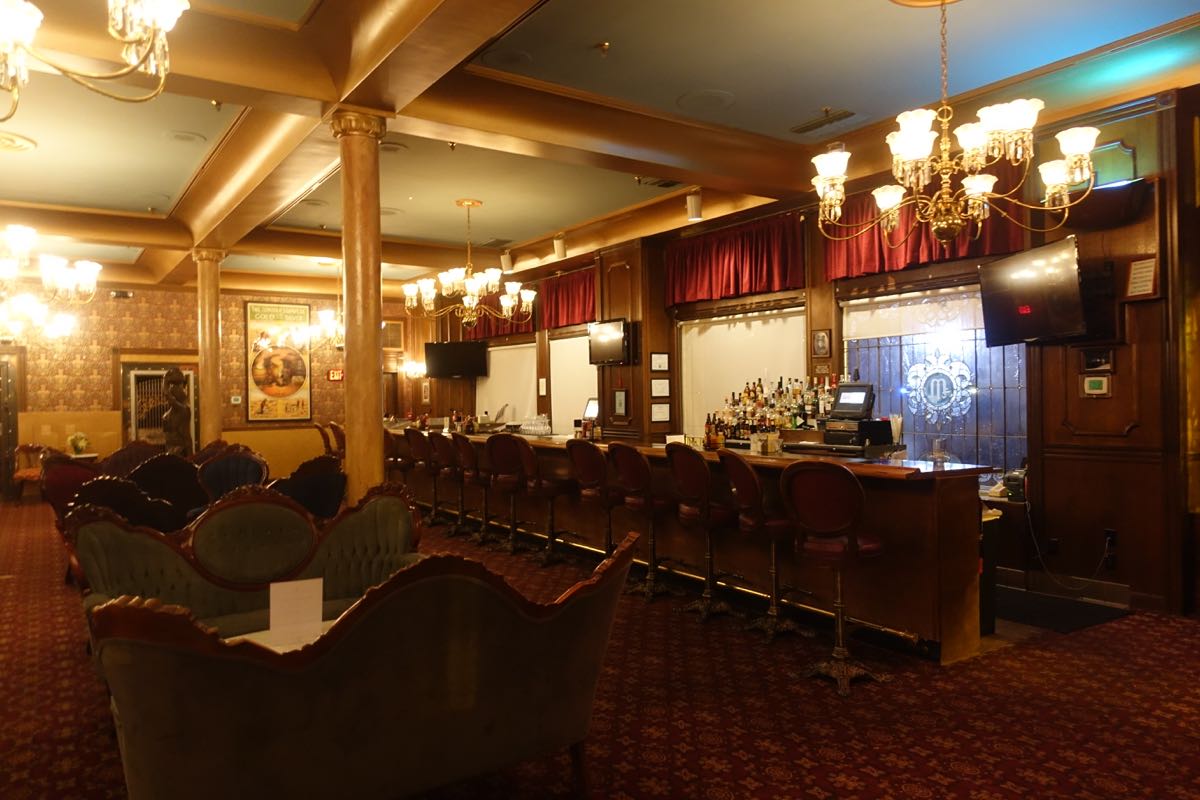 Mizpah Hotel lobby
"Where the eff is Tonopah?" I can hear you saying, which is an excellent question.
There is a very narrow subset of the population that have ever heard of this tiny community of fewer than 2,500 people, but the town has a ton of interesting history.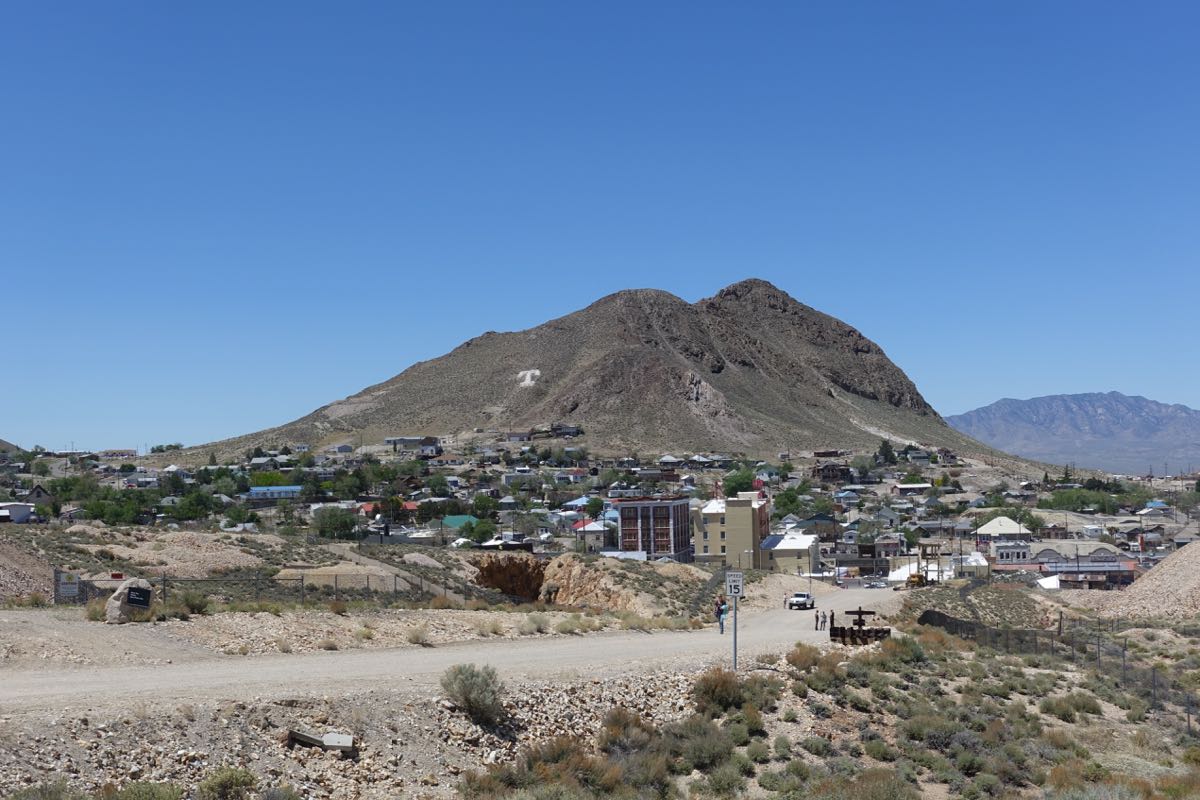 View of Tonopah, NV
Tonopah is somewhat in the center of Nevada. Roughly two hours from Death Valley, three from Las Vegas, and six or seven from the major California cities.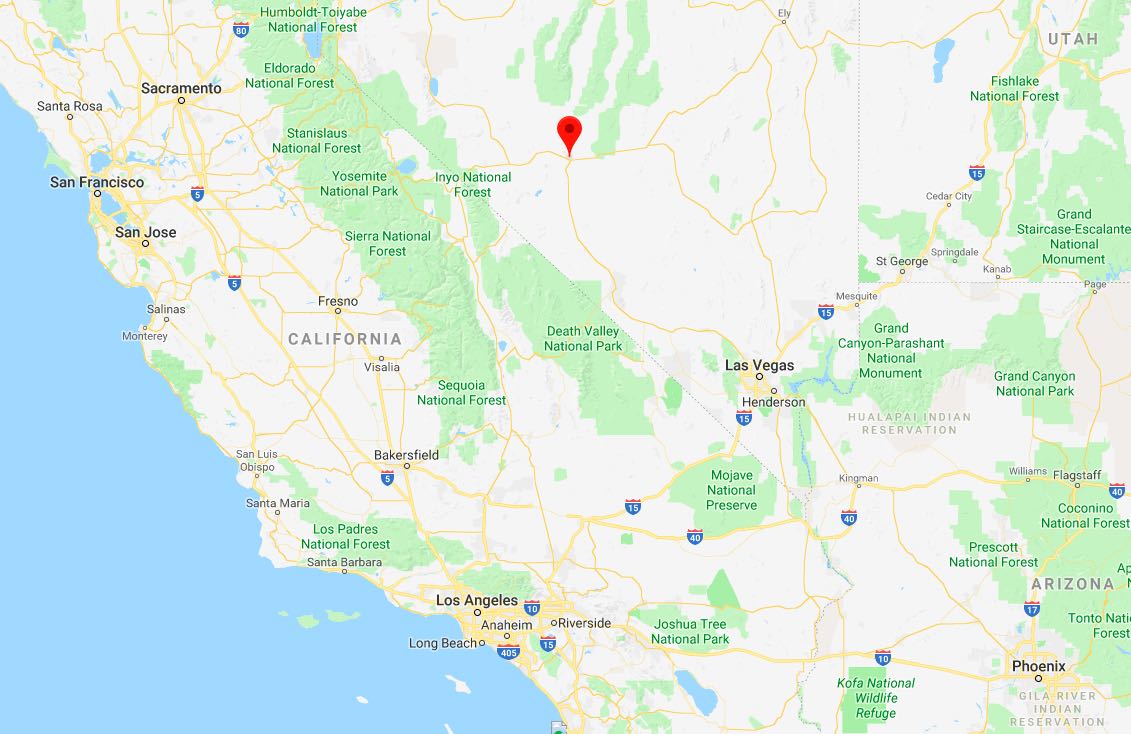 Tonopah map
During the mining boom in the early 1900s, Tonopah was a big deal. The mines around Tonopah were producing about a million dollars a year in gold and silver ore (about $25 million in today's dollars), so there was a ridiculous amount of wealth moving through the area.
And the Mizpah Hotel, with its grand public spaces, extravagant luxuries like steam heat, private bathrooms, and the only electric elevator West of the Mississippi, was the social center of the silver business.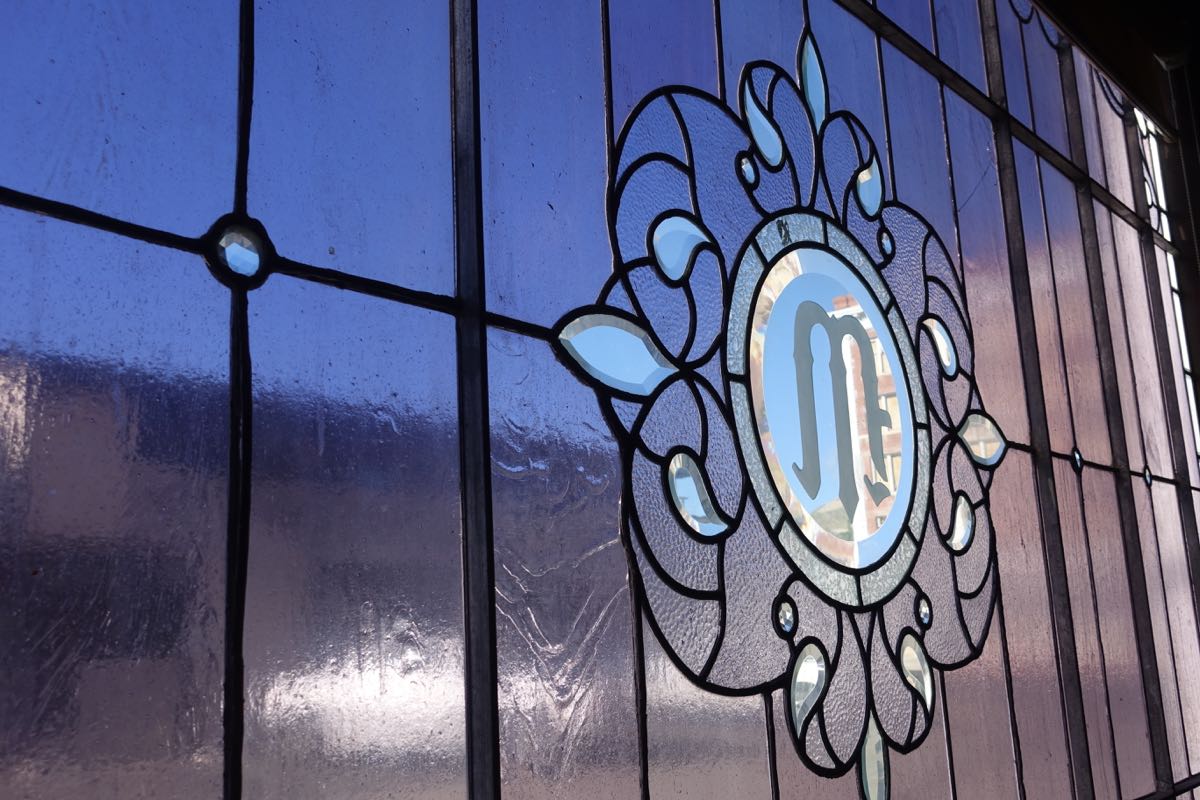 Imagine how expensive it was to install these windows in 1907!
Today Tonopah doesn't have nearly as much going on (though there are a few tempting reasons to spend a night or a weekend here), and the Mizpah Hotel has been restored.
We were there over Jim Butler Days, which is as close to peak season as Tonopah gets, so our 4-night stay (booked with the Citi Prestige® Card, of course) averaged ~$140 a night.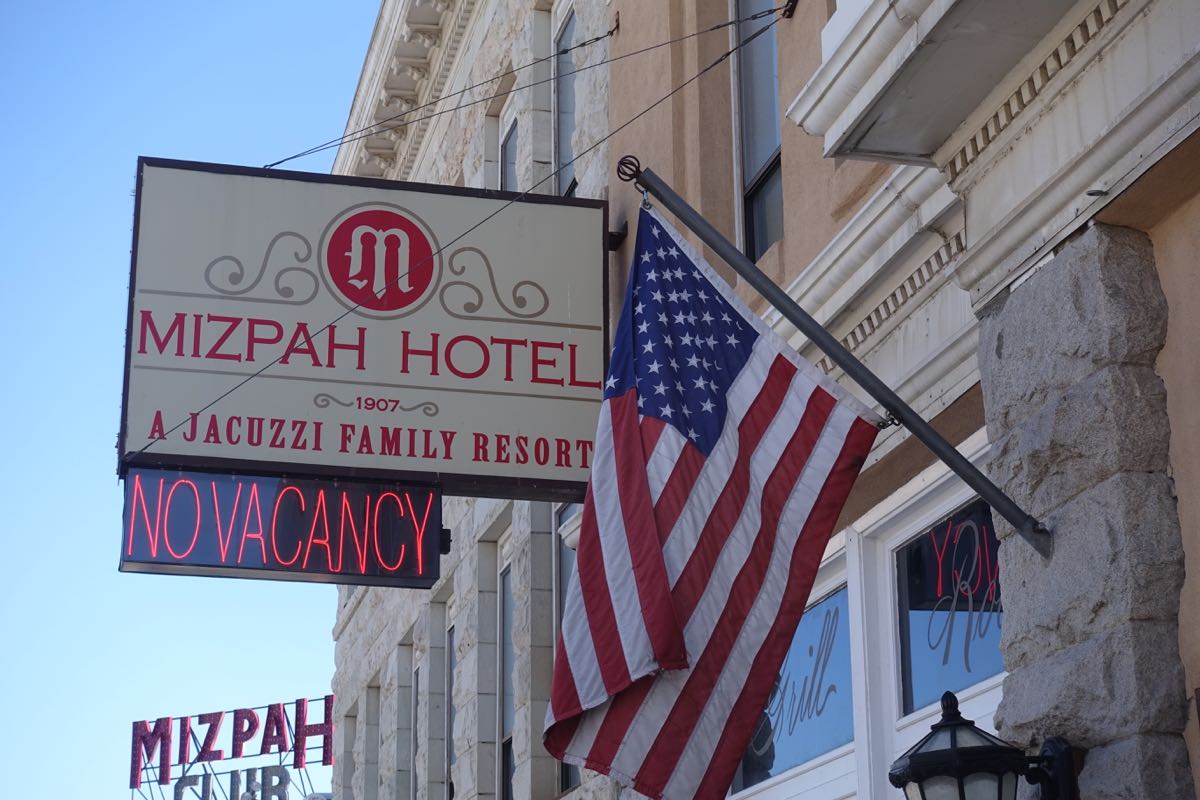 Mizpah Hotel exterior
Walking through the front doors feels like stepping through a time machine or onto the set of a Western movie.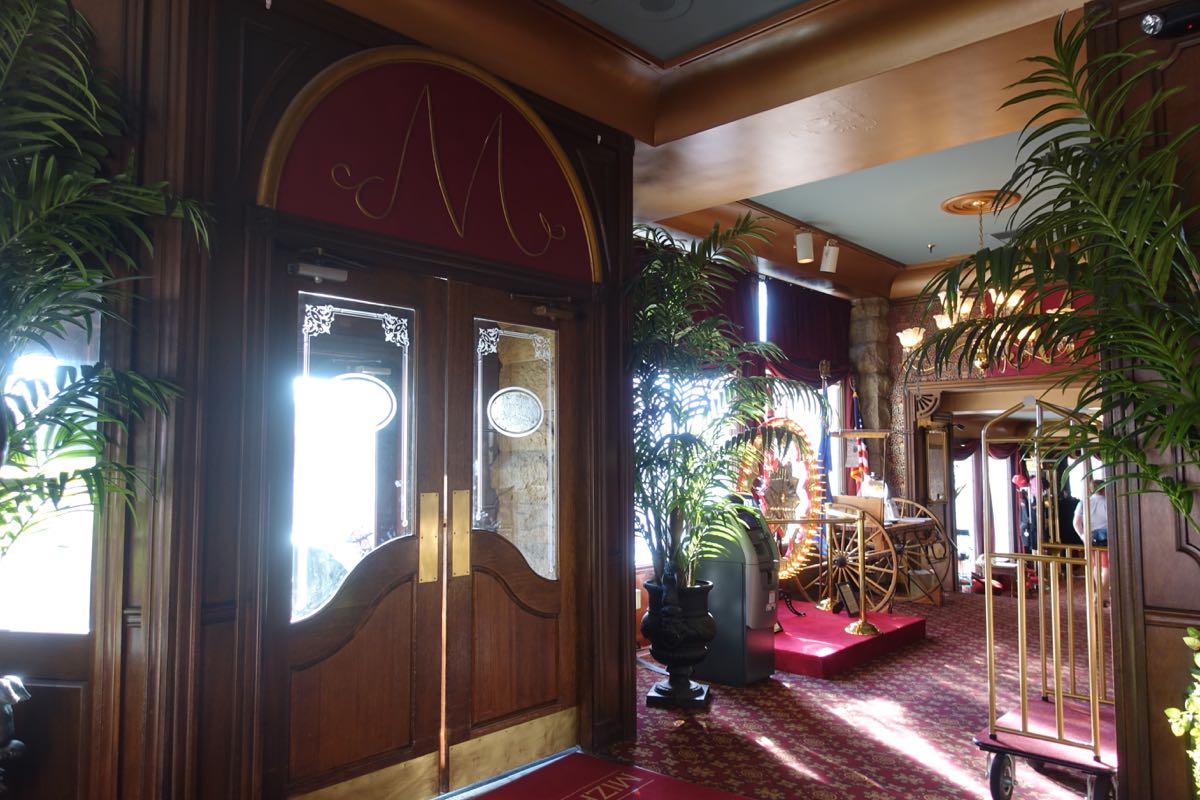 Mizpah Hotel lobby
I mean, look at the front desk: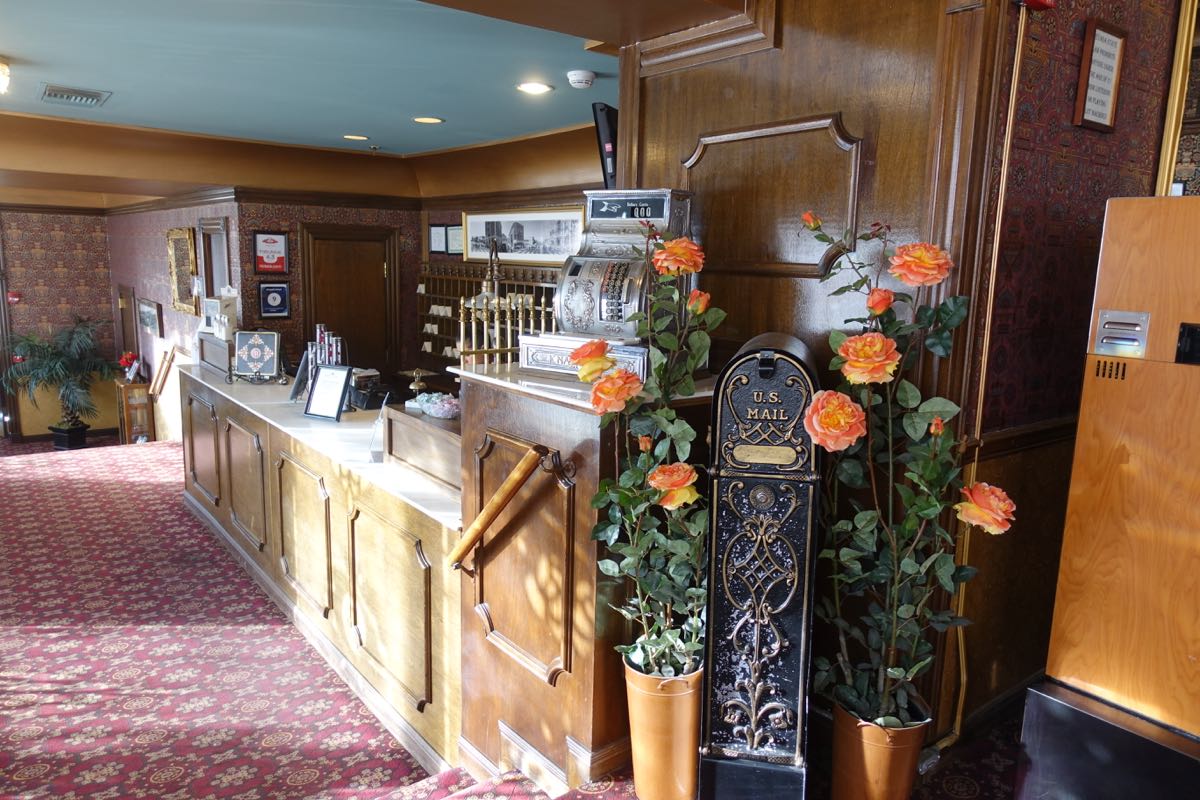 Mizpah Hotel lobby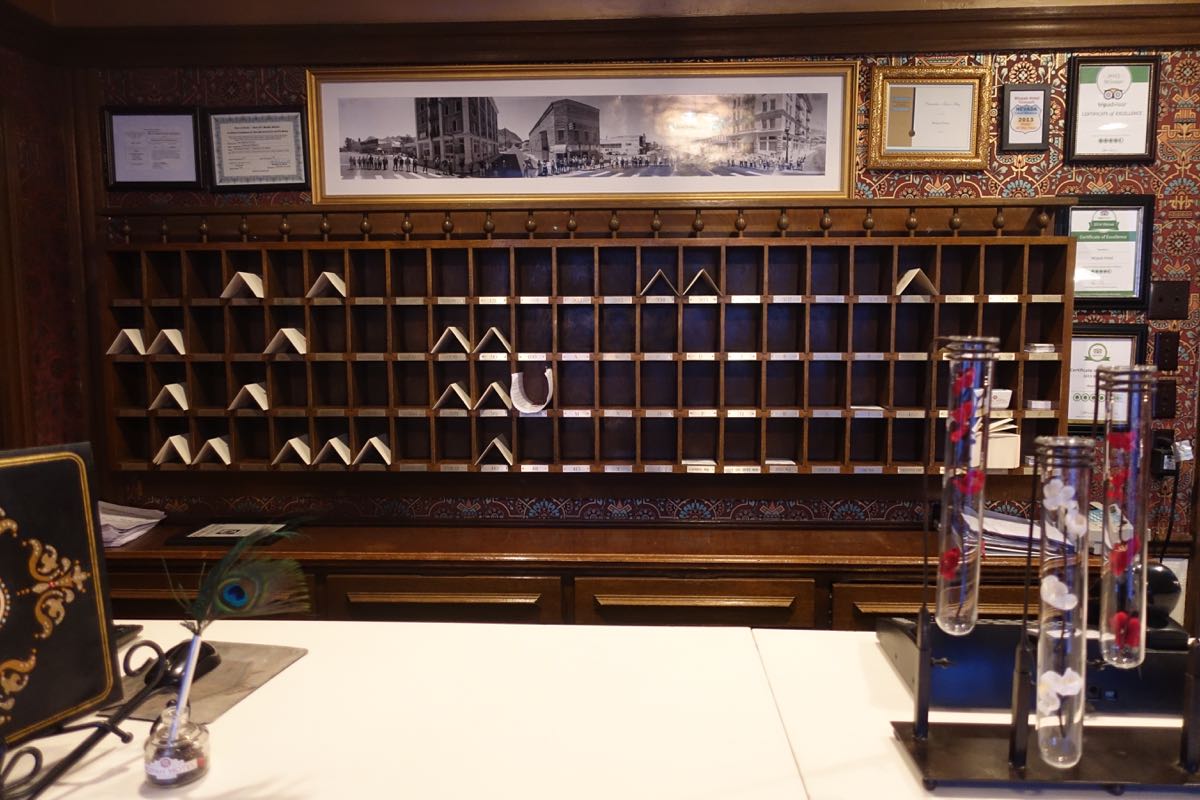 Mizpah Hotel front desk
As you'd expect from an old hotel in a mining town, the Mizpah is rumored to be haunted. There are marketable ghosts on the upper floors (the hotel boasts about The Lady In Red — a prostitute that was murdered in a lovers quarrel), and the hotel has a journal at the front desk for guests to record sightings.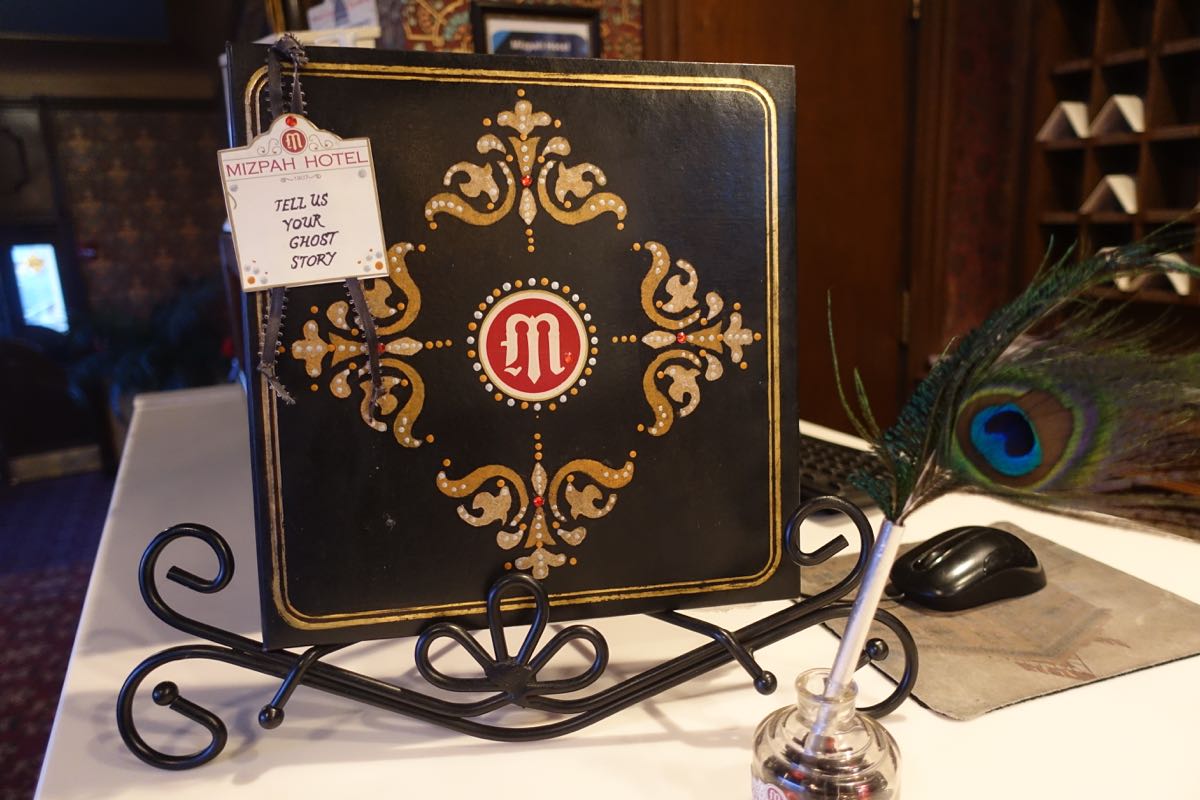 Mizpah Hotel ghost book
The locals, however, insist that the ghosts worth being aware of are those of the various miners who were murdered by their business partners in the basement.
Apparently silver deposits were stored in the basement safe-deposit boxes of the Mizpah on occasion, and with possession being 9/10ths of the law in mining towns, ownership was…let's say frequently contested.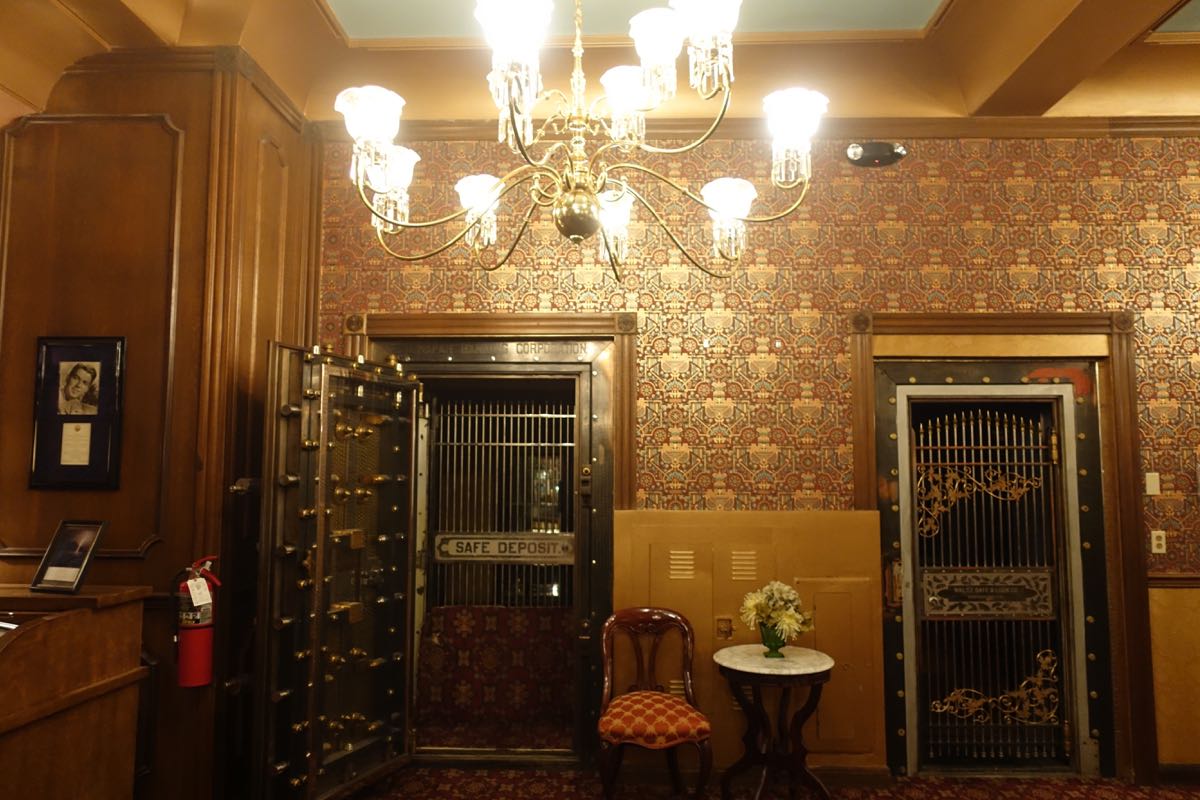 Basement elevators — not recommended
But hotel guests don't have access to the basement, and these particular spirits don't seem to come upstairs, so I wouldn't worry about unexpected visitors too much.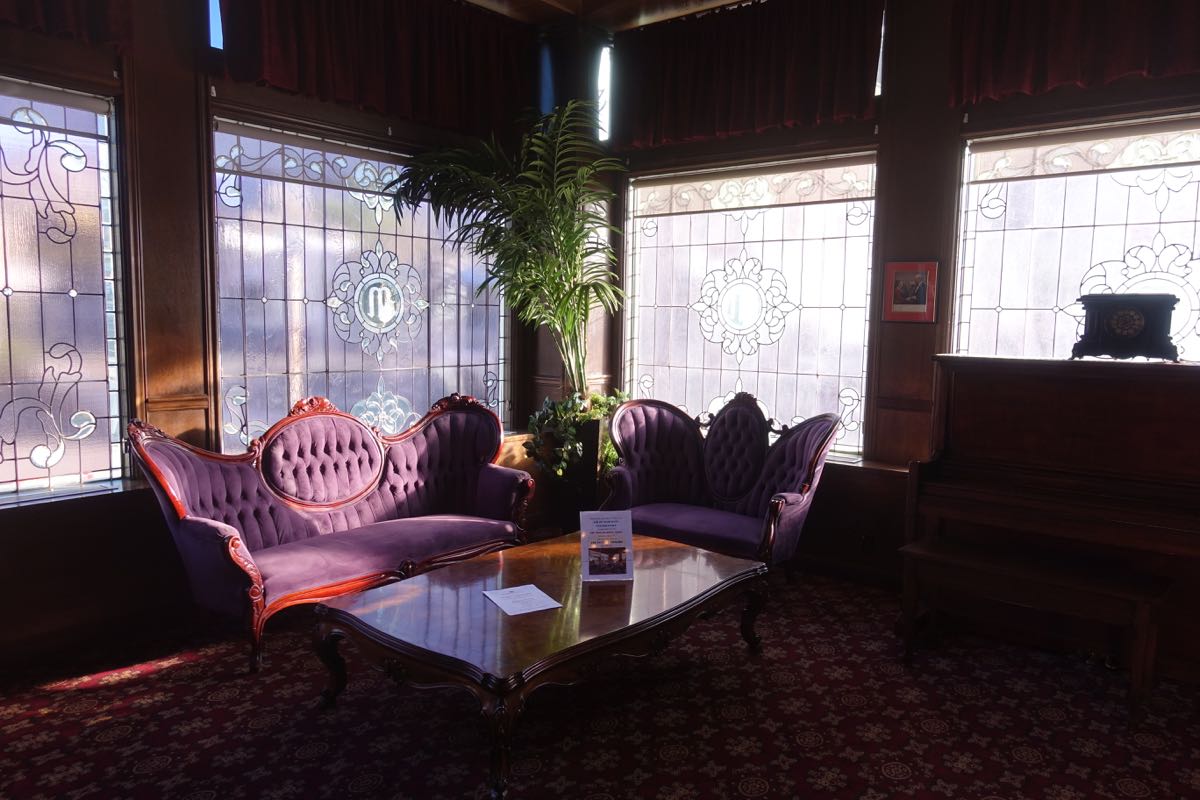 Mizpah Hotel lobby
(We saw no ghosts of any caliber during our stay).
Check-in was efficient and friendly, and we were assigned a room on the fourth floor. The elevator is original, with vintage permits displayed.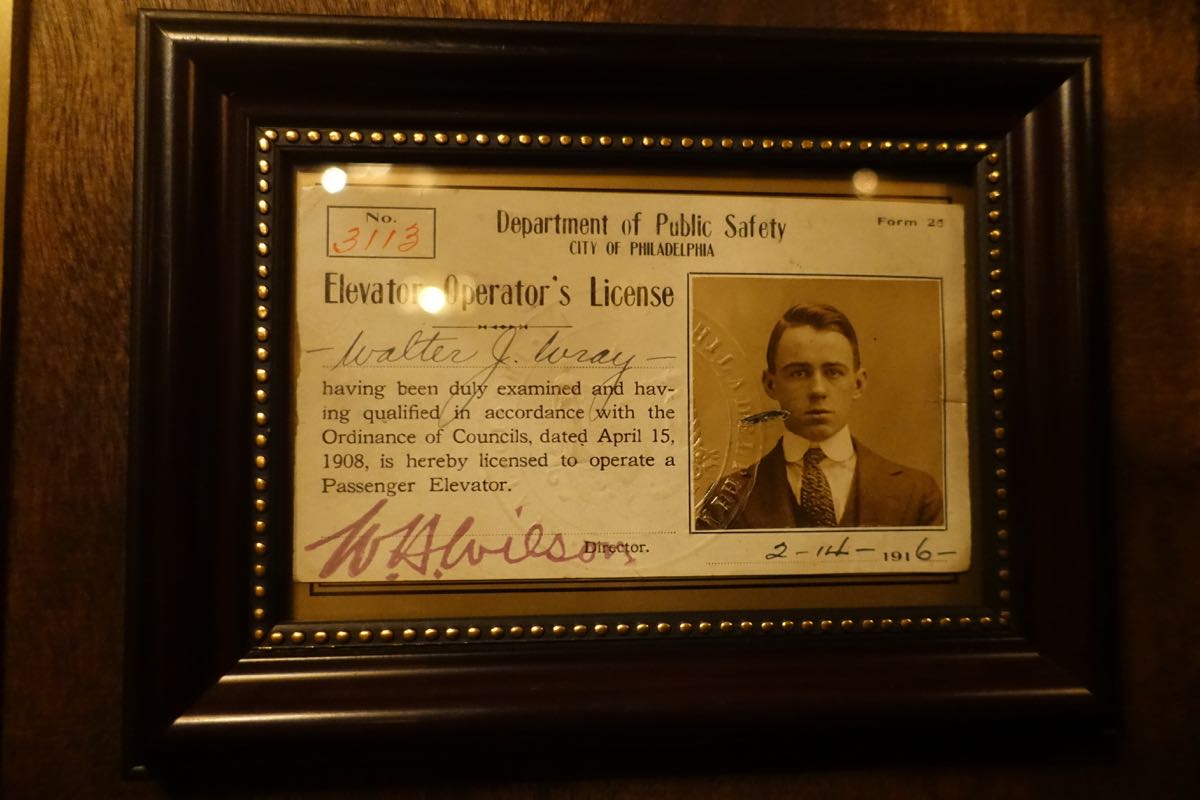 Vintage elevator permits
The hotel is obviously proud of its history, and each room is named for someone from Tonopah's past, with an info plaque posted by each door. Our room, 411, was named after George Wingfield, who started building his fortune in Tonopah and became a powerful figure in Nevada.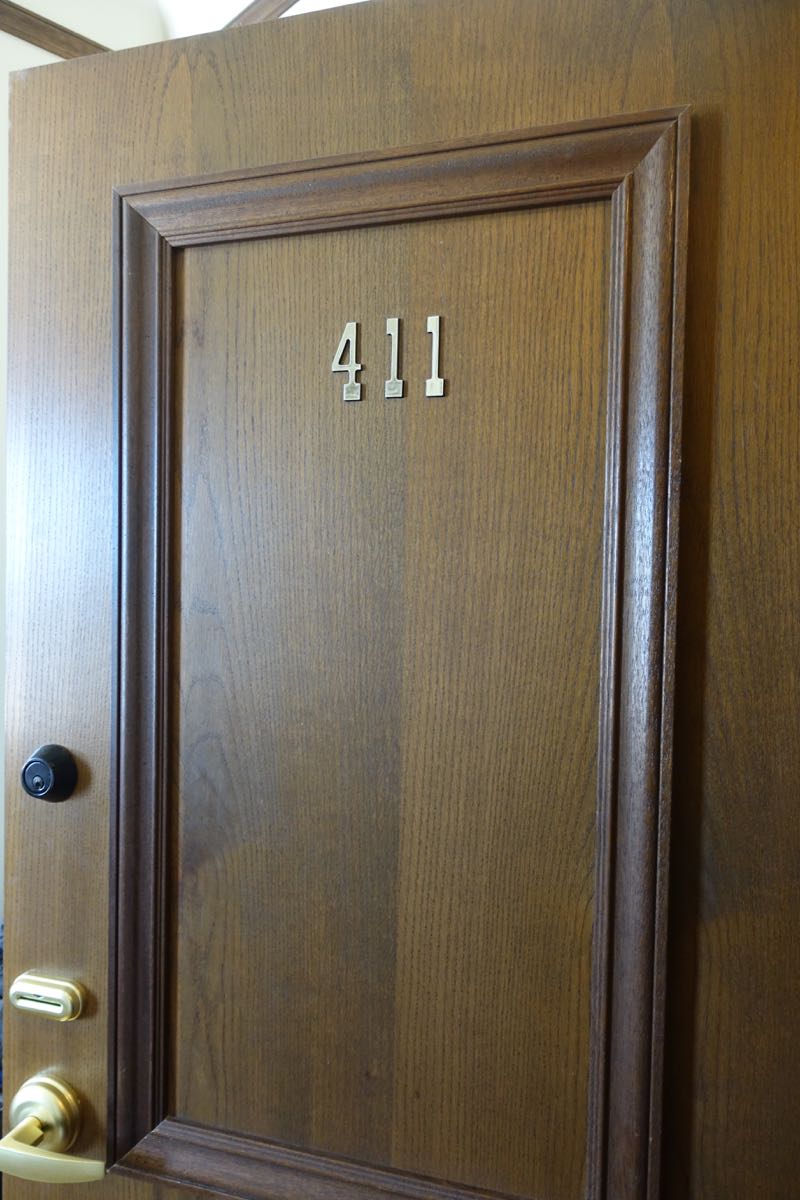 Guest room doors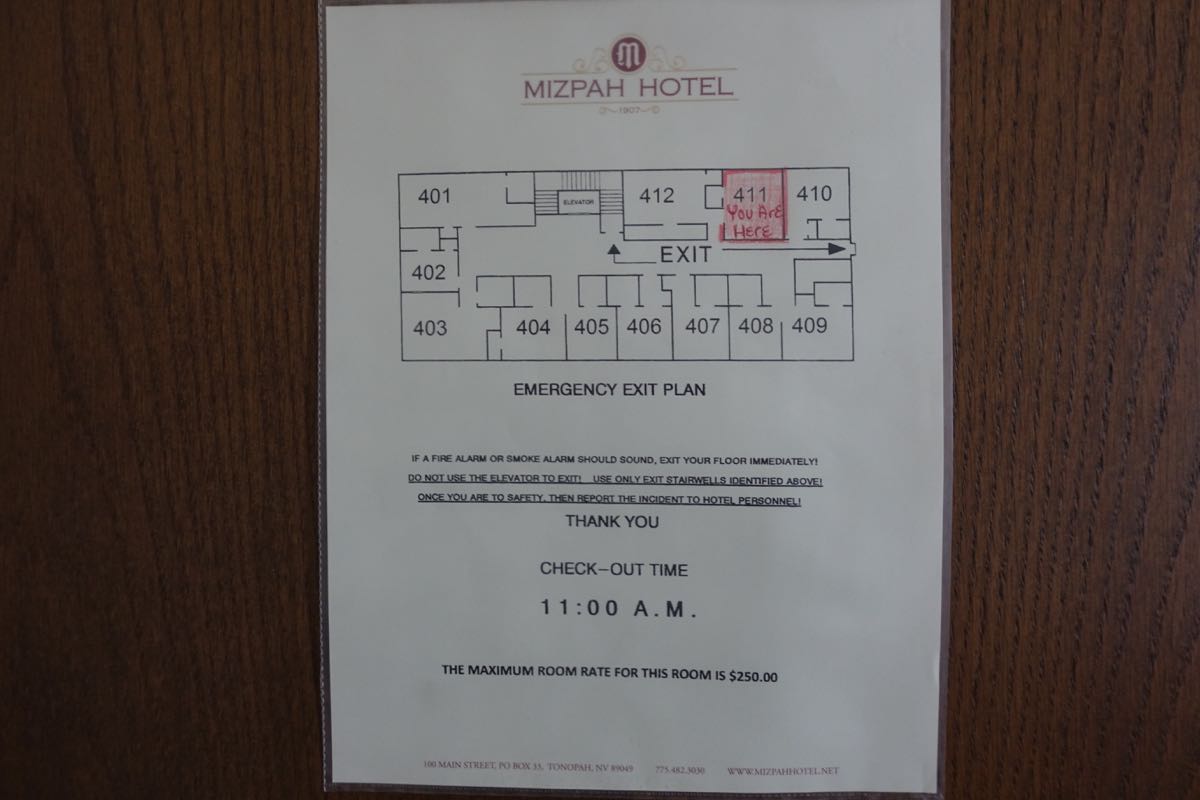 Mizpah floorplan
In modern times, the Mizpah is obviously no longer considered a luxury hotel (we're talking a property with a peak season rate of less than $150/night), but the room was nicely decorated, and impeccably maintained.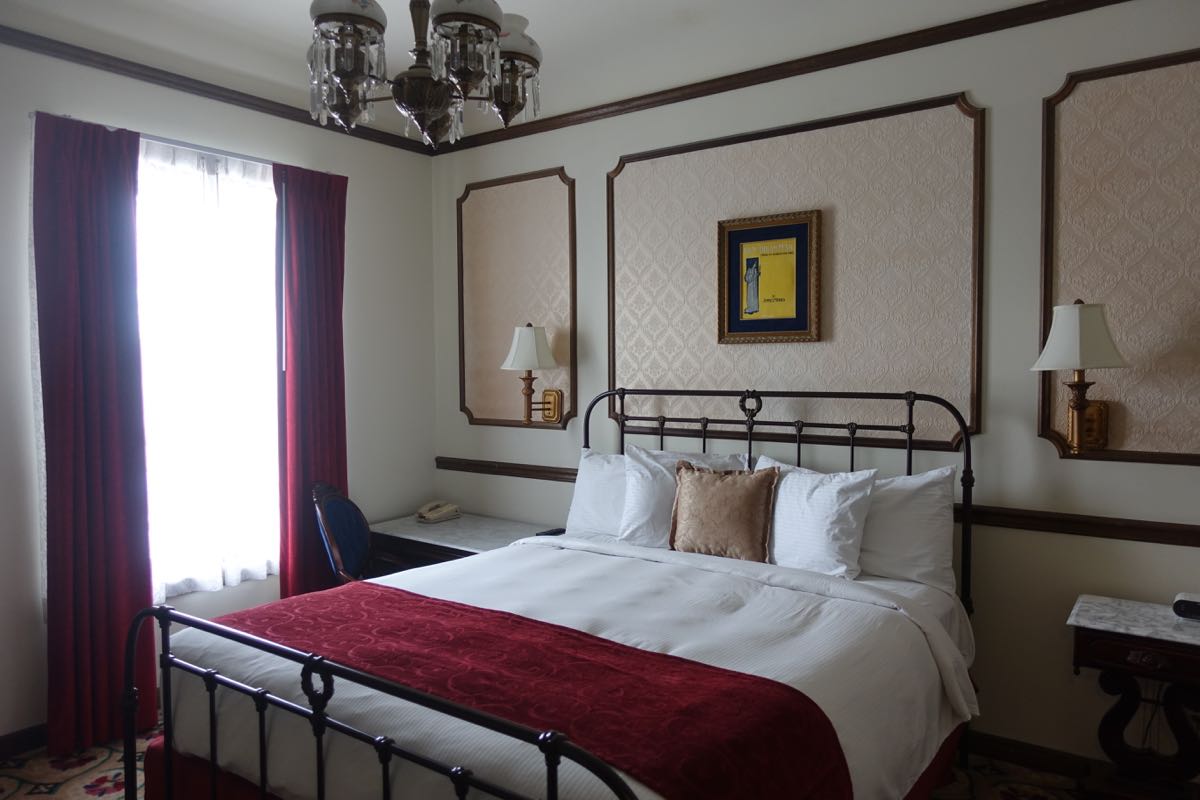 King guest room
The furnishings, while not all original to the hotel, are for the most part of an appropriate era (or made to look correct, at least).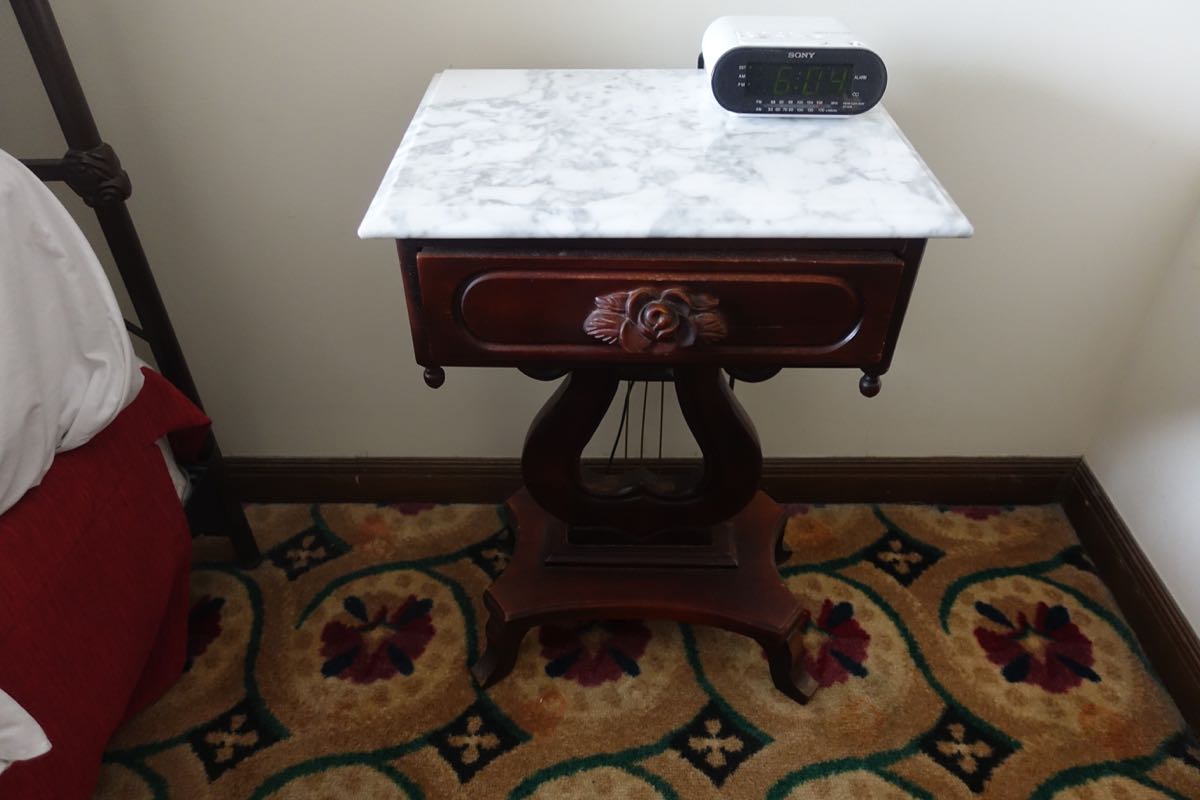 Mizpah guest room
The downside to that is that the ergonomics are horrible — this was one of the least comfortable desks I've ever worked from, but since the Internet is awful everywhere in Tonopah, I wouldn't really recommend the Mizpah for a working holiday anyway.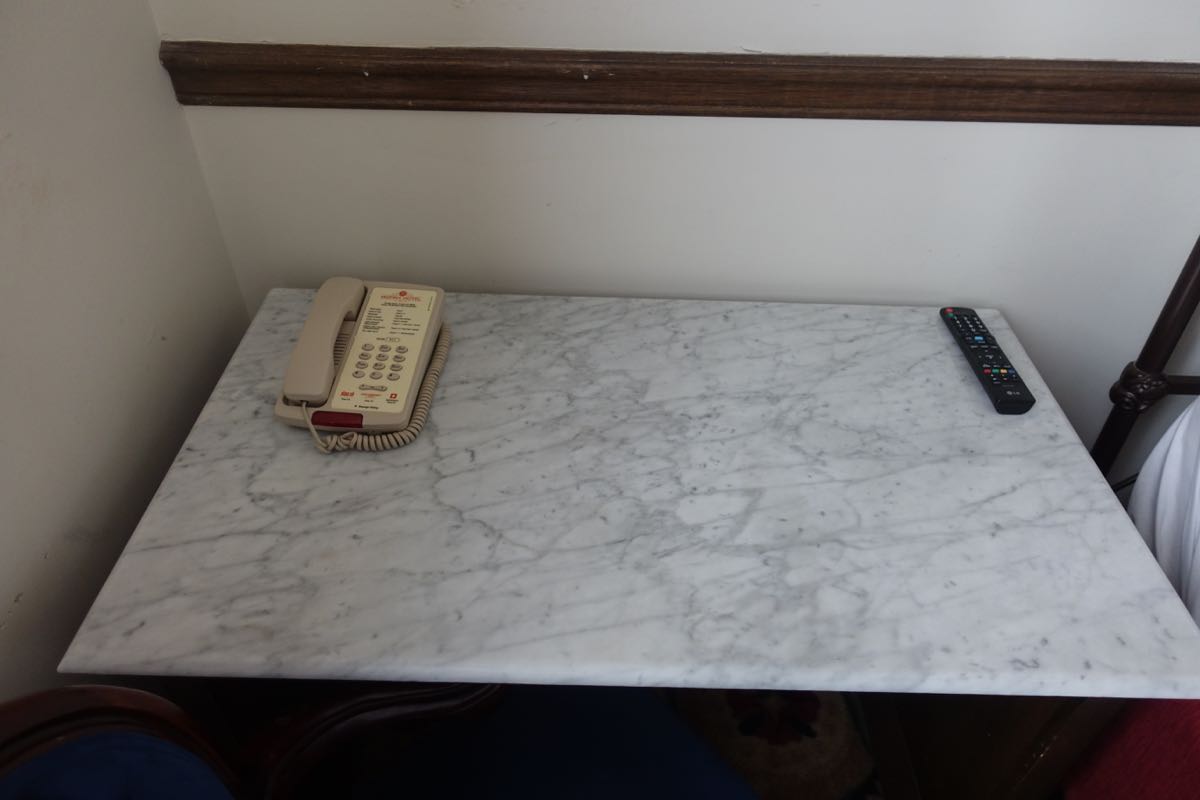 Desk/nightstand combo
While the room was basic, it did have all the essentials, including a TV mounted on the wall. I almost wish they'd skipped this to help maintain the historical character, but I get that other people like watching television.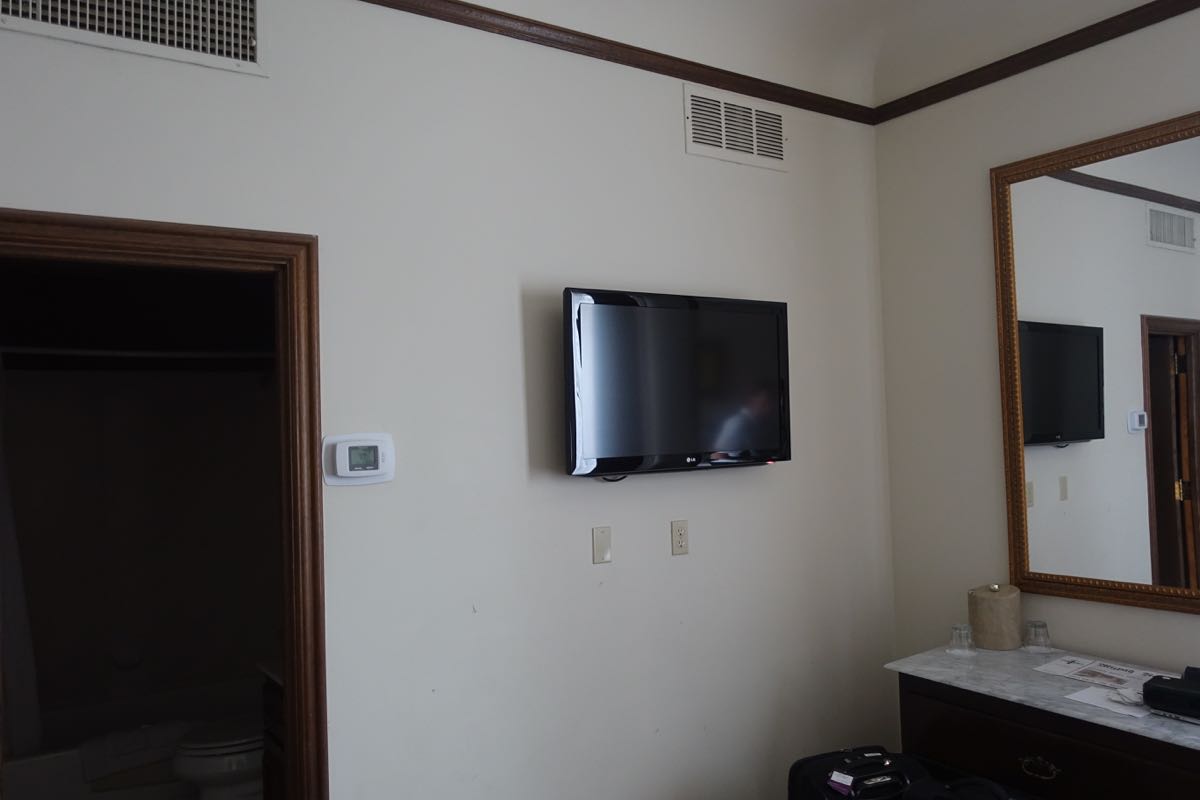 Mizpah guest room
There was also a cute mock-newspaper with information about the original hotel and the restoration.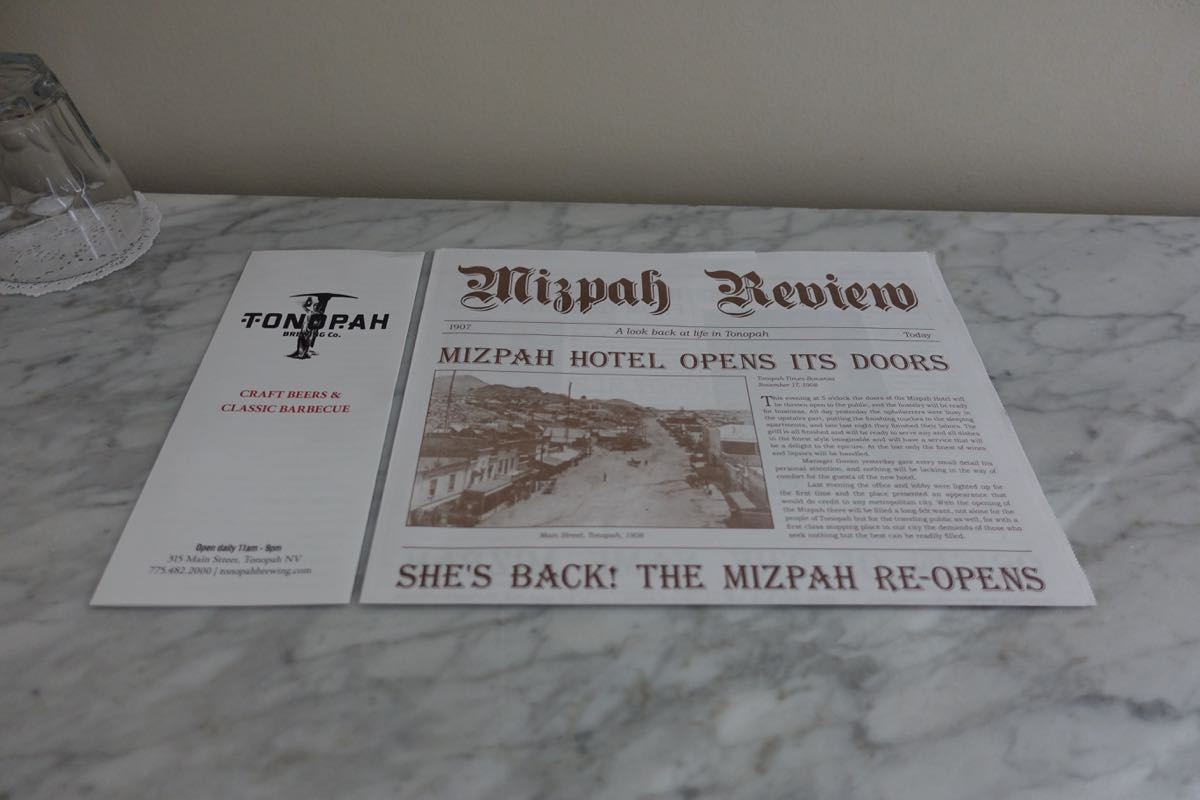 Mizpah newsletter
The bathroom was small, but workable, with customized toiletries.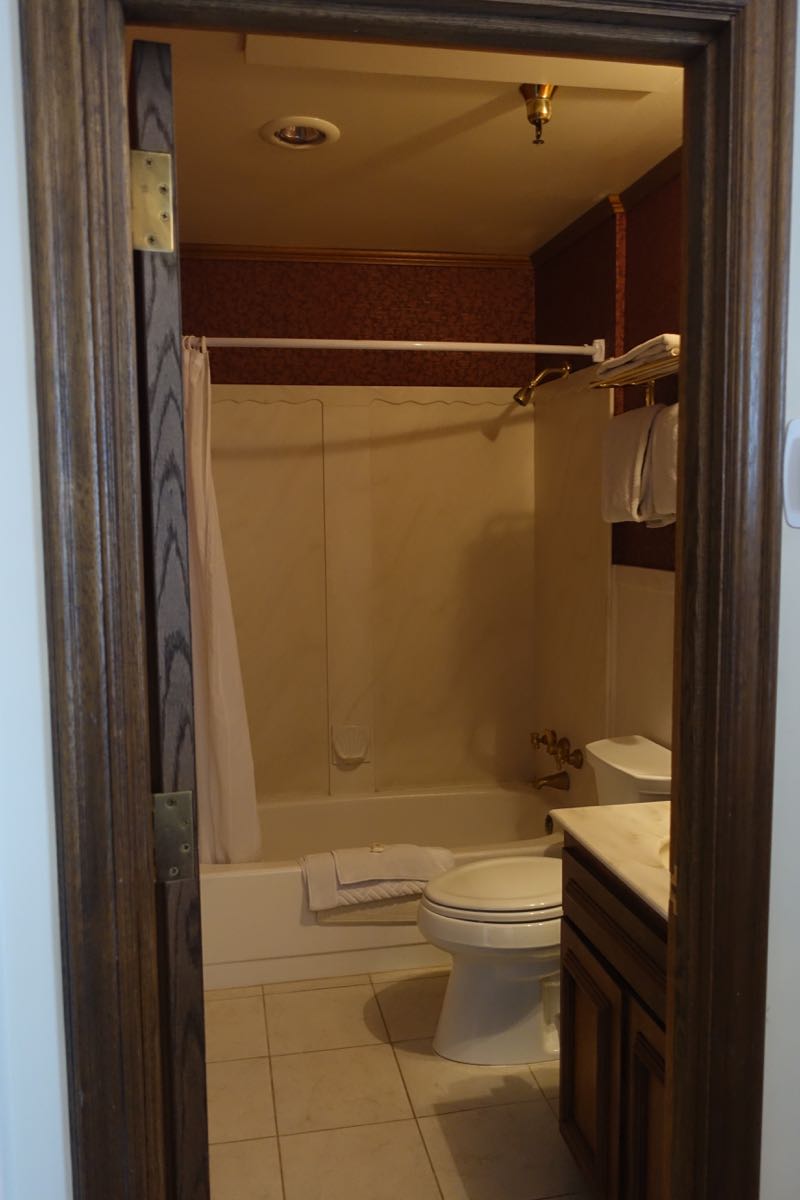 Mizpah bathroom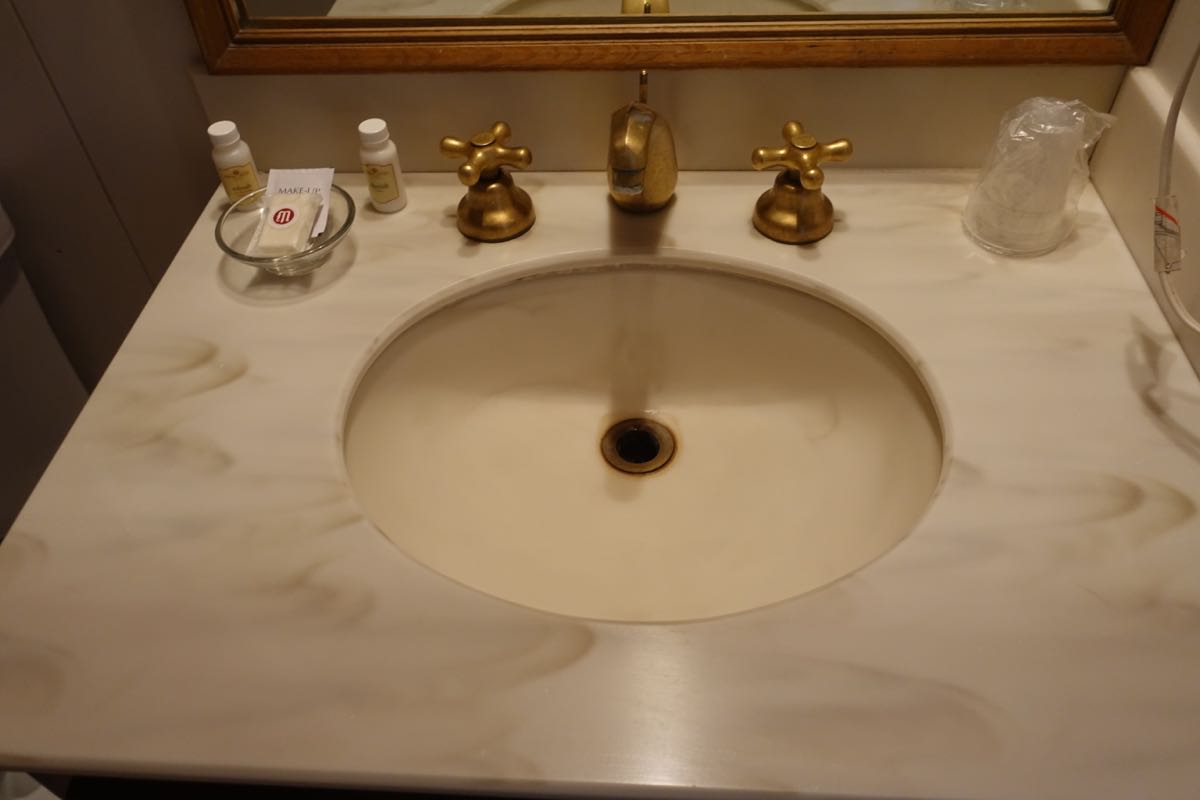 Mizpah bathroom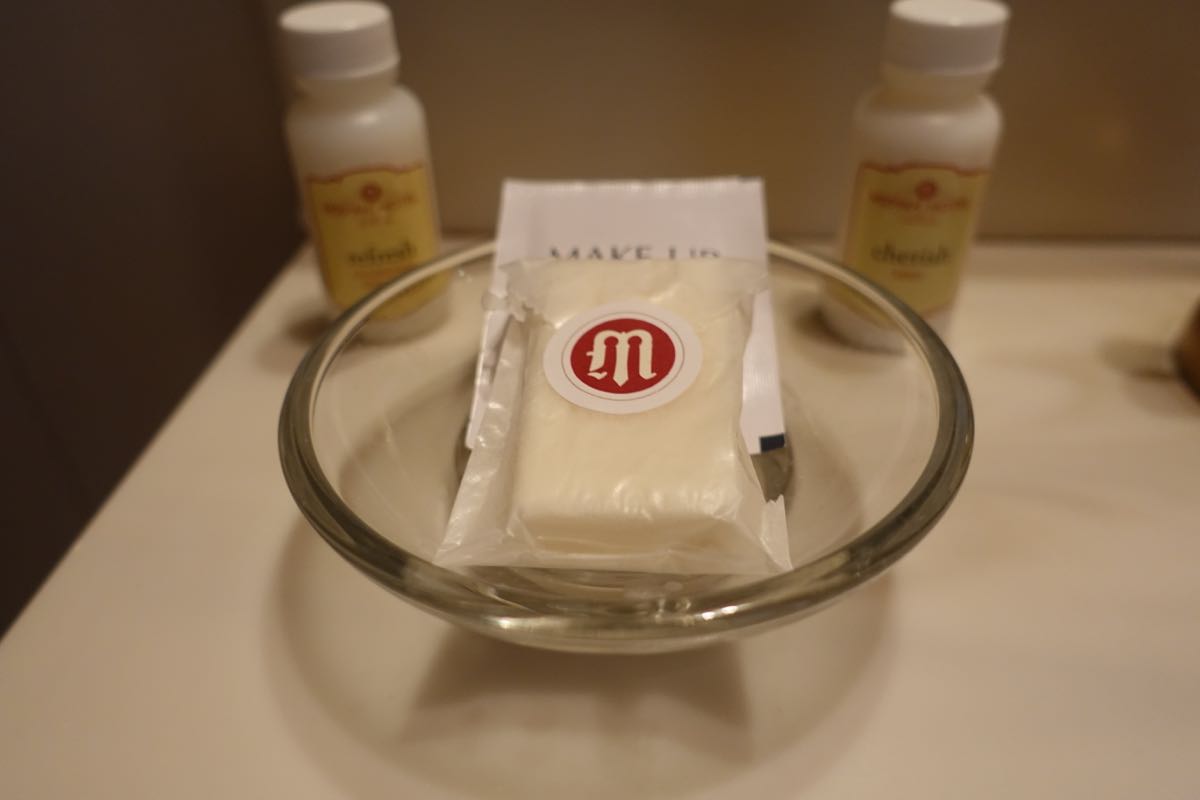 Mizpah toiletries
As I understand it, one of the goals during the restoration was to preserve as many of the original pieces as possible. The old gravity-chain toilets were all sold off and replaced (my aunt has one of the originals in her guest bathroom now), but other bathroom fixtures were reused when possible.
The result is that each bathroom is slightly different — ours had the original solid brass Rolex faucets and a modern tub, while my mom's room down the hall had more current hardware with one of the original cast-iron clawfoot tubs.
https://www.instagram.com/p/BUgNyY_gsqT/?taken-by=tebfunk
Each morning, from 6AM to 9AM, hotel staff provided a coffee cart on each floor. The hotel was completely full, and the coffee and cups were constantly replenished, which I found really impressive.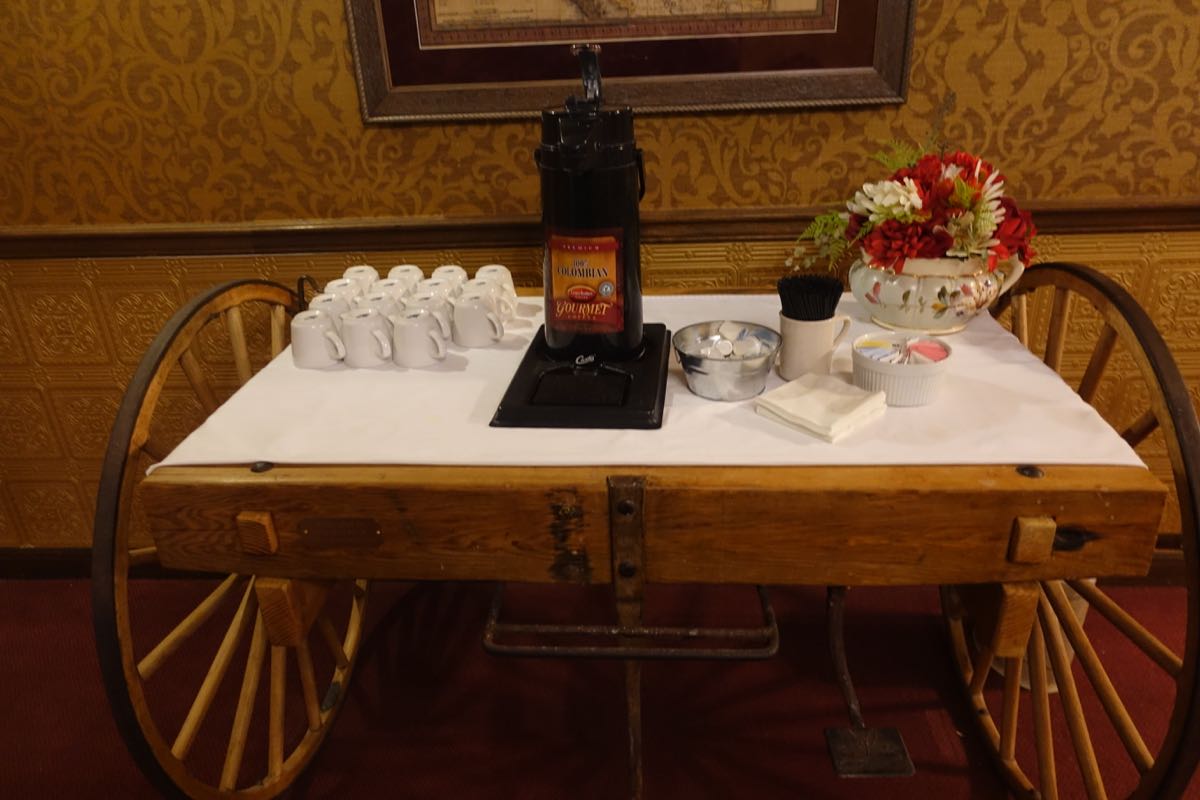 Mizpah complimentary coffee
The Mizpah has two restaurants, the fine-dining Jack Dempsey room, and the more casual Pittman Cafe.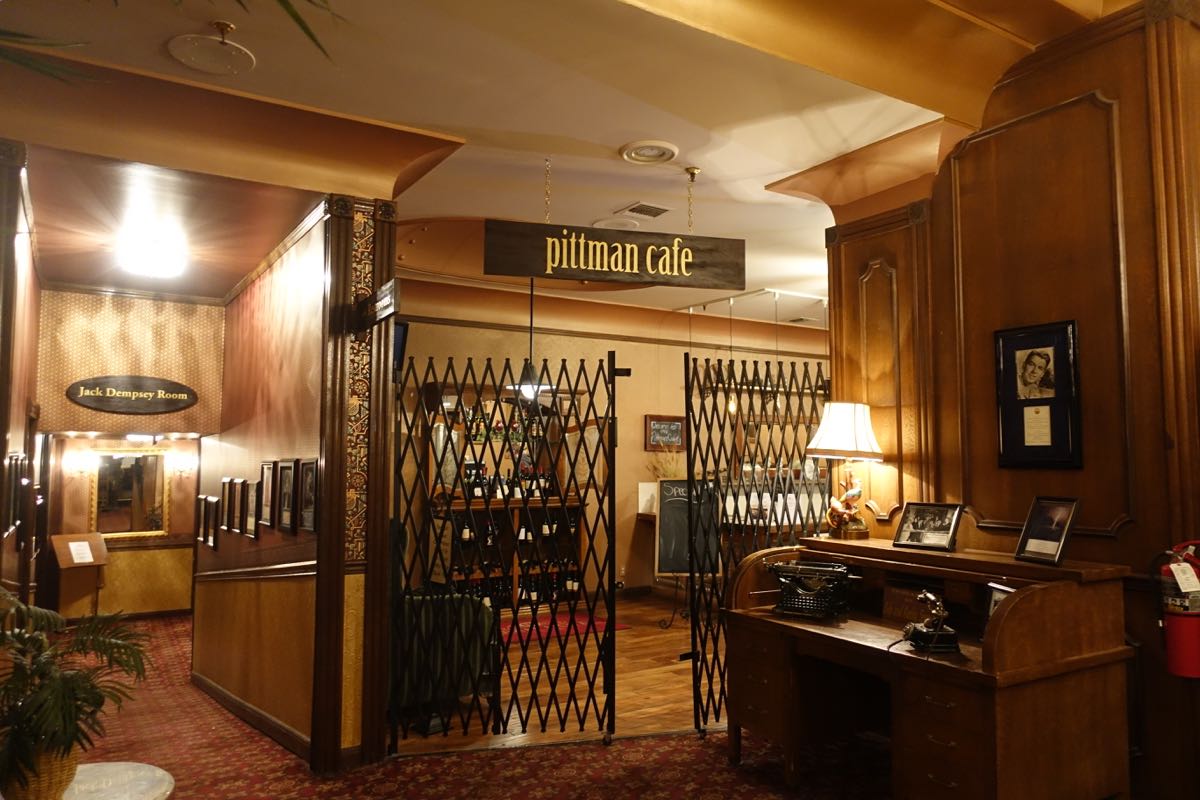 Mizpah restaurants
We went to a private reception in the Jack Dempsey room the night we arrived (my cousin Heather's parents were Queen and King of the festival we were in Tonopah to attend, and they had the coronation there), but we otherwise didn't eat there.
We did have breakfast in the cafe one morning, which was just adorable.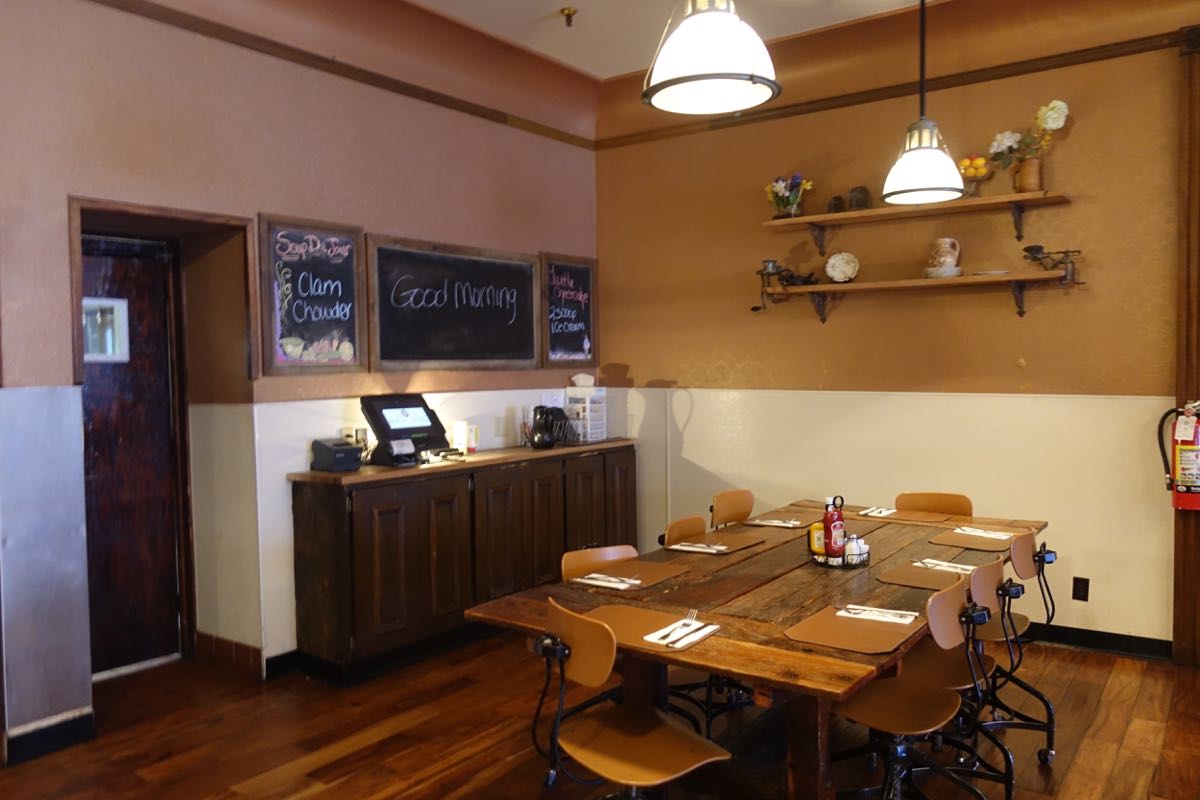 Mizpah hotel cafe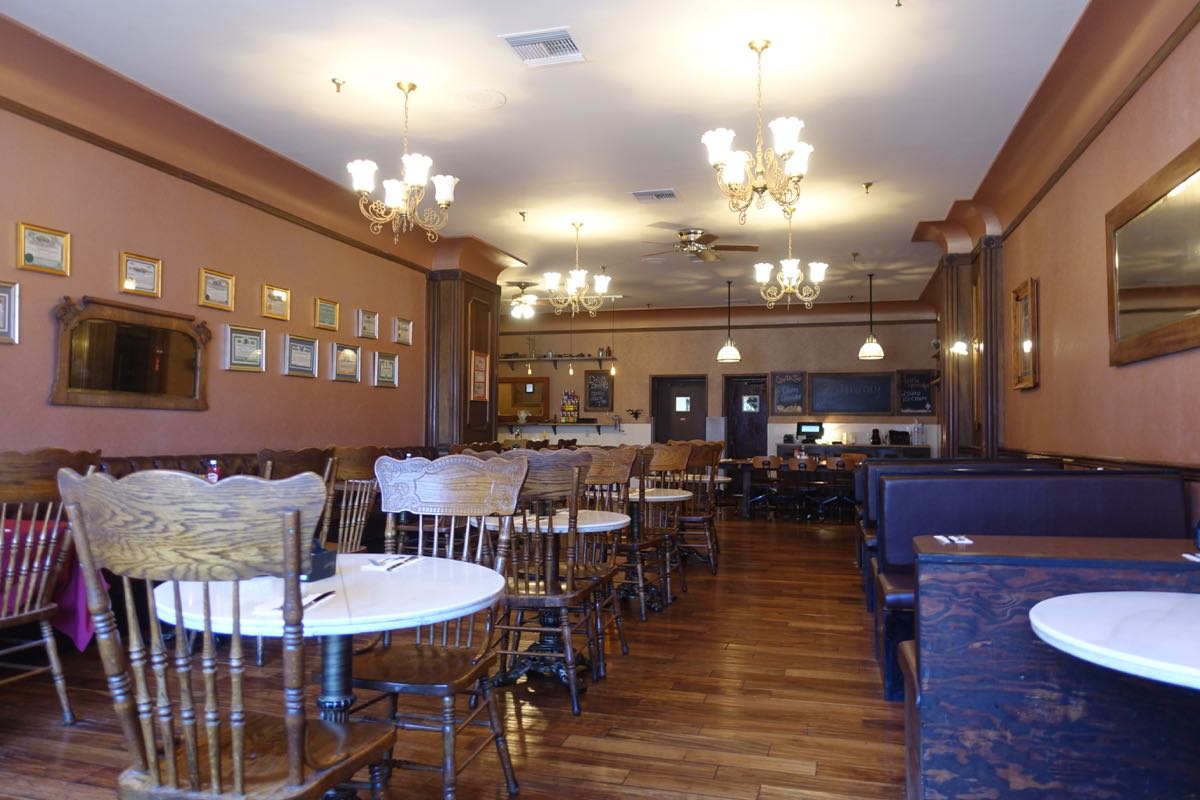 Mizpah hotel cafe
The menu is definitely "diner in the American West", so obviously the thing to order is the chicken-fried-steak: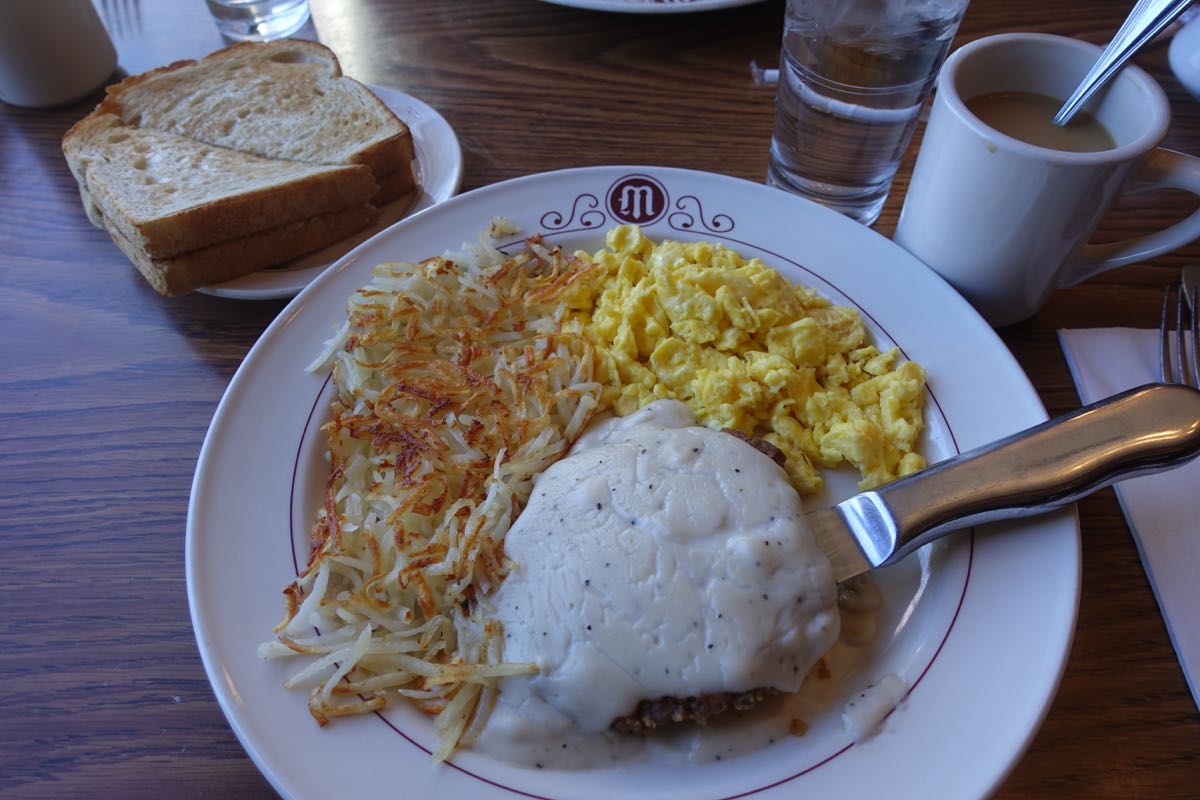 All the carbs and calories
The lobby bar was packed the entire weekend — the only time I could get pictures without a mass of people was on the day we checked out with a 5AM departure time — I don't know if this is common, or a symptom of festival weekend, but it was fun to see so many people enjoying the space.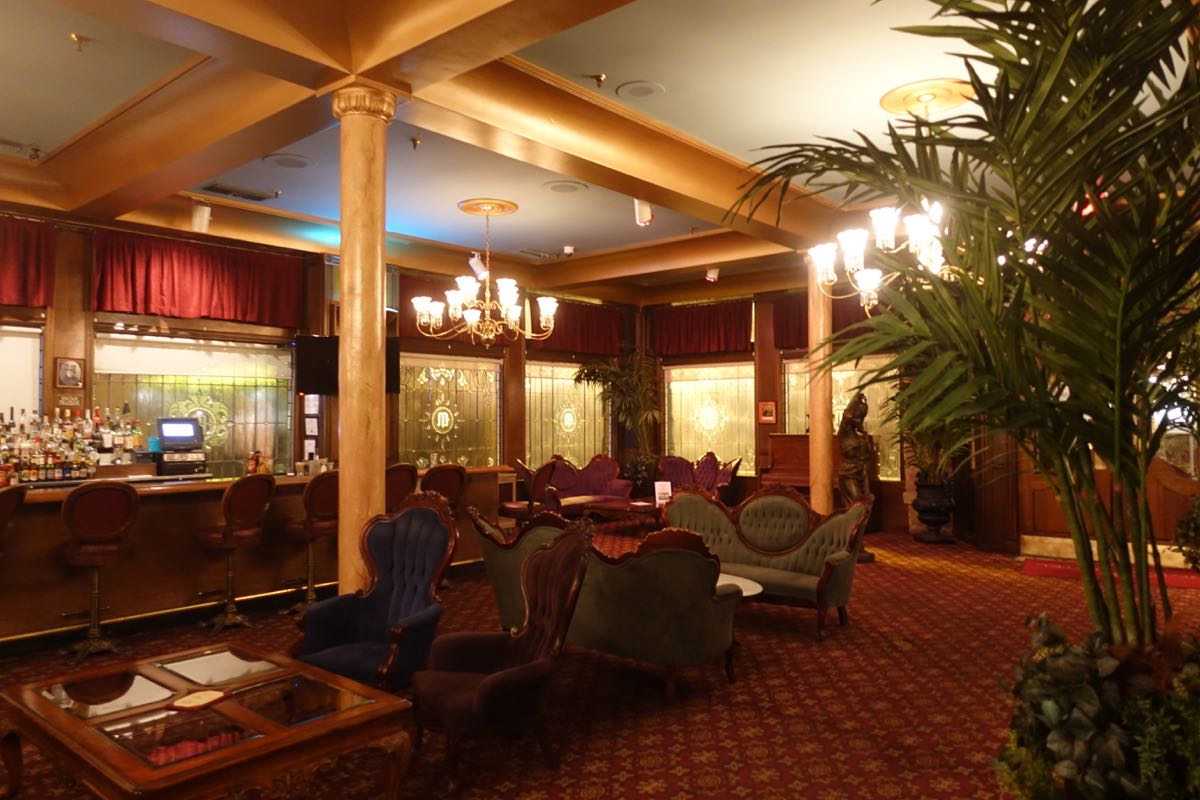 Mizpah hotel bar
Speaking of our early departure, I really can't say enough about how kind and helpful the Mizpah staff were. When I stopped at the front desk to say we were checking out, the woman exclaimed "Well, then you're going to need coffee!" and dashed to the back and returned with two to-go mugs of coffee.
Completely unprompted, and very much appreciated.
Things to do in Tonopah
I have family in Tonopah, which is why we were there, but there are some reasons why other people might want to go. The town is desperately in need of an old-fashioned ice cream parlor, or anywhere to get an espresso, but it is still quite charming.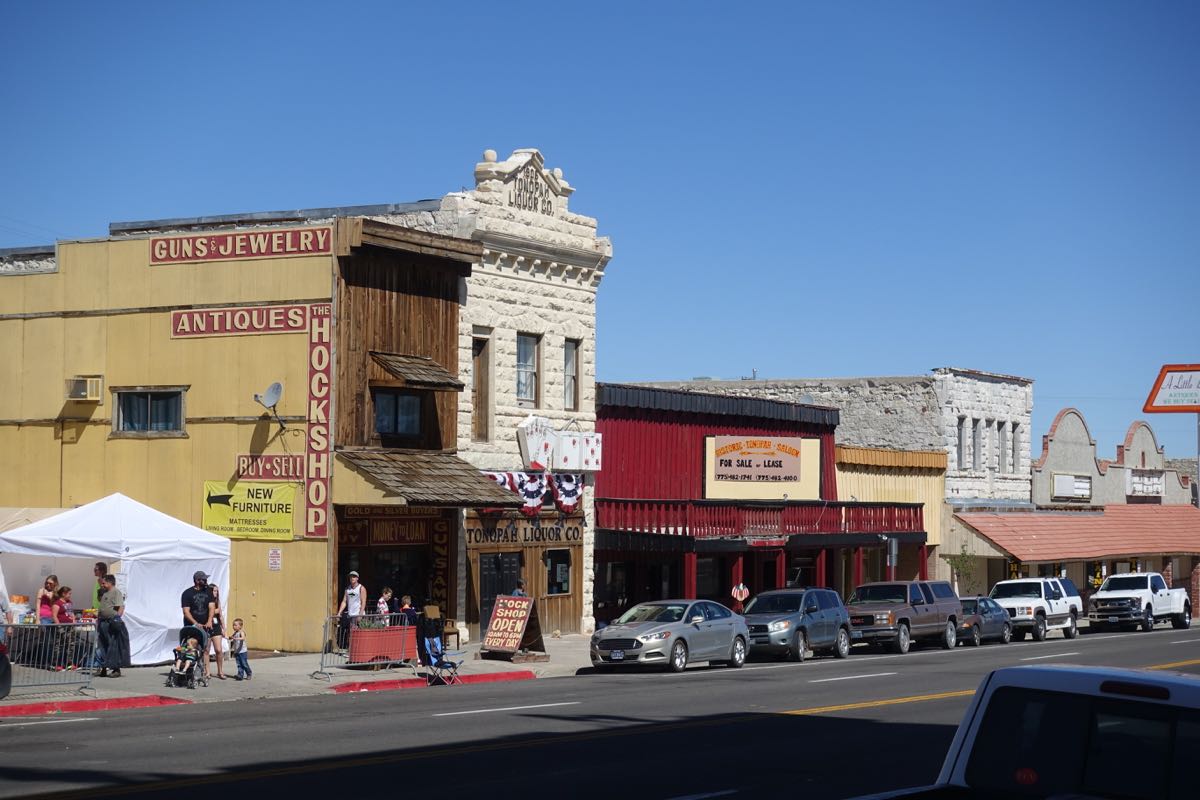 Downtown Tonopah
Mining History
The Mizpah is located directly in front of the Historic Mining Park, which has tons of equipment and information on the history of mining in America.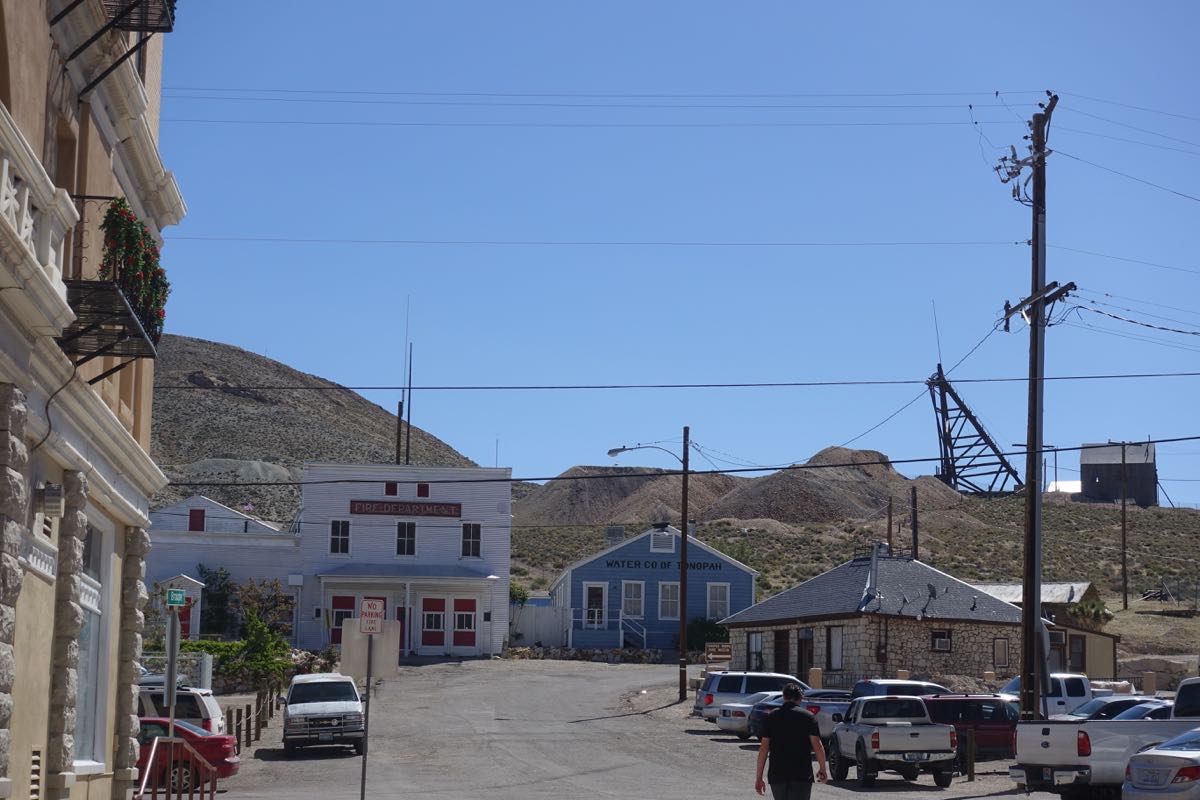 Tonopah Mining Park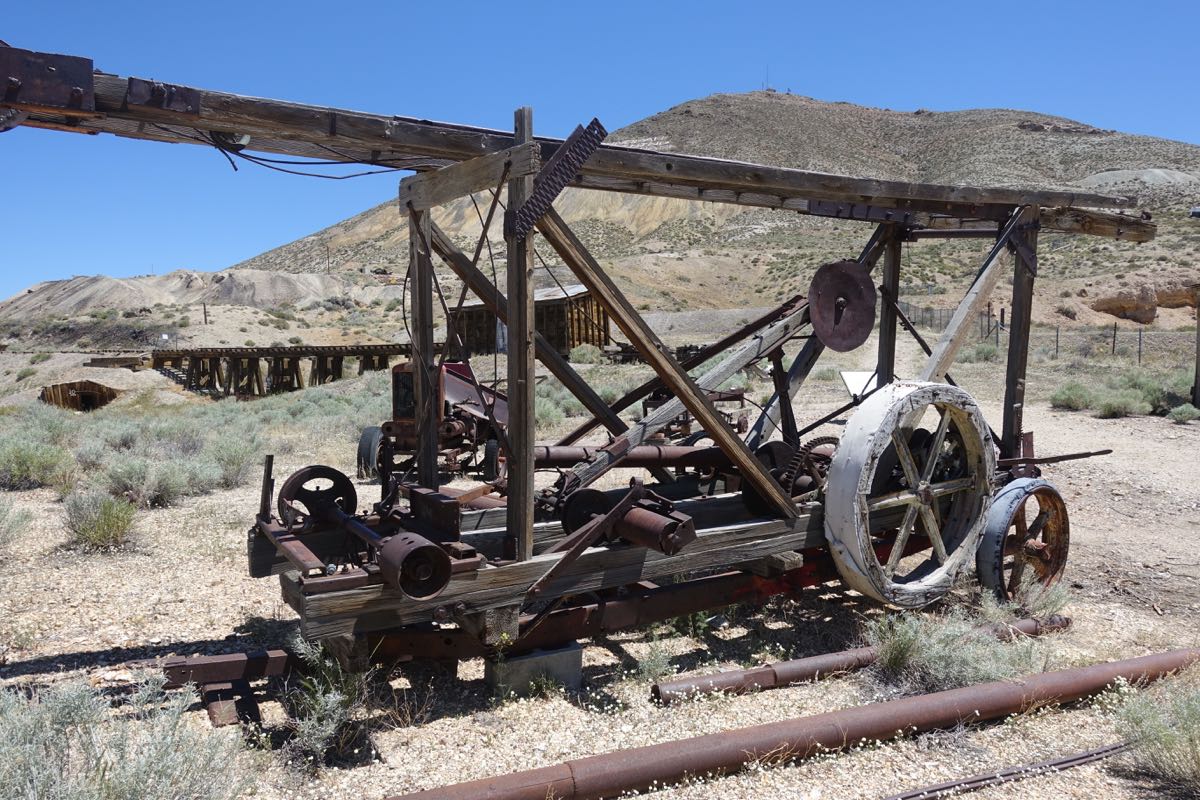 Tonopah Mining Park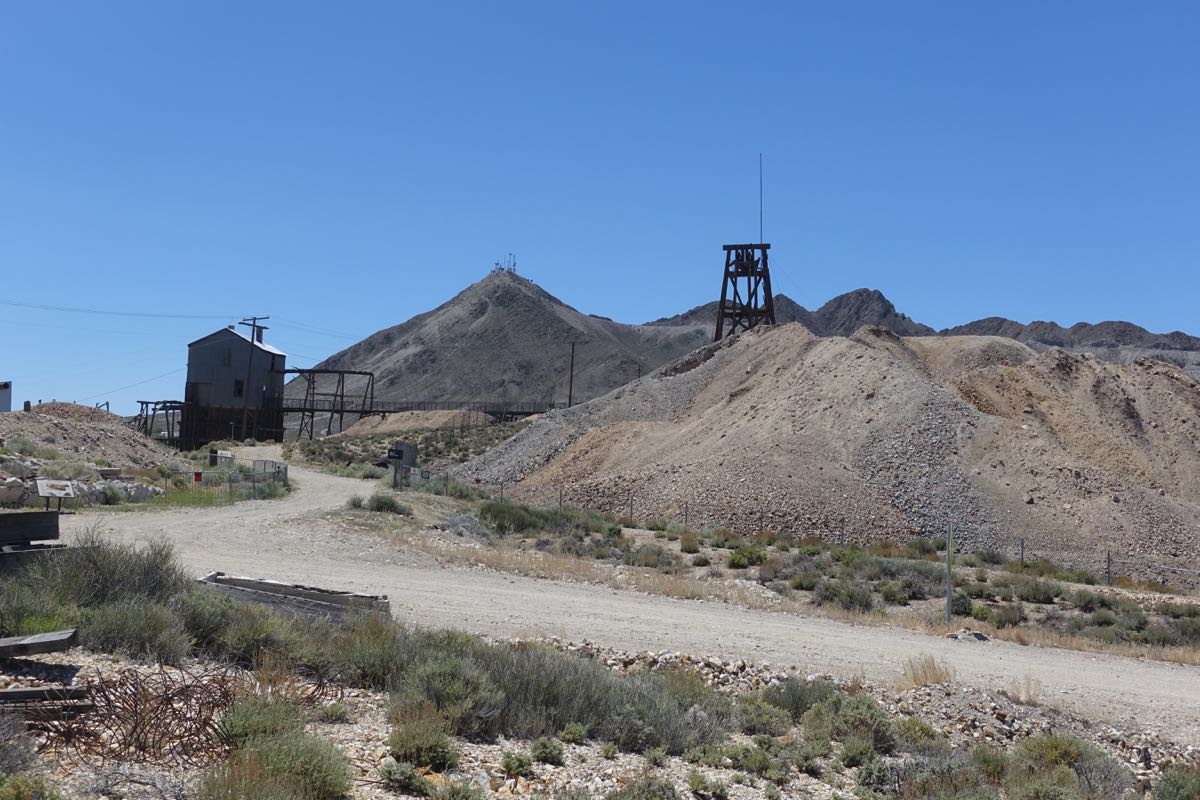 Tonopah Mining Park
I know it doesn't look like much from the pictures (the Nevada desert rarely does), but I thought it was interesting and enjoyable. There are also dozens of old mines and ghost towns that you can explore in the area, which is certainly a unique activity.
Dark Sky Astronomy
As you might expect from a place that is in approximately the middle of nowhere, Tonopah has some of the best star-gazing opportunities around, and people flock here to observe…whatever it is people interested in stars observe.
My aunt (who doesn't have a science background) even assists the University of California with research and charting, because the skies are so perfect for measuring and recording astronomical phenomenon.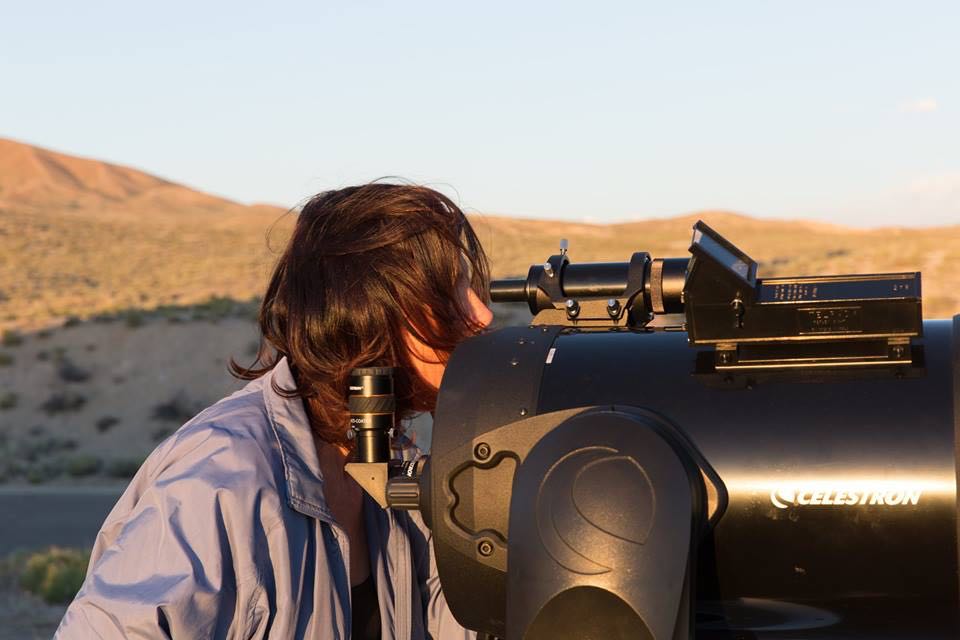 Citing in the fancy telescope
And the night skies are impressive. This is a free-hand shot from my aunt's yard, taken with my Sony RX100 IV.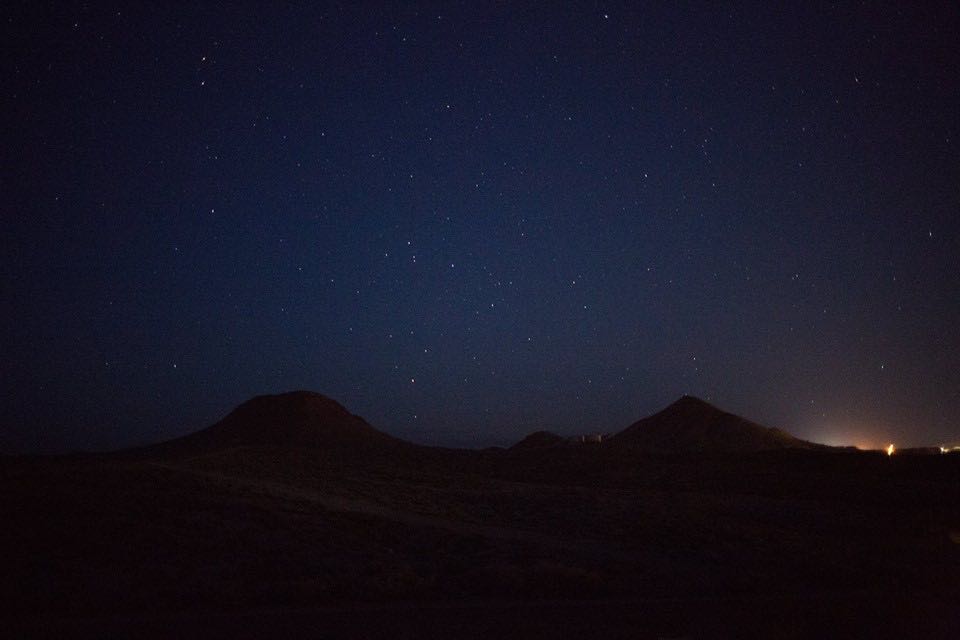 Not pictured: blistering cold wind
So you can imagine what the opportunities are for someone who actually knows anything about space (or photography).
Jim Butler Days
If you're ever nostalgic for, or haven't experienced, small-town-Americana, the Jim Butler Days festival is a pretty good one.
There's a street party with barmaid races, and of course a parade with all the usual floats from local groups and charities, along with a handful of politicians. And an impressive amount of candy being thrown at the crowd.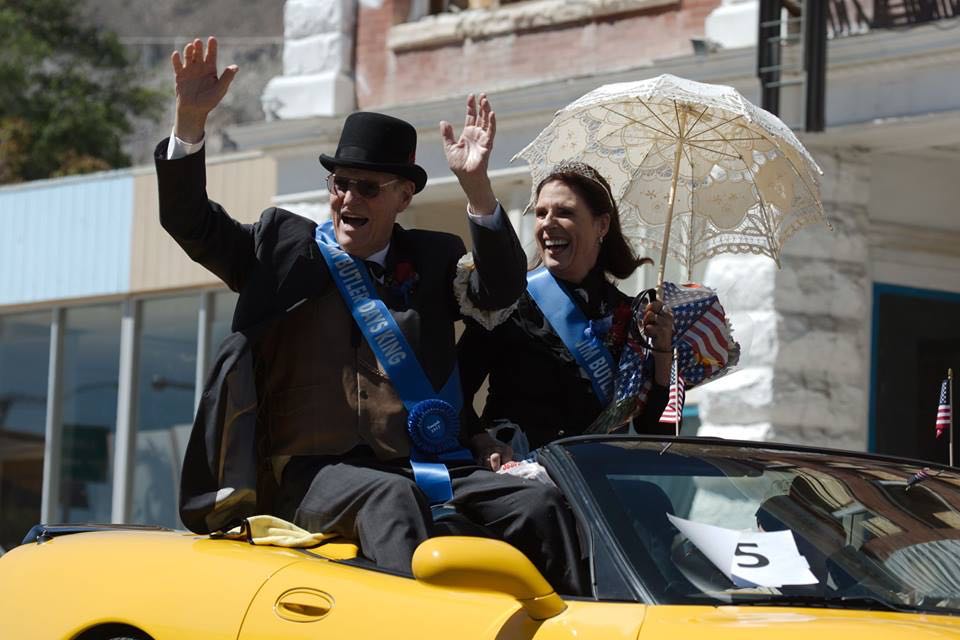 How cute are my aunt and uncle?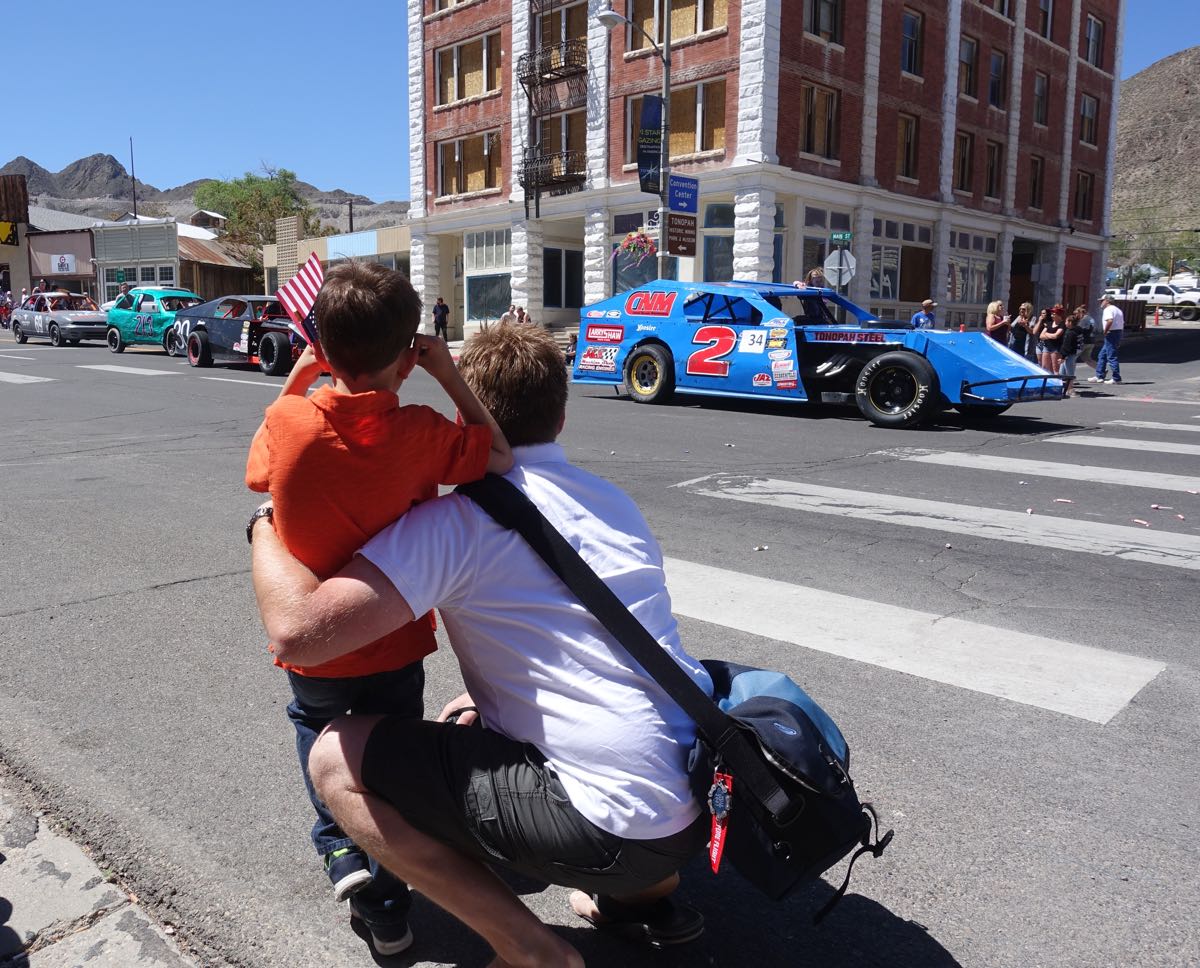 My husband and nephew watching the parade
The Nevada State Mining Championships are always the same weekend, and while I realize that doesn't necessarily sound like the most thrilling competitive event around, it was surprisingly fun to watch.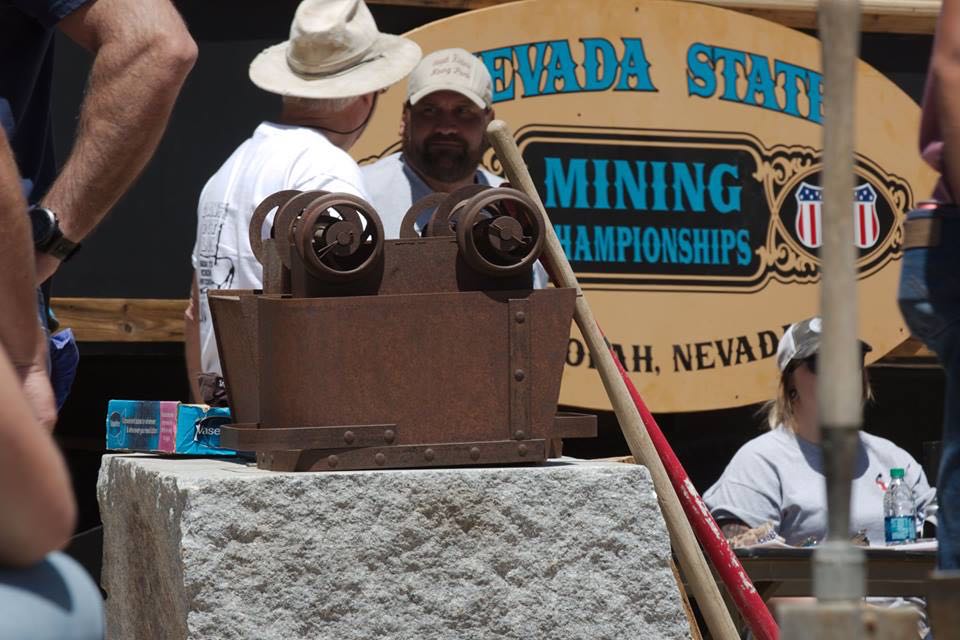 Mining is a serious business still
The Mucking contest, for example, seems simple — shovel a pile of dirt and ore into a mine cart — but the skill and technique required was impressive.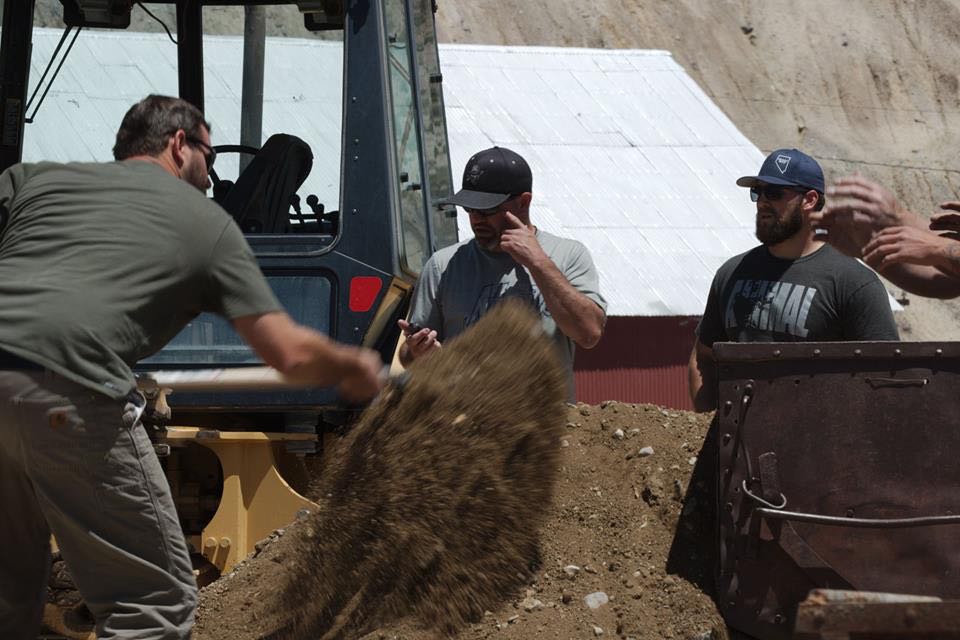 Mucking is also serious, and difficult!
The winners of the various events receive silver shovels and hammers, including little ones for the junior events.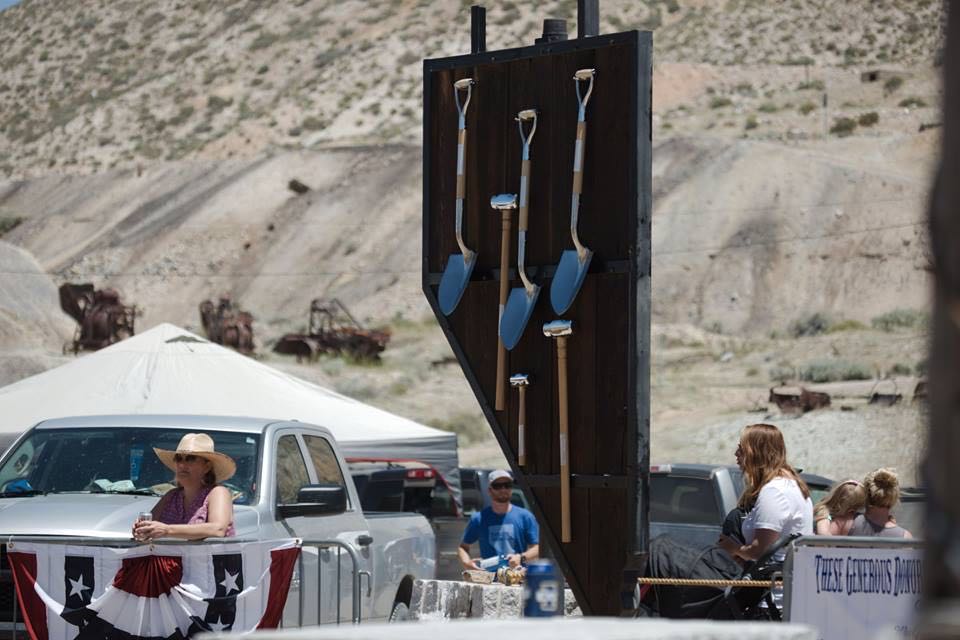 Mining championship trophies
And of course, because it's rural America, there are rally car races out at the speedway in the evenings.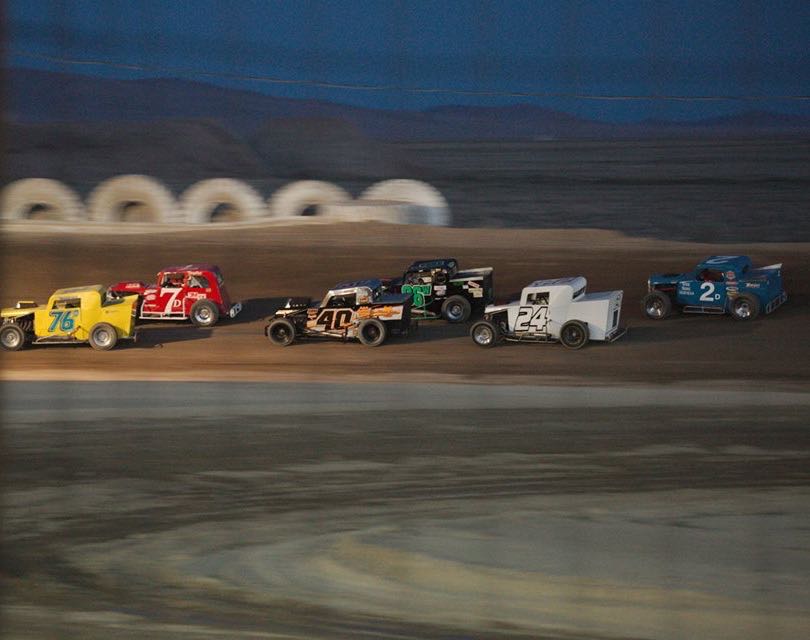 Speedway races
As far as small-town festivals go (and Tonopah is an extremely small town), Jim Butler Days is one adored by the community, which makes for a fun weekend.
Bottom line
Obviously Tonopah is not a major tourist destination, and the local hotel market certainly reflects that. But it's an interesting enough place to spend a day (the city council even allocated a chunk of land for six Tesla supercharger stations right in the middle of town in hopes of encouraging people to stop rather than drive through), and there's plenty of hiking, geocaching, and history to enjoy for those who want to stay longer.
And I loved staying at the Mizpah. It's so nice to get away from cookie-cutter city hotels, and the kindness of the staff was even more lovely than the historical details.