This story is bizarre on so many levels. GhanaWeb has the story of how an Africa World Airways pilot unleashed gas to foil an armed robbery attempt by thieves at Lagos Airport, prior to a flight to Accra:
Robbers operating within the perimeter fence of the Murtala Mohammed International Airport in Lagos on Tuesday evening sought to break into the aircraft and steal the luggage of passengers.

The brazen attack and attempt to burglarize a Ghana-bound CRJ jet was the latest attack upon an aircraft preparing for takeoff from Nigeria's biggest city. The burglars opened a cargo door of the CRJ aircraft, tore up the cargo hold bag holders and tried to steal passenger bags.

But the experienced Ghanaian pilot, recognizing what was happening, unleashed hot gas on the thieves, scaring them away.
I'm not sure whether to be impressed or dismayed that the pilot knew what was happening, and had a strategy for how to deal with something like this. I'm not exactly sure how the unleashing of gas works in this case, but it seems to have worked.
The flight ended up being delayed by two hours as police anti-bomb units were called to check on the aircraft for safety. The craziest part? This didn't even seem to be an isolated event, as this has happened multiple times in the past few weeks:
In the past few weeks, there have been similar attacks on some aircraft at the airport as they prepared to take off.
How the heck is "robbers operating within the perimeter fence" of a major international airport a thing?! I'd also like to briefly point out how when the US electronics ban was introduced in March 2017, flights from Lagos weren't impacted by it. So they inconvenienced passengers traveling from Abu Dhabi, which has a US Pre-Clearance facility and very thorough security, but not passengers traveling on Delta from Lagos, where they apparently have robbers operating within the perimeter fence of the airport…
Lastly, is it just me, or does Africa World Airways' plane look photoshopped?!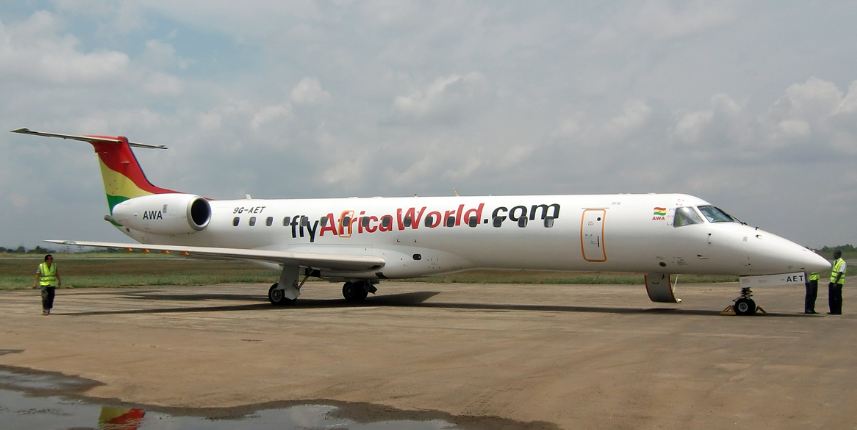 (Tip of the hat to Sean M, featured image courtesy of Sm105)