Over two years ago Qatar Airways announced their intentions to invest in Meridiana, Italy's second largest airline (which isn't saying a whole lot). The airline has a fleet of just 12 planes, consisting of 737s and 767s. It's an outdated fleet, to put it mildly.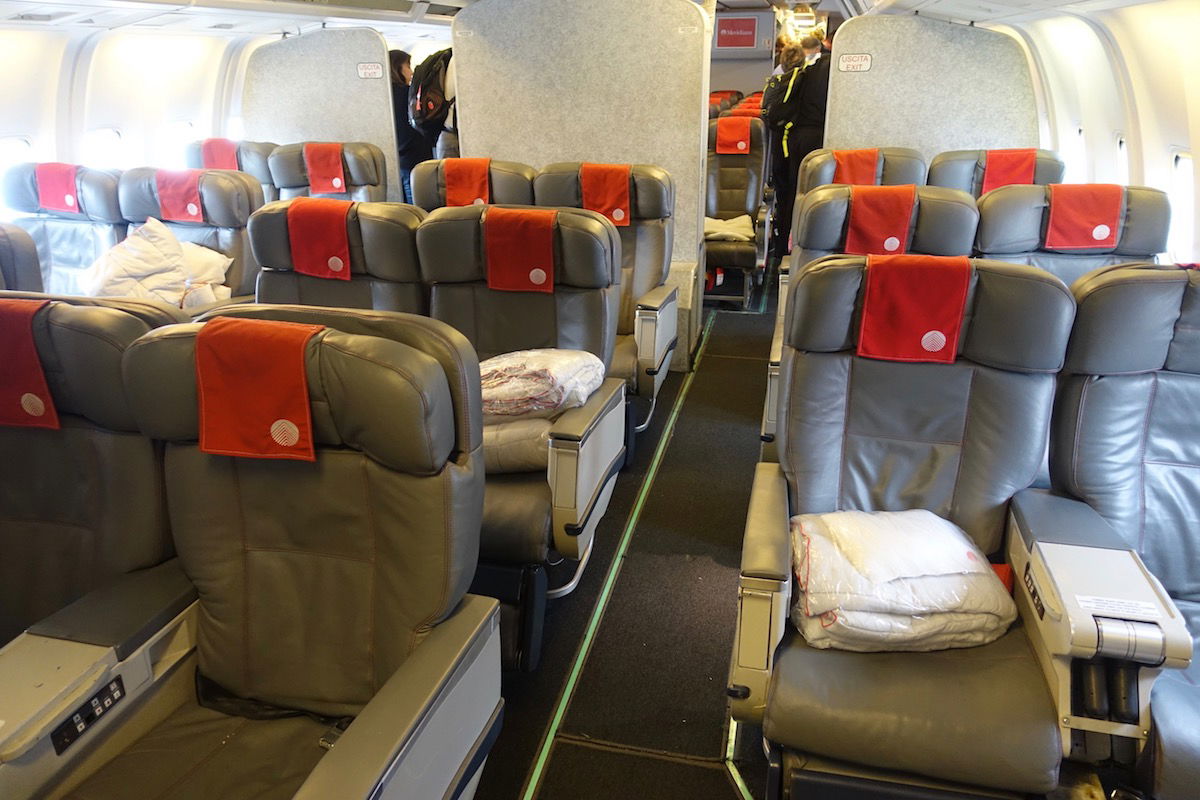 Meridiana's outdated 767 business class
It took quite a while for Qatar Airways' 49% stake in Meridiana to be finalized, as the deal only closed last September. While some of Qatar Airways' other airline investments are hands off, that's not the plan with Meridiana. With Alitalia being in a bad financial state, Qatar Airways is determined to "massively grow" Meridiana, and turn them into Italy's "national airline."
Last November we learned that Qatar Airways wanted to rename the airline from Meridiana to Air Italy, so that it's more obvious that they're Italy's national airline. The funny thing is that most Meridiana flights are already technically operated by an airline called "Air Italy." In 2011 Meridiana Fly (as it was called back then) acquired Air Italy, and it's now a wholly owned subsidiary of Meridiana. When I flew Meridiana business class from Naples to New York, the safety cards even said "Air Italy" on them.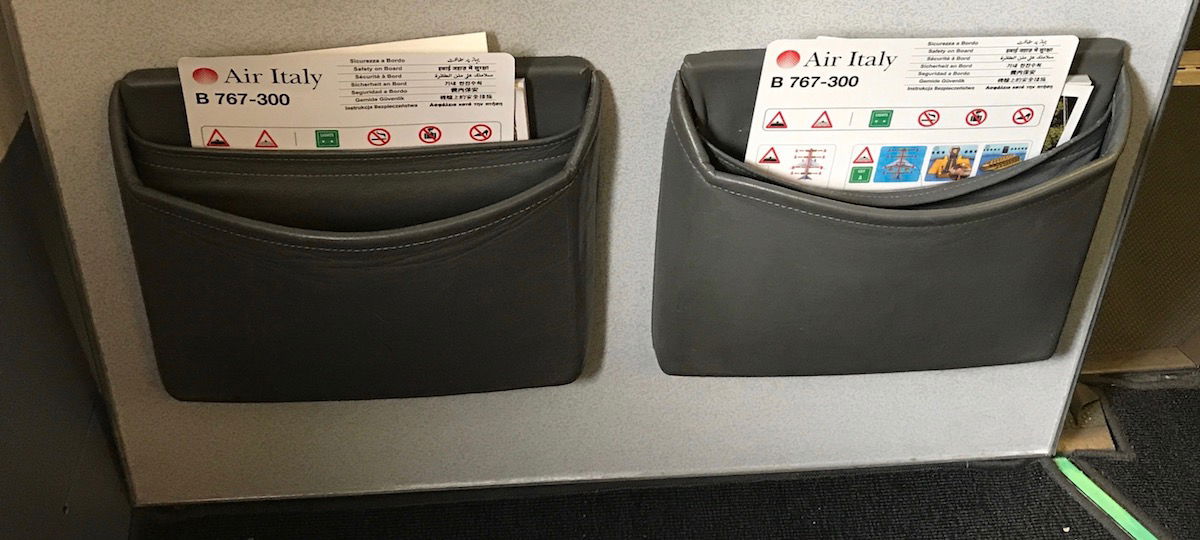 Some Air Italy branding can already be found on Meridiana flights
While we've known of the intentions to rename the airline all along, the rebranding is now official. Qatar Airways and Meridiana had a press conference yesterday unveiling the "new" Air Italy.
The most visible change here is the introduction of a new livery, which is completely lost on me. While I can see where the desire for burgundy comes from (it's one of the primary colors that Qatar Airways uses), there's absolutely nothing about the new livery that comes across as Italian. I will say that the new livery is distinctive, though there's something about it that feels like it belongs to a budget airline rather than a full service airline.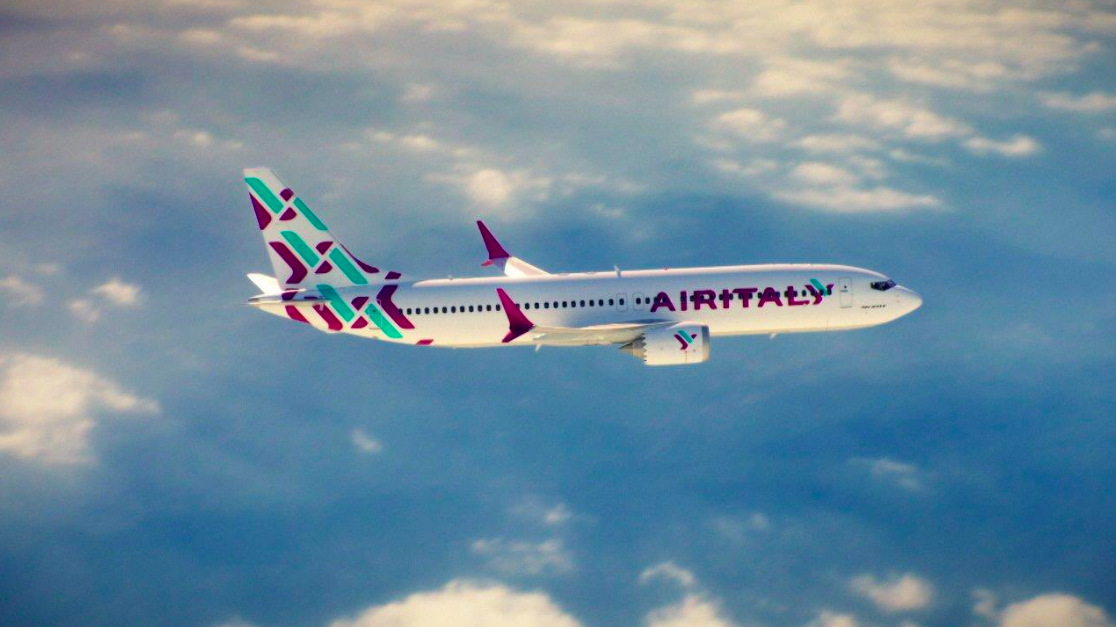 What other changes should we expect from Air Italy in the future?
Per Airways, Air Italy plans to undergo some rapid growth, and by 2022 hopes to carry 10 million passengers per year. They plan to accomplish this by hugely expanding their fleet, by adding 50 additional planes, including 20 Boeing 737 MAX aircraft and 30 Boeing 787s. Specifically:
The airline will take delivery of their first Boeing 737 MAX by April 2018, and should have all 20 in their fleet within three years
The airline will use five ex-Qatar Airways Airbus A330s through May 2019 to operate their longhaul routes
At that point, Air Italy will begin the process of leasing 30 Boeing 787s from Qatar Airways, which will progressively be added to their fleet
While previously Meridiana was a leisure airline that used Naples and Palermo as hubs, going forward the airline will become a business airline, operating most flights out of Milan, and also some flights out of Rome, presumably in hopes of stealing further market share from Alitalia. The plan is for Air Italy to be a full service airline, with business class on all flights, and a superior economy product as well.
We've seen the Gulf carriers take on a lot of risky airline "projects," though this has to be one of the most extreme yet. Etihad's approach to their equity partners seem to be to give the crews new uniforms and introduce dine on demand in business class, and hope that leads to profitability (hint: it doesn't).
Meanwhile Qatar Airways is completely taking apart Meridiana and basically starting from scratch. On one hand they have a huge opportunity here, given Alitalia's struggles. At the same time, there's a reason Alitalia has performed so poorly, and one certainly has to wonder how Air Italy will be more successful. There's just so much competition from ultra low cost carriers, both on short-haul and longhaul flights, that it's tough for traditional network carriers to compete.
Here we're talking about an airline that currently has four 767s, which will be replaced by 30 787s. I don't think we've ever seen a transformation quite like that before.
I'll be curious to see whether this gamble pays off…
What do you make of Qatar Airways' plans for Air Italy? And do you like their new livery?