Living in DC, it's easy for me to take a weekend trip to New York every now and then. Winter is a decent time to do it, because hotels are cheap and there aren't a ton of tourists. (On the flip side, you do have to brave the cold and sometimes the snow.)
This time I booked through Hotwire, because they had a good deal for a 4.5-star hotel in Midtown – around $240 for two nights, taxes included. After booking, I found out it was the Gotham Hotel, on 46th between Madison and 5th Avenues. I'd never heard of it before, but I was excited to check it out.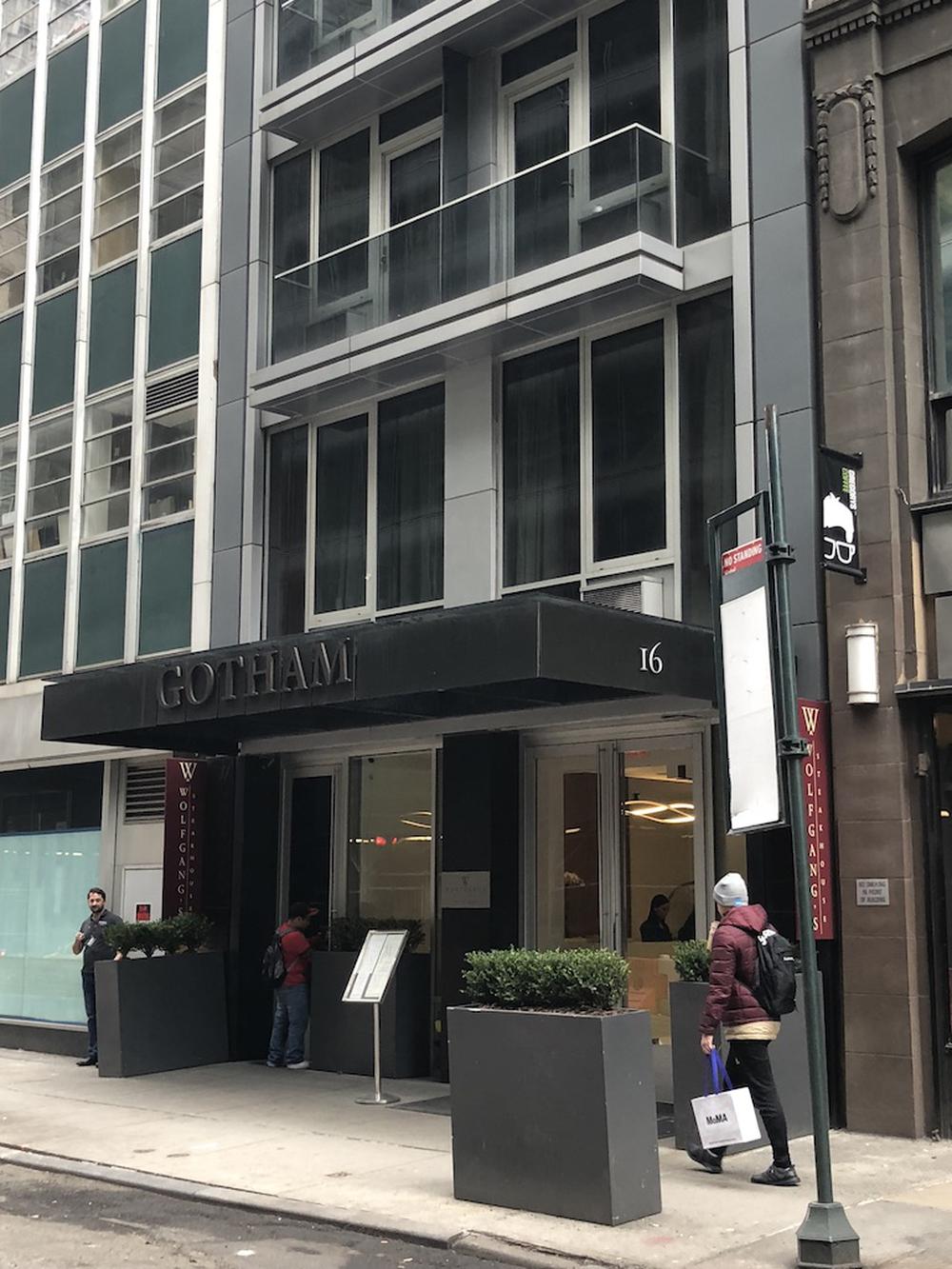 The hotel is reasonably connected to transit – there are a number of stations (including Grand Central) a few minutes' walk away, though none are within a couple blocks. Midtown tends to be kind of quiet on the weekend, but this property is right near high-end shopping on 5th Avenue if you're into that sort of thing.
I arrived fairly late Friday evening (getting there from JFK wasn't too bad, since the E train stops at 5th and 53rd). The lobby is pretty small, with just one desk, a small seating area, and elevators. At the back of the lobby was a steakhouse that seemed to be pretty popular. I checked in and was assigned a room on the fourth floor.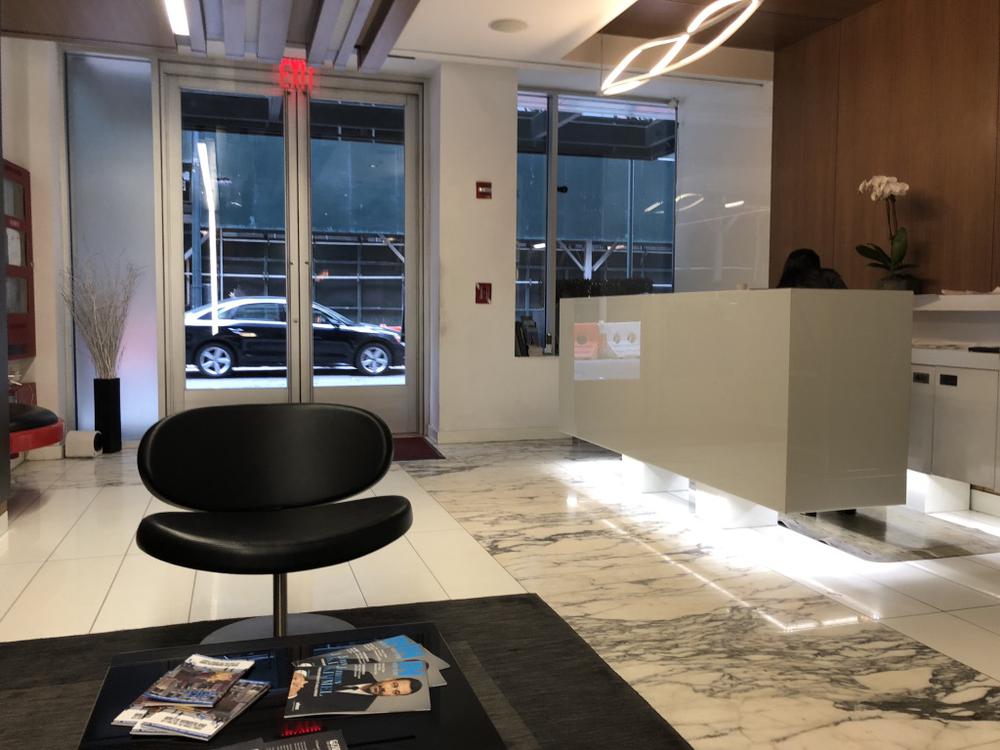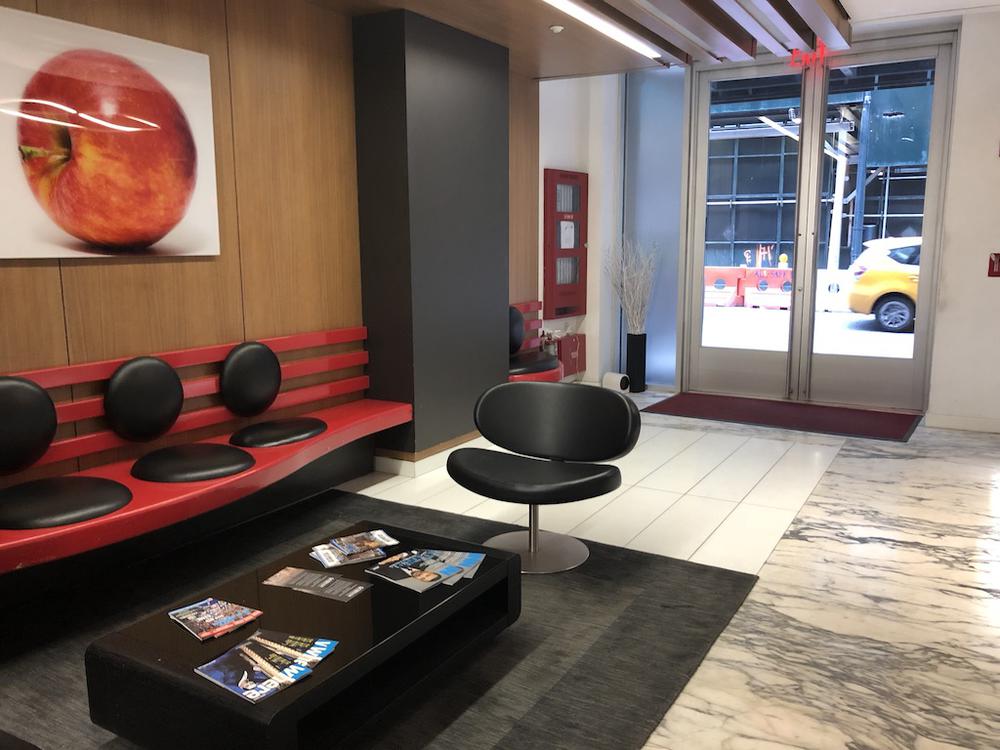 Gotham Hotel Rooms
I liked the room. It wasn't huge and it wasn't dazzling, but it was comfortable and clean.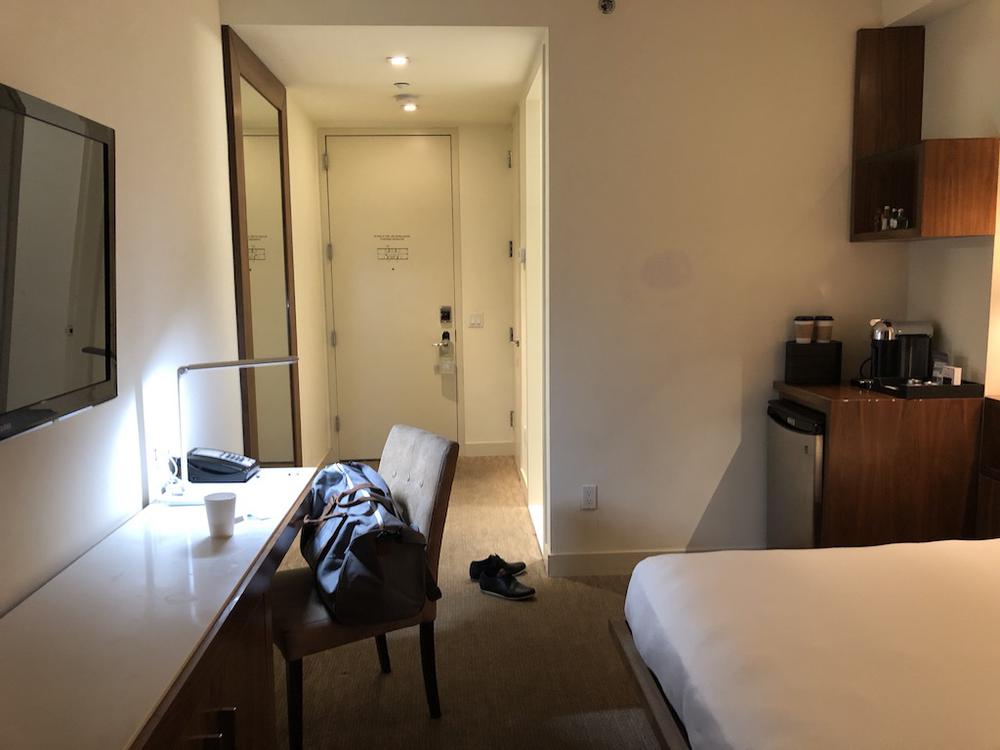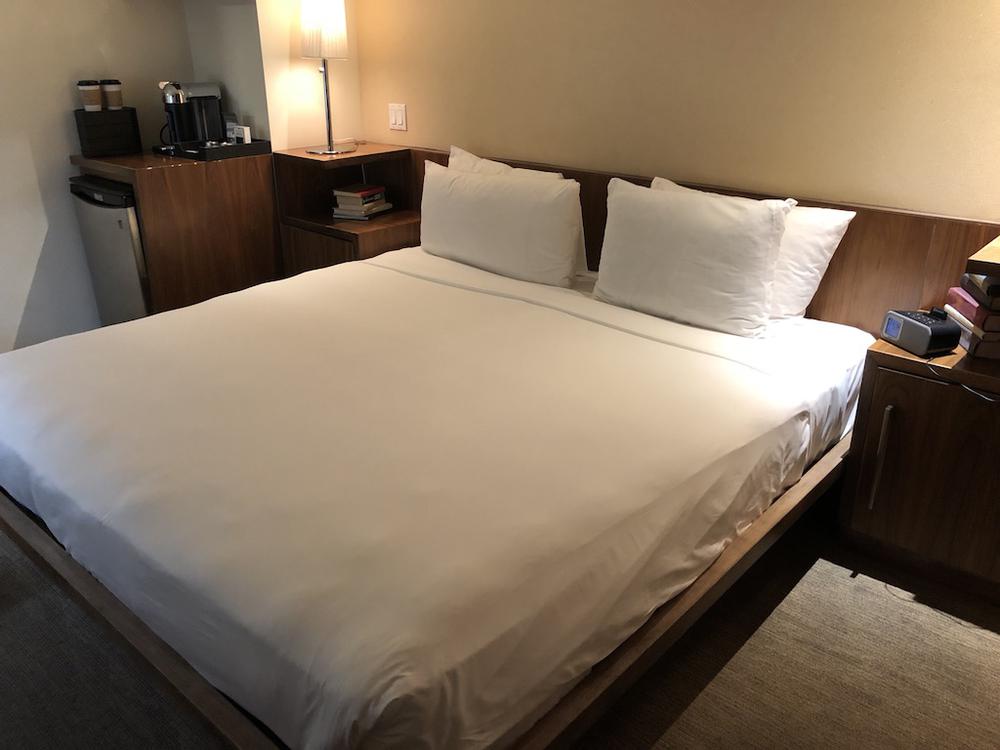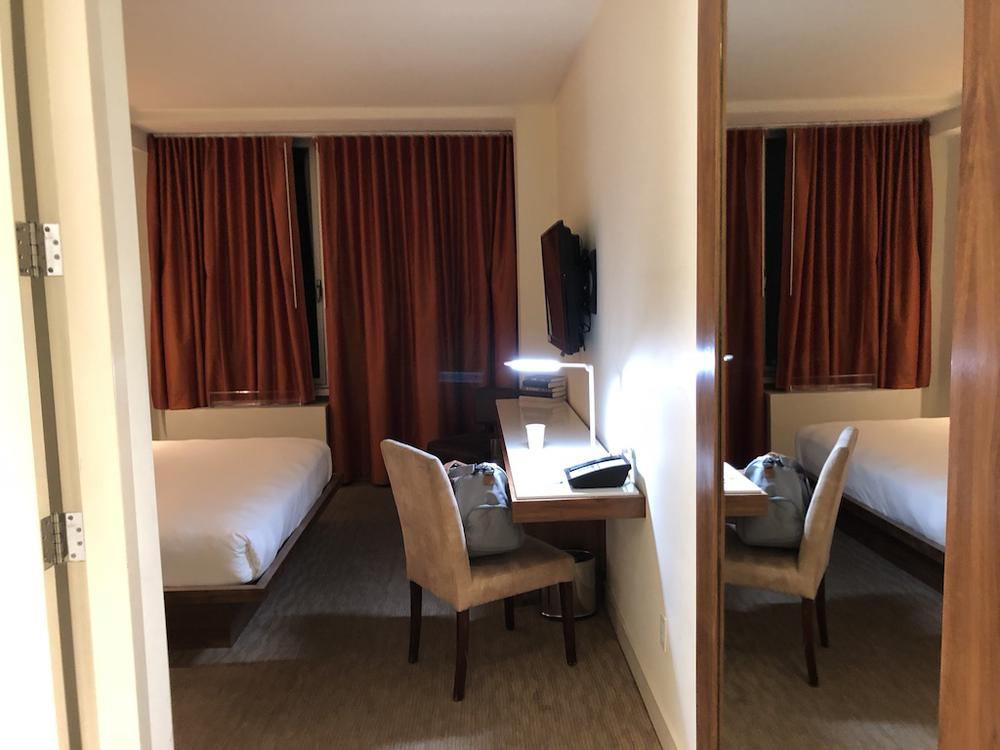 The one big negative for me was that there was no extra outlet near the bed – I had to unplug the alarm clock in order to plug in my phone.
The bathroom was nice and sleek. There was no bathtub; only a shower – but it had a really nice tile wall. The toiletries by Whish didn't seem like anything special, but they got the job done. (Oddly their website shows C.O. Bigelow toiletries, which I do really like.)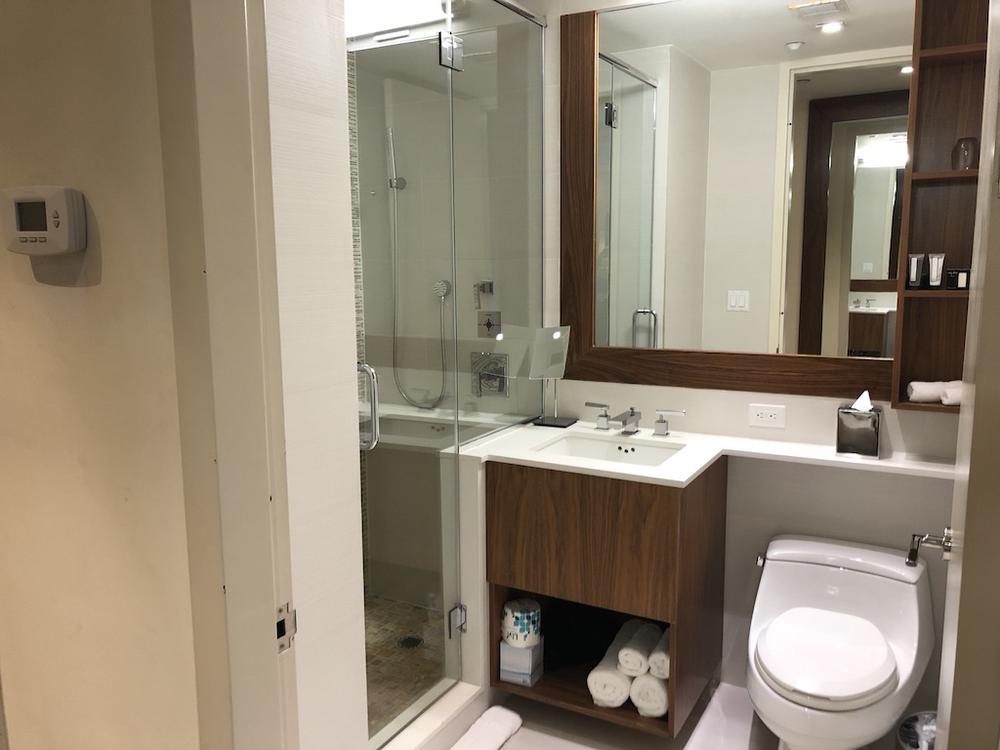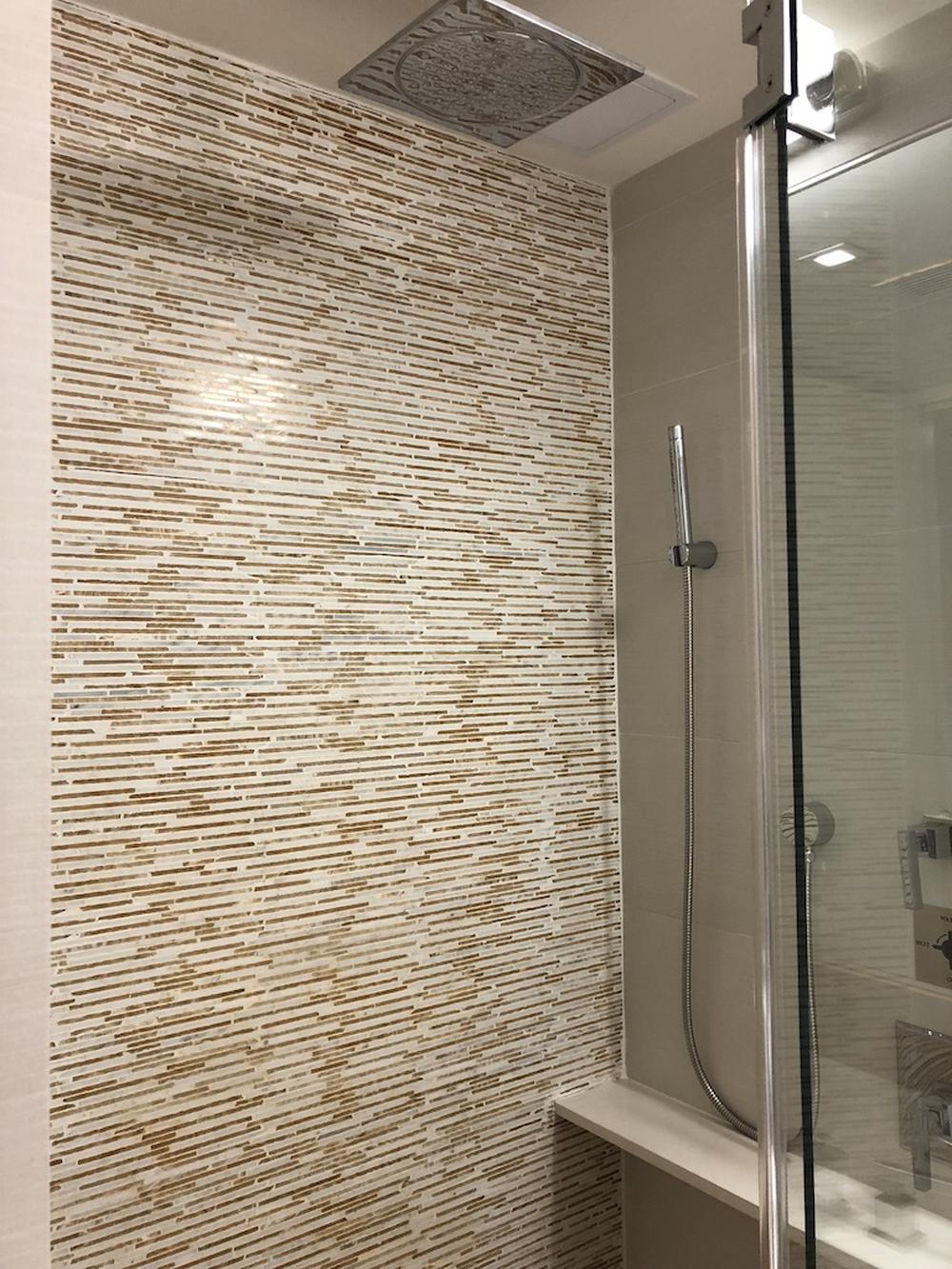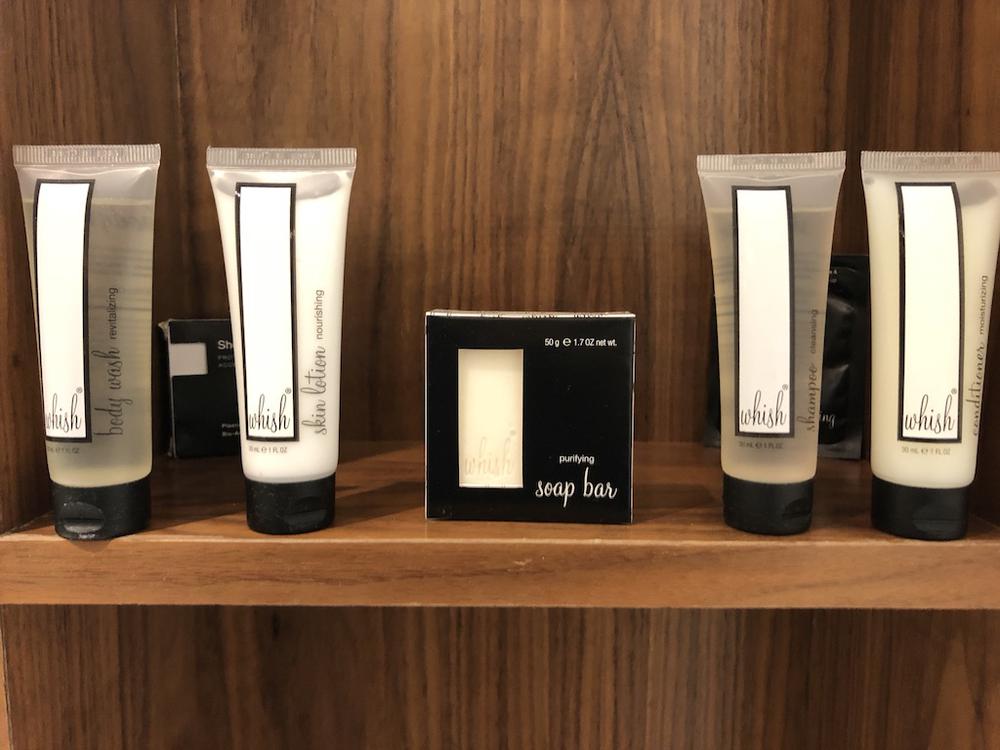 I thought it was cute that there were books scattered throughout the room. I wonder if anyone reads them.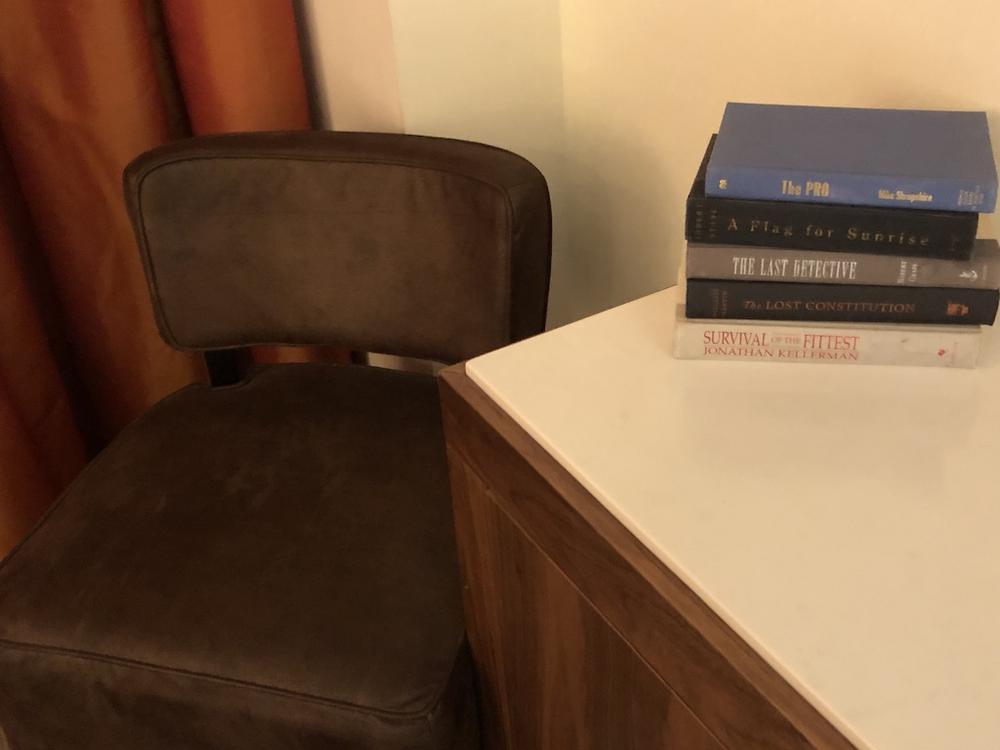 Internet access was free, and reasonably fast/reliable. The king-sized bed was comfortable. Everything did appear to be a few years old, and this was most noticeable on the walls, which had some marks, scratches, and scuffs.
Each room in the hotel has a balcony. Mine was small and faced a brick wall, so I never used it, but in warmer weather this could be a nice place to catch some fresh air. (Some other rooms in the hotel have a much better view from the balcony.) The fact that this was an interior-facing room meant that it was super quiet – I never heard any street noise.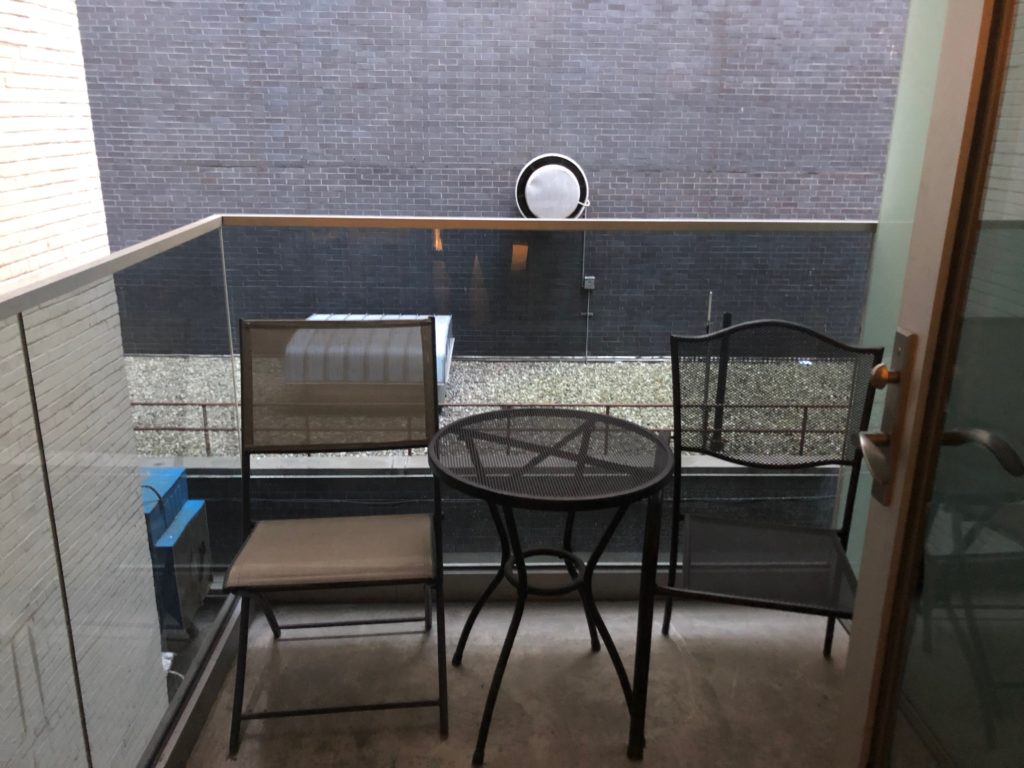 Gotham Hotel features
The hotel itself is tall but has a small footprint – it goes up a couple dozen floors but only has 2 to 4 rooms per floor. On the upper floors there are terraces accessible to all guests, though again I wouldn't spend any time there in the winter.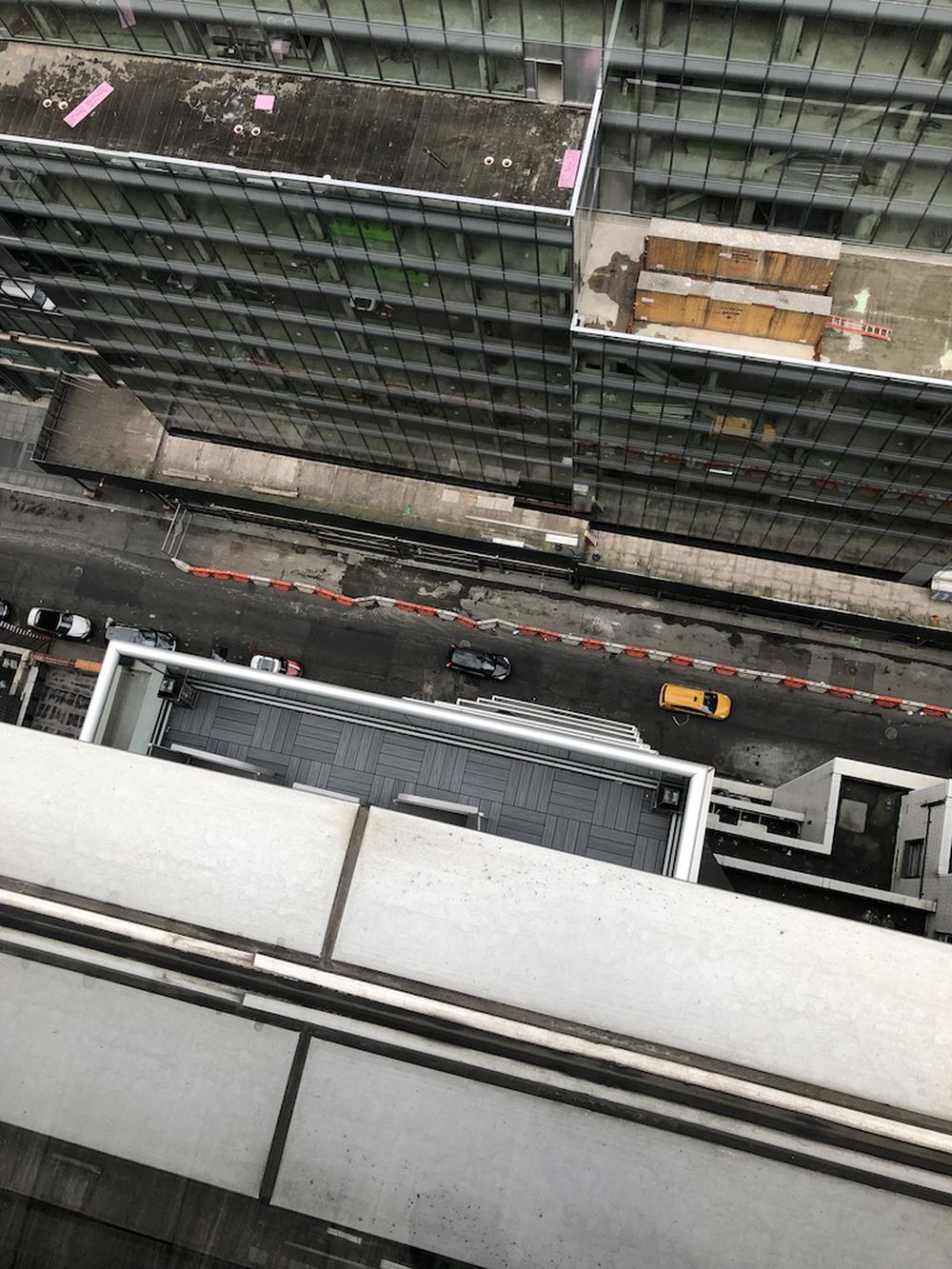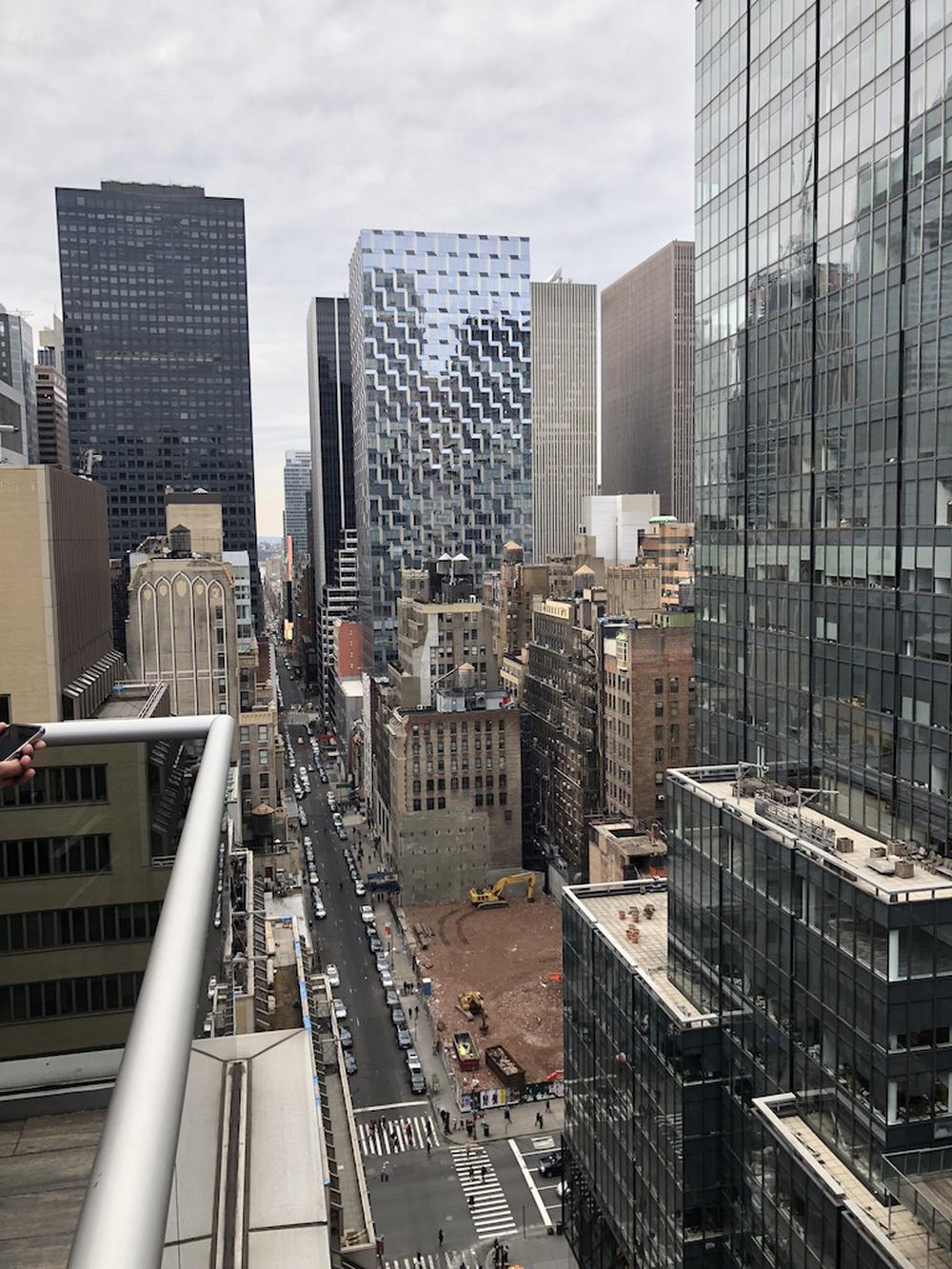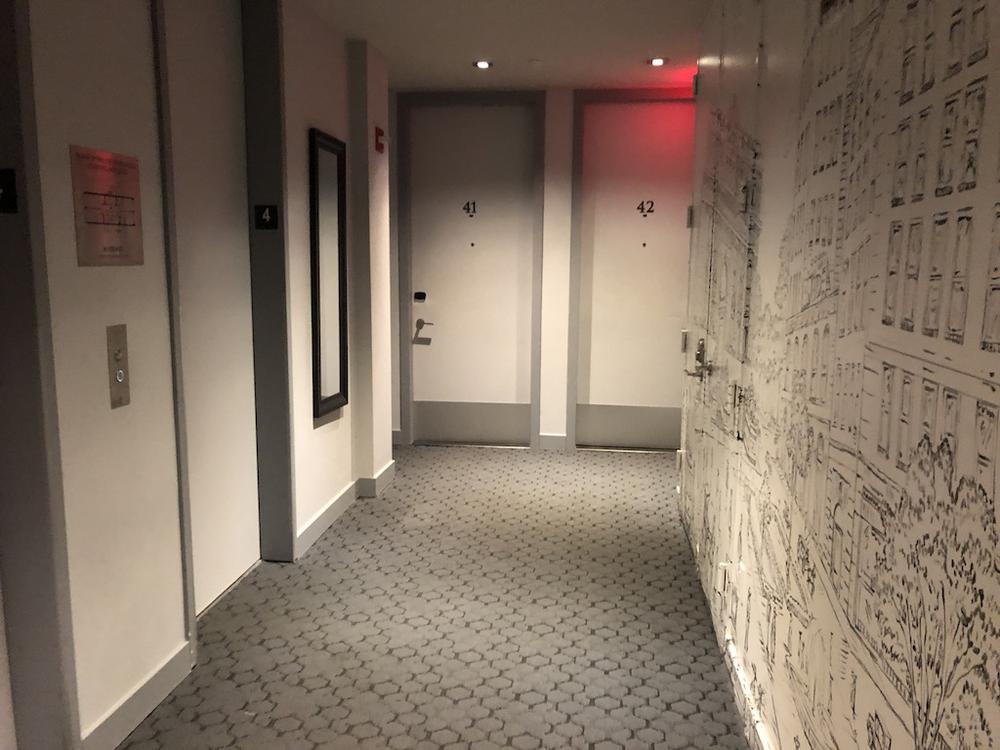 Bottom line
Staying here wasn't memorable, but that's fine. It's a solid choice for a stay in midtown, especially at this price. There are hotels in the city with more amenities, but you generally have to pay for them in the form of higher room rates (or even worse, those amenity fees that are popping up all over New York).
Since I all I was looking for was a quiet room for a couple nights, this fit the bill for me.