It's normal for many businesses to offer discounts to various organizations. For example, plenty of travel companies offer discounts to members of AAA, AARP, USAA, etc. The logic is that these organizations have millions of members, and a discount for members may encourage them to choose one business over another.
Another one of those organizations that offers discounts to members is the NRA. The NRA has about five million members, and an annual membership is $40. The NRA advertises that "it pays to be a member," thanks to all the discounts that are available to members.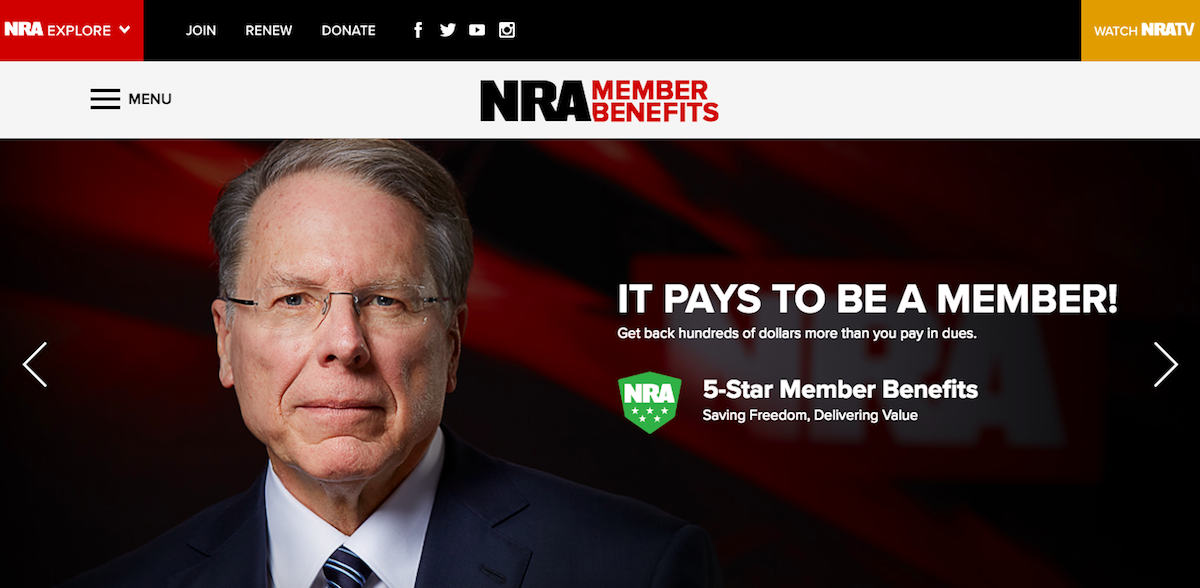 This includes discounts on insurance, car rentals, and other travel purchases. However, it looks like some of their partners are reconsidering.
All five of the NRA's car rental partners — Alamo, Avis, Enterprise, Hertz, and National — have cut ties with the organization. They're no longer offering discounts for members, and at this point the NRA's car rental partners page is just redirecting to their general partners page.
We have notified the NRA that we are ending the NRA's rental car discount program with Hertz.

— Hertz (@Hertz) February 23, 2018
It's always controversial for companies to pull partnerships like this. It's one thing if they never offered a discount to begin with, but to pull the discount sends a strong message to these organizations and their members. The response from this on social media has been as you'd expect — the companies are being overwhelmingly praised for the decision, and then there are people threatening to boycott car rental companies (which, fair enough, but they're all pulling their support of the NRA, so I guess those people just won't be renting cars in the future).
I, for one, commend these car rental companies for taking a stand on this. It's nothing against the individual members, but rather it's about what the organization has come to represent. The time has come, and it's nice to see that as a society we're finally reaching a tipping point on this topic, rather than the same "it's too soon to discuss gun violence" talking point we've heard for too long. At least that's my two cents…