In many ways Wyndham Rewards has impressed me since they overhauled their loyalty program in 2015. Since then they charge a flat 15,000 points per night for an award stay, regardless of what hotel you're redeeming for. So whether you're looking at their cheapest or most expensive hotel, a free night will cost the same number of points. That's cool, and it's certainly a "bone" that I appreciate them throwing to those of us who like to maximize our redemptions.
What's disappointing, however, is how Wyndham Rewards has retroactively changed the terms of their promotions on multiple occasions. It's bad enough to do so once, but they've done it at least three times now, and that's just not cool. It certainly doesn't do much to create a feeling of trust among members.
The most recent case of this involves the promotion they launched last November, in conjunction with Visa Checkout. Through this promotion they're offering up to 15,000 bonus points after three stays, as follows:
Earn 3,000 bonus points after your first stay
Earn 5,000 bonus points after your second stay
Earn 7,000 bonus points after your third stay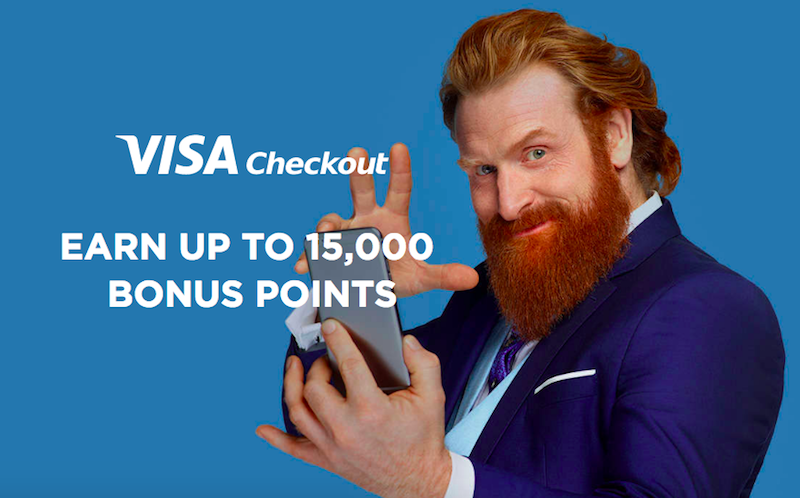 The promotion was supposed to be valid for bookings made through January 31, 2018, and for stays through February 28, 2018. However, The Gate notes that Wyndham retroactively changed the terms of this promotion, so that it's now only valid for bookings made through January 18, 2018. Wyndham didn't communicate this with members, so plenty of people booked stays between January 19 and 31, only to later find out that the bonus points didn't post, as the terms had changed.
Technically just about any loyalty program promotion will have something in the terms about the promotion being subject to change without notice, though that doesn't mean it's a good business practice to do so. I certainly know that I'd never think to go back and check the terms of a promotion after I made a booking, because I'd assume that the terms remain the same as when I first registered.
Apparently Wyndham Rewards says that the promotion terms were changed because the promotion was so popular, though I'm not sure that logic adds up. At the beginning of February, Wyndham Rewards launched a promotion offering up to 15,000 bonus points after just two stays, which is even more generous.

So if they're not going to honor that promotion as published, then why should we assume that they'd honor a more generous promotion as published under the current terms? Presumably that promotion will be even more popular, no?
Prior to this, Wyndham Rewards' latest case where they didn't honor a promotion was in 2016, where they offered to match your SPG status and quadruple the SPG points balance you have in Wyndham Rewards, but only if you donated all your SPG points to charity. They ended up canceling that promotion.
That sure seemed like a generous and creative promotion, though I really don't get what they were thinking there. Maybe they need to put some more thought into their promotions before publishing them.
Shame on Wyndham Rewards for how they're handling this. While they shouldn't be changing the terms of a promotion after the fact, at an absolute minimum they should be emailing members who registered for the promotion to advise them that the terms have changed.