Air India has been nicely growing their US route network lately. They picked up momentum when the US electronics ban was put in place against Gulf carriers, and they've been able to maintain that ever since. In December 2015, Air India launched 3x weekly flights between San Francisco and Delhi (their longest route), a flight which now operates 6-7x weekly. On top of that, Air India has added flights between Washington and Delhi, and also added a new flight between Newark and Ahmedabad, which operates via London.
Executives at the airline have claimed that Air India intends to add several more US routes, including flights to Dallas and Los Angeles, though more often than not these new routes don't seem to come to fruition. The most recent rumor has been that Air India intends to add more flights to the Bay Area. We've heard rumors of them increasing service between Delhi and San Francisco, and have also heard rumors of them adding service between Mumbai and San Francisco.
Well, at least part of this expansion is now official. Air India will be adding two additional weekly frequencies between Delhi and San Francisco as of March 25, 2018. These additional frequencies will be operated by a Boeing 777-200LR, with the following schedule:
AI183 Delhi to San Francisco departing 6:00PM arriving 8:30PM [Fri, Sun]
AI184 San Francisco to Delhi departing 1:00AM arriving 6:00AM (+1 day) [Sat, Mon]
As a point of comparison, here's the schedule for Air India's existing daily frequency to San Francisco:
AI173 Delhi to San Francisco departing 4:00AM arriving 7:00AM
AI174 San Francisco to Delhi departing 11:30AM arriving 4:15PM (+1 day)
At ~7,700 miles, this is Air India's longest route, so it's especially impressive that they've been able to make this route work as well as they have. Air India only has three Boeing 777-200LRs in their fleet, so I'm guessing that they're pretty close to being maxed out with those planes from this route alone.
Air India's 777-200LRs feature eight first class seats, 35 angled business class seats, and 195 economy seats (in a 3-3-3 configuration, which is pretty rare nowadays).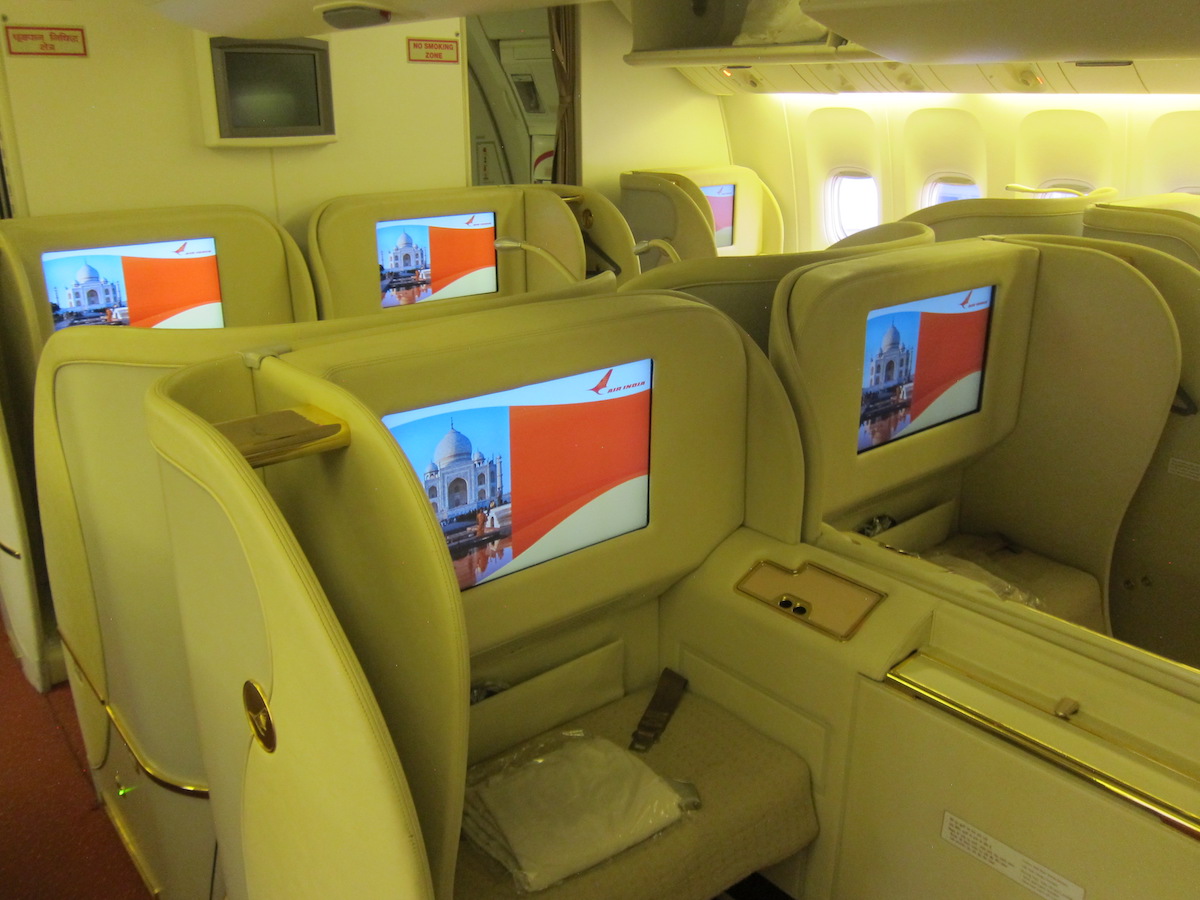 Here's my review of Air India's 777 first class from my flight on them from Delhi to San Francisco.
Congrats to Air India on their success in the Bay Area, though I'd sure love to see them add some further destinations in the US as well.