I recently took Amtrak's Northeast Regional service from New York to D.C., and it was my first time experiencing their refreshed interior in coach class. Many of the rail cars have been around since the 70s, and the interiors haven't been updated since the 90s.
These interiors are being updated over the coming months, with Amtrak expecting the project to be complete in June. The refresh includes:
Brand-new seat cushions
New carpeting
New LED reading lights
New bathroom flooring
Upgraded wainscoting and bulkhead
New curtains in Business Class cars
Redesigned galleys in the café cars
I liked the look of the new cushions, which are more reminiscent of those aboard a modern airliner than those they replaced (they also have plenty of padding, unlike those on some newer aircraft interiors).
As far as comfort goes, I'd say they're on par with the previous ones. The carpet was nice too.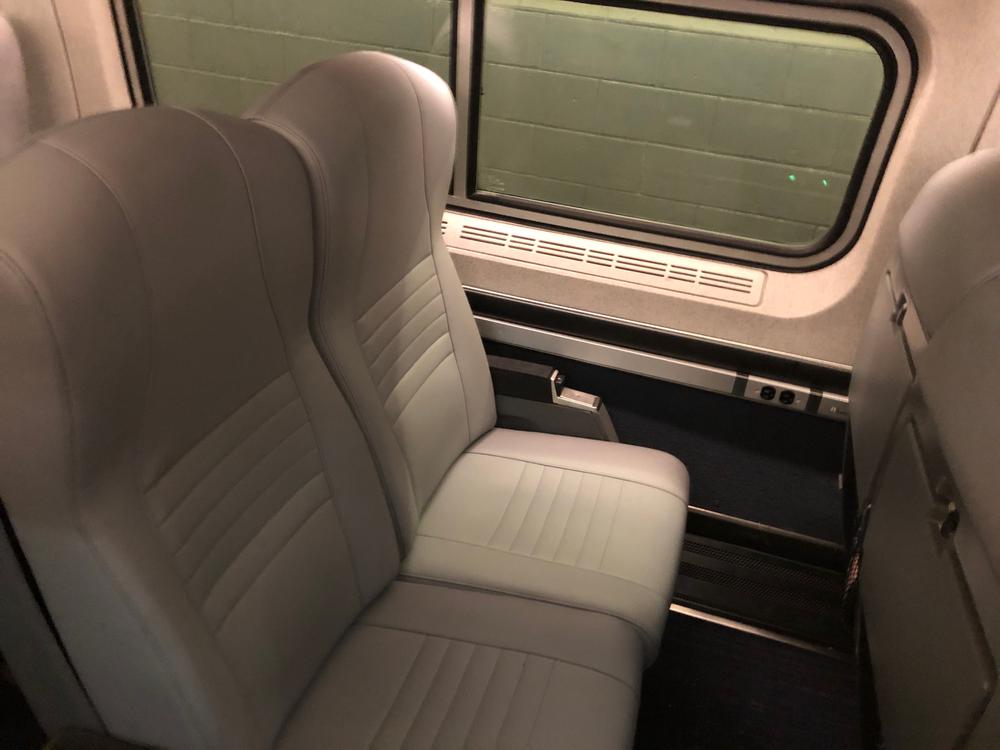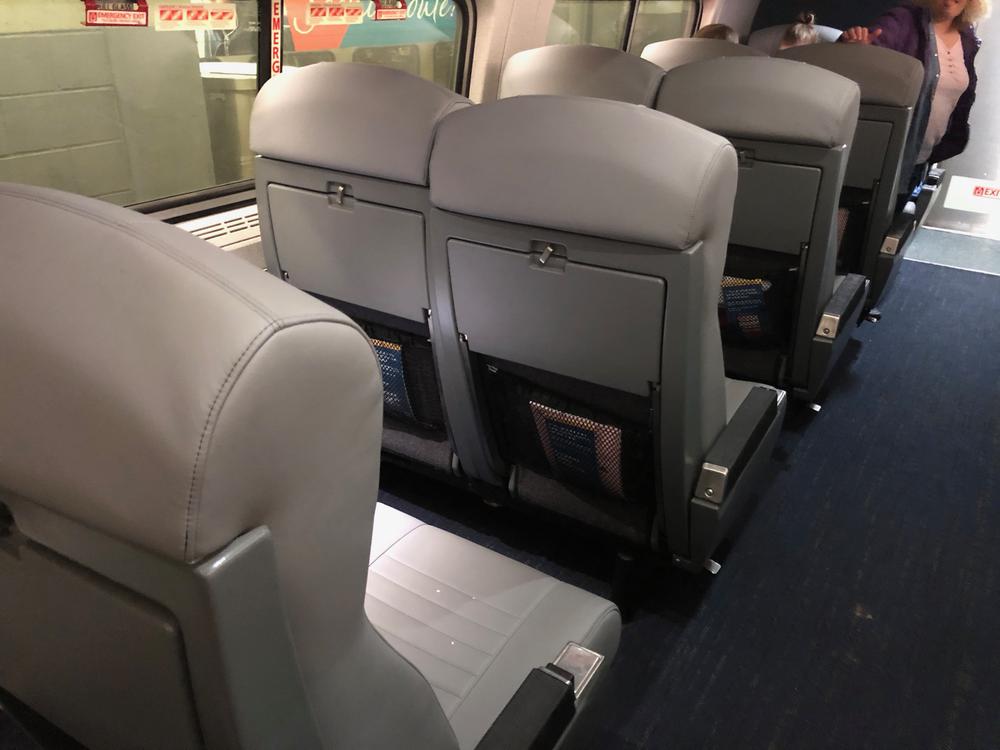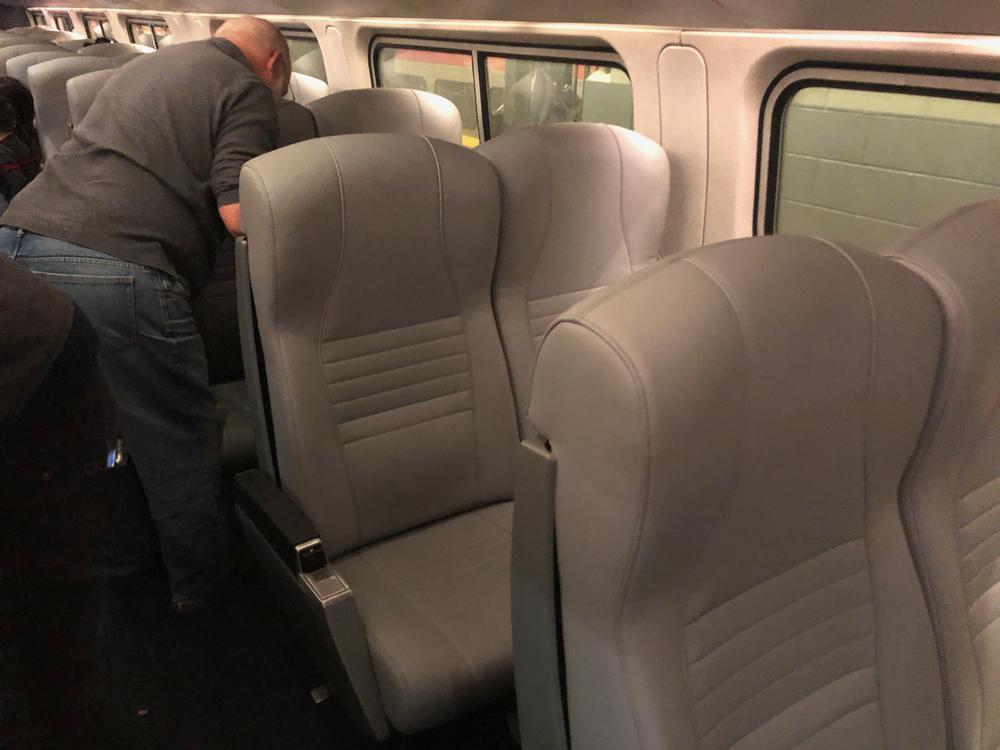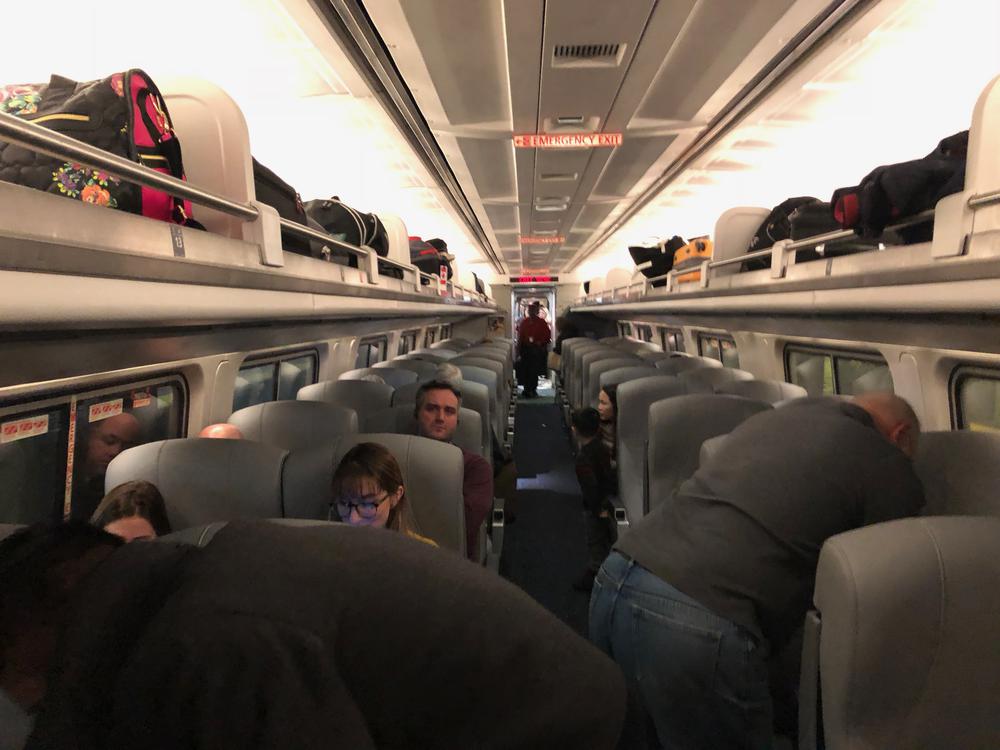 However, it's pretty clear that the seats themselves, and virtually ever other component of the interior, hasn't been replaced or updated. You can see that the tray tables, armrests, etc. are unaltered.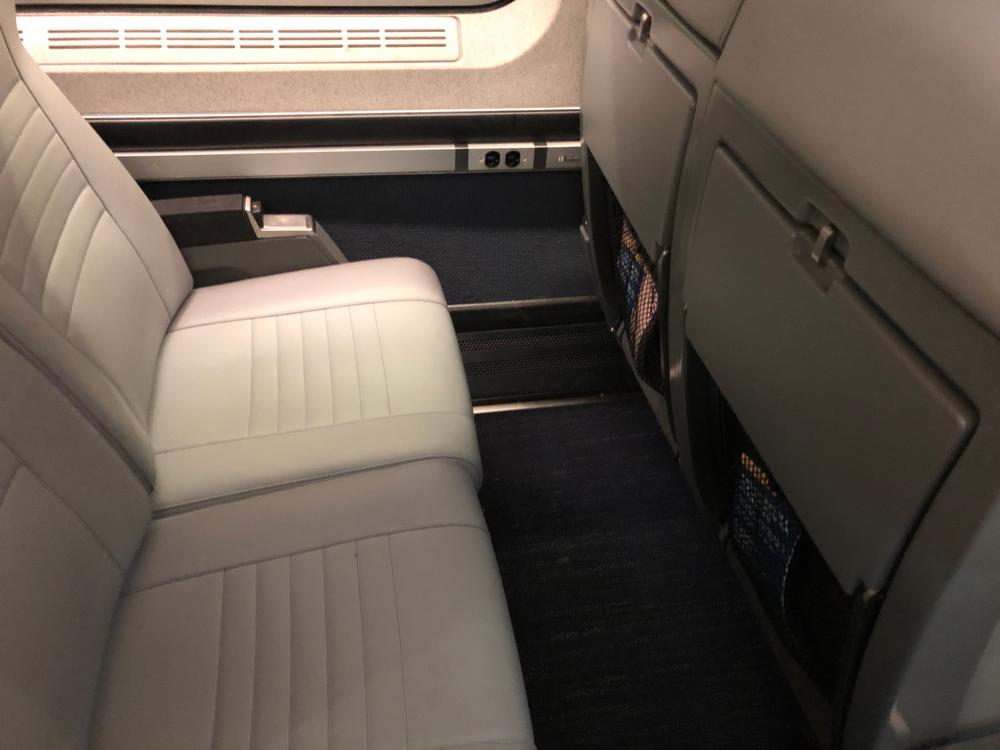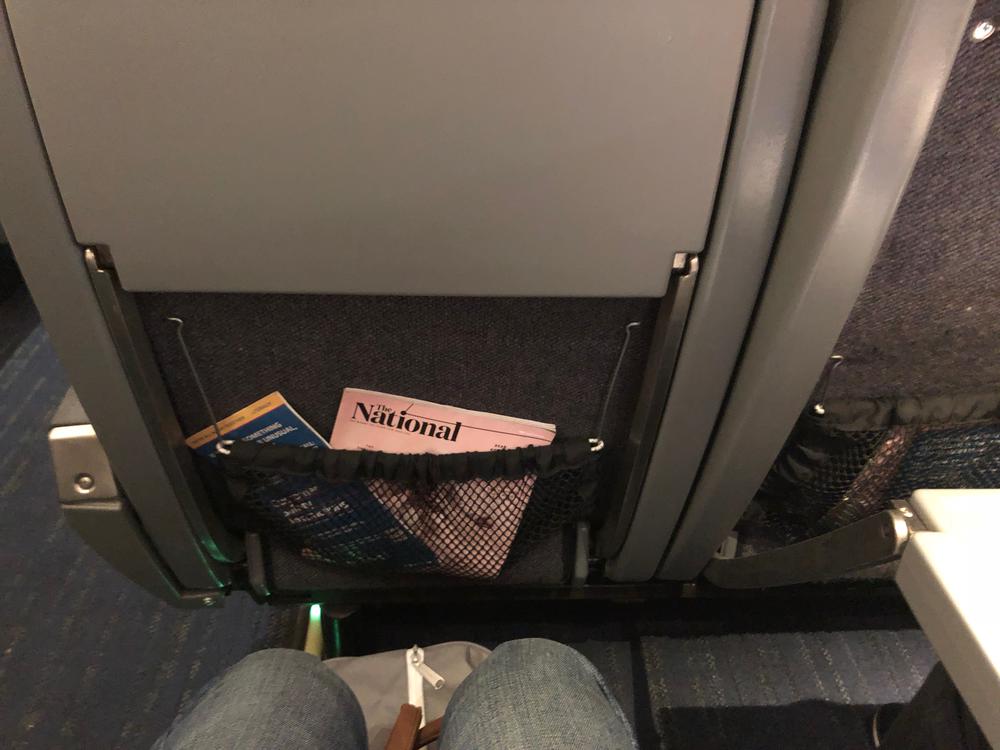 So is this just lipstick on a pig? In a way – but given that the interiors looked pretty dated, it's a good interim step. USA Today says that Amtrak's board will be deciding on whether to gut these interiors or replace these rail cars sometime in the coming months (though replacing all of them would take years).
But that's ok. For the time being, Amtrak's rolling stock does its job – it's reasonably reliable, the seats have nice legroom, and for shorter journeys it's often more economical and convenient than other forms of travel.
Amtrak says the updated interiors will be installed on the following services: Northeast Regional, Vermonter, Downeaster, Empire Service, Maple Leaf, Adirondack, Ethan Allen Express, Keystone, Springfield Shuttles, Pennsylvanian, Carolinian, Illinois , Hiawatha, Missouri River Runner and Michigan.
By the way, Amtrak has a new CEO whose name some of you might recognize: it's Richard Anderson, who was formerly at Delta's helm. During his tenure at Delta, the airline commonly refreshed interiors of old aircraft, rather than purchasing new equipment.
On an unrelated note, all rail services will now connect in Atlanta. 😉