Qatar Airways loves having the newest technology when it comes to planes. In late 2014, Qatar Airways became the global launch customer for the A350-900, and I had the opportunity to attend the delivery ceremony in Toulouse. Yesterday Qatar Airways took delivery of the world's first Airbus A350-1000, and had a similar ceremony.
The A350-1000 is the stretched version of the A350-900 (it's about 23 feet longer), and Qatar Airways has 37 of these planes on order. While I think the A350 as such was big news, a new variant of the plane being introduced isn't quite as exciting. The reason you should care about the A350-1000 is because the planes are being delivered with Qatar Airways' excellent Qsuites installed. So far only select 777-300ERs have Qsuites, so this represents the second aircraft type to get the world's best business class seat.
Qatar Airways' A350-1000s are configured with 327 seats. This includes 46 Qsuites, meaning that it's an even bigger business class cabin than Qatar Airways has on their 777s, as they have 42 Qsuites on those planes. The economy cabin will be one of the more comfortable ones out there as well, as there will be 281 seats in a 3-3-3 configuration, with 32″ of pitch at each seat.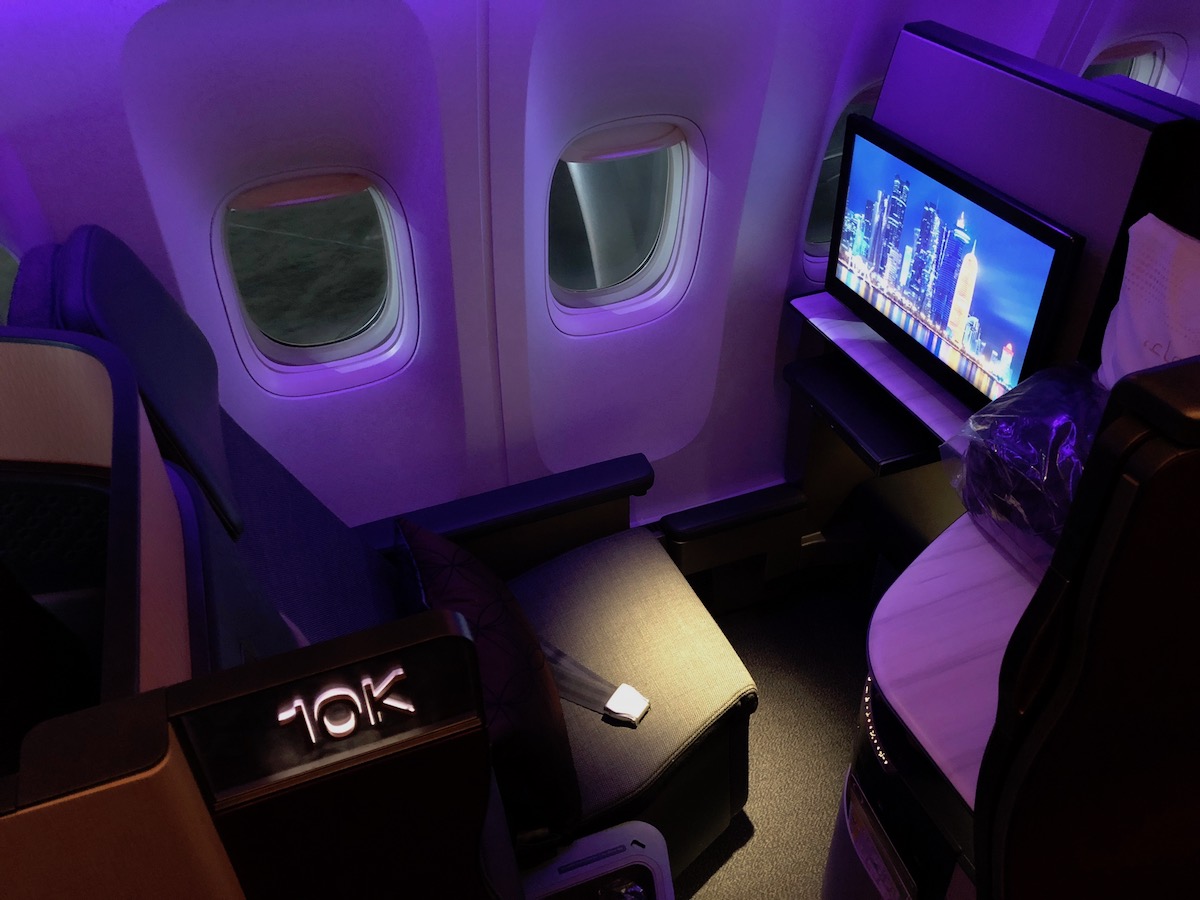 The first route for Qatar Airways' new Airbus A350-1000 will be Doha to London Heathrow, as the plane will take over the QR15/16 frequencies as of Saturday, February 24, 2018.
While no other routes for the plane have officially been announced yet, the airline has indicated that they'll begin flying the A350-1000 to the East Coast of the US soon. Whether that means Miami, New York, Philadelphia, or Washington, remains to be seen.
I'm happy that this plane has finally joined Qatar Airways' fleet, and that they were able to solve the issues that they were having with installing the Qsuites on these planes, which caused the delivery date to be pushed back.
Would you like to fly on an A350-1000?