Update: Read my full Thai Airways First Class 747 Bangkok To Hong Kong review.
Hello from Hong Kong! On Saturday we flew from Bangkok to Hong Kong in Thai Airways' first class. Thai Airways will always be a special airline for me. Back in "the good old days" I flew Thai Airways first class all the time, thanks to the excellent redemption values that were possible through Aeroplan and MileagePlus, though nowadays the redemption rates aren't quite as good, which gives me less reason to fly them. The last time I flew with Thai was in 2013, from Tokyo to Bangkok.
To start, Thai has phenomenal ground services in Bangkok — you're driven from check-in to the lounge, the lounge has semi-private rooms where you can relax, first class passengers are entitled to an hour-long full body massage, and then they also drive you from the lounge to the gate.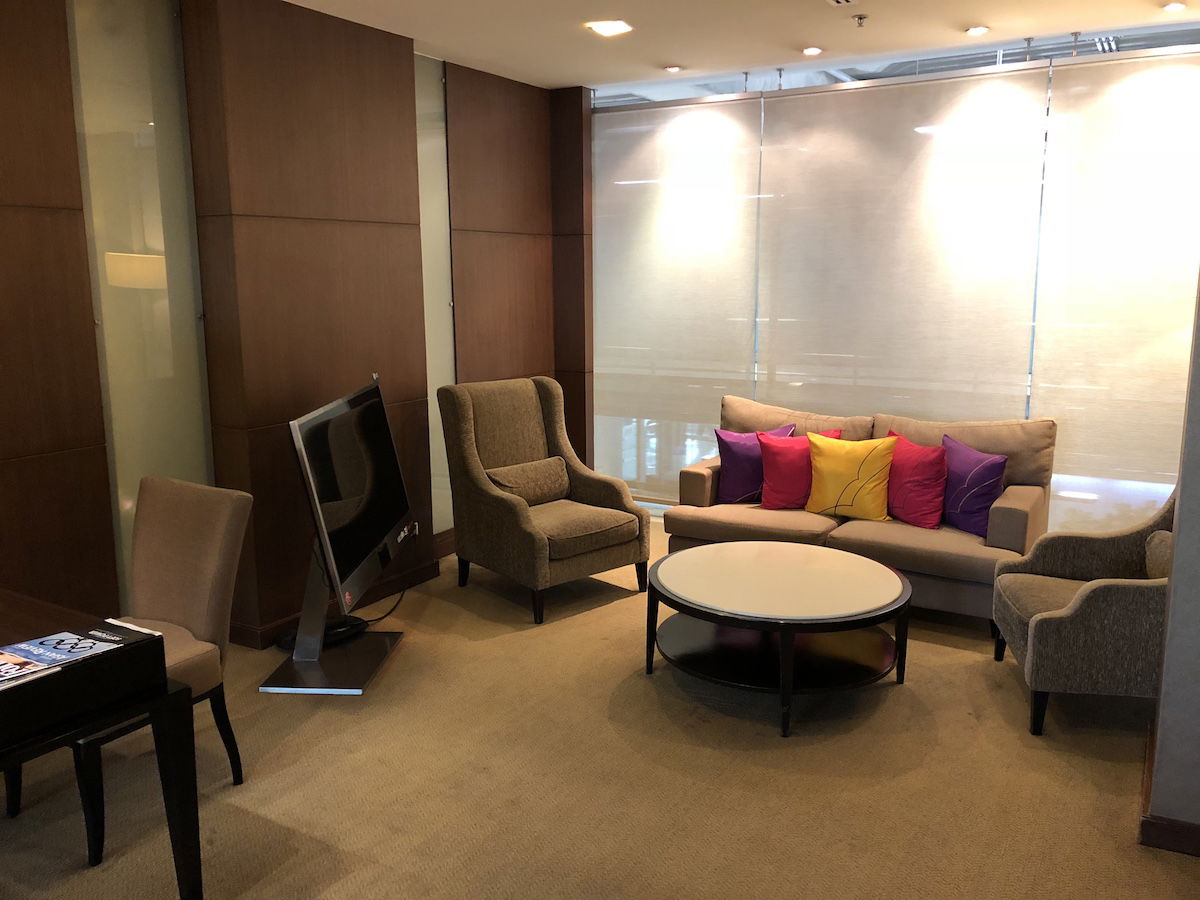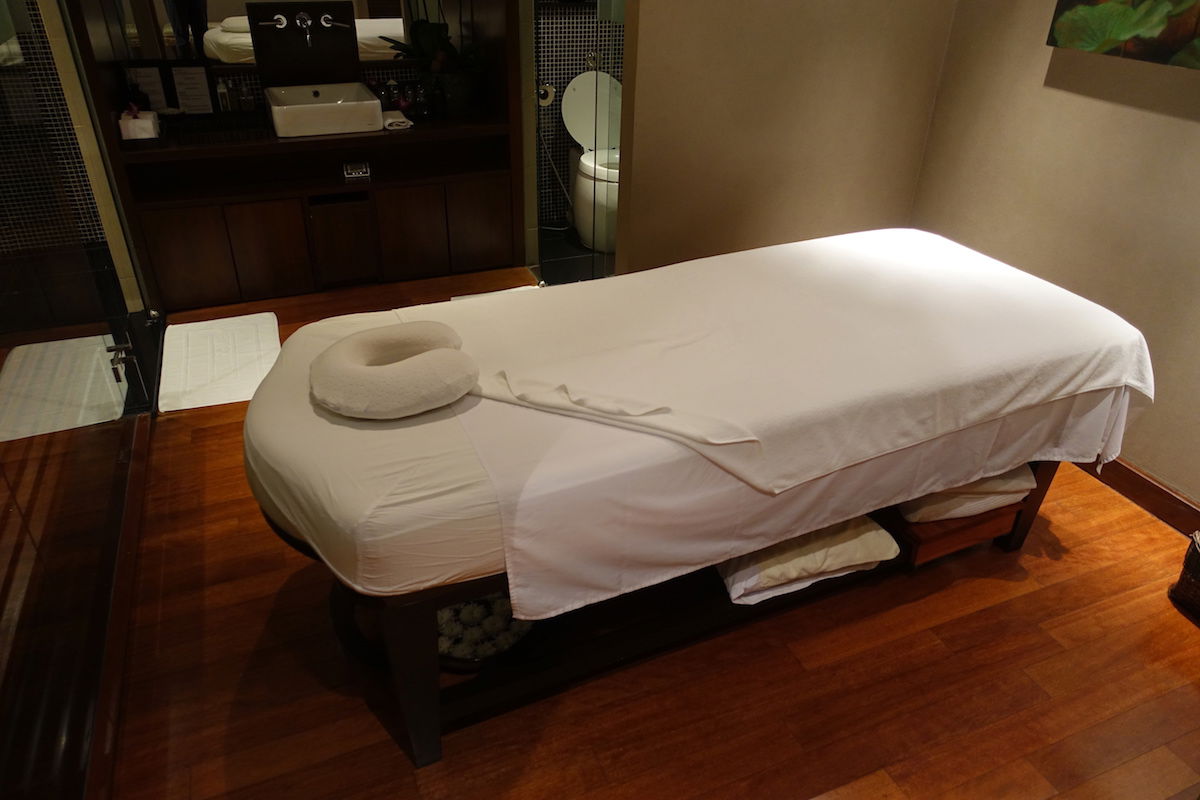 What was the onboard experience like on this short 2hr15min flight? Phenomenal.
Thai Airways' 747 first class cabin consists of just nine seats. There are three seats on each side of the cabin along the windows, and then three seats in the center section. Flying in the nose of the 747 is such a treat, especially with more and more airlines retiring this plane.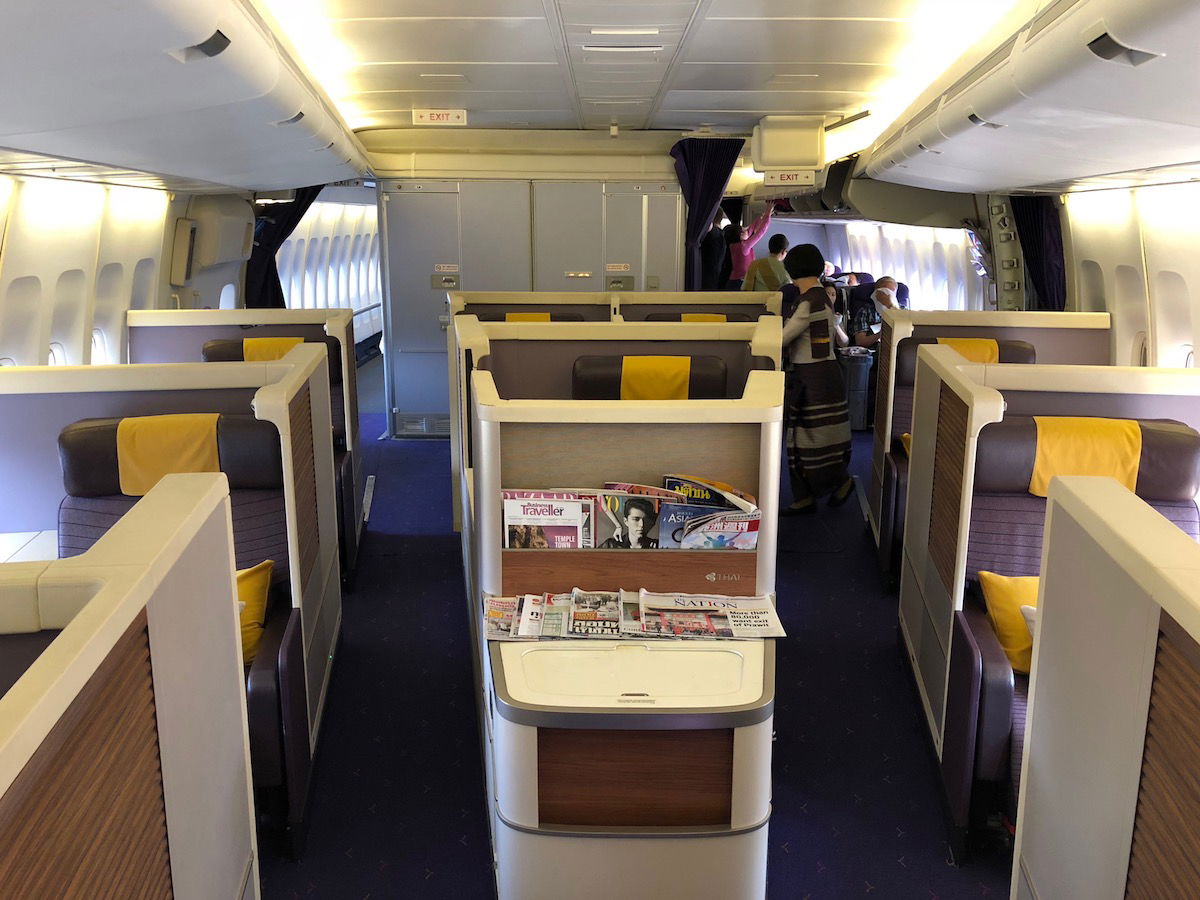 Based on the design of the suites you'd almost think that they would have put a door on the seats, though in reality they just have a partition near the area where your head is. Suffice to say that this is an unbelievable seat for such a short flight.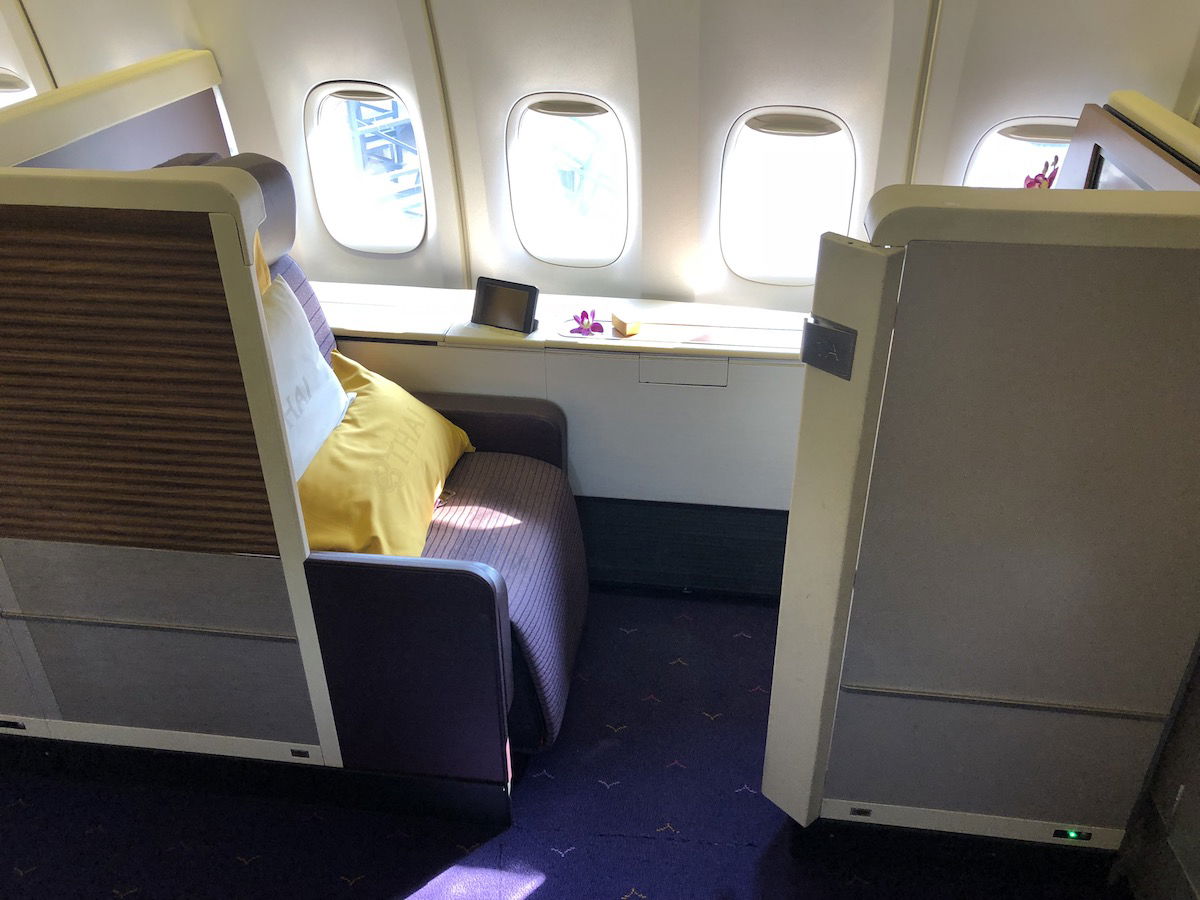 The soft product was the highlight, though. There was free-flowing Dom Perignon 2006.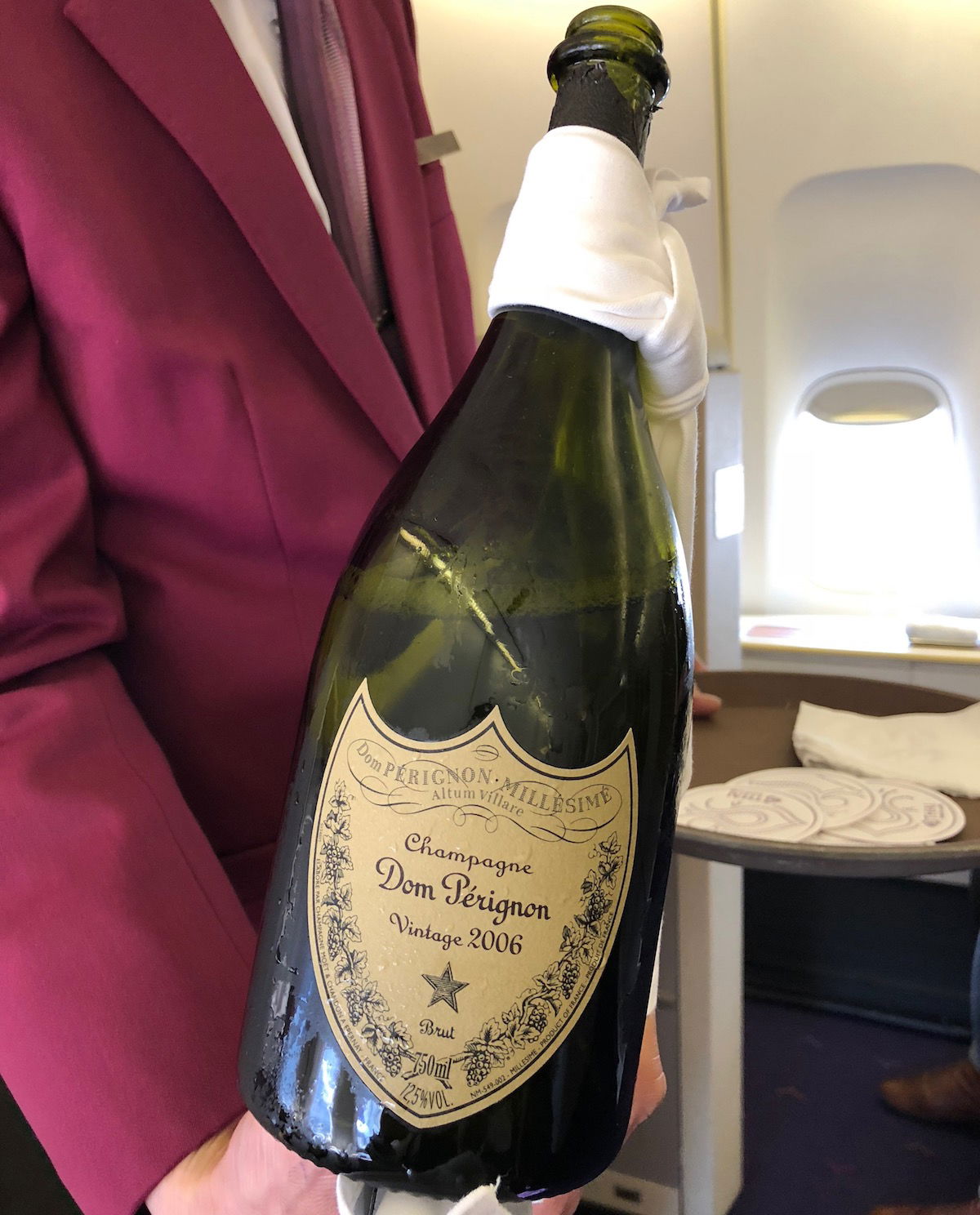 The meal service was totally over the top. To start there was a corn soup with crab meat.
That was followed by a papaya salad.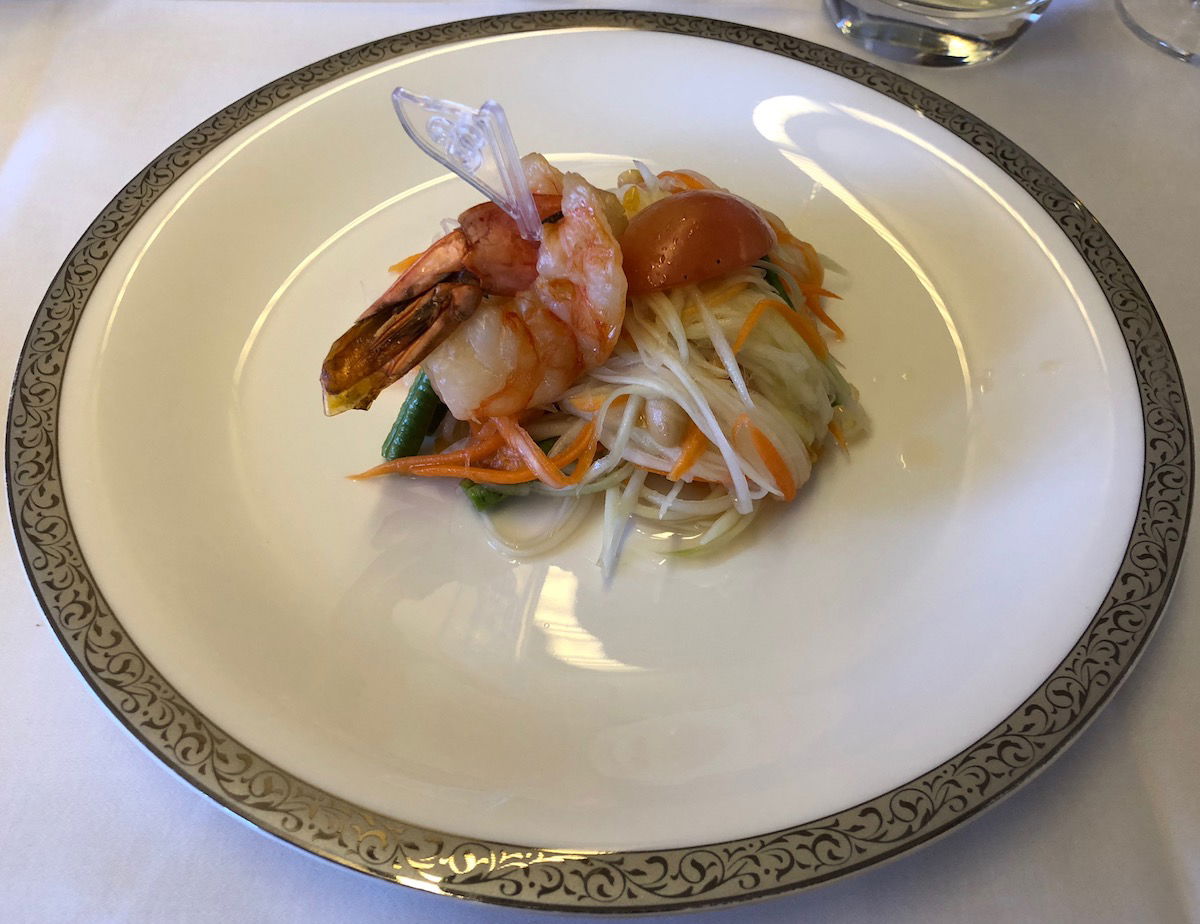 For the main course I had the stir-friend flat noodles with prawns.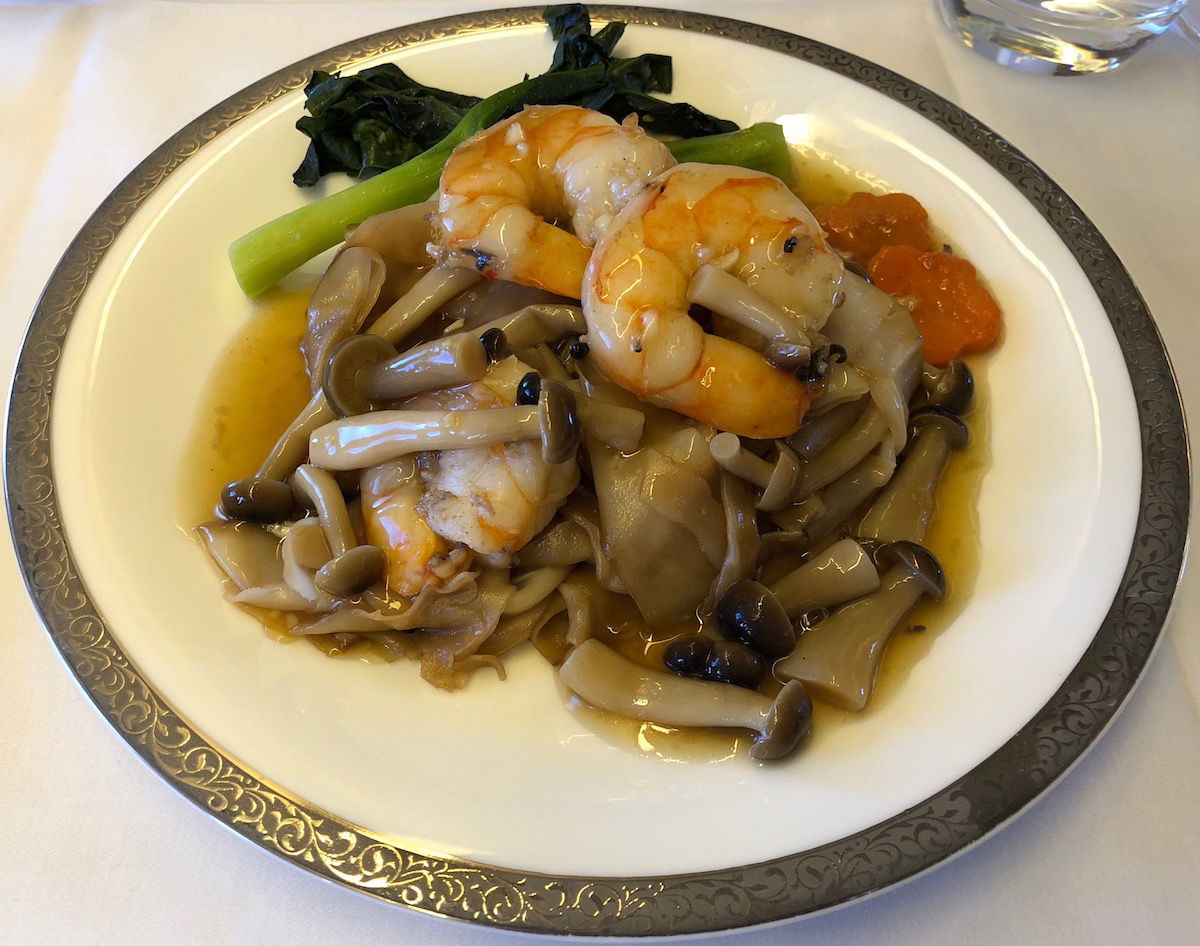 Then there was a cheese course.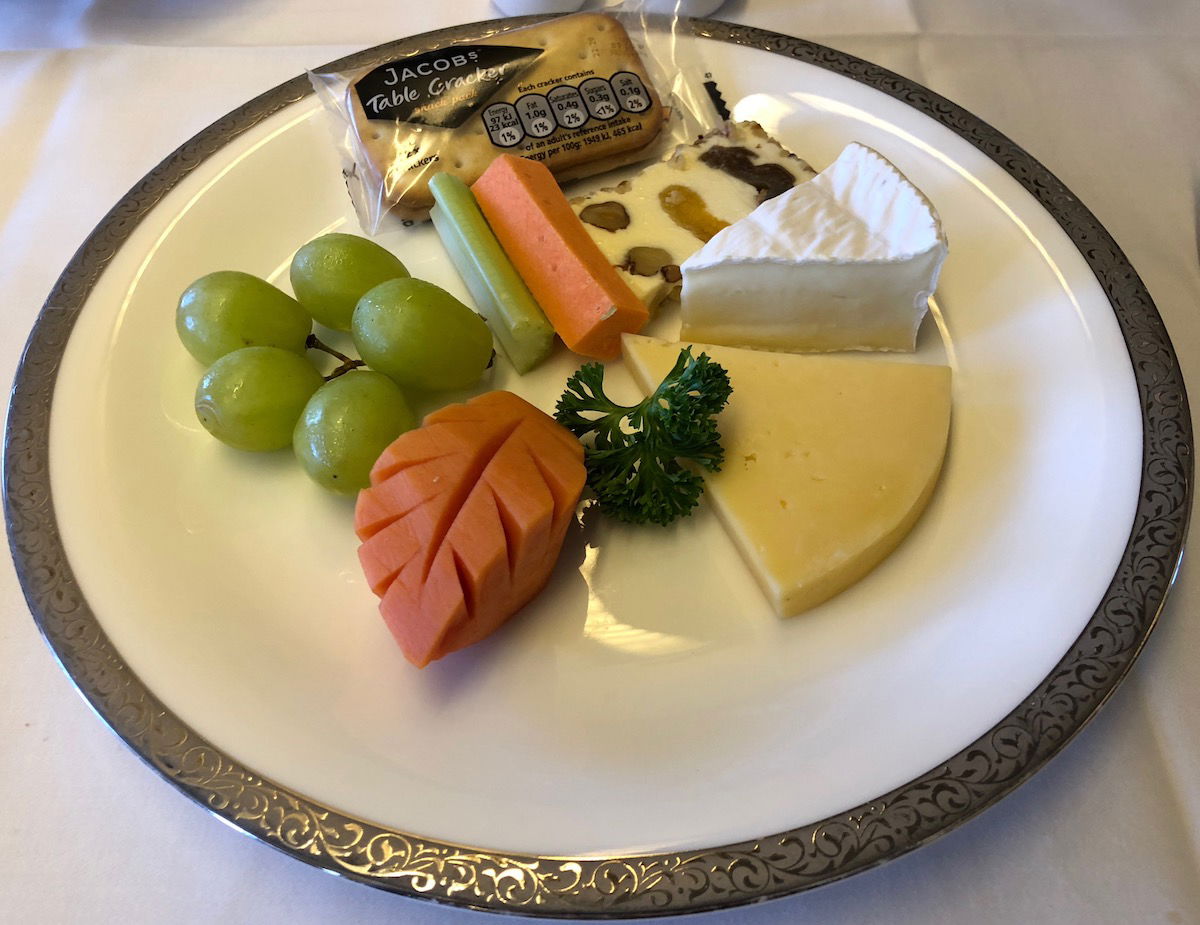 Lastly there was dessert, with the choice between sesame panna cotta and Thai desserts.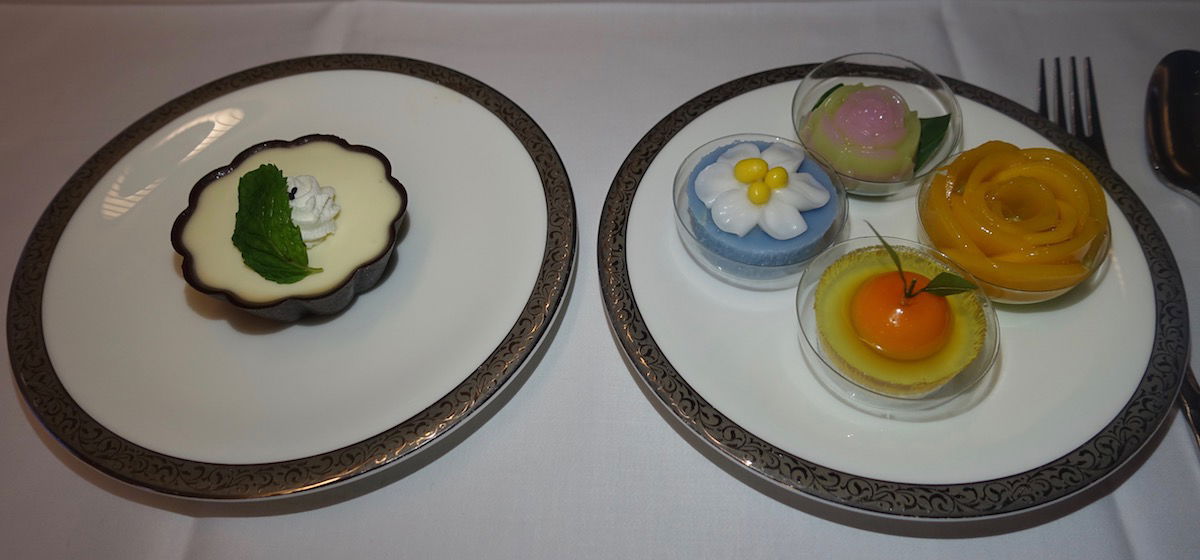 Working the first class cabin was Wipa, who was a treasure. She was so sweet and professional. For example, during boarding she saw me take a picture of the first class cabin, and she said "please wait a minute so I can close the overhead bins. The picture will look nicer then."
Also, I didn't actually order all of the above food, but rather Wipa force fed me most of the stuff. I just ordered the soup and a main course, but she said I "must try" the papaya salad and "must try" the cheese plate and "must try" the Thai dessert. Before I knew it I was feeling as stuffed as foie gras.
There's something I find to be charming about the entire Thai Airways experience. As far as first class experiences go it's not especially fancy or glitzy, but rather just seems well executed and from-the-heart, and that's something that I really appreciate.
If you've flown Thai first class, what was your experience like?