Emirates has been doing what they can to rightsize capacity on routes as much as possible. For example, last April Emirates announced that they were drastically reducing service to multiple US markets, following the US electronics ban. At the time they announced that they were reducing flights to Boston, Los Angeles, and Seattle, from twice daily to once daily, and also reducing flights to Fort Lauderdale and Orlando from daily to 5x weekly.
That wasn't the first time they had reduced capacity to the US, though. As of July 1, 2016, Emirates downgraded their Dubai to Houston route from an Airbus A380 to a Boeing 777-300ER. This was pretty significant since it was the first time ever that Emirates took an A380 off a US route.
There's some good news on that front — Emirates will once again fly the A380 daily between Dubai and Houston as of June 1, 2018. As before, the route will operate with the following schedule:
EK211 Dubai to Houston departing 9:35AM arriving 4:50PM
EK212 Houston to Dubai departing 8:00PM arriving 8:00PM (+1 day)
At ~8,168 miles, this is Emirates' second longest US route, as it's just a hair shorter than Los Angeles to Dubai. Personally I'm a bit surprised to see this capacity increase, especially given that Emirates doesn't have any real partner airlines in Houston to provide feed.
Emirates will use a three cabin A380 on the route, featuring 516 seats. This includes 14 first class suites, 76 business class seats, and 426 economy seats. This will represent a nice improvement across the board in terms of the passenger experience.
In first class we're not only seeing an increase of six first class suites, but the A380 has Emirates' famous onboard shower spa.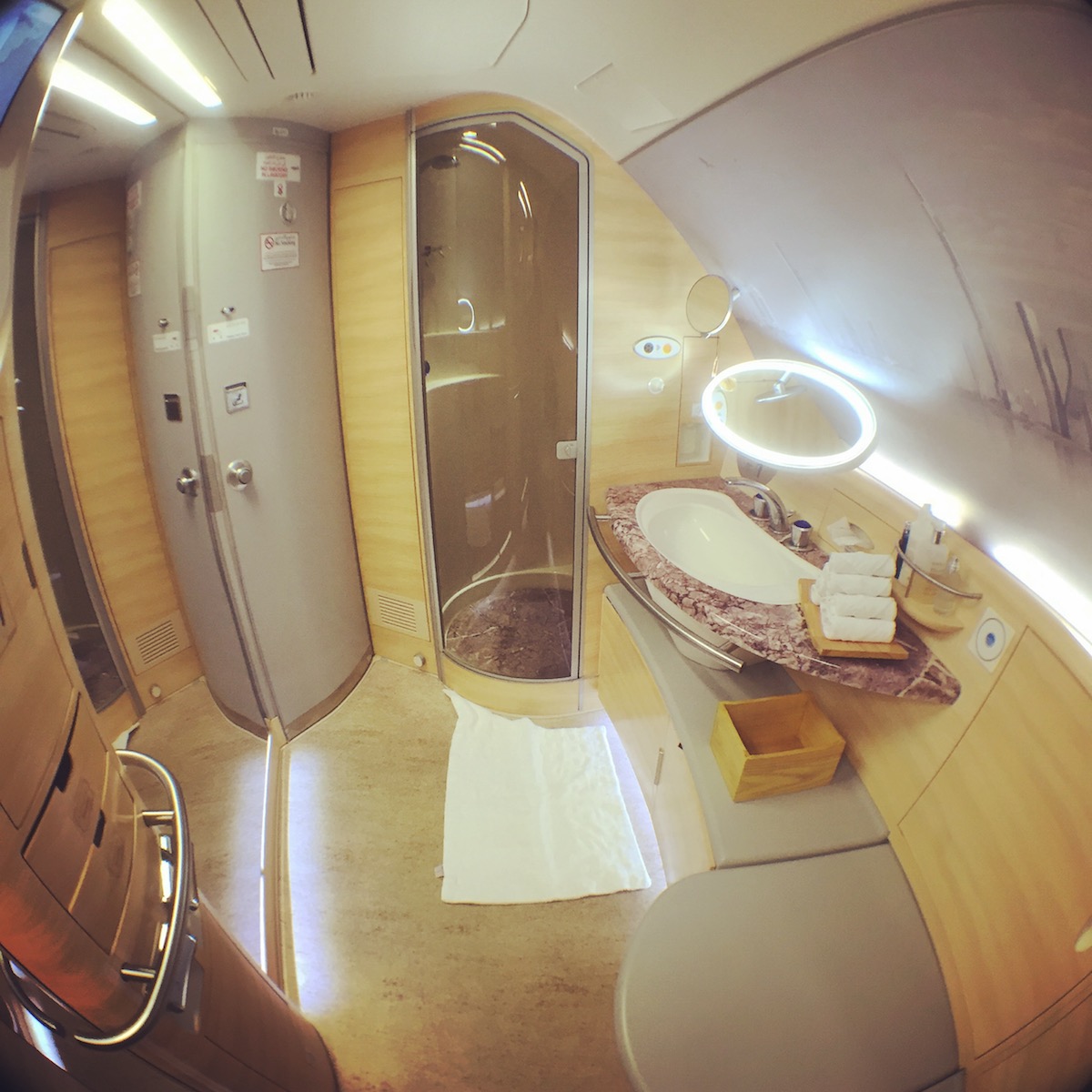 In business class we're seeing an increase of 34 business class seats, but most importantly, the A380 business class seats all feature direct aisle access, while the 777 business class seats don't. The A380 also has Emirates' onboard bar.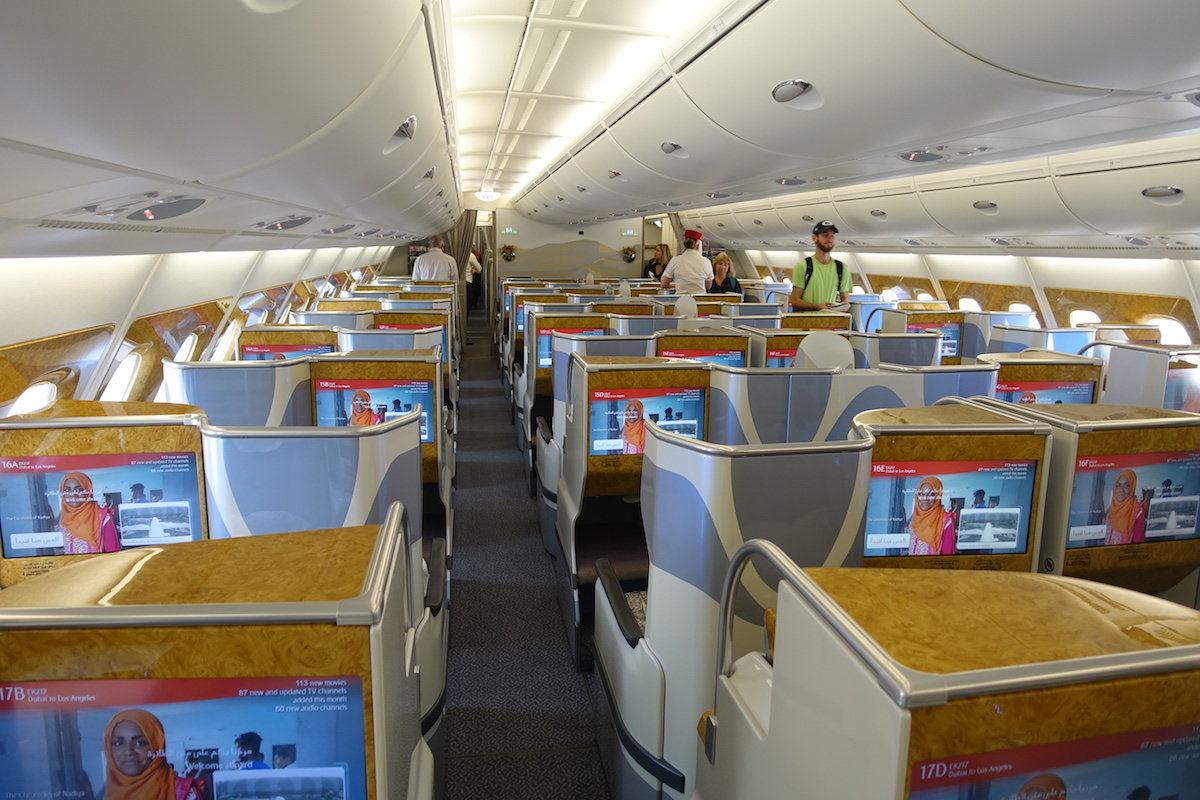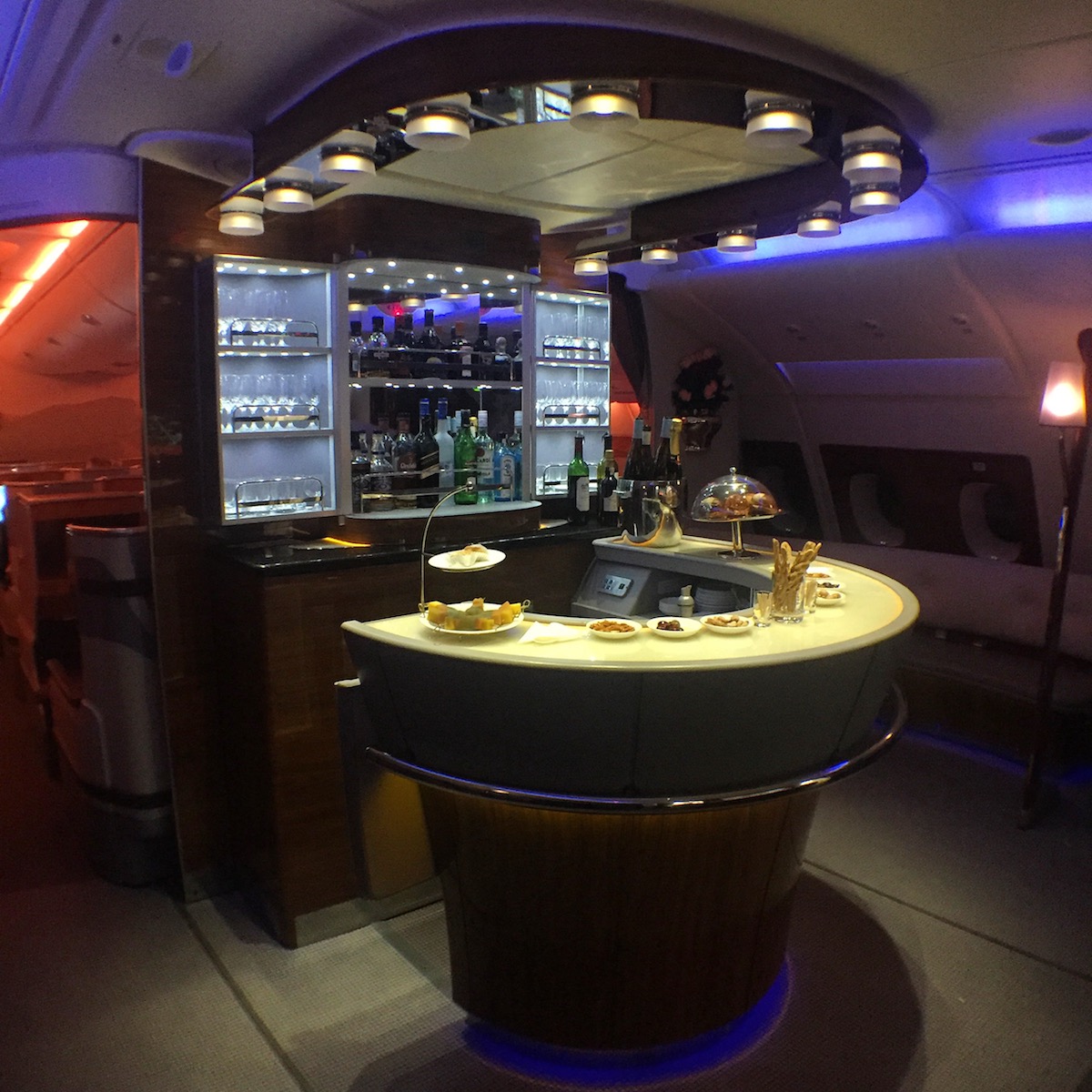 Even the economy experience will be significantly better — both planes have 10 seats per row, but the A380 has a significantly wider cabin.
Given that Emirates will have significantly more seats to sell, hopefully this leads to more award availability and lower fares.
This isn't Emirates' only change to their US network as of June 1, 2018 — also as of that date Emirates is launching daily flights between Newark and Dubai, which is a new nonstop route for them (they presently fly from New York JFK to Dubai, and from Newark to Athens).
Are you surprised to see Emirates bring the A380 back to Houston?