Hello from somewhere over the Pacific! After returning to the US from Bora Bora last week I decided to plan a last minute review trip, so I can get in one last trip before the end of 2018. It has been a lot of fun so far, and I have more fun airlines coming up, so stay tuned for the updates.
On the points & travel front, this week we learned when Marriott's new award pricing will kick in, Royal Air Maroc revealed their new business class, RwandAir moved forward with their plans to fly to New York, WOW Air's route cuts continued, Air France appointed a new CEO, and more.
With that out of the way, here's a recap of this week on the blog:
Featured Stories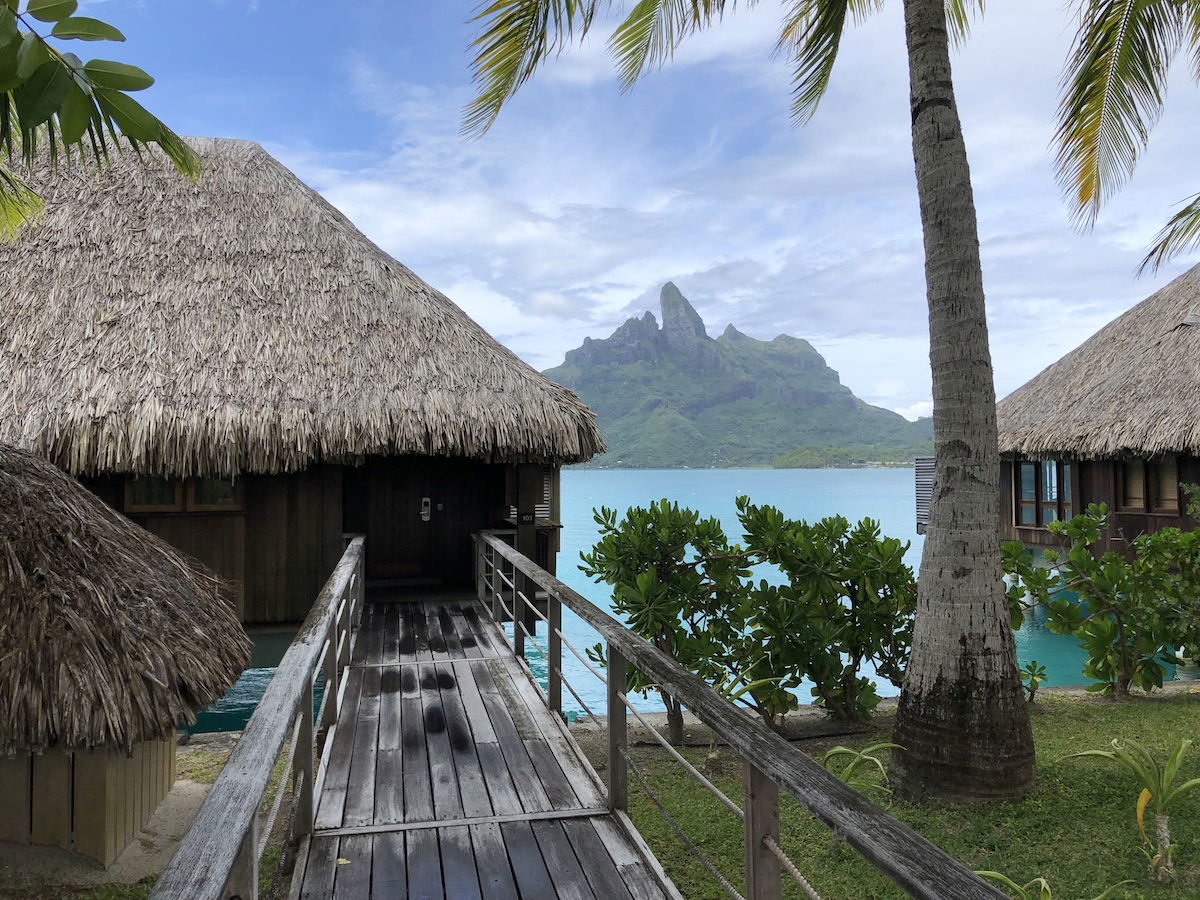 Here's something interesting that I had never put much thought into, though I'm now realizing this may be a widespread issue.
Maybe I'm just been lazy, but historically I haven't generally "audited" my hotel stays to make sure I was earning the correct number of points.
For example, Marriott offers 10 "base" points per dollar spent, so after a stay I'll typically check to make sure they posted, but I haven't typically analyzed whether or not it's exactly right. In other words, I'd notice if the number of points awarded is zero, but if they short me 10-20% points, I probably wouldn't notice.
That's also partly because they don't all that clearly define what spend is qualifying, as I'll explain below.
---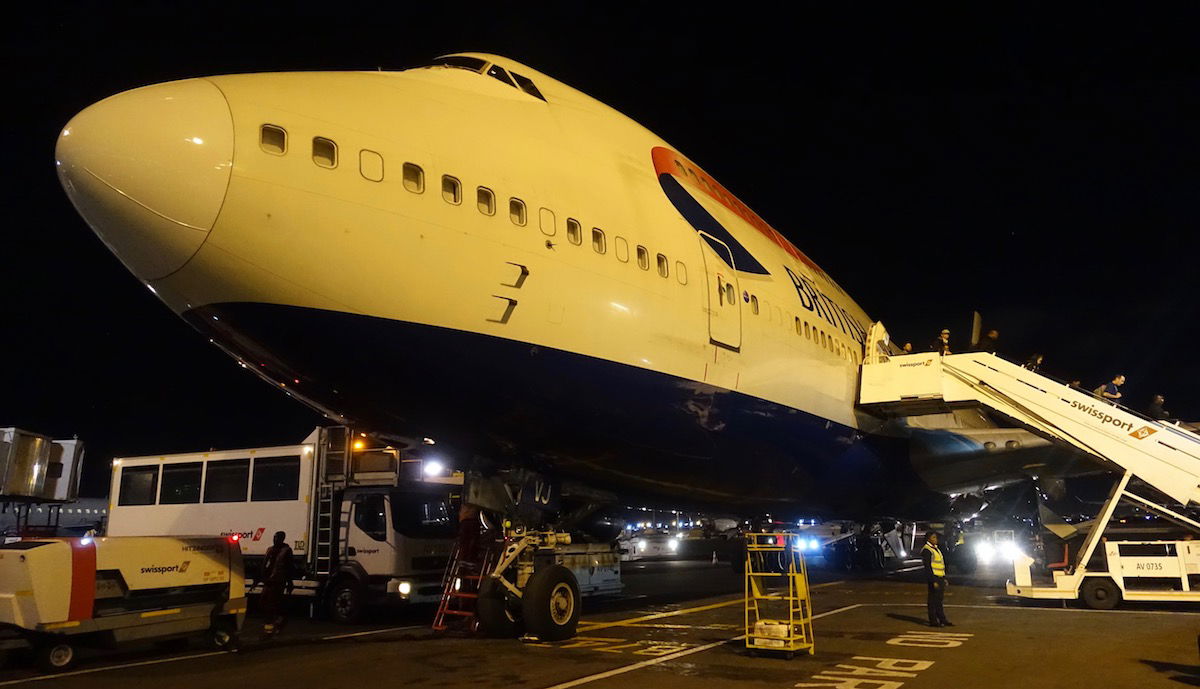 My flight from Nairobi arrived at Terminal 3, while my connecting flight to New York was departing from Terminal 5. After a great flight my good luck continued, as my transit was seamless.
I got on the connector bus between terminals, the bus wasn't even full, and it left within a few minutes. When I got to Terminal 5 it was still pretty quiet, and I was through security in record time.
30 minutes from deplaning in Terminal 3 to being through security in Terminal 5 is just about a new record for me.
---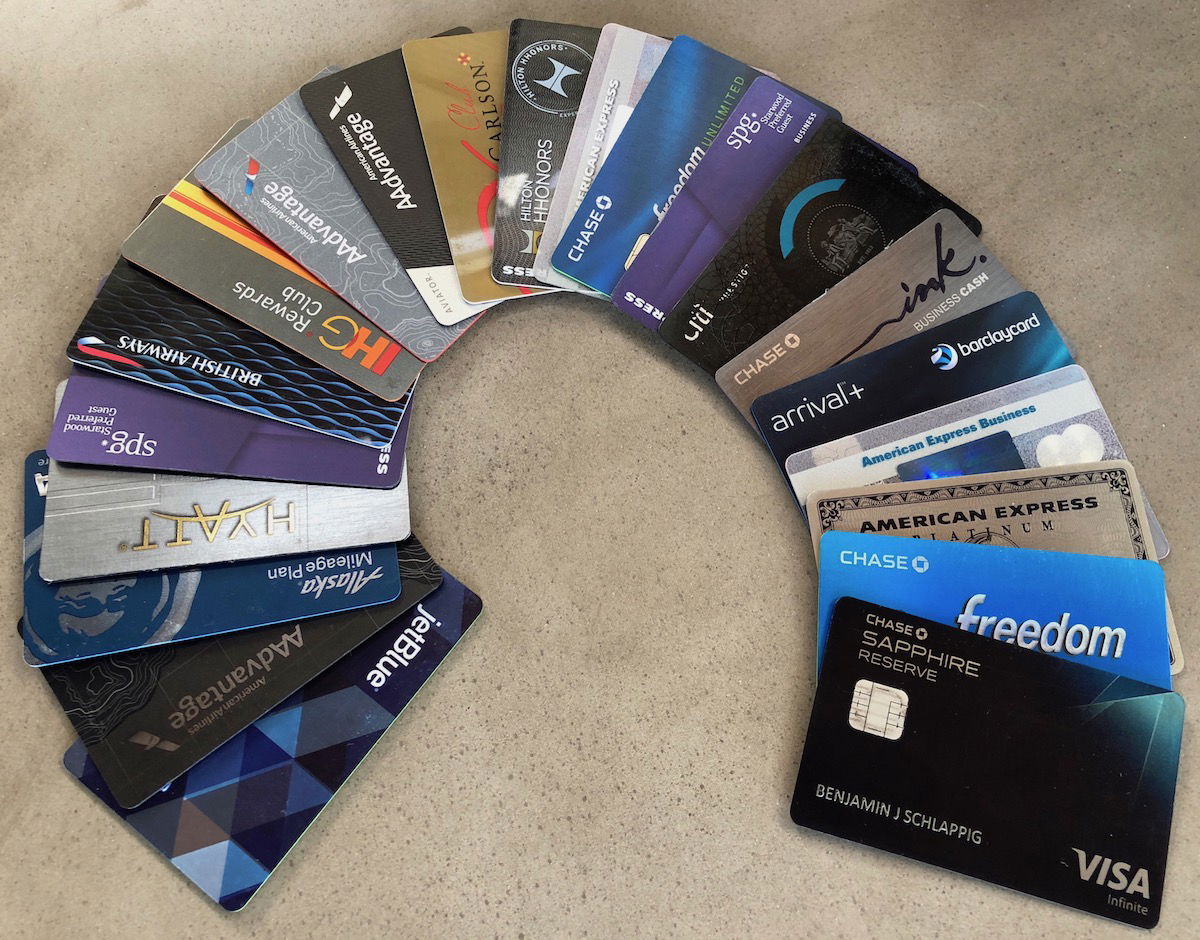 For those in the US with good credit, the best way to rack up points is through credit cards. This can include the welcome bonuses offered by credit cards, the points offered for spend on the cards, and all kinds of other offers.
I've written in the past about the credit cards I use for each major bonus category. Nowadays it's possible to earn 2-5x points on many of the things we spend most on, ranging from travel to dining to supermarkets to gas stations.
However, there are some things we all spend money on where you just can't earn bonus points for spend. This can include things ranging from doctors visits to paying taxes by credit card to buying points through points.com, just to give a few examples.
In this post I wanted to share what I consider to be the best cards nowadays for everyday, non-bonused spend.
---

TIPS: Earning Miles & Promos
Great American Business Class Fares From Hong Kong To North America
Chase Ink Bonuses: $500 Or 50,000 Points?
Up To 1,500 Bonus Miles With New Airline Shopping Portal Bonuses
Best Credit Cards For Uber Rides
9 Premium Credit Cards With The First Year's Annual Fee Waived
10 Best Credit Card Offers For December 2018
The Best Cards For Everyday Spending
United Now Awards Elite Miles On Basic Economy Tickets
British Airways Class Action Settlement Avios Are Posting
Points Posting From Lucrative "Home With IHG" Promo
How The Chase Ink Business Preferred Cell Phone Protection Works
Are Marriott Hotels Intentionally Shorting Points For Stays?
Last Chance: Chase Freedom Q4 5x Points Registration (Plus Q1 Categories Revealed)
Does Applying For Credit Cards Hurt Your Credit Score?
Does Closing Credit Cards Hurt Your Credit Score?
Earn Bonus Delta SkyMiles For Lyft Rides This Holiday Season
Review: Capital One Venture Card
Chase Freedom Q1 2019 Registration Now Open
TRICKS: Redeeming Miles
Now Live: Capital One's Incredible New Mileage Transfer Perk
You Can Now Easily Redeem Delta Miles To Upgrade
Book Premier Marriott Properties At Lower Rates Until March 2019
TRAVEL With Ben (Lucky)
LOL: The Hotel I'm Staying At Thinks I'm "Very, Very Picky"
After Two Months Of Hand Luggage Only Travel, The Two Most Difficult Things Are…
Why Aren't There Many Premium Economy Reviews At OMAAT?
I'd Like Airlines To Offer LESS Service In Business Class
Up Next: Qantas 787 Business Class, Malaysia A350 Business Suites, Singapore 777 First Class, And More
Review: The London EDITION
Plane Spotting At Maho Beach, Sint Maarten
REVIEWS & Trip Reports
Impressions Of The St. Regis Bora Bora
Review: British Airways Club World 747 London To New York
Impressions Of The Conrad Bora Bora
Introduction: A Quick African Adventure
Review: British Airways First Lounge New York JFK
Review: British Airways Pre-Flight Dining New York JFK
United 787 Polaris In 10 Pictures
Review: British Airways Business Class A318 New York To London City
Impressions Of Qantas 787 Business Class
NEWS & Updates
Hainan Launching Flights Between Xi'an & LAX
FAIL: Good Intentions Gone Horribly Awry At Jamaican Hotel
More African Countries Reject Planes Without Business Class
EL AL Launching Nonstop Flights To Las Vegas
Air Malta Wants To Fly To New York
RwandAir's New York Flight Will Operate Via Accra, Ghana
Royal Air Maroc's New 787-9 Business Class
Day In The Life Of A United Flight Attendant: Hmmm…
New Capital One Savor & Postmates Partnership
Delta Restricts Age & Flight Length For Emotional Support Animals
Delta Overhauls Boarding Process, Introduces Branded Boarding
United Airlines To Make "Historic" Route Announcements Tomorrow
Now Open: Air France's New JFK Pre-Flight Dining
United's "Historic" Announcement: More International Flights From SFO
Anne Rigail Appointed New Air France CEO
WOW Air Cuts Chicago Flights
Controversial: American Airlines Now Has "Service Analysts" On Some Flights
Wear An Ugly Sweater And Get Priority Boarding On Alaska
TAP Air Portugal's SFO Flight Now Bookable (Great Fares & Award Seats)
Centurion Lounge Miami Closing Temporarily
LVMH Acquires Belmond
WOW Air Cancels Flights To LAX, SFO, YVR, And DEL
Indigo Partners Moving Forward With WOW Air Investment
Aer Lingus Introducing Flat Bed Business Class On Some Shorthaul Flights
Human Heart Accidentally Left On Southwest Flight
Nonstop New York To Faroe Islands Flight Coming Summer 2019
Norwegian's Very Complicated Iran Diversion
---
I hope everyone has a great rest of the weekend!