Update: Read my full Qantas Business Class 787 San Francisco To Melbourne review.
Good morning from Melbourne! I just took the 15 hour flight from San Francisco to Melbourne on the Qantas 787-9, which features their latest business class product.
Amazingly enough this was my first time flying longhaul in Qantas business class (I've flown them in longhaul first class and in short-haul business class), so in this post I wanted to share my initial thoughts (with a more detailed trip report coming soon).
Qantas' new business class seat is excellent
Qantas has Vantage XL seats in business class, which you'll also find in SAS business class, RwandAir business class, etc. However, these were the best Vantage XL seats I've had yet (well, along with the Delta One Suites, but that's a heavily modified product).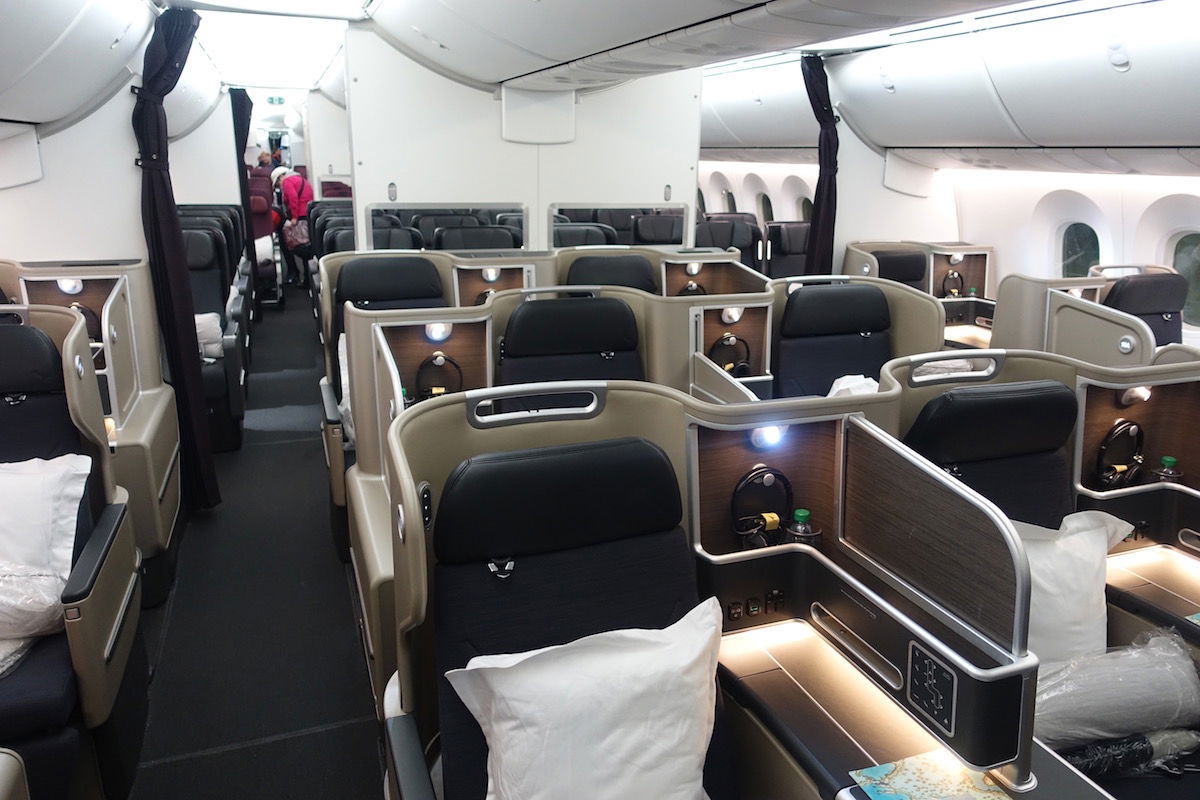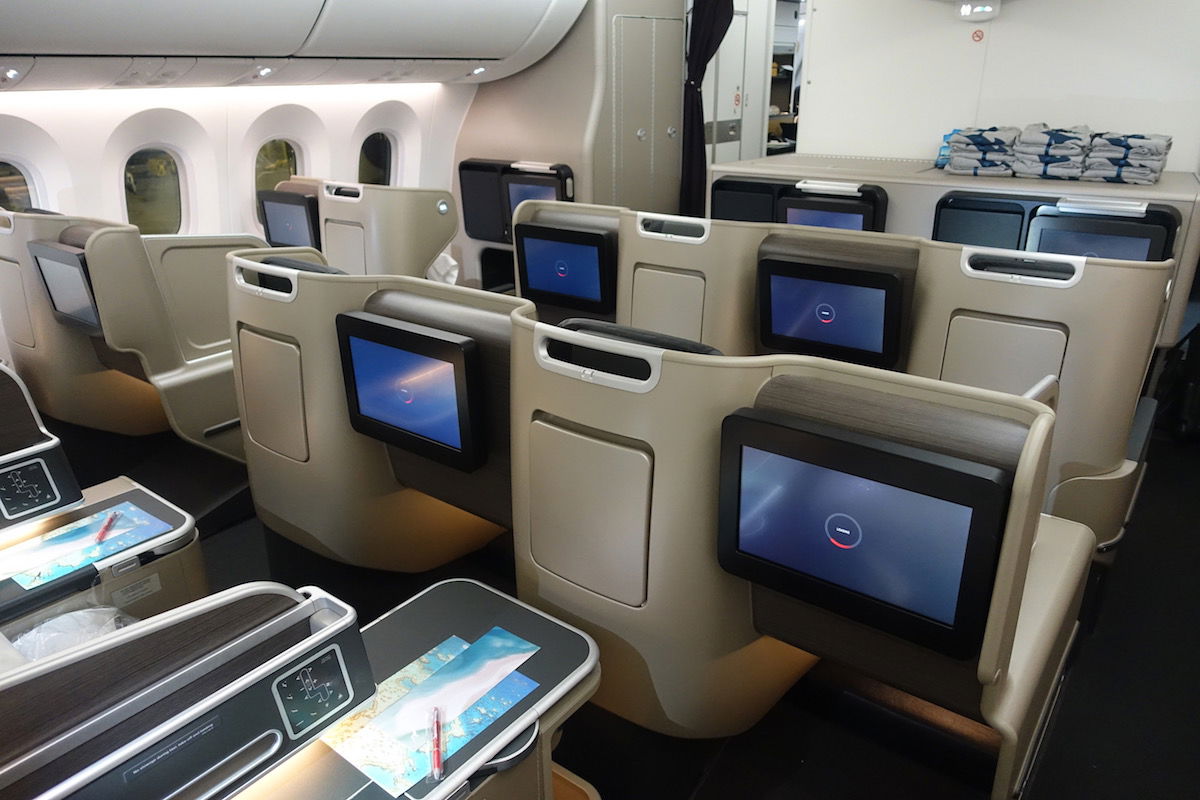 The seats are stylish and have lots of privacy, the finishes are great, and most importantly, the footwell was big.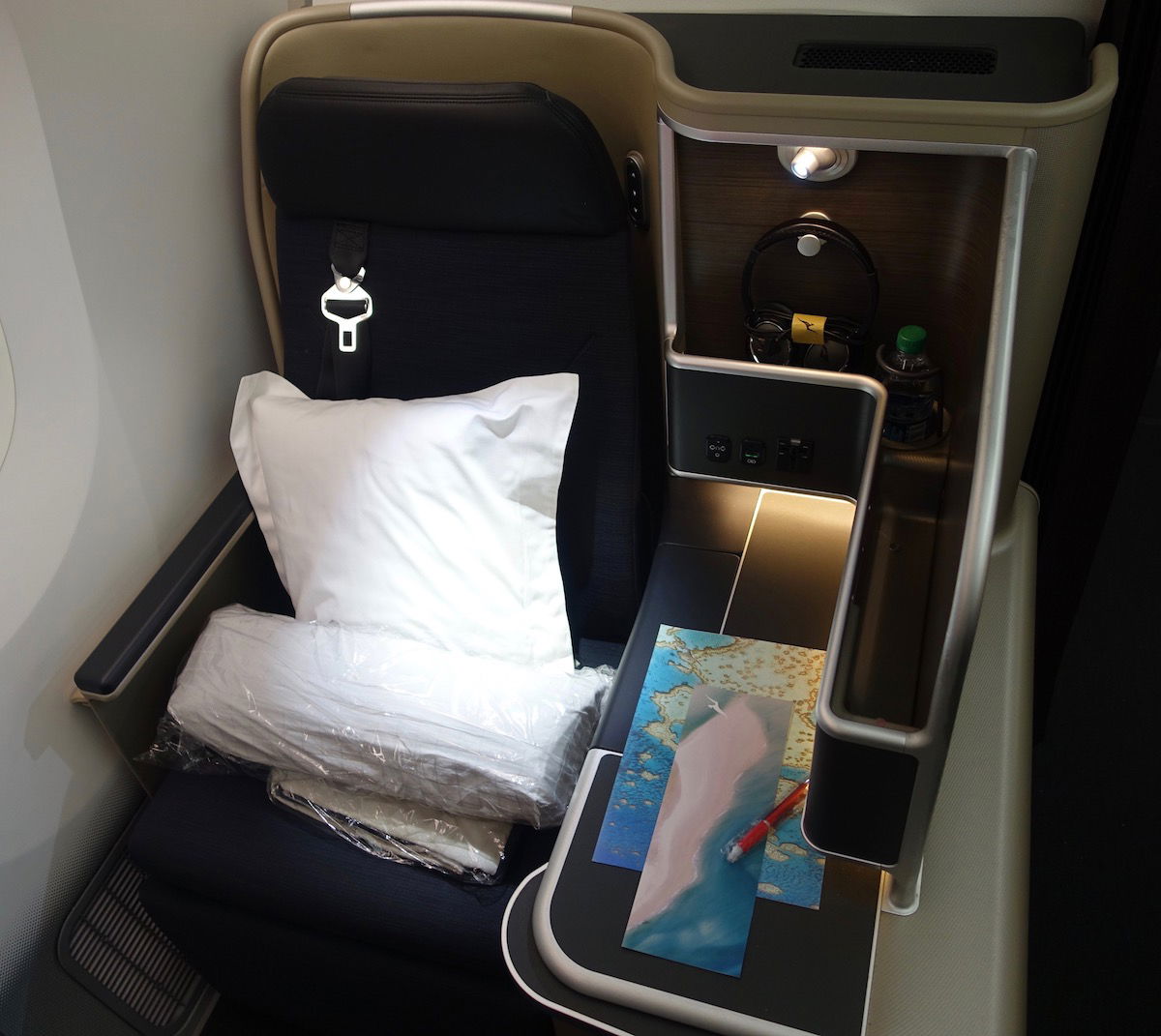 The problem with the Vantage XL seat on the A330 is that it's significantly narrower, and you notice that when trying to sleep. That wasn't an issue here.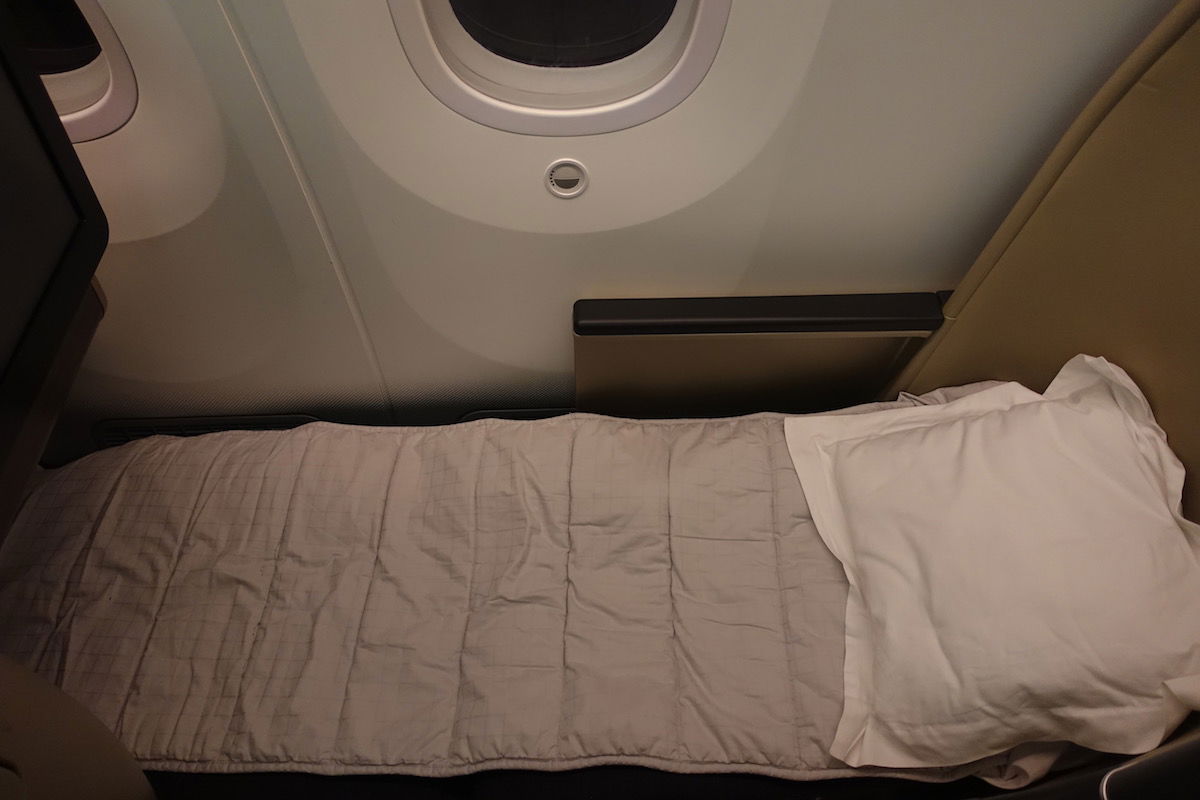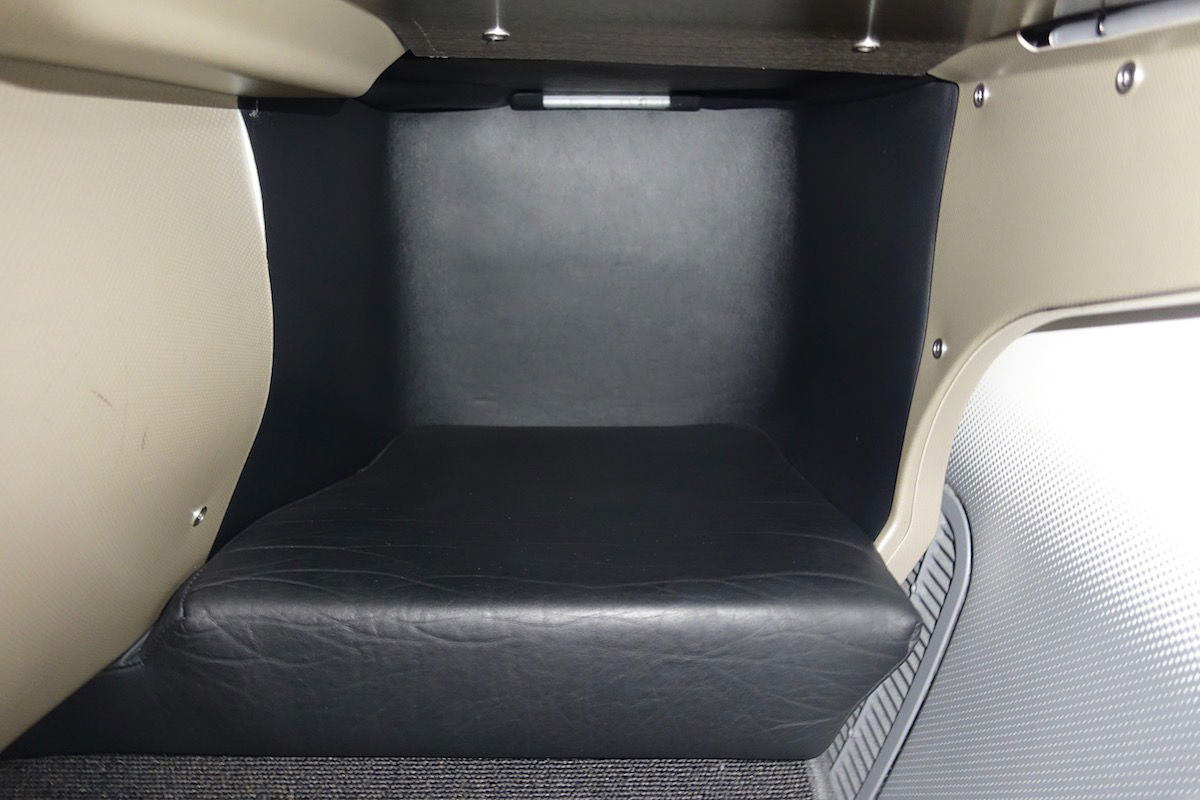 Lastly, the seats had individual air nozzles, which I sure do appreciate as a feature.
So I think these are great seats — not quite as good as Qsuites, but not too far behind.
The crew was top notch
I just love the Australian service culture — I find it to be friendly and informal, and Qantas perfectly exemplifies that. The crew on this flight was excellent. Every single flight attendant I interacted with seemed genuinely happy to be there, proud of the new 787, and was accommodating.
The amenities are excellent
Qantas has great business class amenities. The amenity kits are nice, I love the pajamas with the Qantas logo prominently displayed on them, and the bedding was solid, with a good blanket, pillow, and even a mattress pad.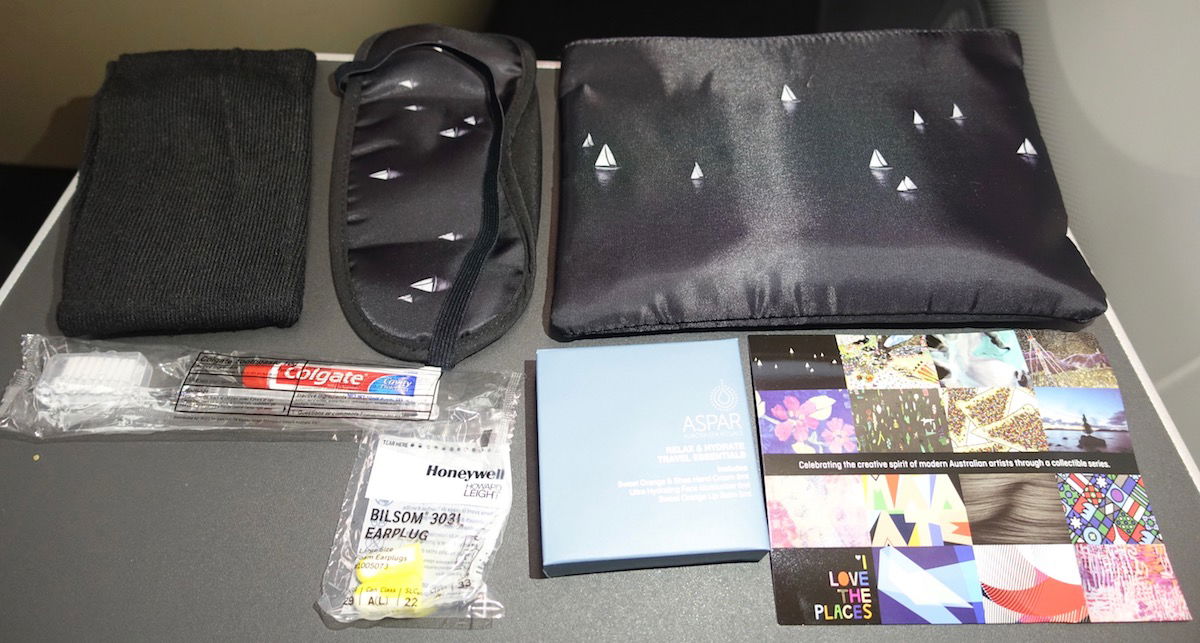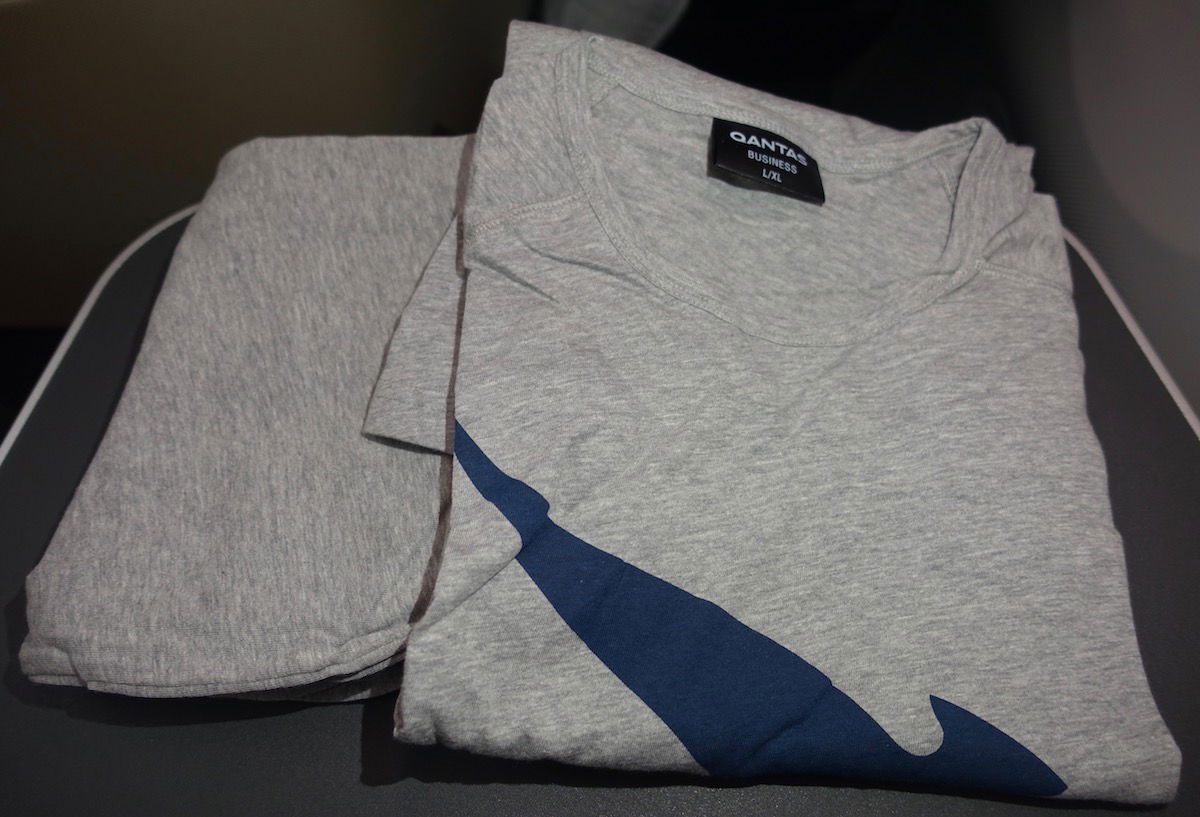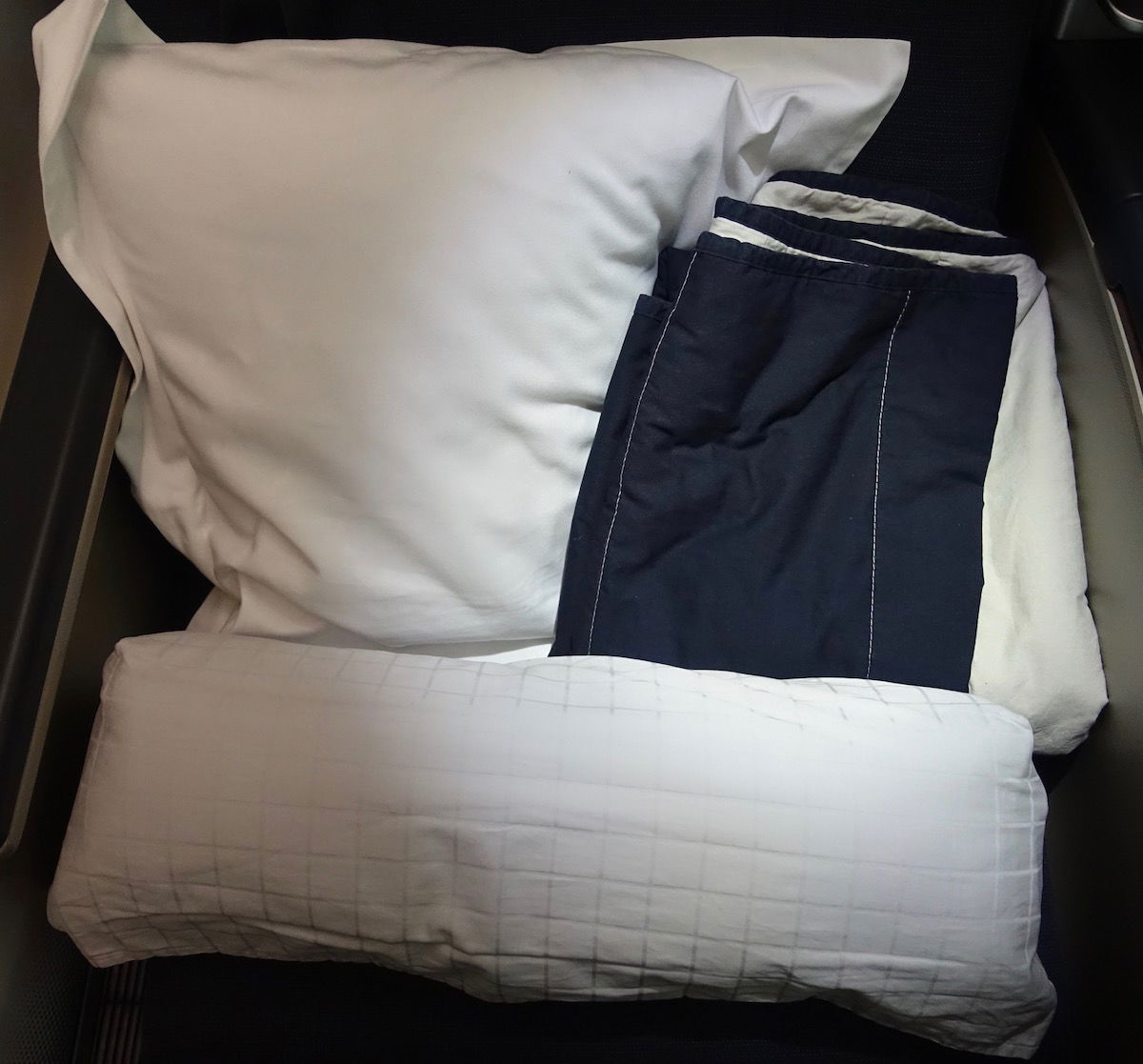 Great entertainment, no Wi-Fi
Qantas' 787 entertainment system is also very good. The selection is huge, the screen is really high definition, and the system is responsive.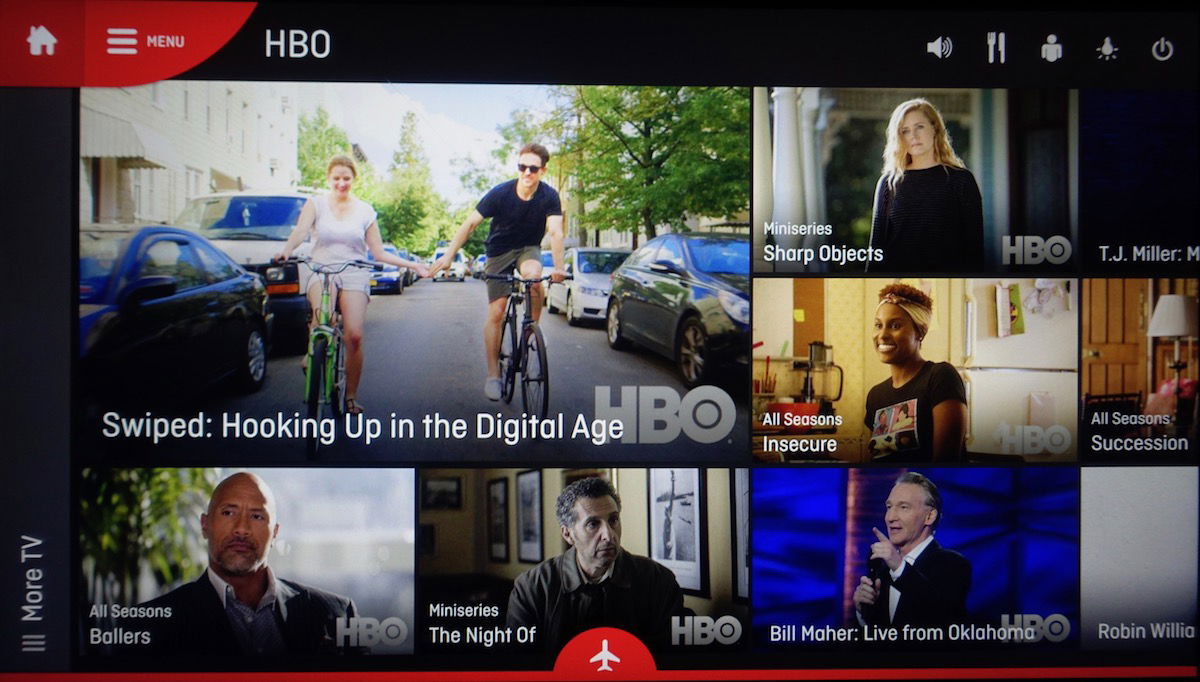 Unfortunately Qantas still doesn't have Wi-Fi on any of their longhaul aircraft, including the 787.
The food was… meh
Qantas is generally well regarded for their food, and recently they've had a new emphasis on wellbeing on their ultra longhaul flights.
Here's the menu for the entire flight, which is quite simple, as you can see: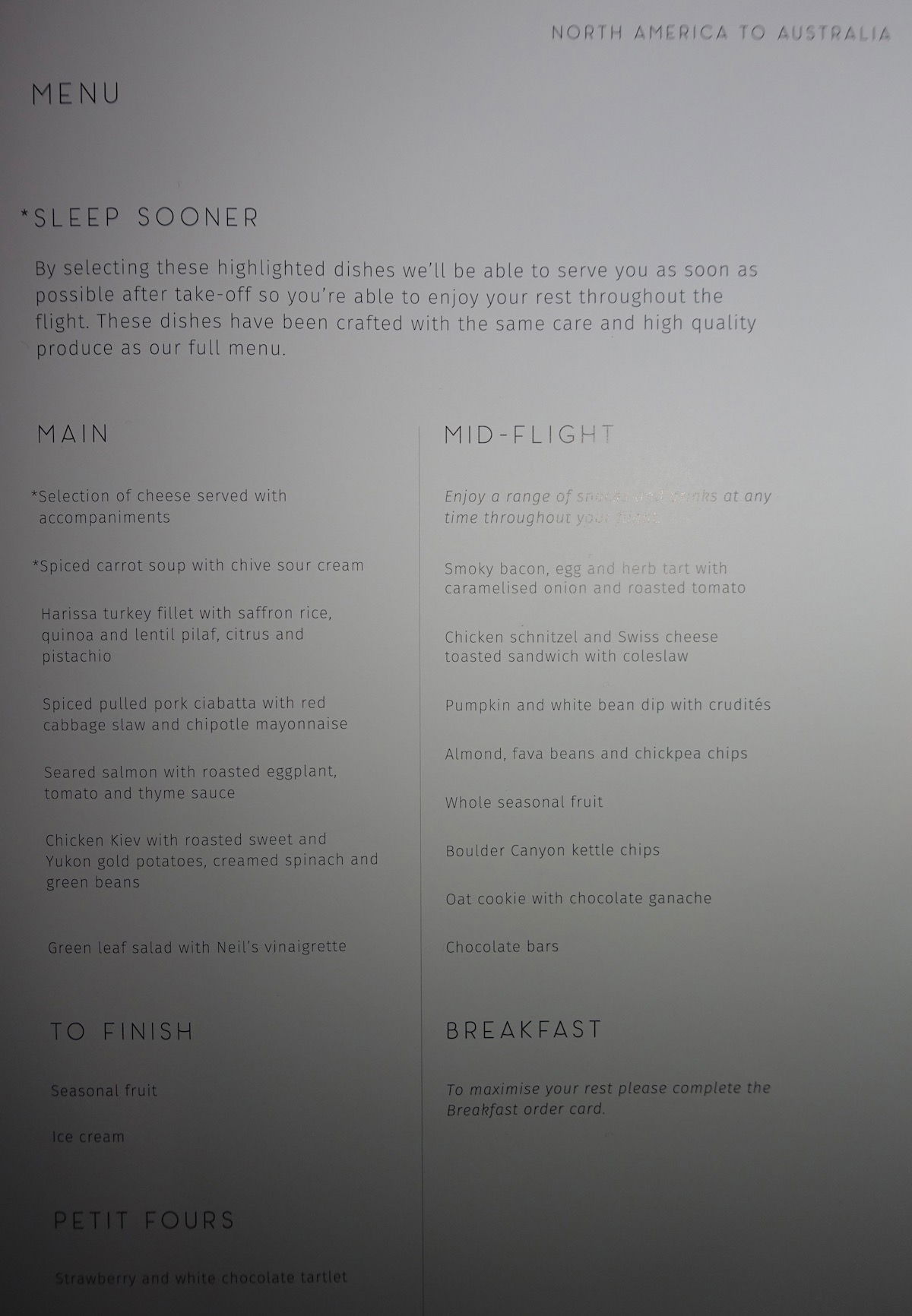 This isn't an airline where you get a five course meal, but rather the intent is that you just have a main and a dessert. The two "sleep sooner" dine options are just a small bowl of soup or a cheese plate.
I'm actually not opposed to these smaller portions and generally healthier food, though in some ways Qantas takes it to the extreme, with just a main and a dessert on a 15 hour flight.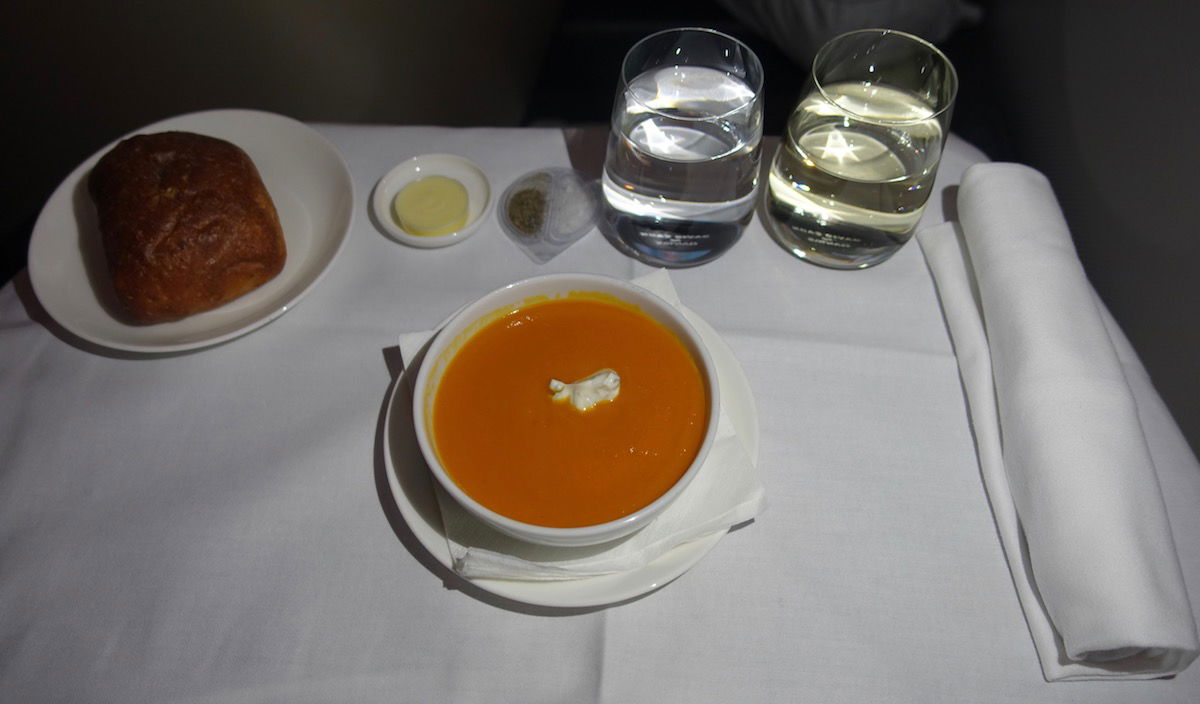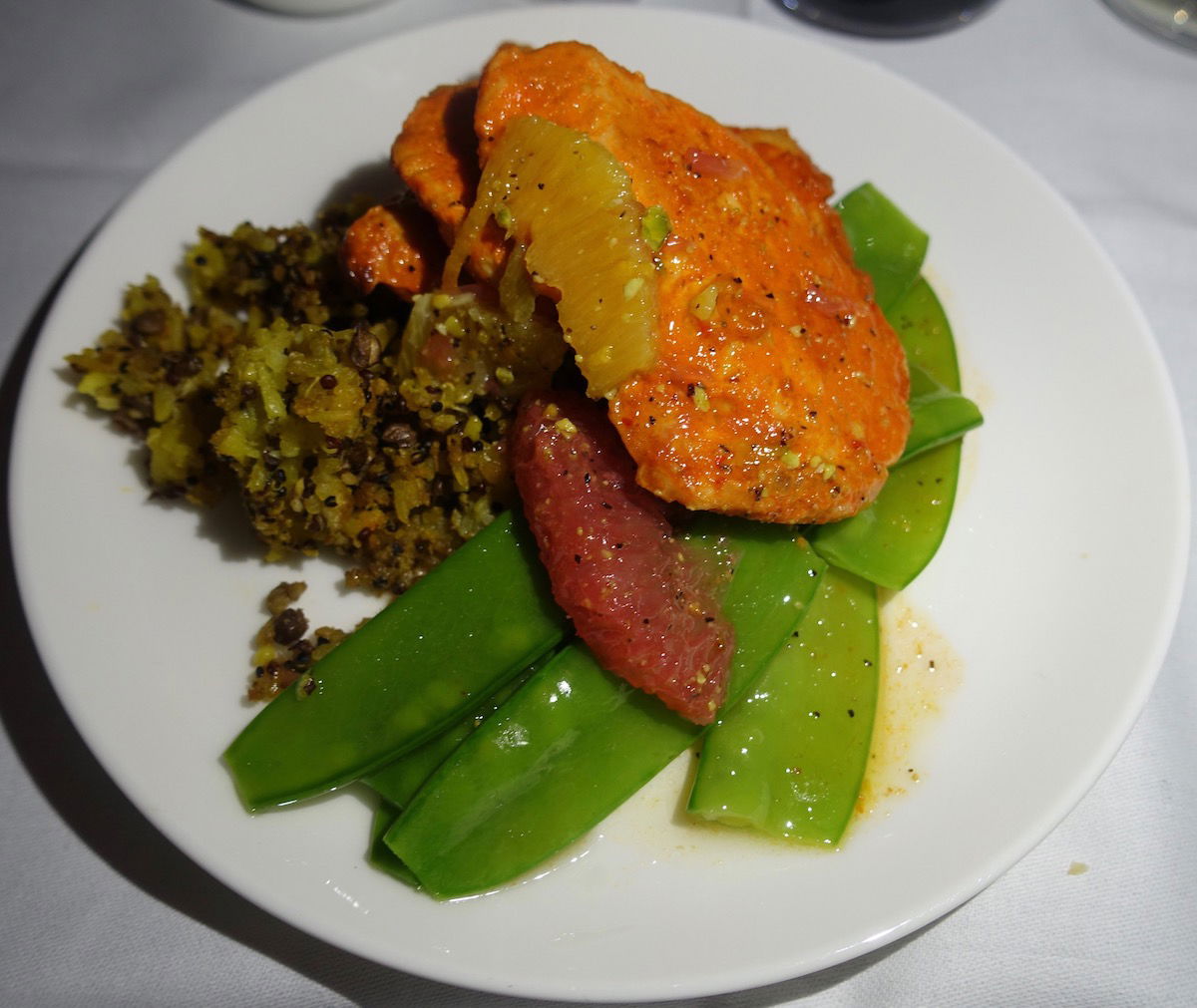 The dessert options aren't even great. You can either have fresh fruit, Haagen-Dazs ice cream, or the only "fresh" sweet dessert is a tiny tartlet.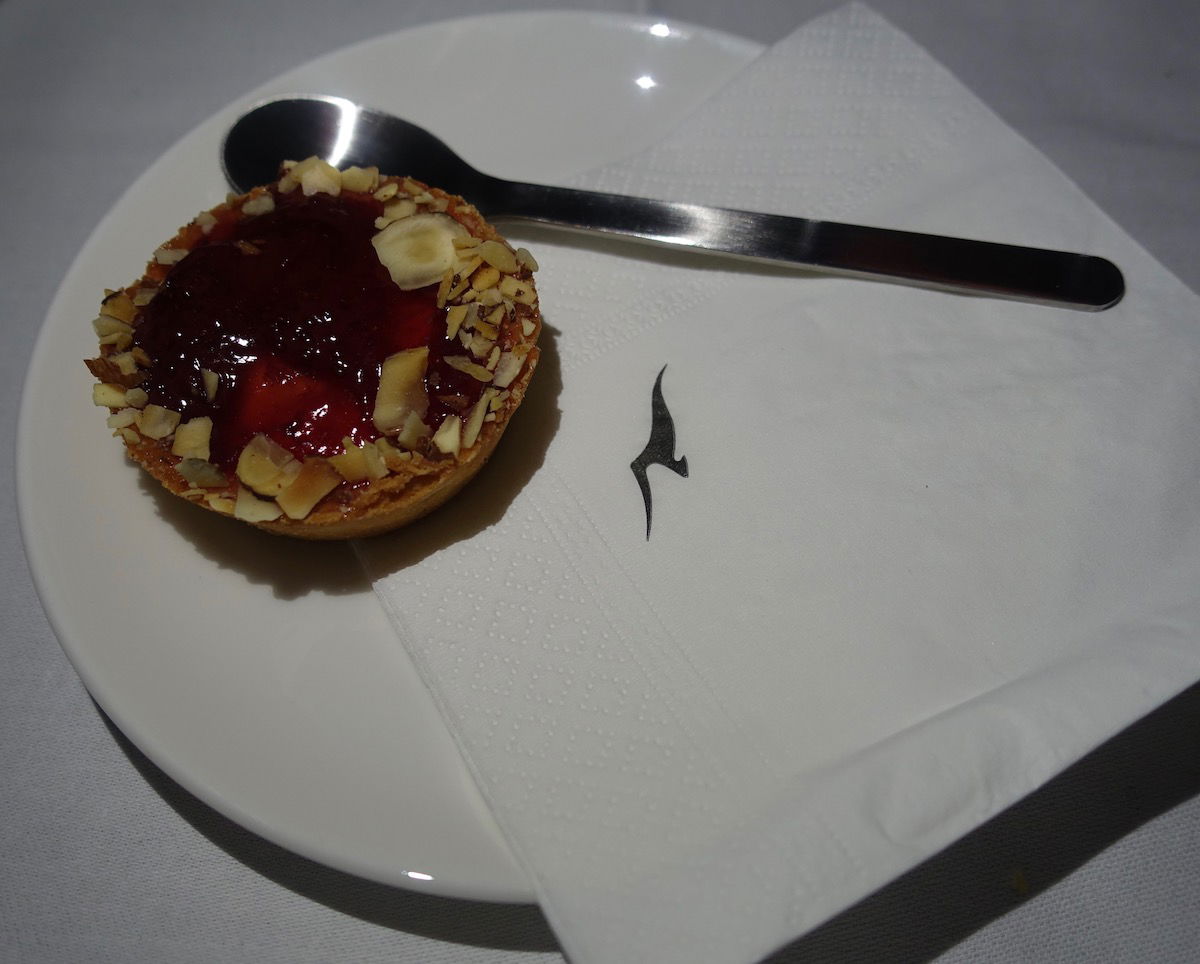 While I realize I was probably unlucky, my preferred main choice — the salmon — wasn't available, so I had the turkey instead, which I didn't love. I don't eat pork and I strongly dislike chicken kiev, so options were limited.
The breakfast was very good, though. I had fruit, muesli, and a poached egg.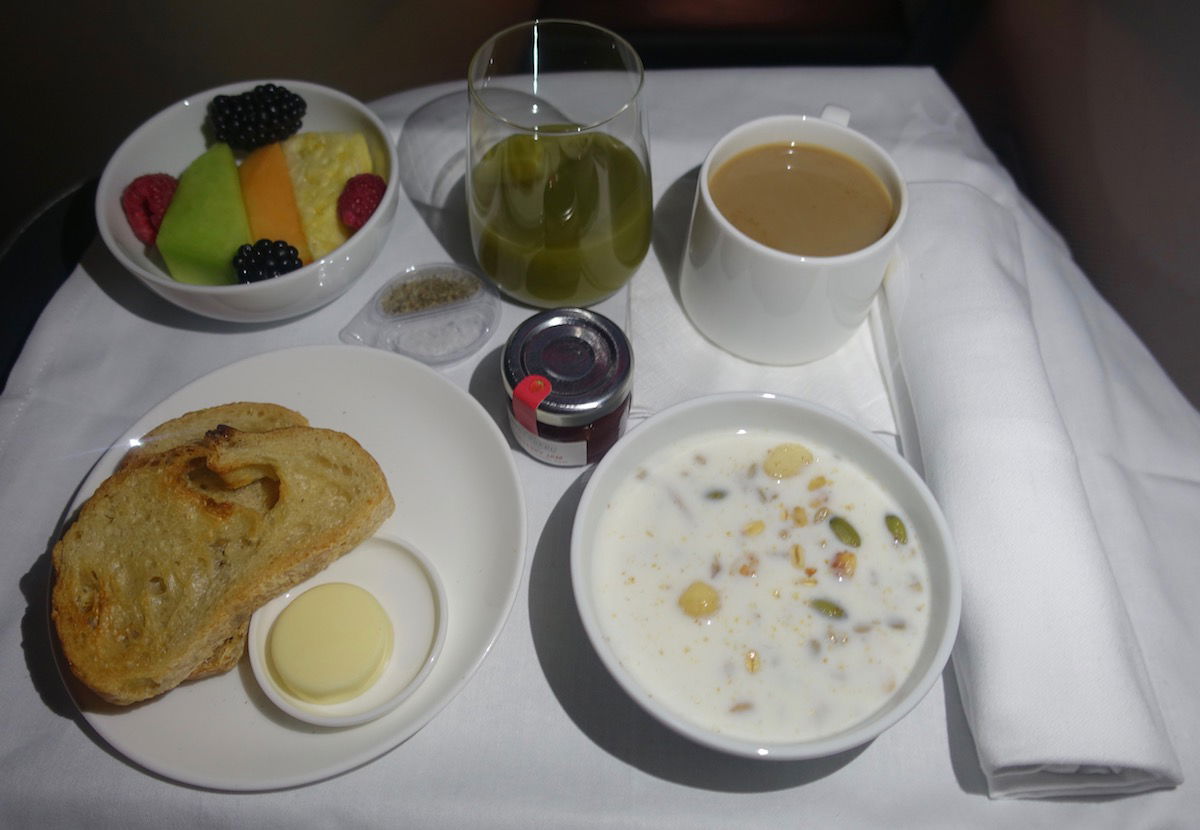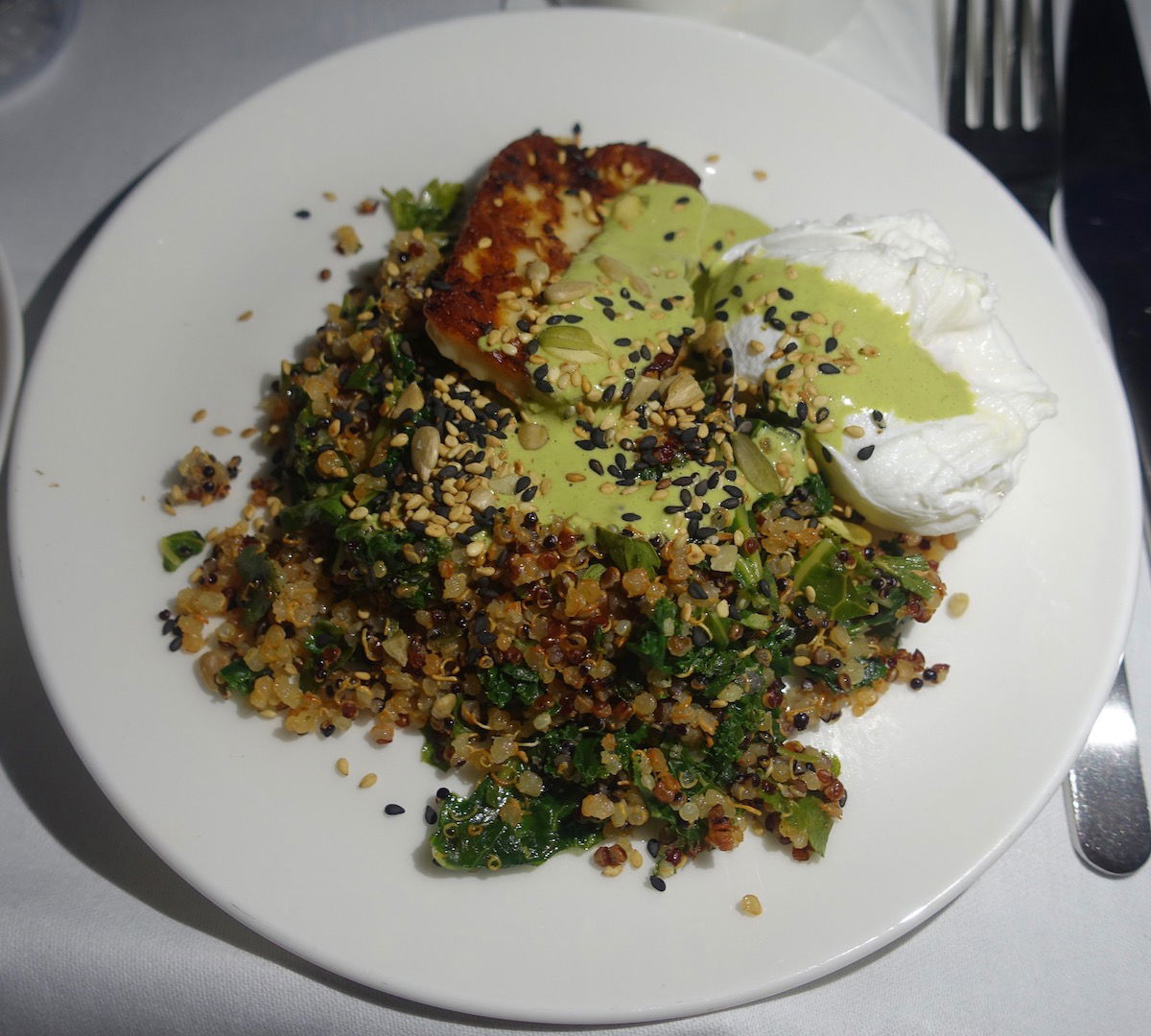 The service flow was odd
As mentioned above, the flight attendants as such were excellent, though the service flow was odd.
First of all, I was in the rear business class cabin, which I usually like because it's nice and quiet. However, premium economy is actually served from the business class galley, so during the meal services they brought carts through the cabin to premium economy.
Furthermore, this also meant that they were preparing up to 80 meals up there, so that came with the corresponding noise, foot traffic, etc. Premium economy also doesn't have any dedicated lavatories, so passengers kept coming up from premium economy to use the bathrooms, meaning there was often a wait.
That's not a huge deal, but was definitely noticeable.
Next, I'm totally fine if they're just going to have a lighter meal service, but my issue is just how long the service took. It shouldn't take over two hours to serve a two course meal. It was 75 minutes after takeoff before the first round of drinks were served, and those weren't even accompanied by any sort of nuts or an amuse bouche.
Qantas 787 business class bottom line
All things considered, I thought Qantas business class was excellent. The seat, amenities, entertainment, and service were top notch.
The meal service just seemed odd, as did the service flow.
The lack of Wi-Fi is disappointing.
I'd fly Qantas again in a heartbeat, and would recommend their business class. However, I do slightly prefer Virgin Australia's 777 business class, all things considered.
If you've flown Qantas business class, what was your experience like?