Kenya Airways is working on making their regional flying more profitable. They're largely trying to do this with Jambojet, which is a Kenyan low cost carrier that's a subsidiary of Kenya Airways.
Lots of airlines try to keep costs down by using low cost carriers, and Kenya Airways is no exception. However, it seems that's not always being well received.
A few weeks ago I wrote about a rather ridiculous demand from the government of Burundi. The airline was supposed to start flying between Nairobi, Kenya, and Bujumbura, Burundi. However, the flight had to be canceled last minute, as the Burundi government pulled permission for the airline to operate the flight, in spite of initially approving it.
The government felt that the Jambojet Q400 without business class was "unbefitting of the status of government officials traveling to Nairobi for connecting flights to other parts of the world." Do they really feel they're better off having no service than service from a low cost carrier?
Well, I guess Burundi gave some other countries ideas here, and it may mean that Jambojet will face some headwind in their operations, as reported by The East African.
Kenya Airways intended to swap the planes on their routes to Djibouti and South Sudan from Kenya Airways Embraer 190s to Jambojet Q400s, though the governments have rejected that, and not granted the airline permission.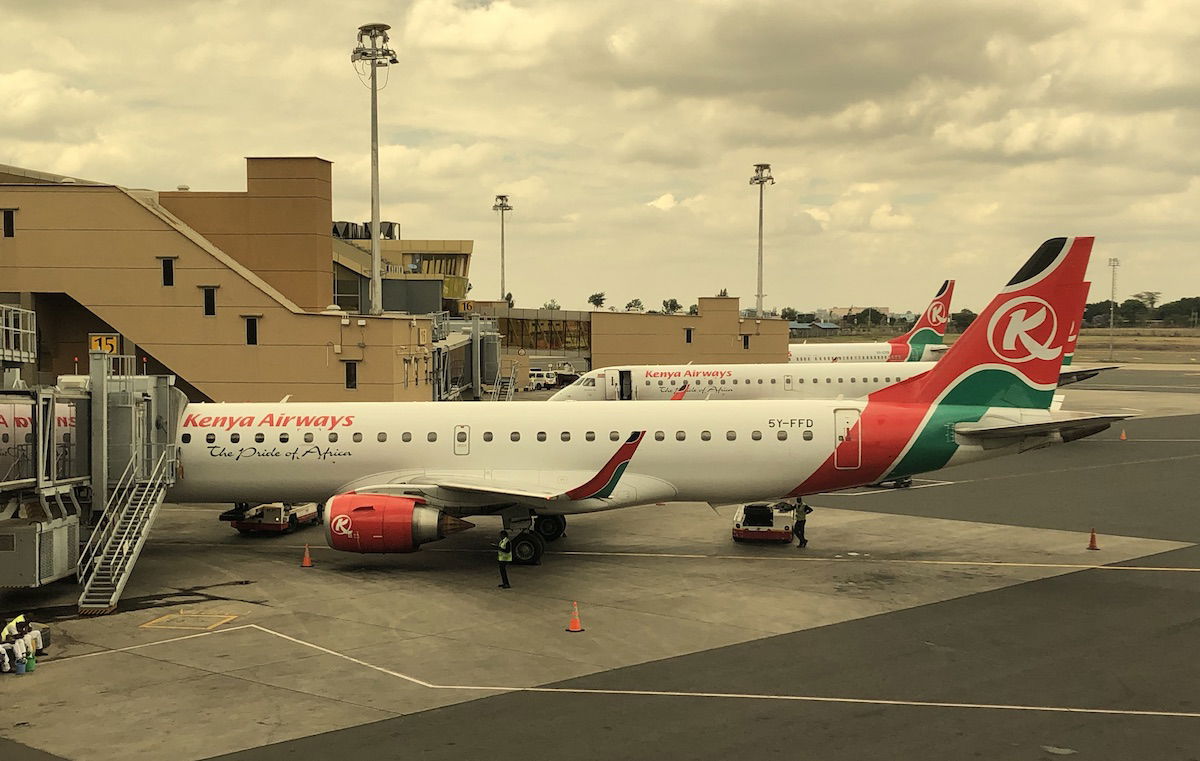 The airline was then supposed to start flying to Mogadishu, Somalia, using Kenya Airways planes that were freed up from other routes being swapped to Jambojet planes. Now they can't do so due to lack of available aircraft.
This is all part of Kenya Airways' strategy of lowering costs on short-haul flights, which is fair enough for the perpetually struggling airline. However, they didn't seem to anticipate this challenge. Kenya Airways' CEO says:
"These rejections have hampered our regional expansion plans. So while we have an aircraft that is much cheaper to operate and is a very decent one that even the UK and US carriers are operating, but political decisions will not allow us to operate it."
While Burundi flatly declined the plane because it doesn't have business class, it's not clear whether the other countries are rejecting it because it doesn't have business class, because it's smaller, or because it's not as "luxurious" to be served by a low cost carrier.
Given that this seems to be a recurring issue, it might be time for Kenya Airways to reposition their low cost carrier? Maybe they could adopt a model similar to what you'll find in Europe, where there is a business class cabin, consisting of an economy seat with a blocked seat next to it? And maybe the airline should be called "Kenya Airways Express" rather than something like Jambojet?
As if aviation in Africa wasn't complicated enough already…