Delta SkyMiles sure is a quirky loyalty program. We know that Delta is doing everything in their power to make SkyMiles a revenue based program in just about every way. This involves not only how they award miles, but also how you can redeem them.
Increasingly, Delta SkyMiles can be redeemed at the rate of about a penny each towards just about anything on Delta. At this point you might as well call them SkyCents, because you can redeem them for everything ranging from basic economy award tickets to premium drinks in the SkyClub.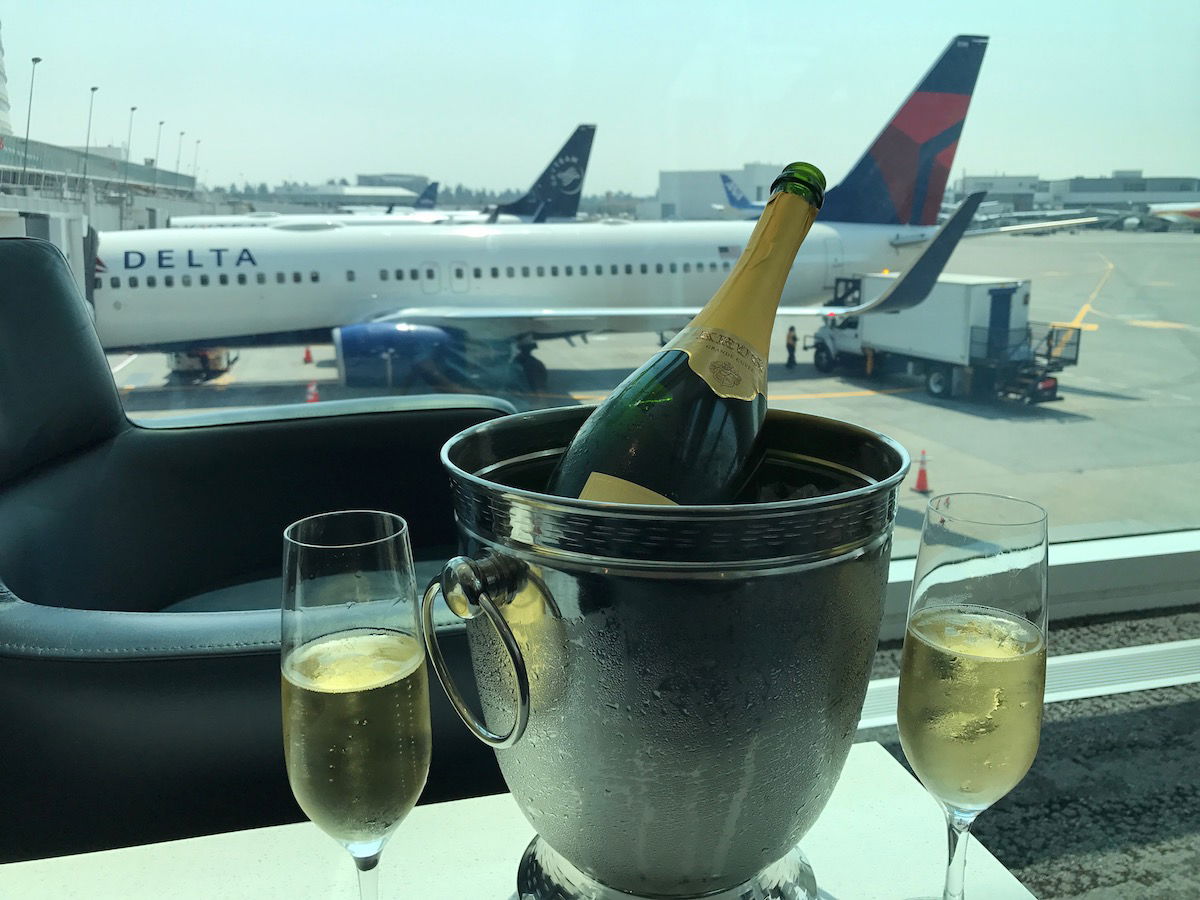 One of my favorite uses of SkyMiles!
Historically Delta has made it difficult to upgrade
Among the "big three" US airlines, Delta is probably the airline that has made it the most difficult to redeem miles for upgrades:
They don't publish how many miles are required to upgrade
They don't publish upgrade availability online
Their upgrade costs are generally obscene, and they have significant fare class restrictions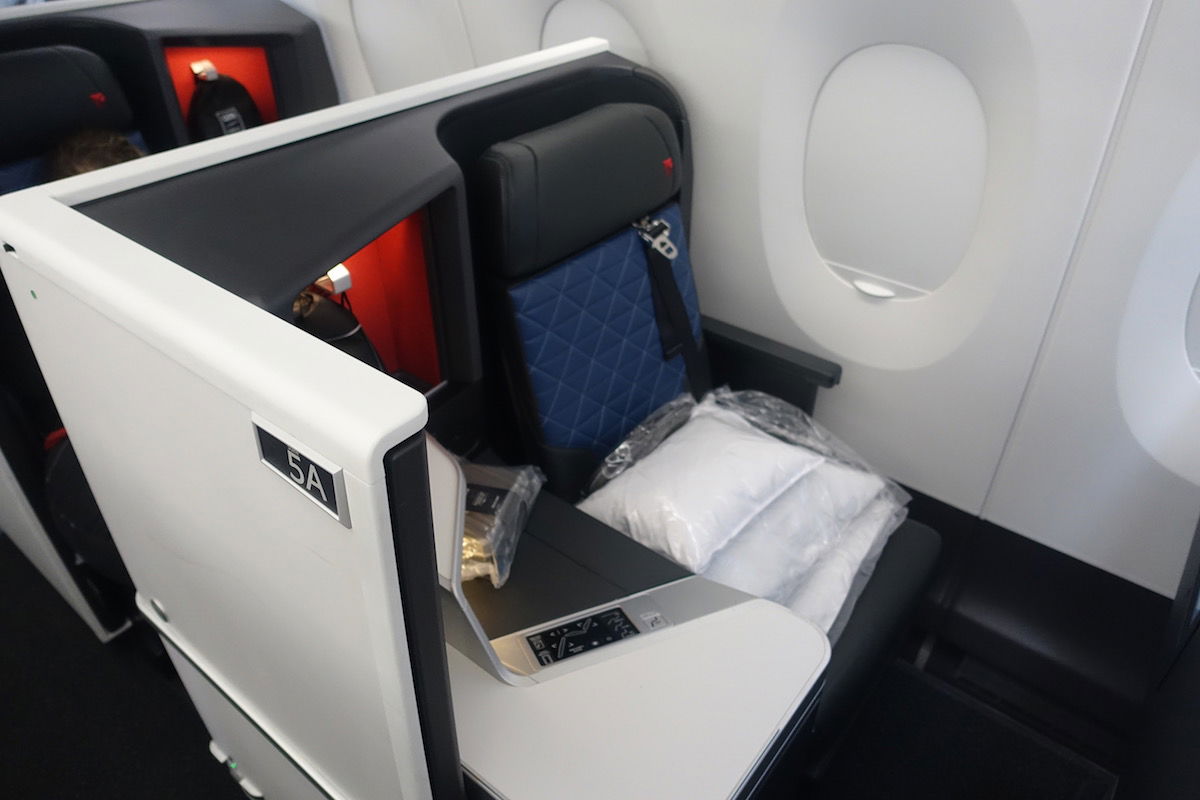 Upgrading on Delta hasn't been easy
Well, now Delta has suddenly introduced a really easy way you can redeem miles for upgrades.
Delta now makes it really easy to upgrade
As noted on the SkyMiles News & Updates page:
It's here! You can now use miles to upgrade your seat at delta.com after booking a flight, making it easier than ever before to treat yourself to that upgrade without having to call Reservations.

Here's how to upgrade with miles on a flight you've already booked:

Find your reservation in My Trips at delta.com
If an upgrade with miles is available for your flight, you'll see a banner above your flight information showing the price to upgrade
Select the button next to the price in miles
Click 'Select Seats' to be taken to the seat map and confirm your upgrade
Delta is notorious for selling upgrades for cash anytime between when you confirm your reservation and when you actually fly. In some cases they'll offer you an upgrade simply for the fare difference between economy and business class, while in other cases it will be significantly cheaper.
So with this change, Delta is making it easy to redeem SkyMiles in place of cash for these upgrades.
If an upgrade to a Comfort+ seat would otherwise cost $40, you can expect they'll also give you the option of paying about 4,000 SkyMiles.
If an upgrade to a first class seat would otherwise cost $200, you can expect they'll also give you the option of paying about 20,000 SkyMiles.
My take on this
We know that Delta does everything in their power to sell first class, rather than offer complimentary upgrades. They keep trying to drive up the percentage of premium seats they sell, and part of that is their aggressive sale of upgrades.
My general take on this is that since Delta is committed to having a mileage currency where each mile is worth roughly a penny towards the cost of anything Delta related, this is the logical next step.
Delta's previous way of upgrading with miles was too complicated, so this presents a really easy way to upgrade.
Now, I'm not sure if this is good news or bad news, but I feel like a lot of people will be taking advantage of this. So that's nice for the people upgrading, but less nice for the people who will be missing out on upgrades as a result.
Most people don't actually view miles as a cash equivalent. In other words, if someone has enough SkyMiles in their account to easily upgrade, they may very well do this, even if they wouldn't be willing to pay the cash.
Bottom line
Delta continues to do everything in their power to make a SkyMile worth roughly a penny towards anything on Delta, and this is an extension of that. I think this will end up being really popular, and I wouldn't be thrilled about what this means for the prospect of complimentary upgrades.
What do you make of Delta's new system of easily upgrading with miles?