This sure is an exciting time for Royal Air Maroc. Just last week it was announced that Royal Air Maroc will be joining oneworld in mid-2020, making them the first airline in over five years to fully join the alliance.
Currently Royal Air Maroc's longhaul fleet consists of five Boeing 787-8 aircraft. The airline uses these largely for their flights to North and South America, and then on top of that they have some 767-300s that they use for medium length flights.
Royal Air Maroc is in the process of taking delivery of four Boeing 787-9 aircraft, which will allow them to nicely increase their longhaul flying, as they go from five to nine longhaul aircraft.
Royal Maroc will shortly be taking delivery of their first Boeing 787-9, and as part of this, they plan to introduce a special livery.
More exciting than the special livery is that the 787-9 will also feature a brand new business class product. Royal Air Maroc will have reverse herringbone business class seats on their Boeing 787-9s.
They've shared renderings of the new cabins, and I have to say that I love the uniqueness of the finishes. Based on the pictures it looks like they've selected the B/E Aerospace Super Diamond product.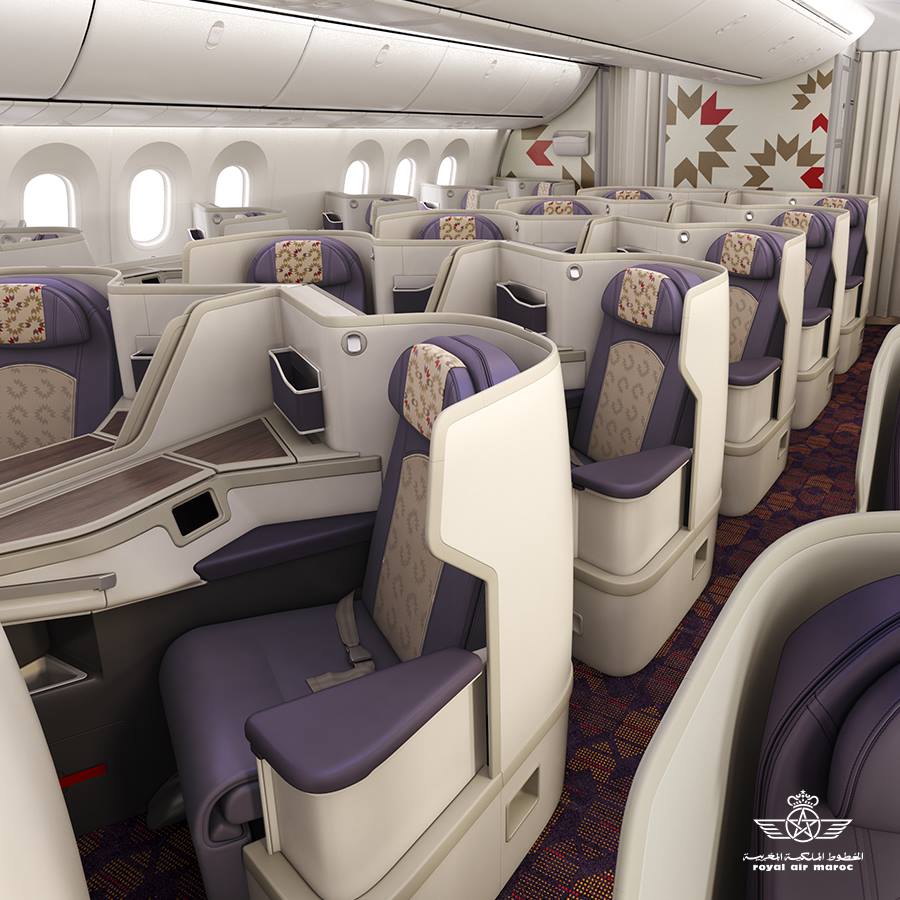 This represents a huge upgrade for Royal Air Maroc's business class. I reviewed Royal Air Maroc's 787-8 business class between Doha and Casablanca in 2016. I was pleasantly surprised by the experience.
Royal Air Maroc has flat beds in business class on their 787-8s, though it's an odd configuration.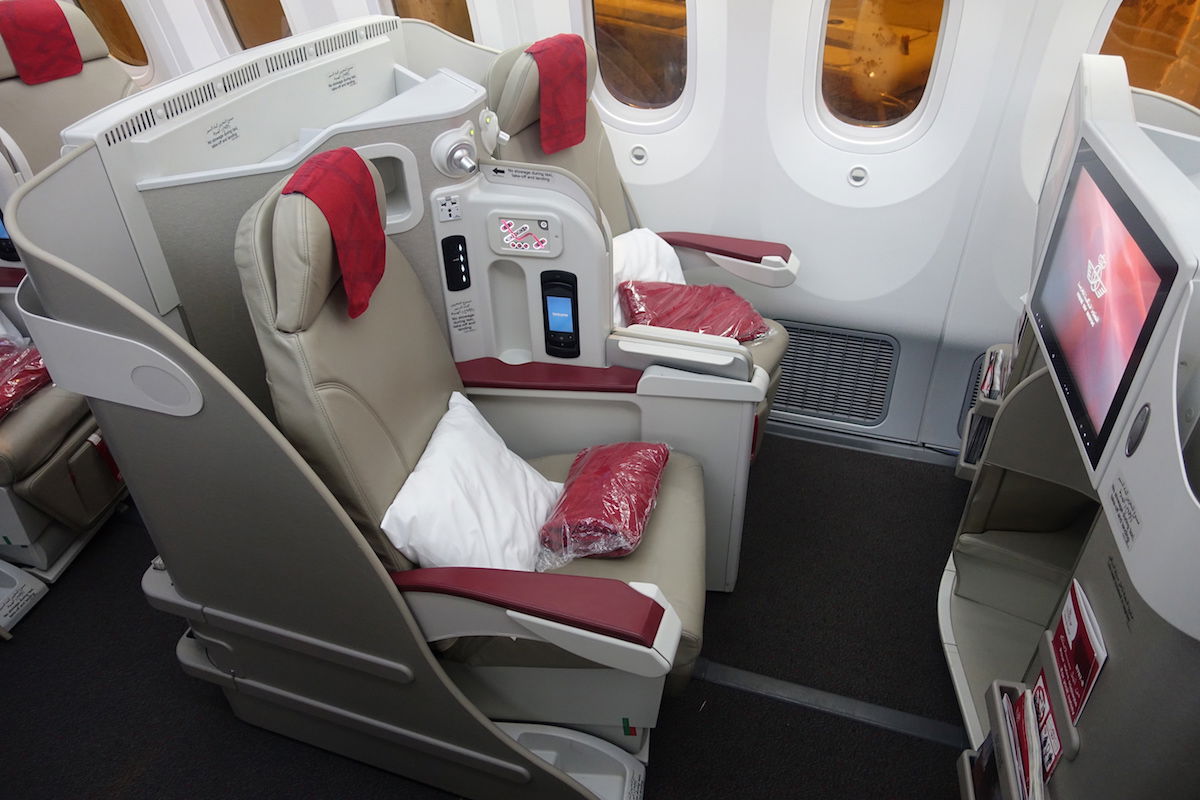 Seats are in a 2-2-2 configuration, though they're staggered so that in bed mode seats are at different heights.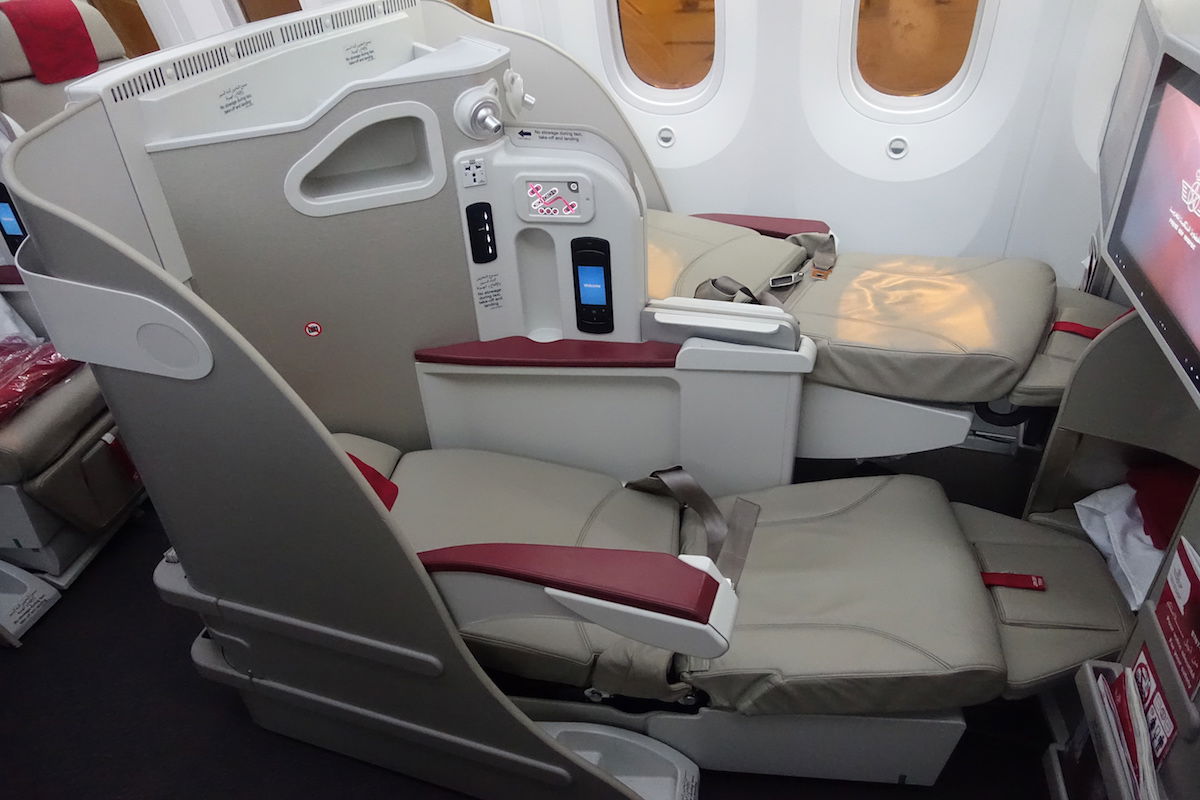 So while I think their previous hard product was fine, the new reverse herringbone seats are a significant improvement for the airline. My experiences on Royal Air Maroc have already been quite good, and I look forward to flying them again on the 787-9.
What do you make of Royal Air Maroc's new 787-9 business class?
(Tip of the hat to @badaoui8_rachid)