While Aer Lingus offers a solid business class product on their longhaul flights, the airline doesn't offer business class on their intra-Europe flights (they axed it in 2002). For a few years there have been rumors of Aer Lingus introducing business class on short-haul flights, though it hasn't happened.
In a way that's a bit surprising, when you consider that business class on intra-Europe flights is simply economy with a blocked middle seat and better service, so it's not like it's that costly to offer. This has led me to believe that Aer Lingus simply doesn't think there's a market for it.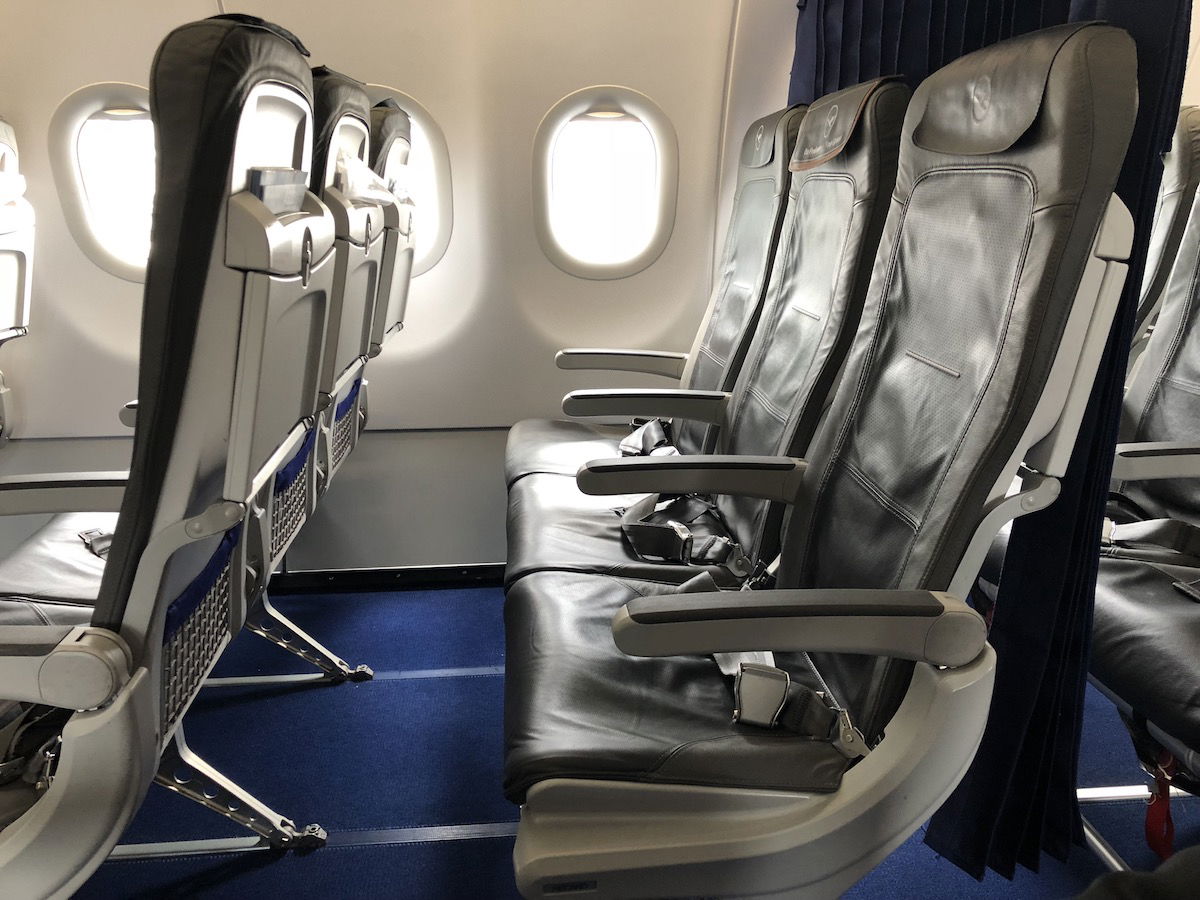 Lufthansa's intra-Europe business class
Well, The Irish Times is reporting that Aer Lingus will be introducing business class on select flights within Europe, but it's not what you think.
The introduction of business class will be tied to Aer Lingus taking delivery of the A321LR next year, which they plan to use for transatlantic flights. These planes will feature 186 seats, including 16 business class seats and 170 economy seats.
At the moment Aer Lingus has a lot of room in their schedule, given that planes operating transatlantic flights typically have a lot of time on the ground in Dublin. They typically land early in the morning and depart in the afternoons.
So the plan is to operate some of these planes to key gateways within Europe, so that customers can have consistent seats throughout their journey.
As explained by Aer Lingus' CEO:
"We will have 15 aircraft arriving before 5am across the Atlantic. At the moment, passengers getting a business class experience across the Atlantic transfer on to an economy aircraft

When we have the LRs going on into Europe, they will now have a business cabin with full lie-flat seat. So they'll get consistent service from all of the gateways in North America to the principal gateways in Europe.

We expect there to be a lot of demand. The service will be available on a number of flights out of Dublin, including to London, Paris, Amsterdam and Barcelona, which are among the most popular onward destinations for American travellers."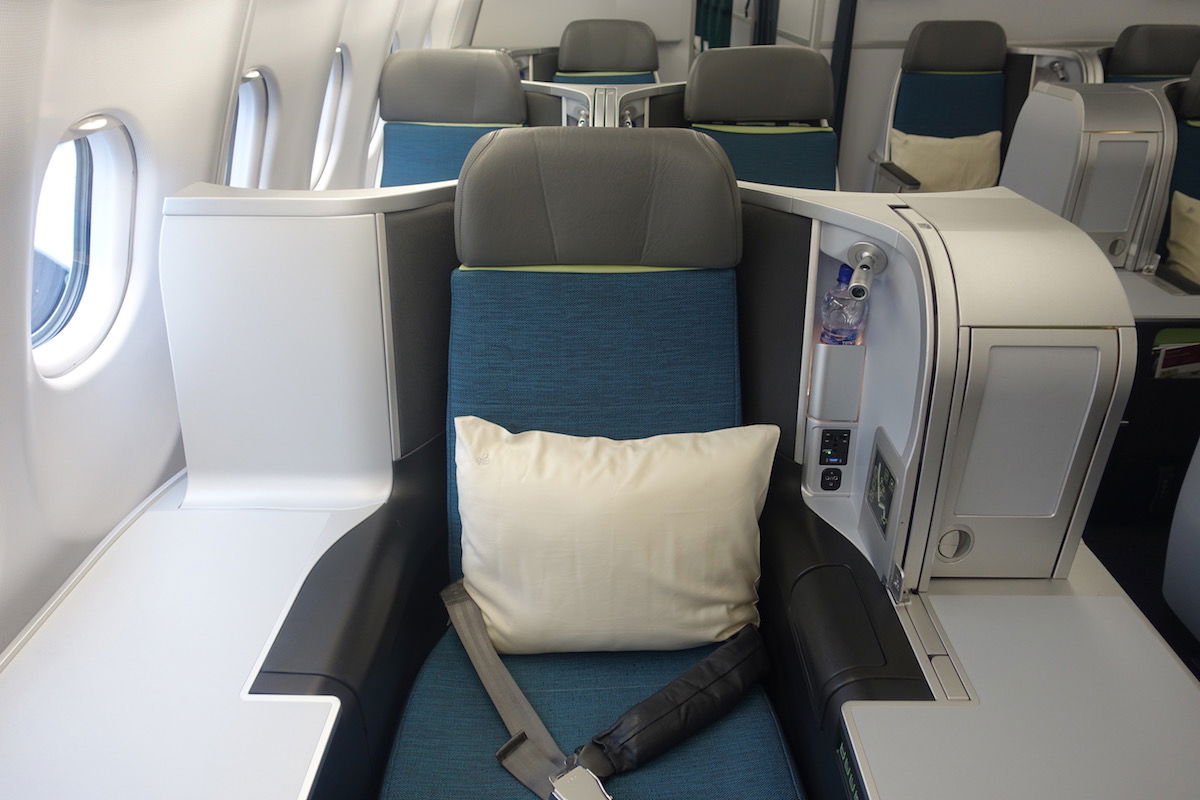 Business class is coming to intra-Europe Aer Lingus flights
The plan is for this to be introduced in the third quarter of 2019. Their first A321LR arrives in June and the second in August, and the plan is for eight of the 14 aircraft to eventually operate flights within Europe.
Aer Lingus says that they don't intend to introduce new catering in business class. Rather they intend to offer their existing buy on board food in business class on a complimentary basis.
Bottom line
I'm surprised it has taken Aer Lingus so long to do this. I'm not just referring to introducing business class on short-haul flights, but rather I'm referring to utilizing their aircraft better. So many of their planes have so much downtime in Dublin, so it seems like such a missed opportunity.
While a flat bed is hardly necessary on a short flight within Europe, just having more personal space than the 30″ of pitch offered in business class on some airlines will be really nice.
I really think this could be a game-changer for Aer Lingus. I know a lot of people avoid Aer Lingus on transatlantic journeys due to the lack of business class on a connection. With this change, Aer Lingus is going from offering no business class to offering just about the best business class within Europe, at least on select routes.
What do you make of Aer Lingus introducing business class within Europe?