In late October I wrote about how Air France's JFK lounge was being closed for a period of several weeks. This was being done so that Air France could refurbish the lounge to enhance the pre-flight dining area.
The lounge reopened yesterday, and Air France has unveiled their renovated dining area, which is available to business class passengers traveling on their night service. Air France says that the new space has a "more convivial and contemporary feel."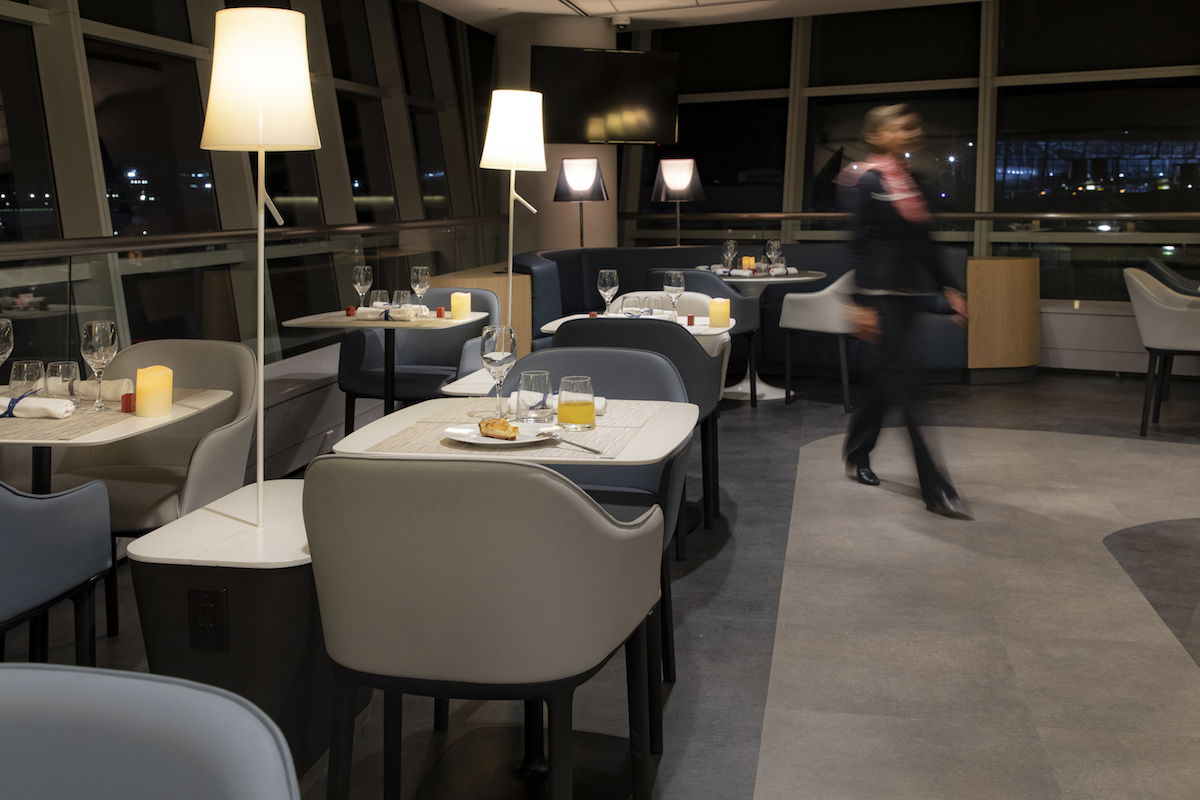 First it's worth noting that Air France is pretty limiting when it comes to which flights are eligible for their night service:
AF9 New York to Paris departing 10:50PM arriving 12:00PM (+1 day)
AF11 New York to Paris departing 9:30PM arriving 10:50AM (+1 day)
Only business class passengers on these services are eligible for this, and not elite members, or anyone who accesses the lounge through other means. Furthermore, flights departing earlier aren't eligible for this service, and neither are flights operated by other airlines.
Here's how Air France describes the new dining area:
In this area located on the mezzanine, new furniture and imitation leather couches, inspired by a Parisian brasserie, have been custom designed to offer a convivial atmosphere. Blue and grey tones along with atmospheric lighting have been added to create a more intimate atmosphere. The mezzanine floor has also been redesigned, incorporating light and anthracite grey shades. In total, the area is equipped with close to 34 tables for 2, a high table with 6 seats for dining opposite the runways and a round table seating 6.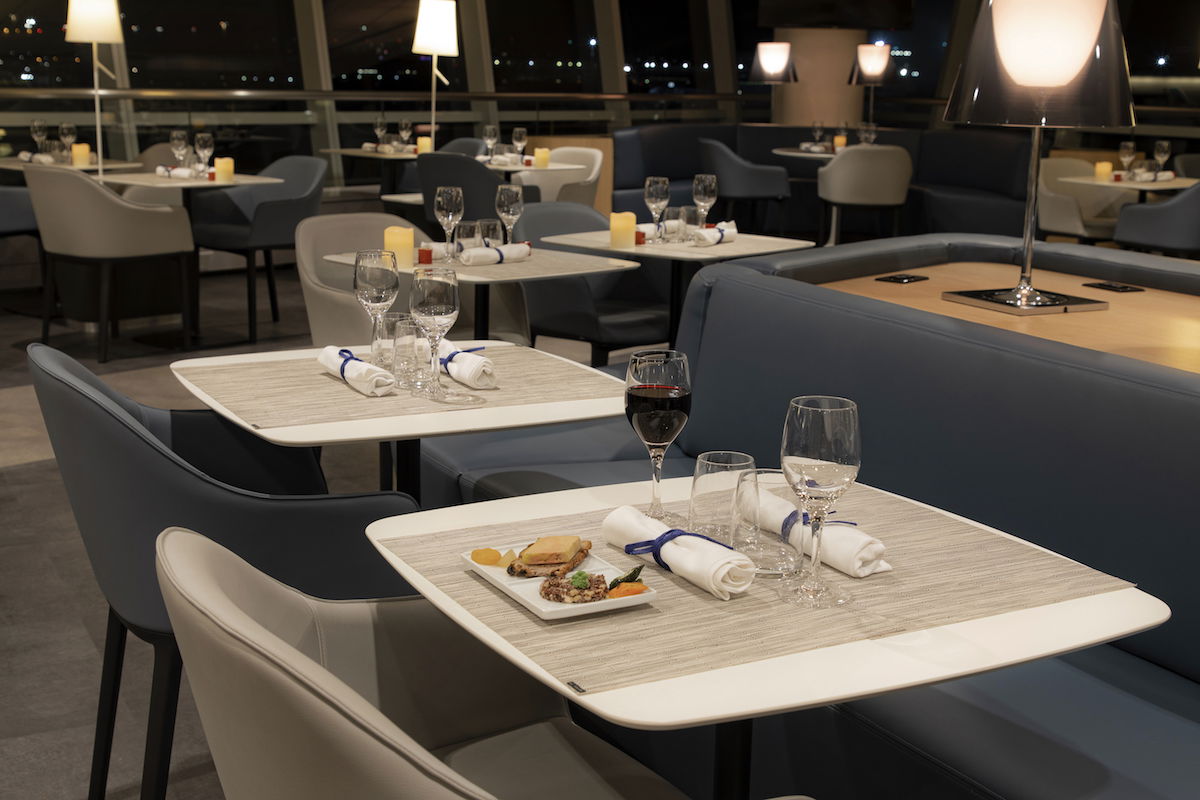 Obviously the intent of pre-flight dining is that you can maximize your rest onboard, especially given how short flights from New York to Paris are. What makes Air France's lounge dining unique is that they say they're offering the same gourmet French meal in the lounge as you'd be served onboard, including a starter, hot dish, cheese, dessert, and a wine and champagne list.
I'm not sure if they'll actually have an identical menu, or if the intent is just that the food will be similar. Usually offering airplane food on the ground isn't a selling point, so… 😉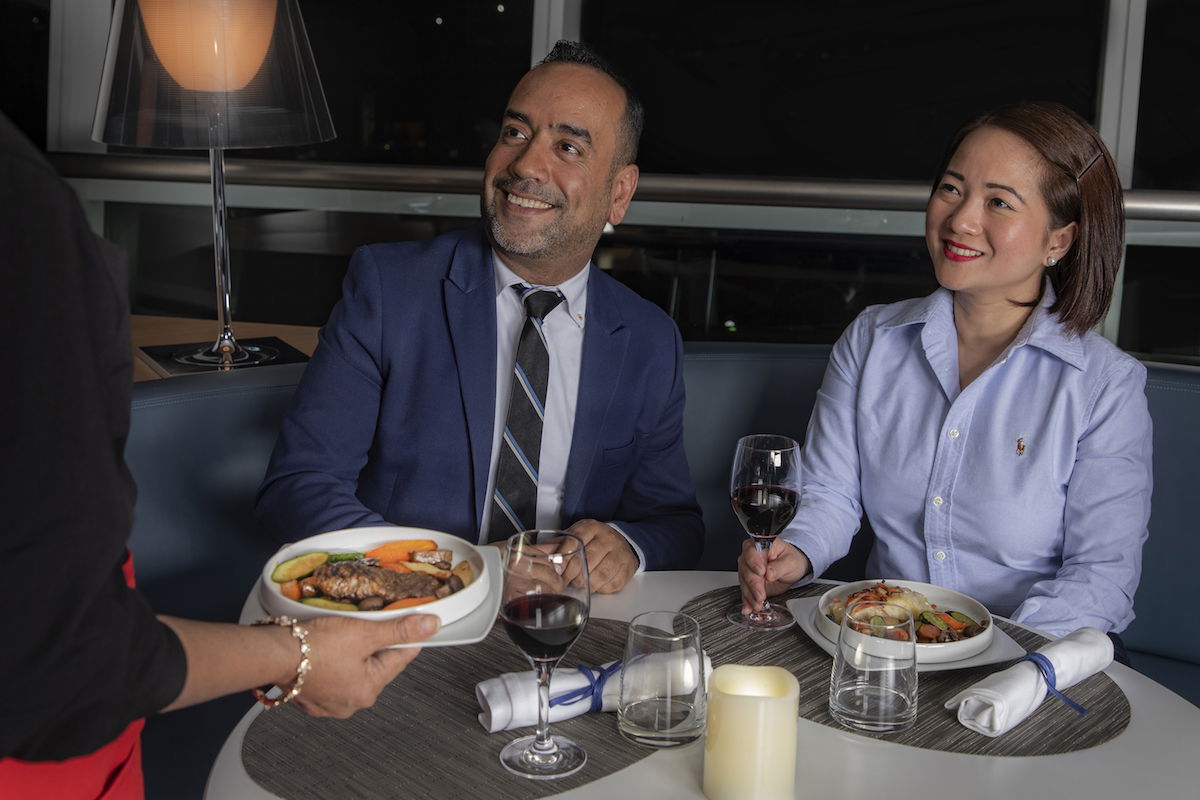 Passengers can still eat onboard if they'd like, so it's not necessarily one or the other.
Air France says that since this service was launched in 2016, nearly 50% of their customers choose to take advantage of this feature.
Air France also says that the lounge will introduce a "range of new attentions dedicated to its customers' well-being." It sure sounds to me like they're referring to a spa, though the lounge already has a Clarins Spa, so I don't think that's it.
Bottom line
I haven't had the chance to enjoy Air France's JFK pre-flight dining, though I've heard pretty good things. While quite a few airlines offer pre-flight dining nowadays, most airlines just offer buffets, since it lets people eat as quickly as they want.
Personally I prefer a la carte dining, assuming they can serve the food quickly, which I imagine they can.
Have you experienced Air France's JFK pre-flight dining?